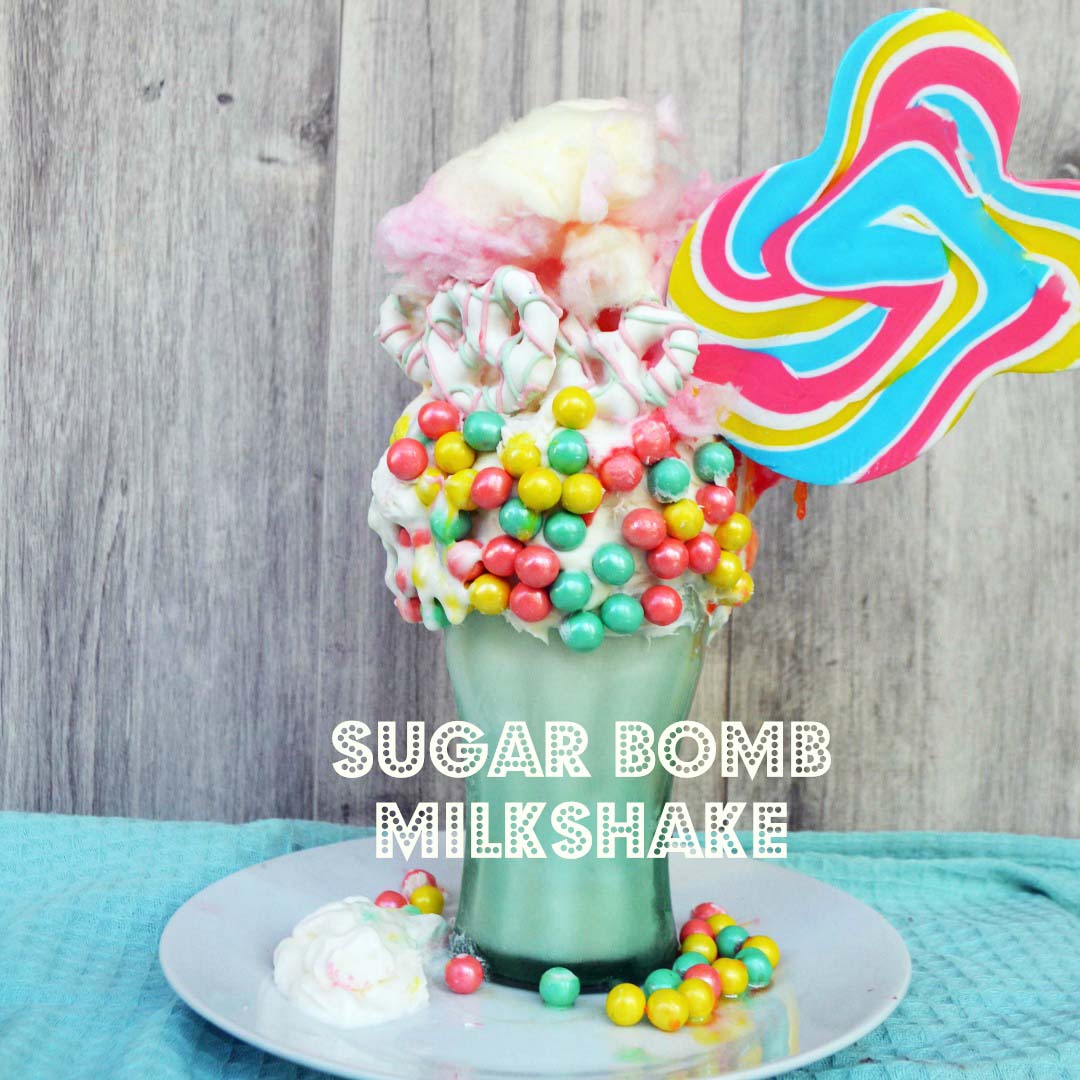 There's a new kid in town and it has upped the milkshake game. Black Tap Milkshakes have become world famous, as lines wrap around their New York City restaurant. People are waiting for hours to try their over-the-top creations. These are the ultimate work of art, as it elevates what normally is just ice cream and milk to another level of culinary stardom. The toppings for these famous milkshakes include anything and everything, from pieces of birthday cake to colorful cotton candy. It's Willy Wonka Chocolate Factory on steroids.
I am not flying to New York anytime soon, but I have been salivating over pictures of these milkshakes and knew I needed to figure out how to create them at home. By doing so, I can save $500 in airfare, 4 hours of my life standing in line, and $15 for one single milkshake. The challenge was on!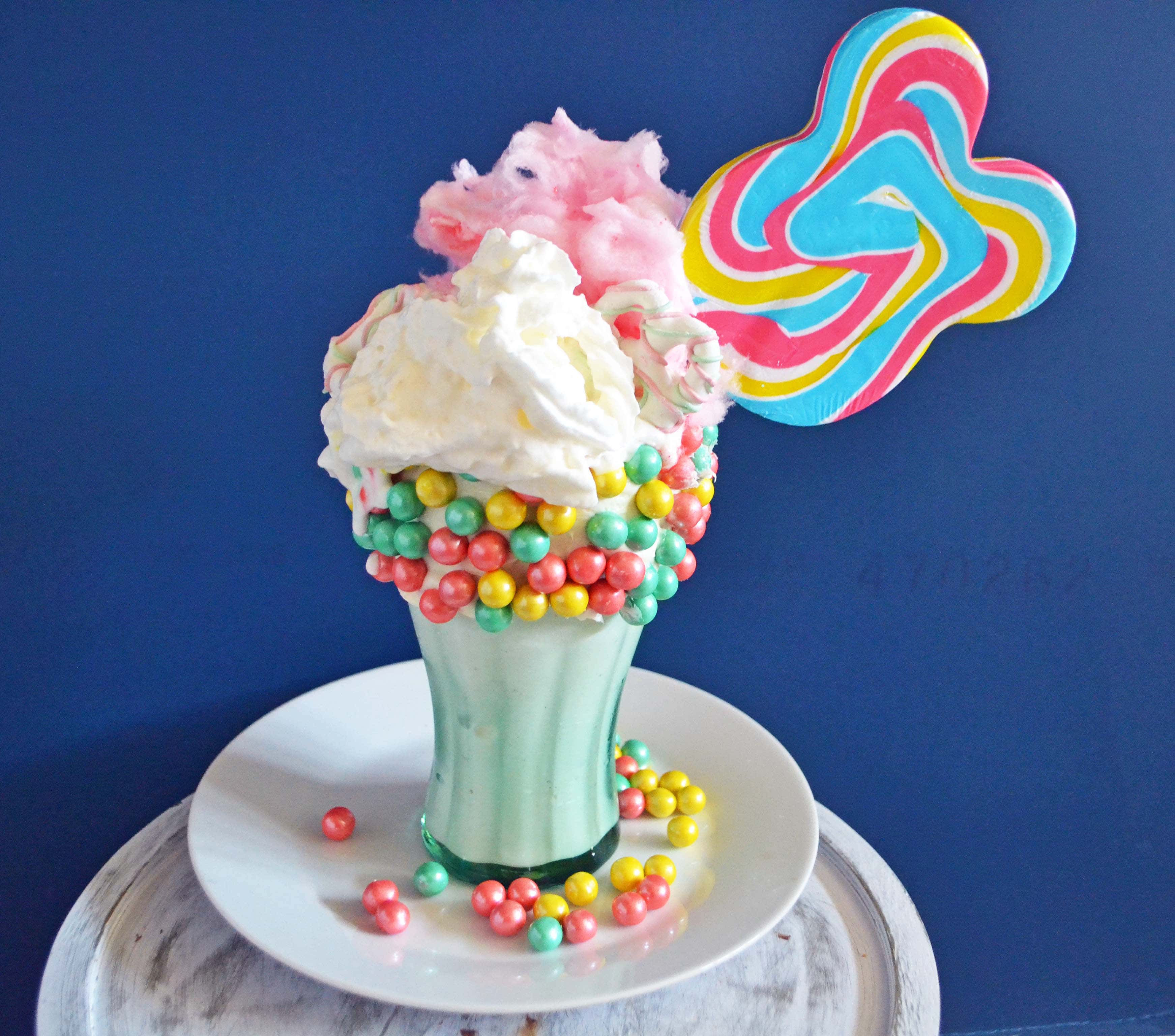 I am not going to lie...I was nervous as I tried to figure out how to create them. They looked complicated and I wasn't sure how to make all of that sugary goodness stick to the glass. However, I never shrink from a cooking challenge and even though it was a big one, I am happy to report that there was success in the kitchen! Now, we can all go WOW some people.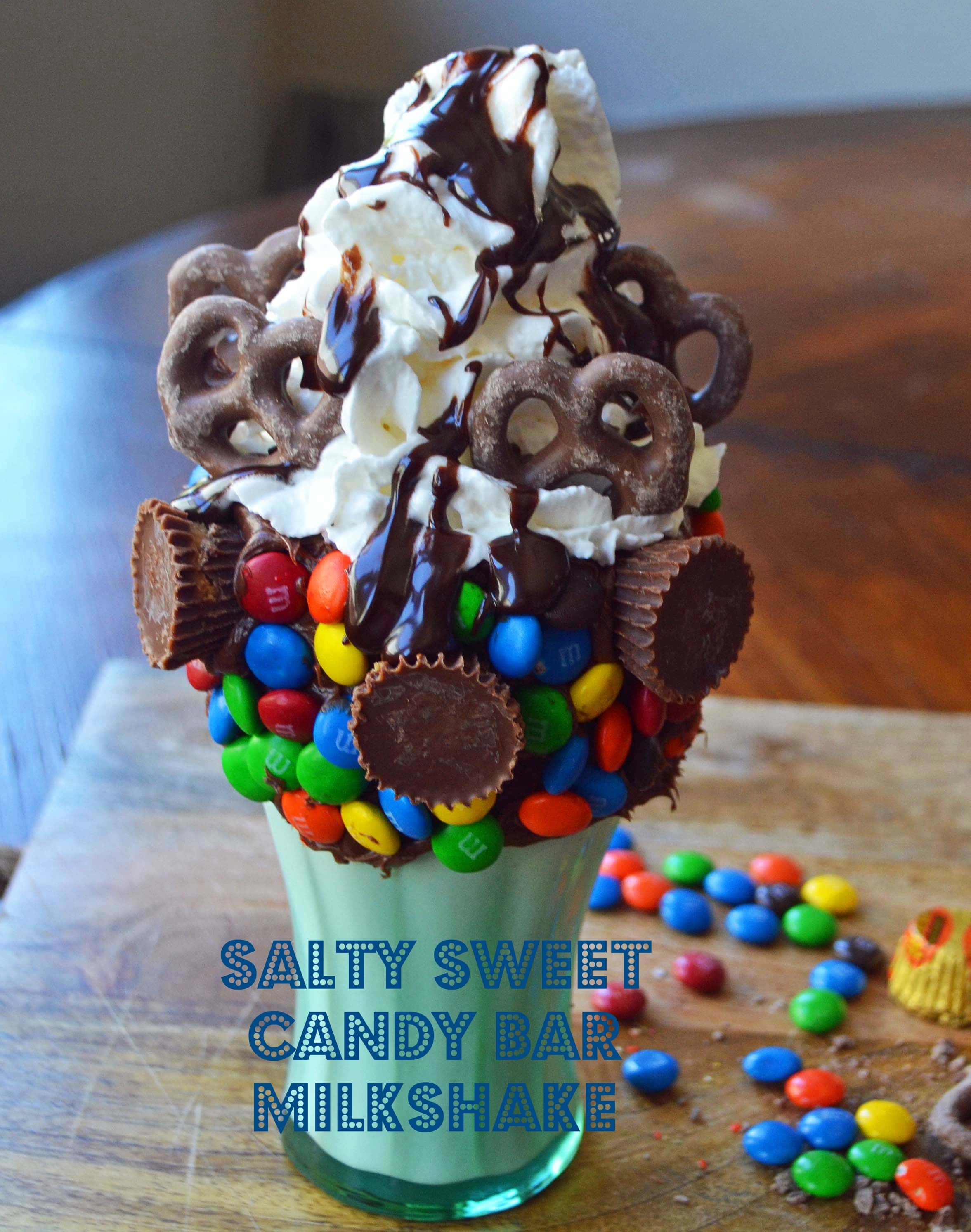 Here are 5 Steps to Make Black Tap Milkshakes at Home:
Hello, sugar coma.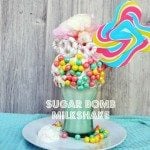 Black Tap Milkshakes Copycat
Here's how to make the world famous and New York's finest Black Tap Milkshakes at home.
Ingredients
Ice Cream Shake:

Vanilla Ice Cream

or favorite flavor

Whole Milk

Optional Flavorings - Chocolate

Caramel or Strawberry Syrup

Salty Sweet Candy Bar Milkshake Toppings:

Chocolate Frosting

M

& M's

Peanut Butter Cups

Chocolate Covered Pretzels

Hot Fudge

Pretzel Rods

Twix or Sugar Daddies

Spray Whipped Cream

Colorful Straw

Sugar Bomb Milkshake Toppings:

Cream Cheese or Vanilla Frosting

Sixlet Candy Pearls

Cotton Candy

White Chocolate Covered Pretzels

Large Colorful Sucker

Rock Candy Sticks

Spray Whipped Cream

Colorful Straw
Instructions
Spread frosting on outside of glass, going about 1/3 way down. Lightly press toppings onto frosting (M & M's, or Sixlet pearls). Place in freezer for 3-5 minutes to set.

Meanwhile, make ice cream shake by adding ice cream of choice and whole milk and mix in blender. Add optional flavorings, if you desire. Pour into cold glass, filling almost to the top.

Spray a generous amount of whipped cream on top. This will be the structure for the accessory toppings.

Drizzle with toppings and carefully place them in the whipped cream. Top it off with colorful straw.
How fun would these be for your next party to blow away your guests? These are absolutely going on the party list for my daughter's 8 year old party coming up.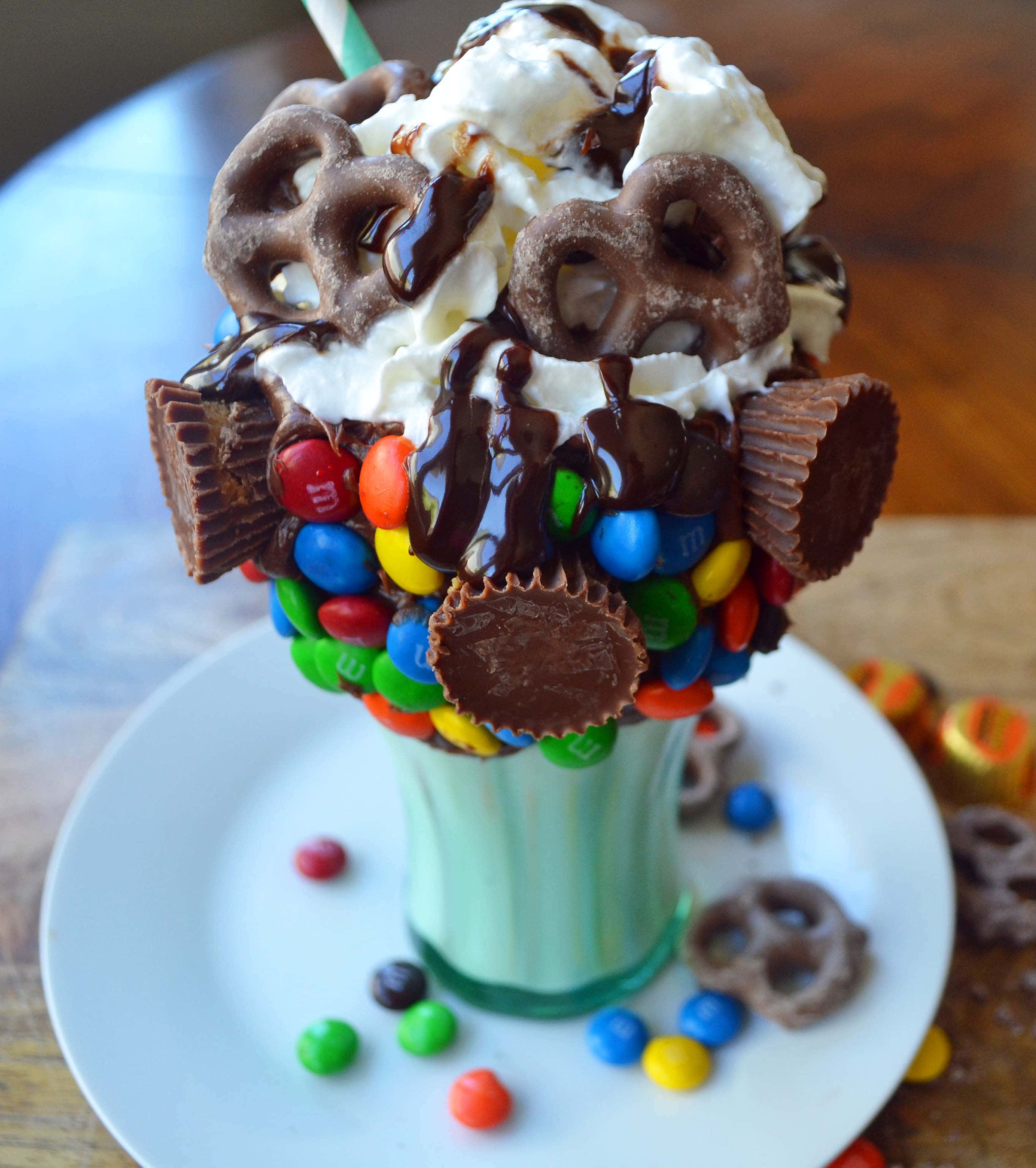 I can't wait to see your creations so send them my way. Don't forget to PIN this on Pinterest, share on Facebook, and tag your fellow ice cream loving friends. xo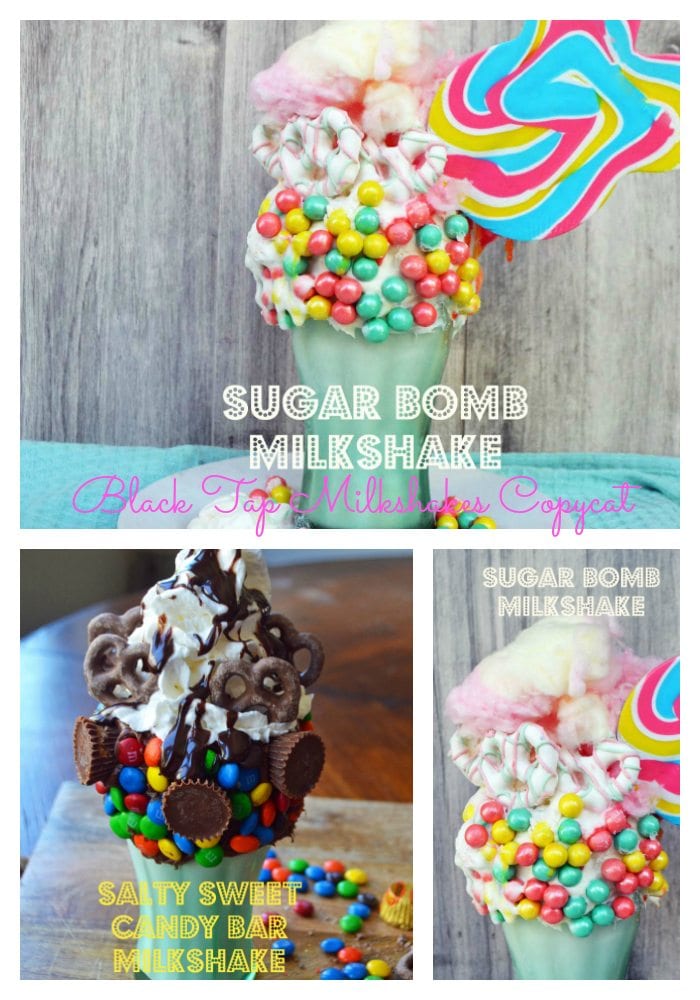 Happy Blending!