Blackberry Galette Crostata
A rustic dessert made with a homemade buttery flaky pie crust filled with a sweet blackberry filling
This is basically a blackberry pie without all of the work! I am a HUGE fan of making a rustic crostata since I can put it together in no time at all. You've got to love summer when berries are abundant at farmer's markets and grocery stores. Blackberries are plump, sweet, and tart at the same time. This is the ultimate time of year to highlight such a beautiful fruit.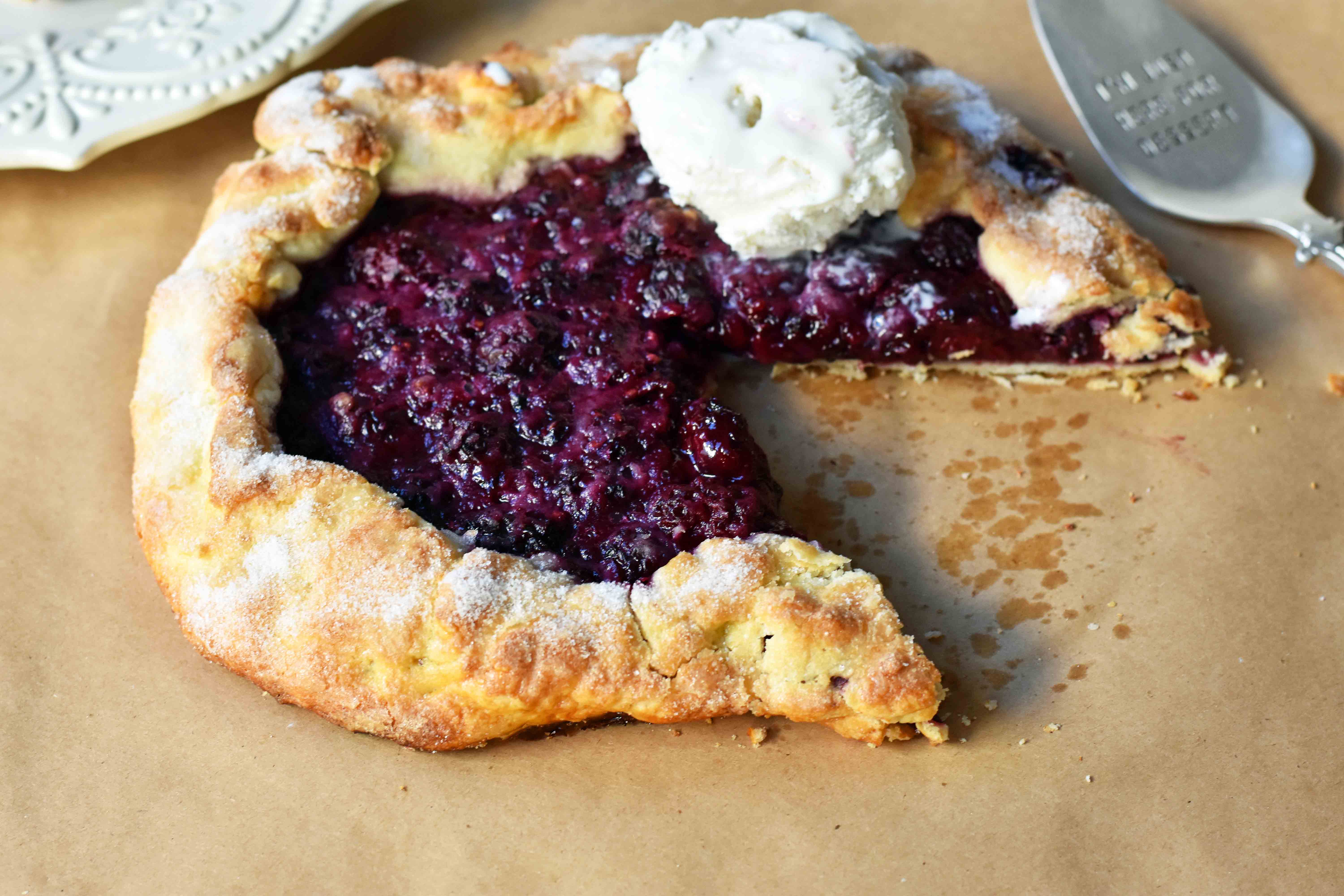 What is a Galette? What is a Crostata?
Two different names of the same thing. A galette and a crostata are essentially the same type of dessert (one comes from France and one comes from Italy). Crostatas and galettes are typically free-form and rustic, with the dough edges folded up around the filling.
Two summers ago my husband planned the perfect weekend getaway.  After 24 years together, he knows me so well! Since it is hotter than heck in Arizona in the summer, all of the resorts in Scottsdale lower their rates to rock bottom prices. My husband planned a trip to a resort just to hang out at the spa and relax. The longer we are married the more I realize how essential these getaways are for our relationship. The next day he planned an Italian cooking class at Sur la Table. Man alive, I love him.
During the cooking class, they taught us how to make a Blackberry Crostata from scratch and it was heavenly. The buttery flaky pie crust with the sweet blackberry filling, topped with vanilla bean ice cream just screamed summer. Pies get a bad wrap because they can be time consuming and unforgiving. The beauty of a crostata is that it is a rustic dessert, which means that it doesn't have to be perfect. All that matters is that it tastes darn good! I am sharing all of the tips and tricks I learned from the culinary experts.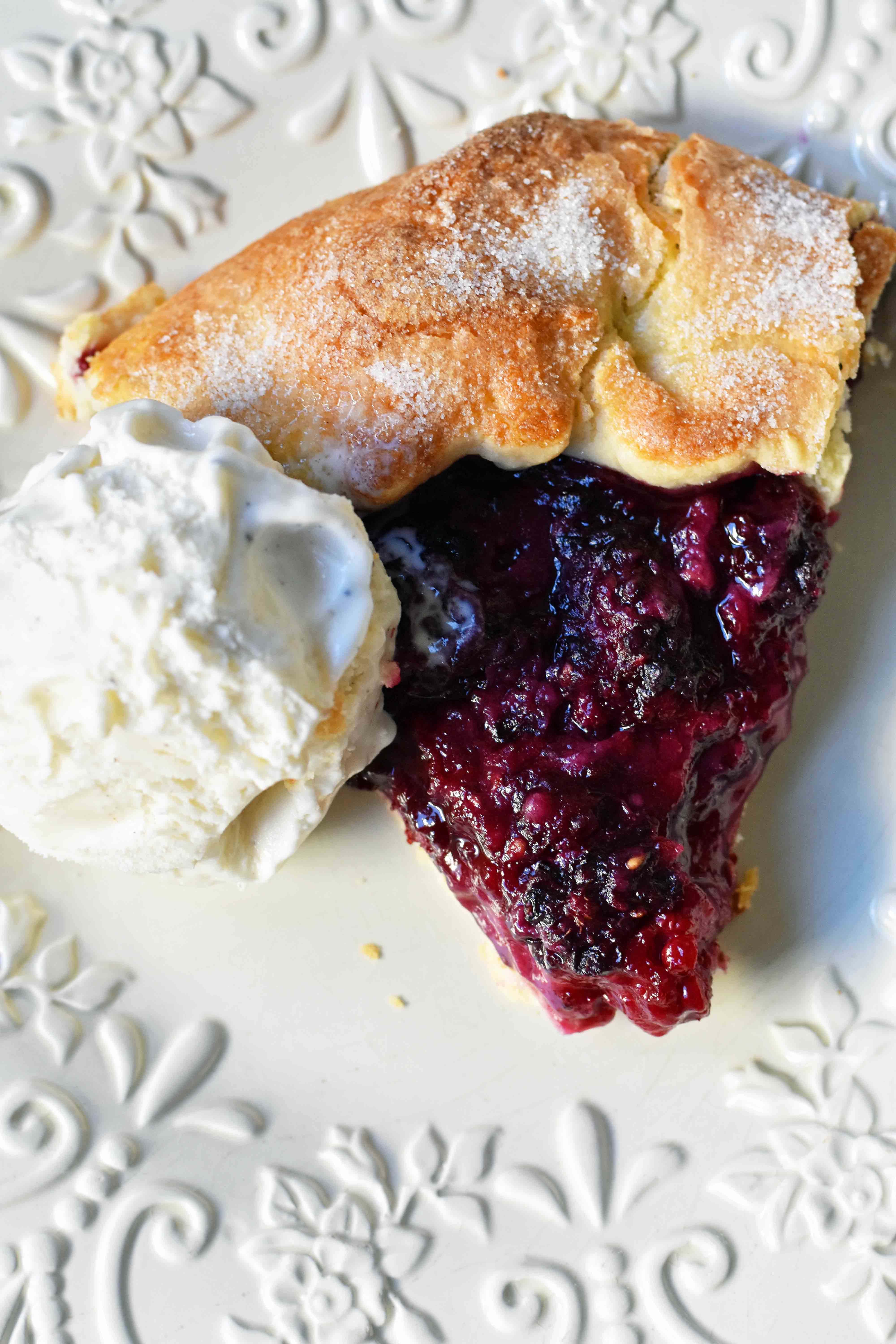 How to make a Blackberry Galette Crostata:
 Make a homemade pie crust. It only takes 10 minutes to make a buttery pie crust and it is worth the effort. The key is remembering to use COLD ingredients. Use COLD butter and COLD water or milk. This helps to create a flaky crust. If time is on your side, chill the pie dough.
Make the blackberry pie filling by using fresh blackberries, sugar, lemon juice, and flour to thicken.  Lemon acts as a balancer, sugar is the sweetener, and the flour helps thicken. Each of them plays important parts in creating a perfect berry galette.
Roll out the chilled pie crust, then mound the fruit in the center of the pie dough, leaving a 1 ½ inch border. Fold the border up and around the blackberry filling. Working around the border, pinch the dough together to make a pleat.
Brush the top of the crostata with an egg wash and sugar. The egg wash is like a glue that helps to smooth the pie dough and create a beautiful shine. The sugar adds a touch of crunchy sweetness.
Bake crostata until golden brown. Let cool for 15 minutes and serve with vanilla bean ice cream. If you want to make homemade vanilla bean ice cream, click here for the recipe.
If you love this "I am just here for dessert" server, you can find it HERE. I used it ALL of the time!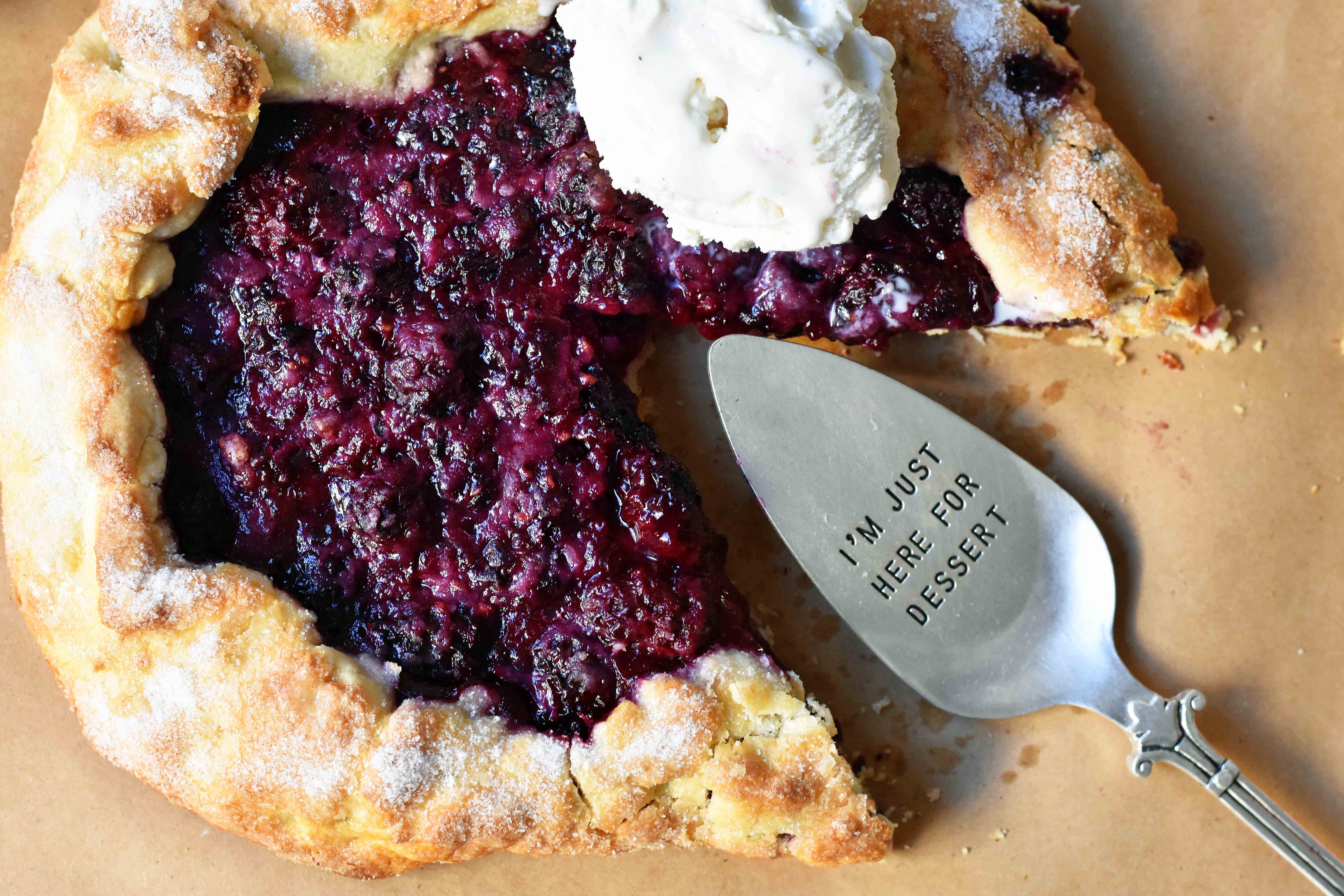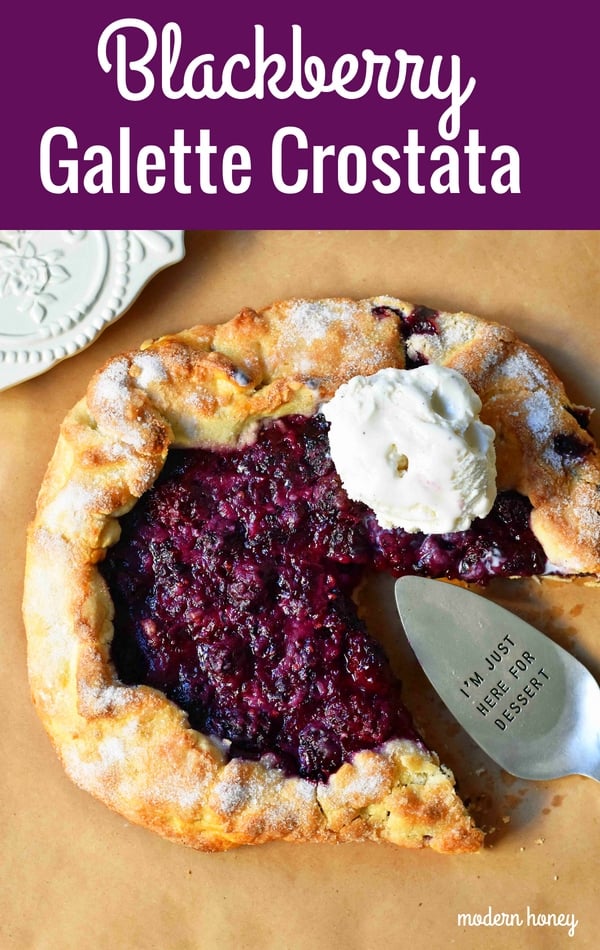 Happy Baking, my friends! xo