Brown Butter Snickerdoodles Cookies taste like a soft cinnamon sugar caramel cookie. 
I have been playing in my kitchen like crazy these days. I wake up in the wee hours of the morning and start baking. This Brown Butter Snickerdoodle Cookie recipe has been one that I have been experimenting with this week.  Brown butter is phenomenal in cookies and give such a depth of flavor. I was inspired by Two Peas Brown Butter Snickerdoodles but tweaked her recipe quite a bit after playing around with it. These Best Brown Butter Snickerdoodles Cookies are so addicting. I can't leave them alone!
So what makes a perfect Snickerdoodle cookie?
Brown Butter Snickerdoodles are made with golden brown butter simmered on the stove, dark brown sugar to make them extra chewy and give that extra depth of flavor, and sugar to add that nice, crispy edge.
Browning butter is a huge game changer in these Snickerdoodle cookies. When melting the butter on the stove, it is important to watch it carefully. It can turn from perfectly golden brown to burnt pretty quickly.  I just look for a few brown bits to form along the edge of the skillet.  Once it is a golden color and starts to foam, remove it from heat and let it cool for a few minutes before adding it to the mixer.
This recipe calls for two types of leavening agents -- cream of tartar and baking soda.  Cream of tartar is responsible for snickedoodle cookies well known subtle tang. When it is combined with baking soda, it gives the perfect amount of rise and allows it to puff in the middle without being cakey.
One of the biggest tips and secrets I can give you is to double coat your cookie dough with the cinnamon-sugar mixture. This is one of the keys to making out of this world brown butter snickerdoodles. Roll your dough into a ball and then coat it with the cinnamon sugar mixture. Repeat the process and coat it again on all sides. This is what gives the cookie layers of cinnamon flavor so it doesn't just taste like a sugar cookie with a sprinkle of cinnamon on it. I also add ¼ teaspoon of cinnamon in the dough which gives it a touch of cinnamon flavor from within the cookie.
The cookie has to be soft. I have eaten way too many hockey pucks in my life disguised as snickerdoodles.  Do not overbake these cookies. These cinnamon sugar babies need to be soft on the inside with a nice crispy outside edge.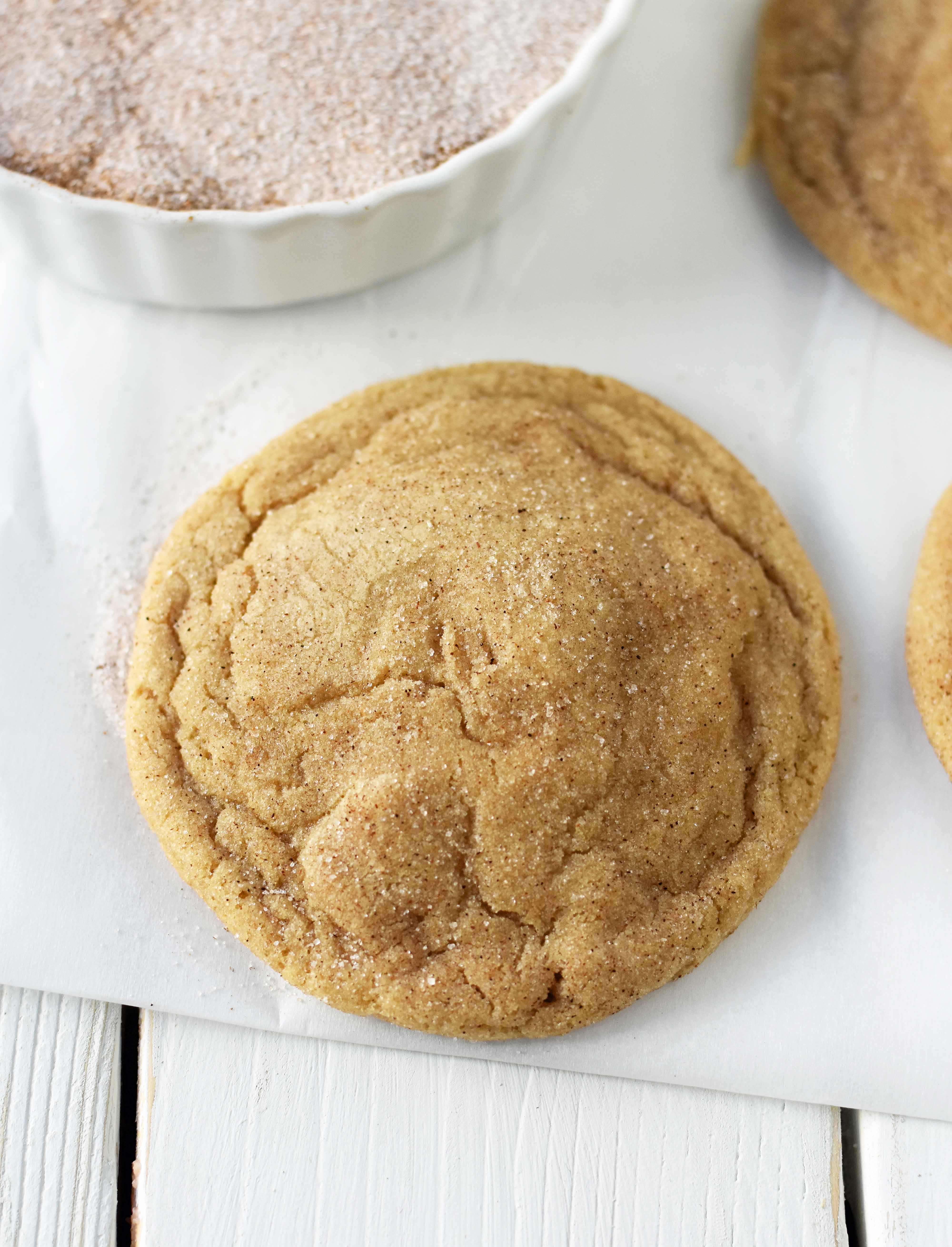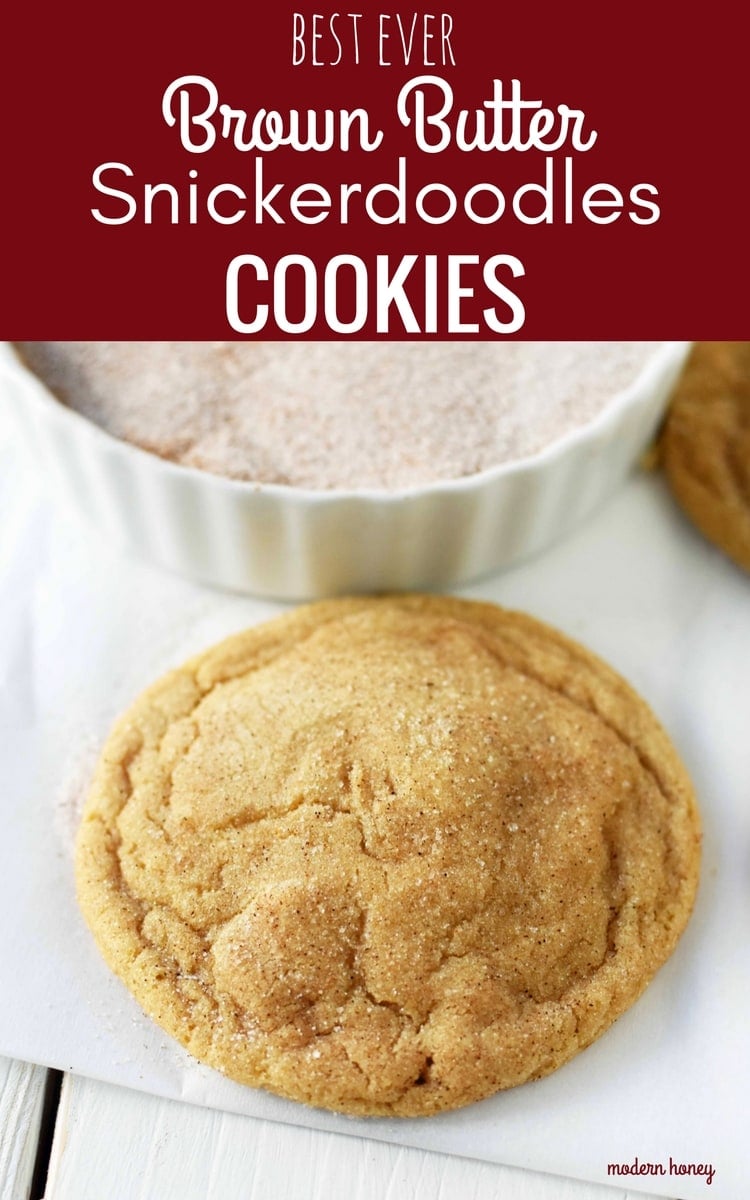 Happy Baking, my friends! xo