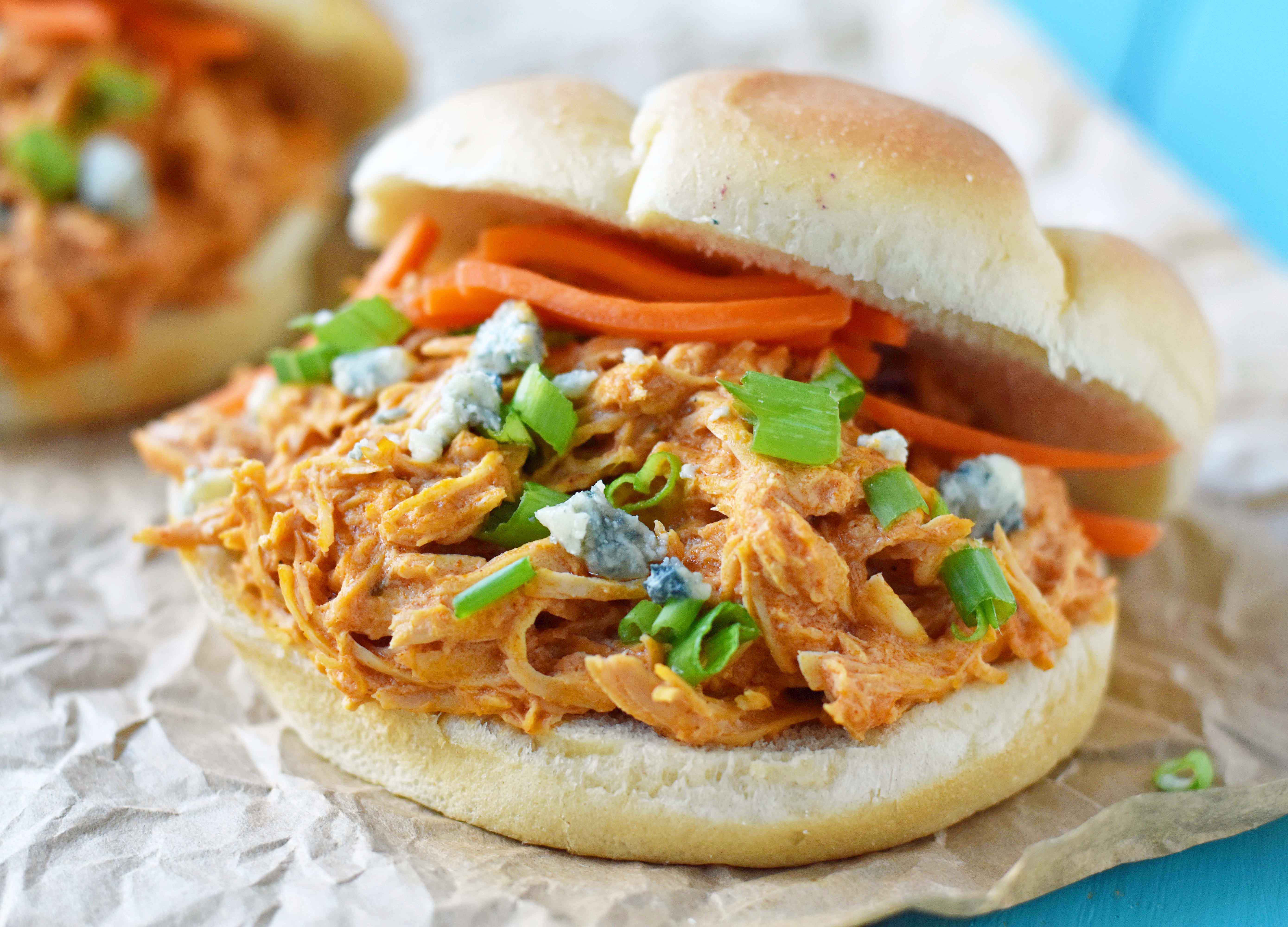 It's Game time week here on Modern Honey where I will be sharing my favorite football tailgate recipes.  If you know me well then you know that I am a die-hard sports fan and college football games take over our Saturdays!  We count down the days until college football begins in this house! Here's the thing....we want food that is super easy so we can focus on the game! I don't want to be in the kitchen but rather sitting on my couch yelling at the TV as if the coaches are listening to me. What is your favorite football team?
This Buffalo Ranch Slow Cooker Chicken is perfect for game days and is made with only four ingredients! Are you kidding me? The Buffalo Ranch Chicken is made with chicken breast, buffalo wing sauce, ranch dressing powder, and cream cheese. The buffalo wing sauce gives it a nice kick, the ranch gives it some earth freshness, and the cream cheese makes it rich and creamy. It's perfect for easy dinners, tailgate parties, or potlucks and oh so good! I can eat an entire bowl of this by itself.
The easiest part of this Buffalo Ranch Chicken is that it can be made in a slow cooker or instant pot. It only takes a few hours for the chicken to become tender. This flavorful buffalo ranch chicken can be topped with bleu cheese, crunchy thinly grated carrots, and even coleslaw on a pretzel roll.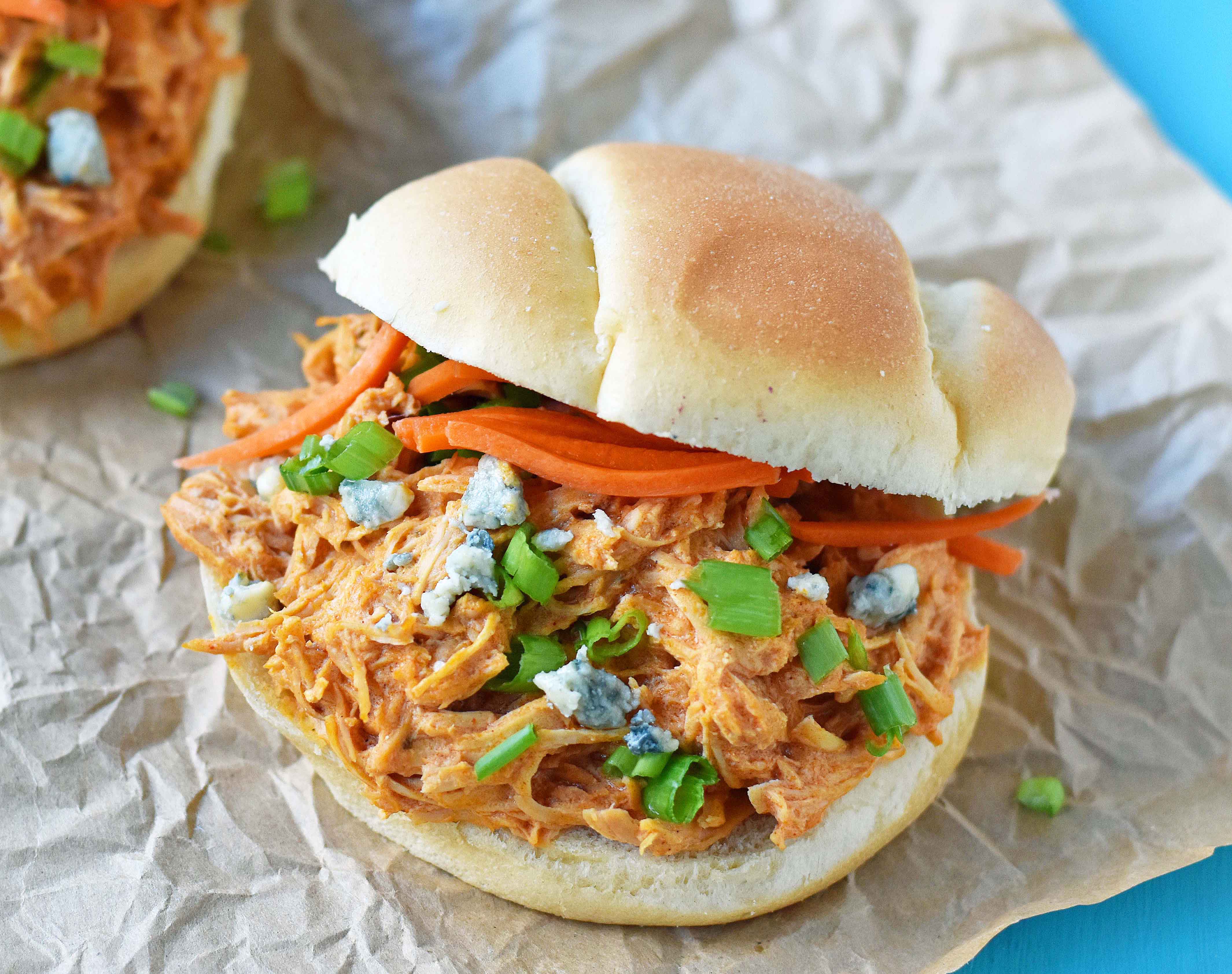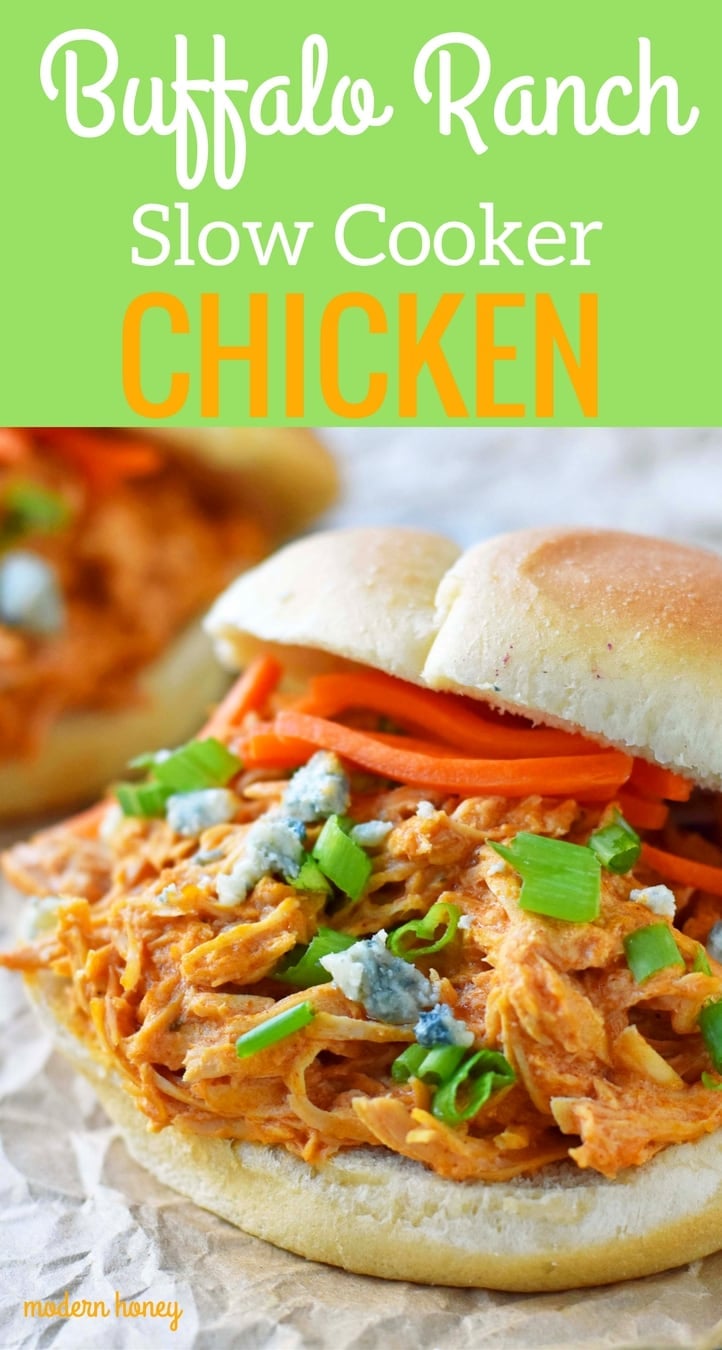 Happy Cooking, my friends! Follow along on my instagram at modern_honey.