Soft Homemade Caramel Corn
How to make the best soft caramel corn recipe. Easy homemade caramel corn
made with only a few ingredients.
The absolutely perfect salted caramel popcorn.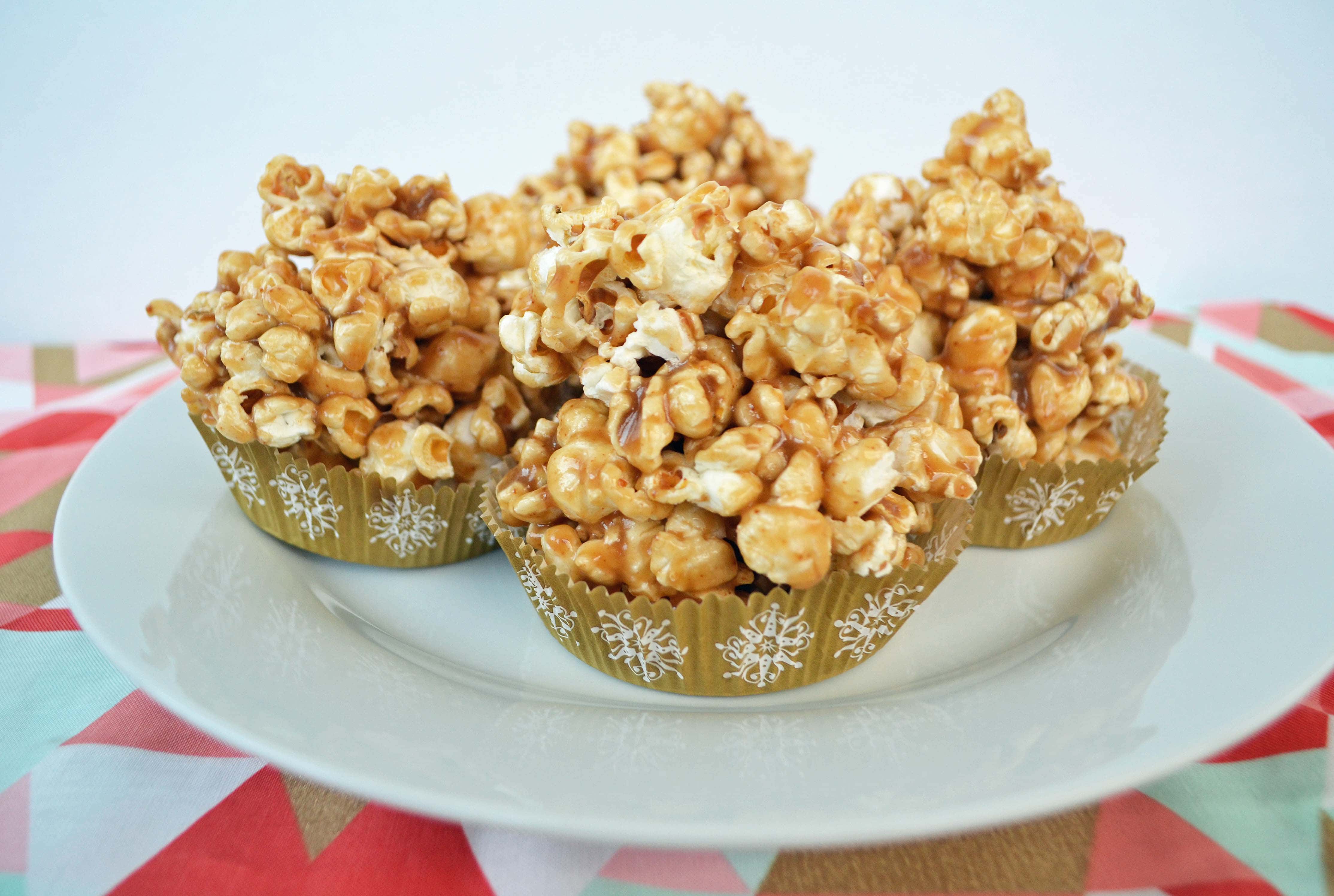 We are in full on Spring Break mode which means my house is full of my kids and their friends. It also means that the amount of times I have to visit the grocery store has tripled in my attempt to keep my pantry stocked. So, I  am always trying to whip up some sort of treat and this caramel corn has to be one of the all-time most requested. It is the ultimate ooey, gooey soft homemade caramel popcorn that is sweet and soft and very different than the hard stuff you find in the store.
My daughter's darling friend, Cassidy is always coming over to the house and since she has to eat gluten-free, we have to be creative with our sweet offerings.  A few years ago, we discovered that she could eat caramel popcorn so we made this for her and it was hook, line, and sinker! She became obsessed with this stuff.
Have you ever heard of the Pavlov theory?  If you haven't, you must look it up because it completely rings true in this situation.  Cassidy walks through my front door and immediately thinks caramel popcorn…I must have caramel popcorn!  I tease her all the time about how she can't step foot in my house without salivating over this ooey, gooey caramel goodness. My kids love it when she comes over because they get to dig in and eat it too. I even found sweetened condensed milk on clearance at Sam's Club and the crazy baker in me thought that I better stock up on this "heaven in a can" so I bought a ridiculous amount of it.  I had to be prepared for Cassidy's cravings (and my daugther's as well)!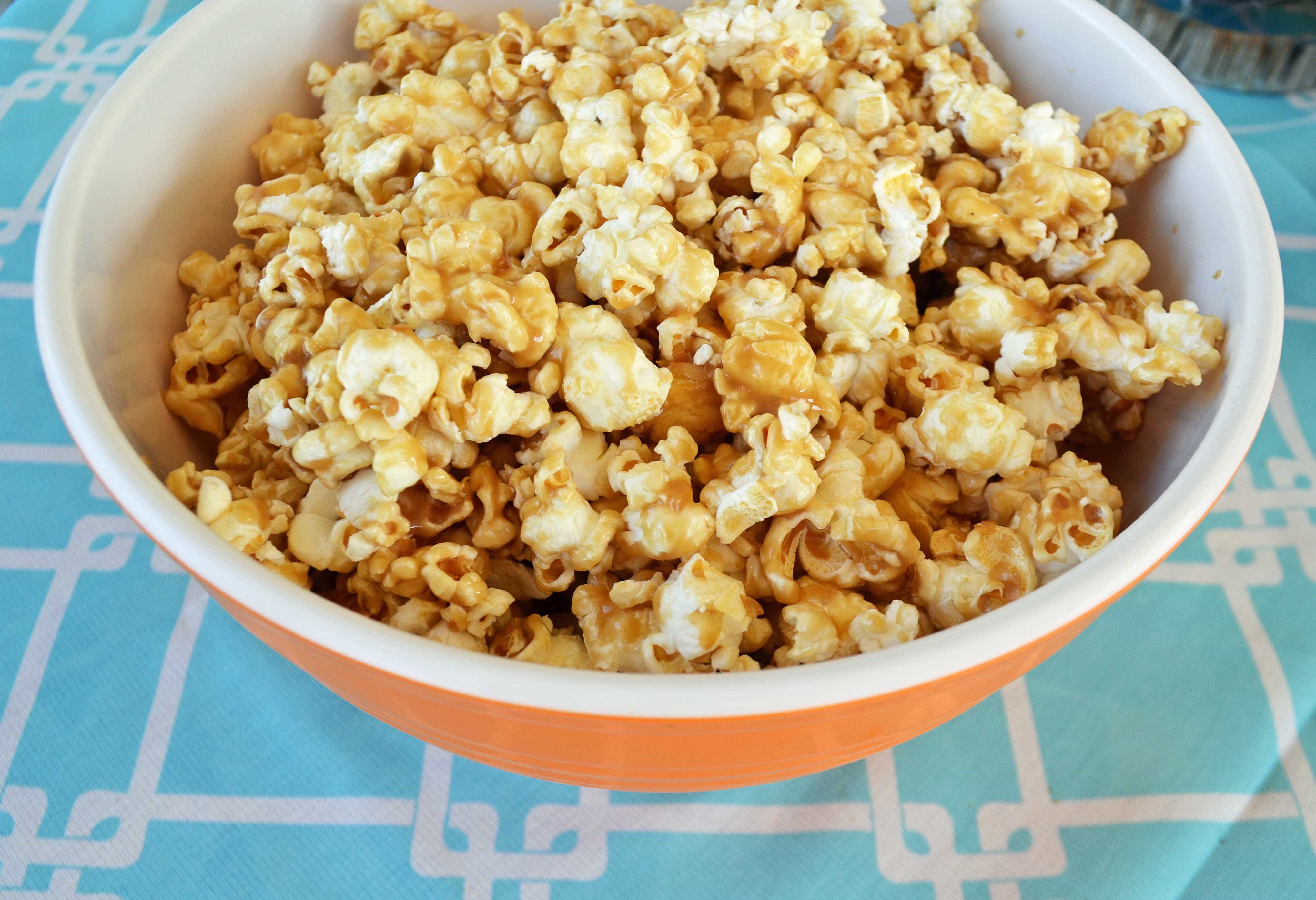 How to make Soft Caramel Corn:
The key to this perfect popcorn lies in a few things. First, you pop your own popcorn from scratch. Popcorn makers aren't very expensive and are such a good investment. Here is a popcorn popper for about $20 bucks.
If you've never had coconut oil popcorn, you are missing out. Now, there is a way out if you don't have a popcorn machine and that is to use plain ol microwave popcorn and it still does the trick.
Second of all, you make a caramel from scratch using butter, brown sugar, and round it out with sweetened condensed milk to make it creamy, rich, and utterly sinful. I could eat sweetened condensed milk by the spoonful. Anyone else with me?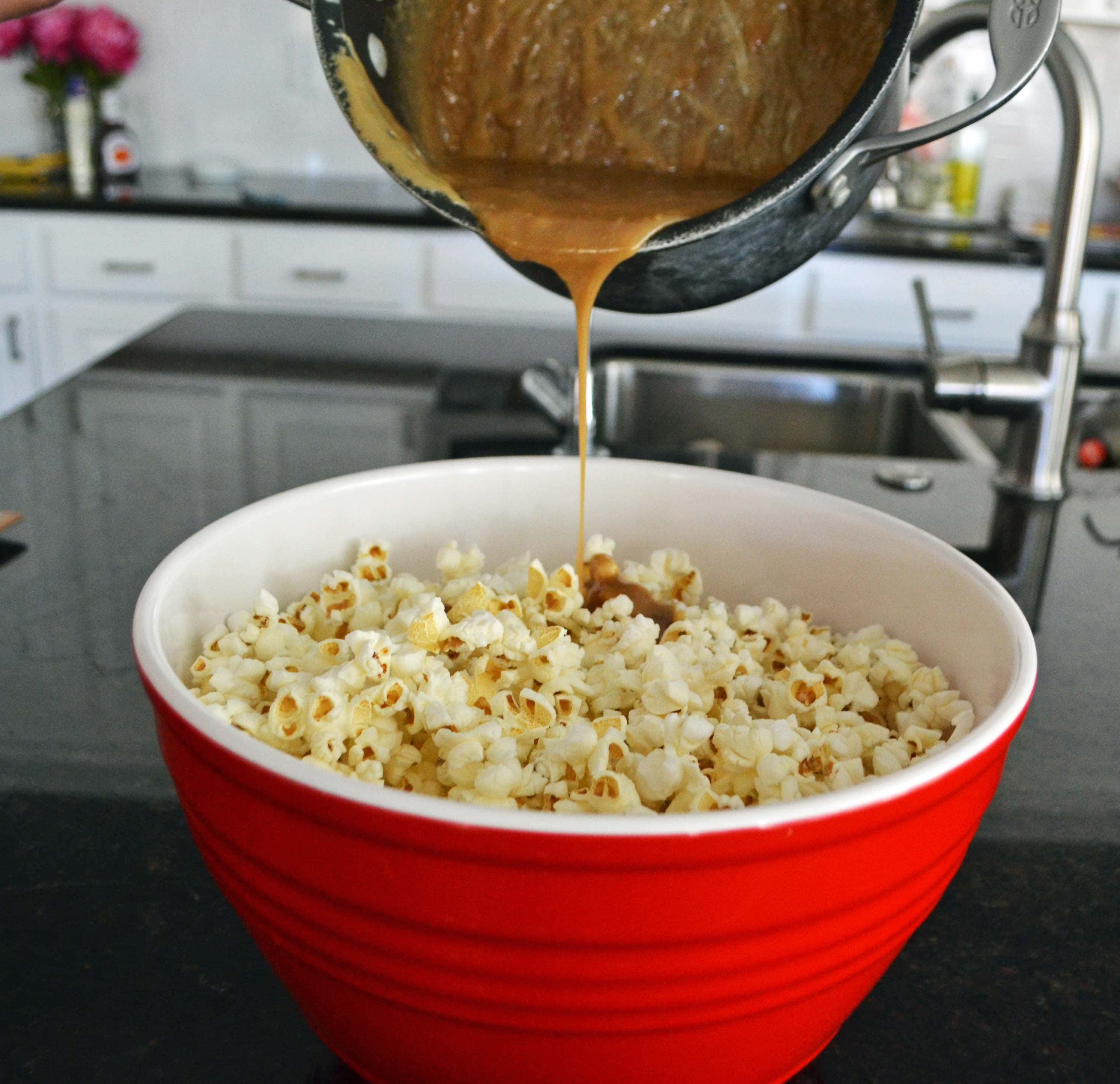 Pin this now to find it later
Pin It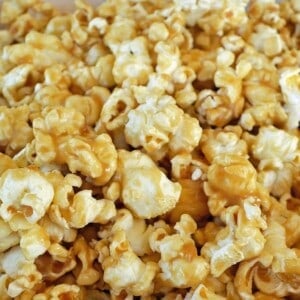 Cassidy's Classic Caramel Corn
Soft, ooey, gooey caramel corn that will melt in your mouth.
Ingredients
1/2

cup

Popcorn Kernels

or 1 1/2 bags plain or lightly salted microwave popcorn

1/4

cup

Butter

1

cup

Brown Sugar

1/2

cup

Light Karo Syrup

1/2

teaspoon

Salt

1/2

cup

Sweetened Condensed Milk
Instructions
Pop popcorn kernels and place in large bowl.

Place butter, brown sugar, and Karo syrup in medium saucepan over medium heat. Stir occasionally until butter is melted and mixture is smooth. Bring to a rolling boil. Once boiling, reduce heat to low and simmer for 5-7 minutes, stirring constantly. The mixture should turn a caramel color.

Remove from heat and add the salt and sweetened condensed milk. Stir until smooth. Pour over the popcorn and stir to evenly coat the popcorn.
Nutrition information is automatically calculated, so should only be used as an approximation.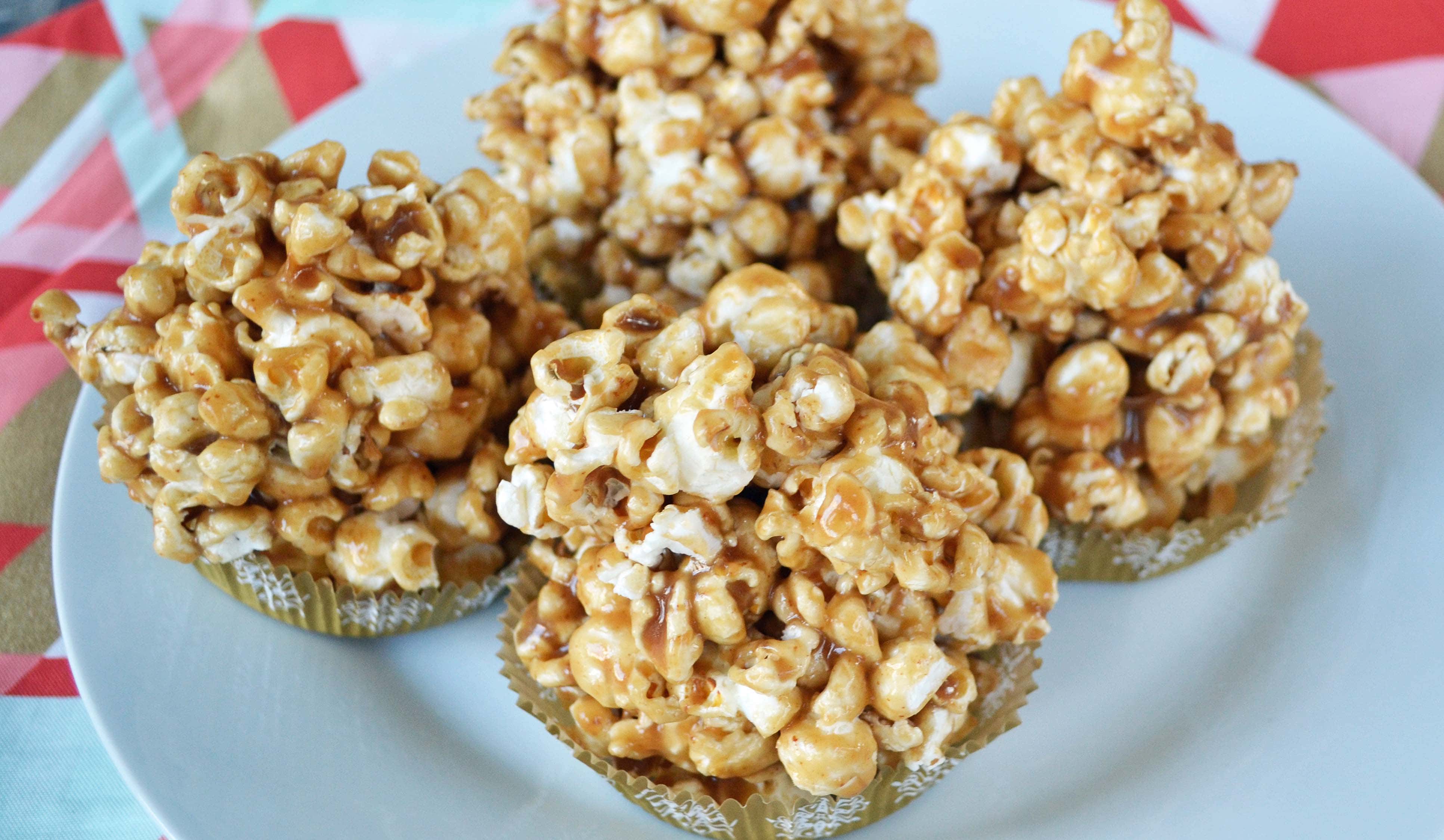 Now I am just warning you that you will want to invite some friends on over because if you are left alone with a big bowl of this sweet buttery soft caramel corn heaven, you may want to eat the entire bowl!
Happy Snacking!