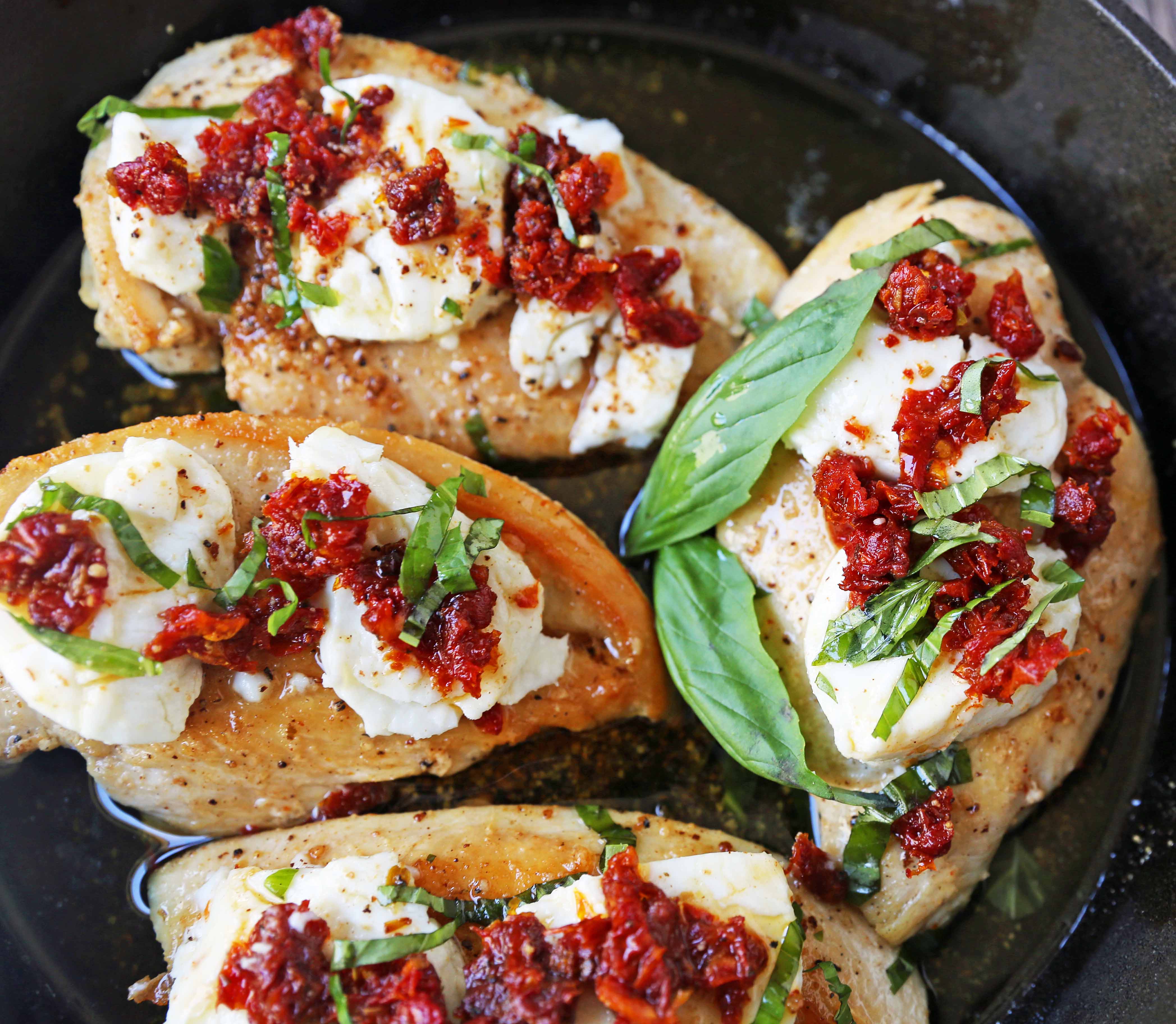 Chicken Bryan
Grilled chicken with a basil lemon butter sauce topped with sundried tomatoes and creamy goat cheese. A Carrabba's favorite! 
Oh how we love Carrabba's and their popular chicken dishes. I am all about robust flavors and they make some seriously flavorful dishes. When I found a copycat recipe for Carrabba's Chicken Bryan, I was sold and couldn't whip it up fast enough.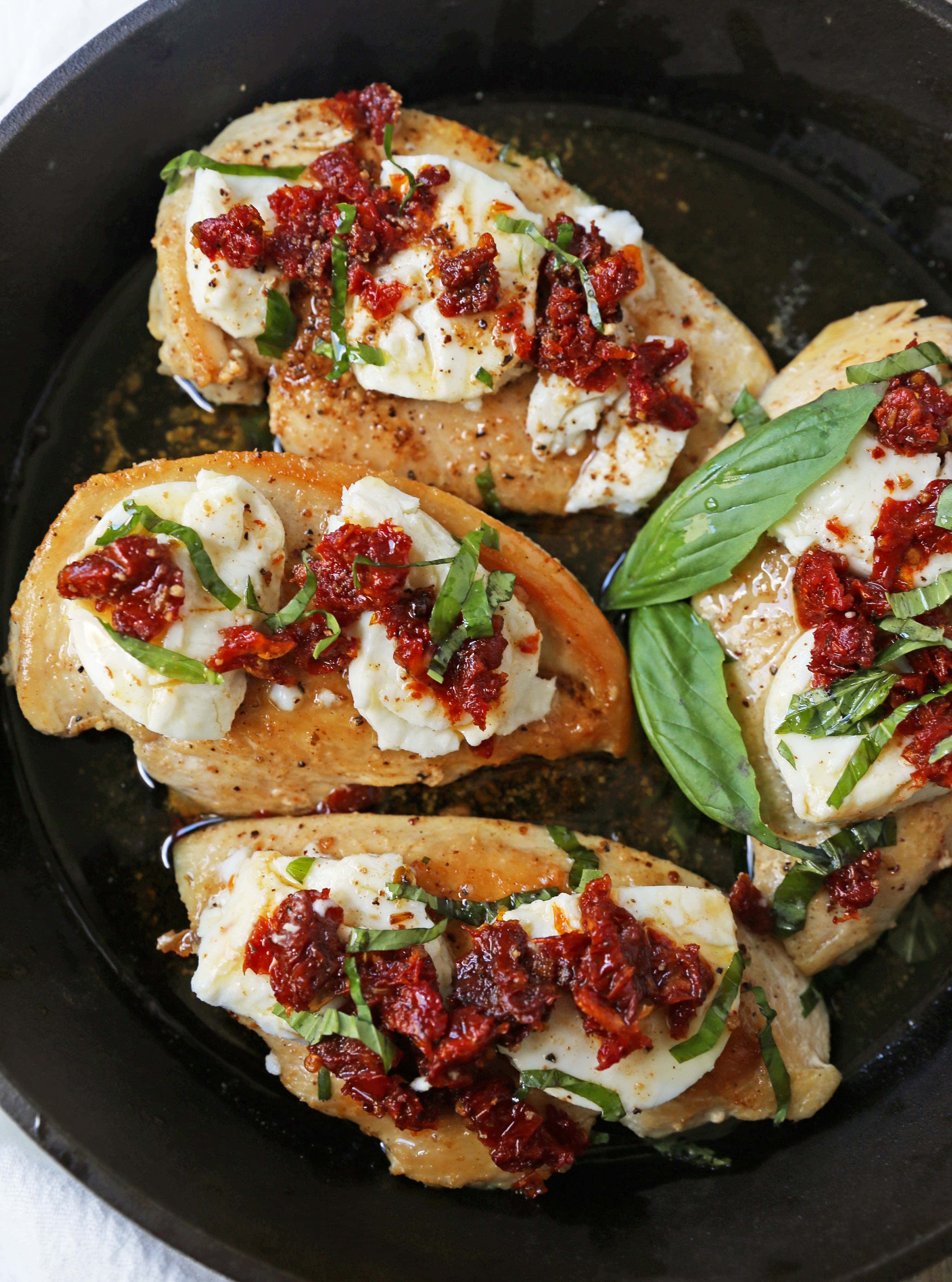 Chicken Bryan is famous because it is made with grilled chicken topped with a light and fresh lemon basil butter sauce, sundried tomatoes, and tangy melted goat cheese.
I have made this Chicken Bryan recipe two ways -- on the grill and on the skillet. If you are looking for a quicker dinner, cook the chicken in a skillet. If you want juicy grilled chicken, then throw the chicken on the grill.  I wanted to make sure both ways work with this recipe and I can confirm that both ways are absolutely delicious!
For this recipe, I prefer using THIN chicken breasts. You can buy them from the grocery store that way or can flatten the thickest part of the chicken with a kitchen mallet. This helps the chicken to cook evenly.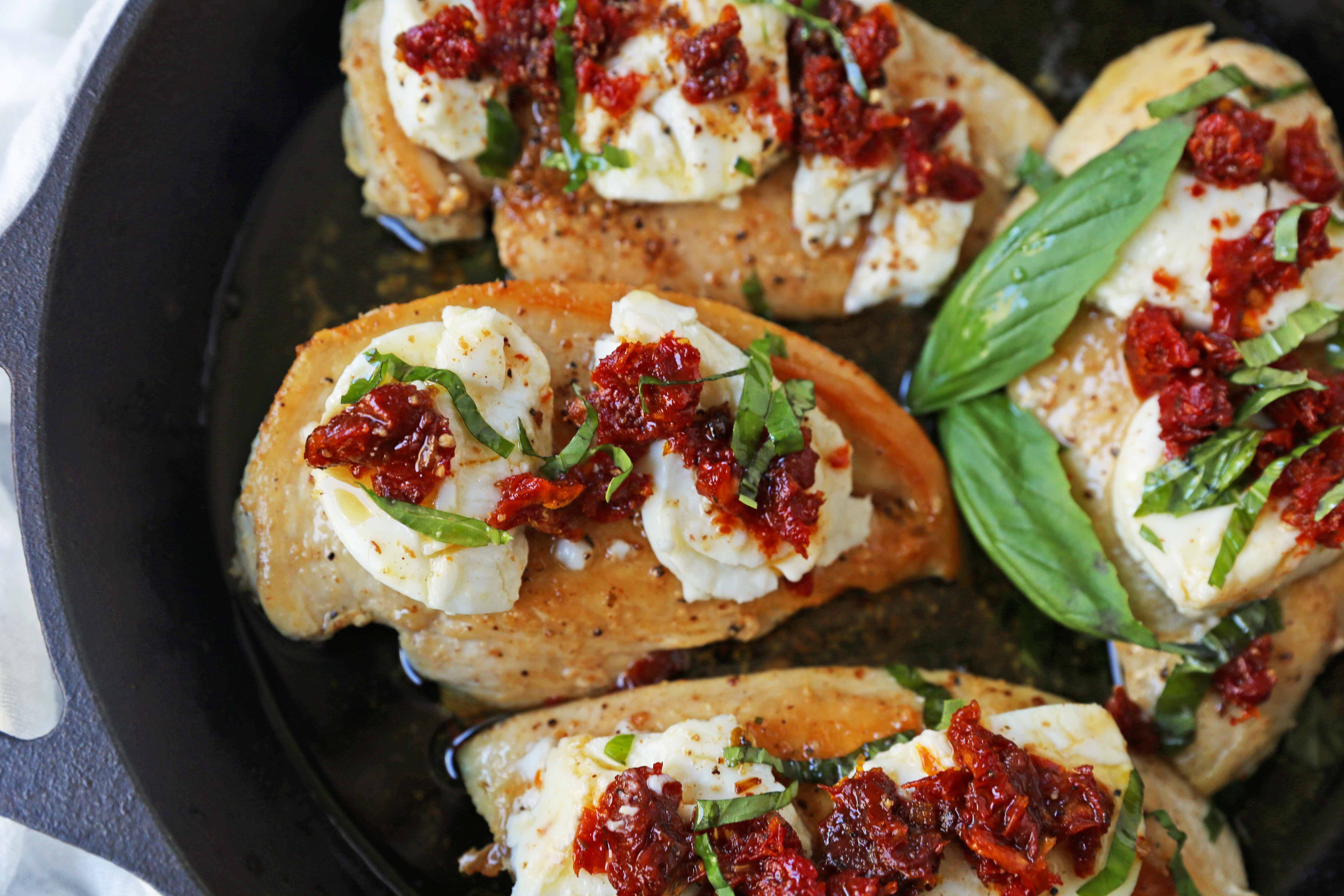 How to make Chicken Bryan at home:
 Start by making the Lemon Butter Basil Sauce.  In a saucepan, saute butter and garlic for 1 minute. Be careful not to cook too long as garlic can burn and become bitter very quickly.  Add the lemon juice and cook for 5 minutes. Reduce heat to LOW and add the heavy cream.  This needs to cook on LOW or the cream and lemon juice will curdle together.
While the sauce is cooking, it is time to cook the chicken.  If you are grilling the chicken, preheat the grill.  Rub each chicken breast with extra-virgin olive oil and generously sprinkle with salt and pepper. The oil helps to keep the chicken from sticking to the grill and also infuses flavor. If time is on your side, marinate the chicken in the oil and seasonings for at least 30 minutes. Grill the chicken for about 4-5 minutes per side, depending on thickness. It needs to reach at least 165 degrees.
If you are cooking the chicken in a skillet, rub each chicken breast with oil, salt, and pepper. Add to a skillet heated to medium-high.  Cook the chicken for about 4-5 minutes per side, depending on thickness. It needs to reach at least 165 degrees.
Top the chicken with the goat cheese, marinated chopped sundried tomatoes, a generous amount of sauce, and fresh basil ribbons.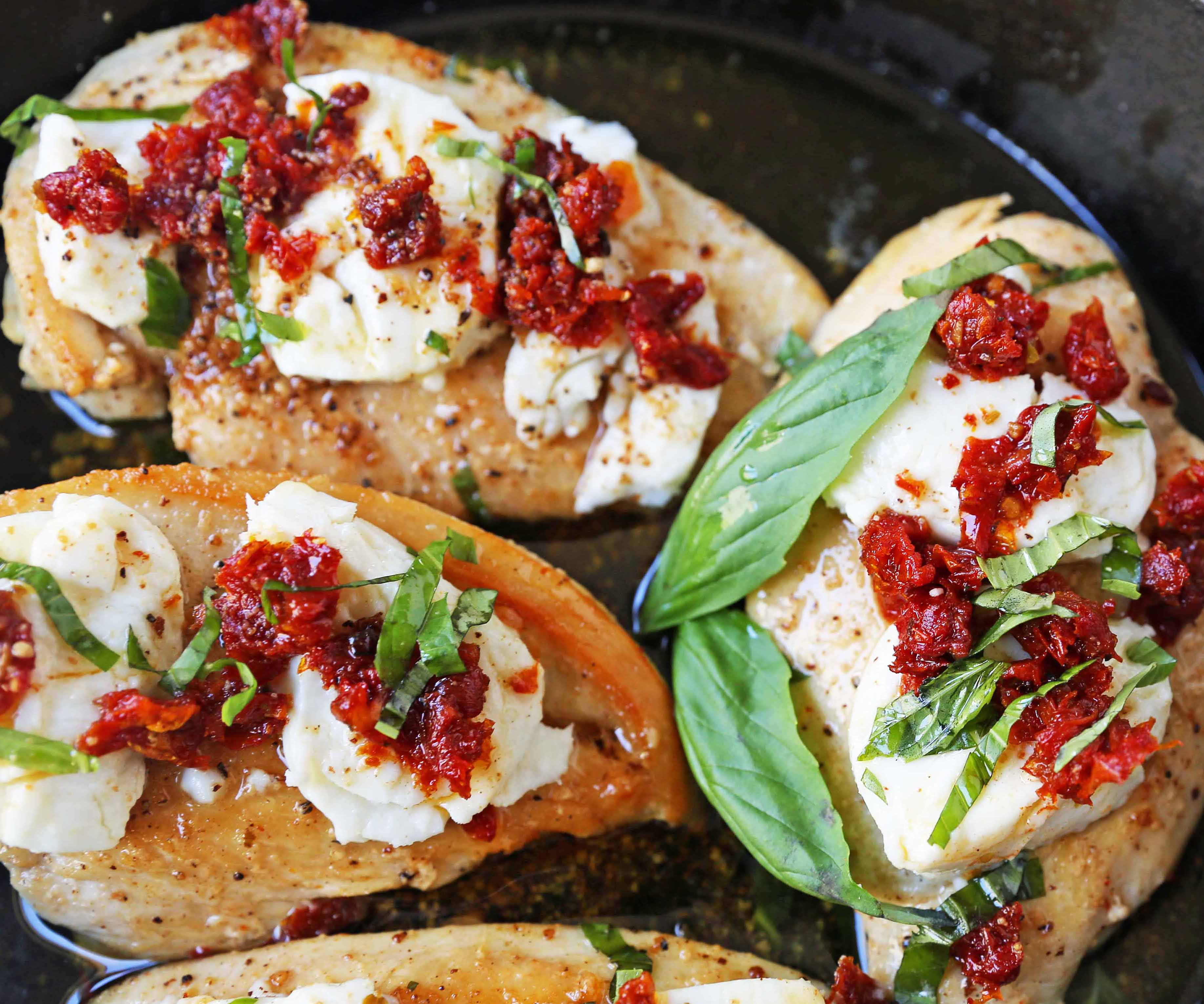 I love to hear from you! If you make this recipe, please be sure to leave a comment and give this recipe a rating. Sign up for my newsletter below so you never miss a recipe. Thank you for following along! I truly do have the greatest readers. FOLLOW ME ON:   INSTAGRAM --- FACEBOOK --- PINTEREST