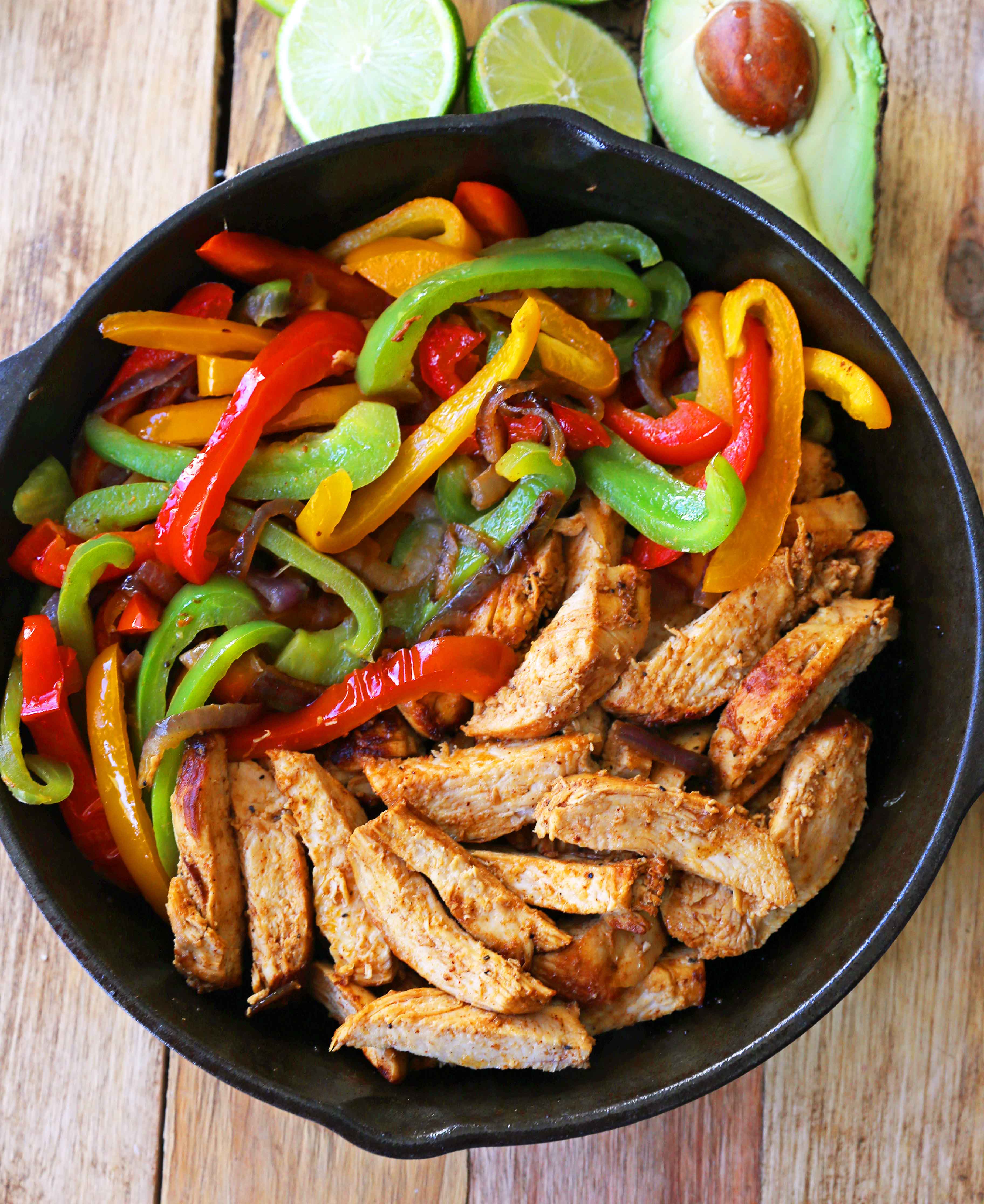 Chicken Fajitas
Flavorful, juicy, seasoned chicken fajitas with sauteed onions and peppers. The perfect chicken fajitas recipe!
Happy New Year 2019! I love this time of year! The hustle and bustle of the holidays are over and it is time to refocus and it just feels good to reset and start fresh again. This year I am working on setting goals to eat healthier, get organized, and actually consistently work out. Wish me luck!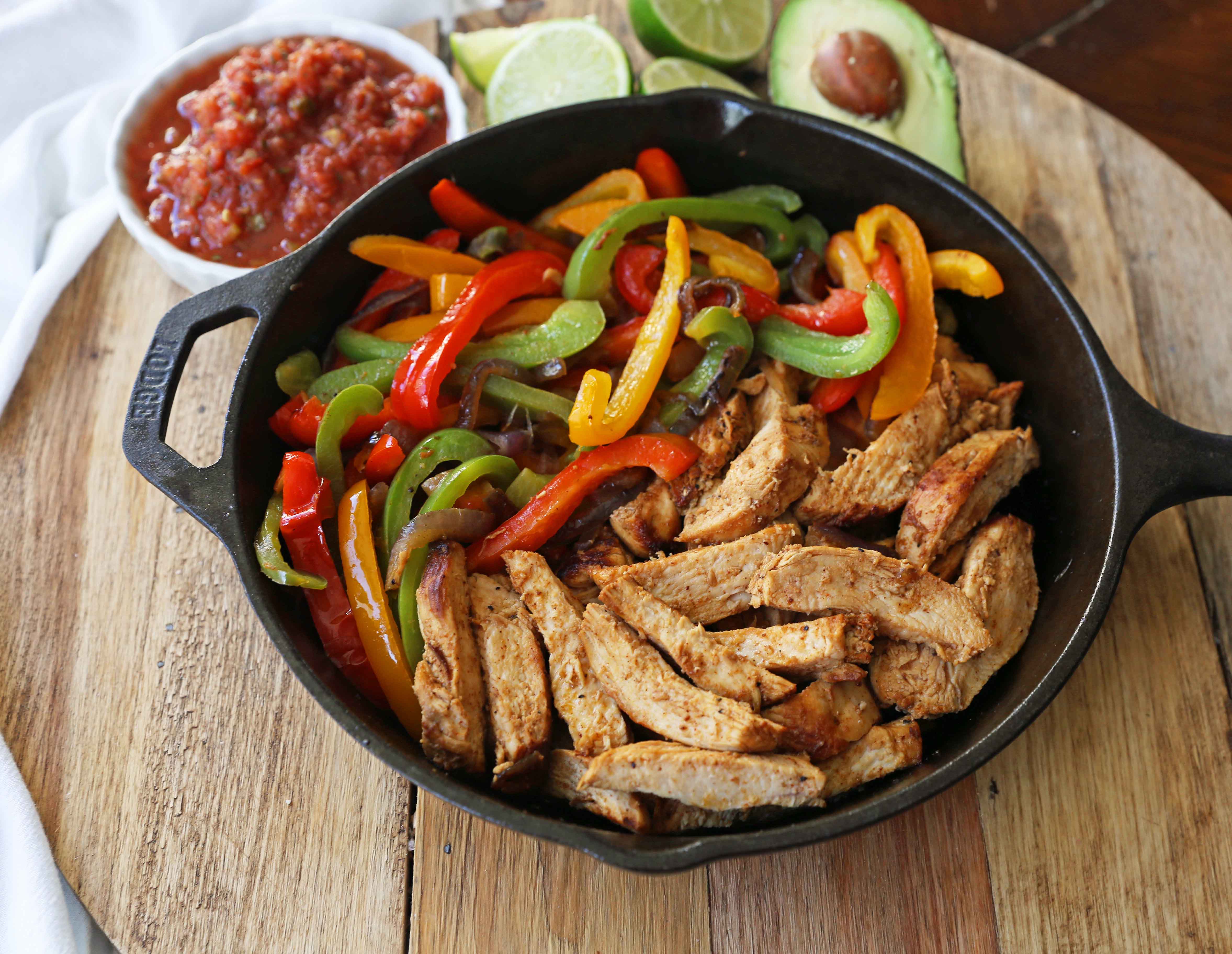 I found that one of the ways to accomplish my goal of making healthier meals for my family is to plan ahead and do menu planning for the week. I find that we eat healthier and save so much money just by planning out our meals and eating at home. It is a win-win for everyone!
These Chicken Fajitas is one of our favorite meals because it is so versatile and it brings the flavor! These are literally the juiciest, most flavorful Chicken Fajitas you will ever eat. My kids devour these fajitas and forget they are actually eating vegetables! The fajitas are made with marinated chicken sauteed in a hot cast iron skillet with sauteed onions and peppers.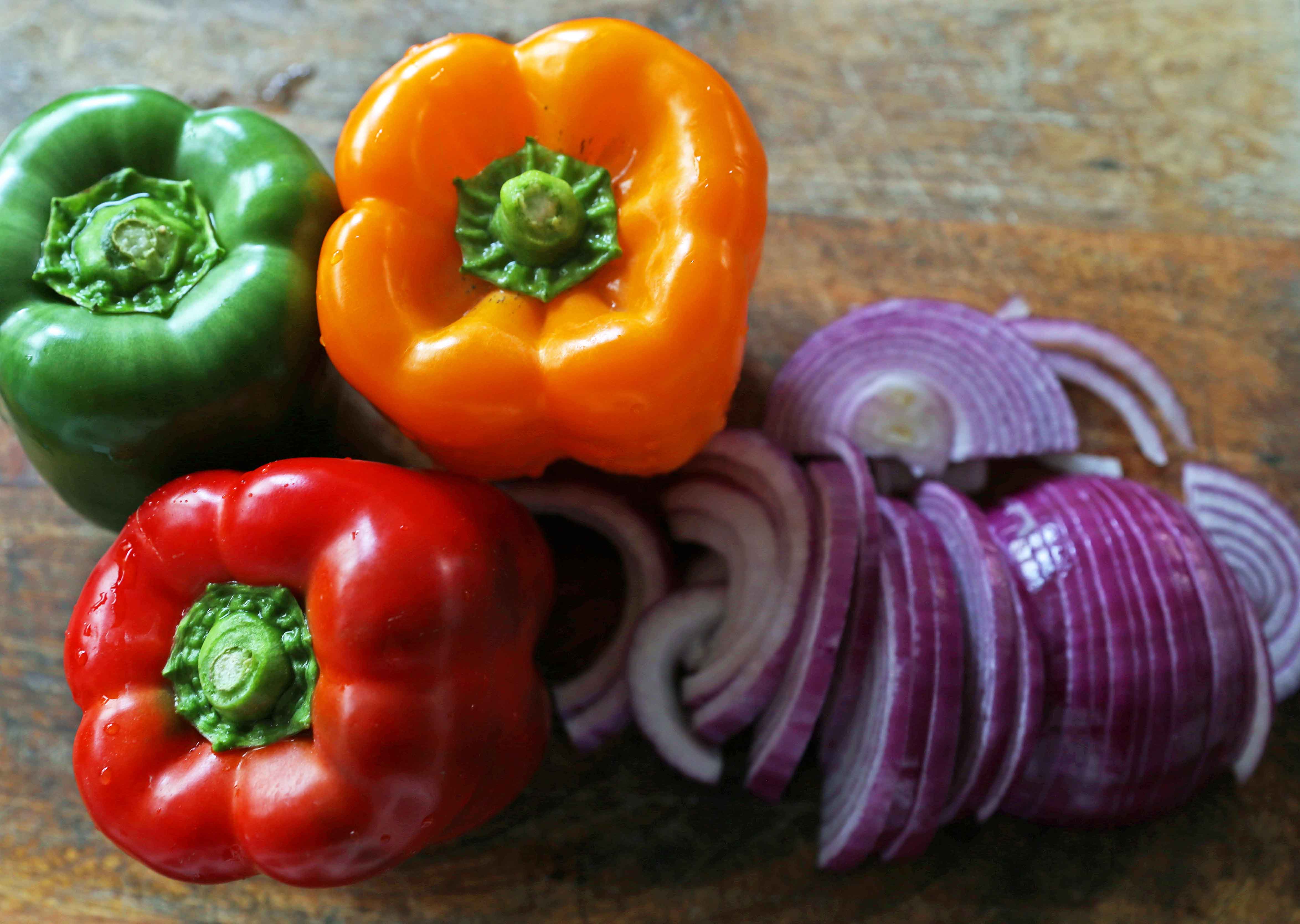 You know I am all about flavor. I want to make meals that are healthy for the family but also want them to taste amazing. The key is to bring in spices and fresh citrus to bring out the natural flavors of the chicken, peppers, and onions.
This is an easy weeknight meal which can be put together in a snap but is always a crowd-pleasing dish. Here are some tips and tricks for making the best chicken fajitas on the planet!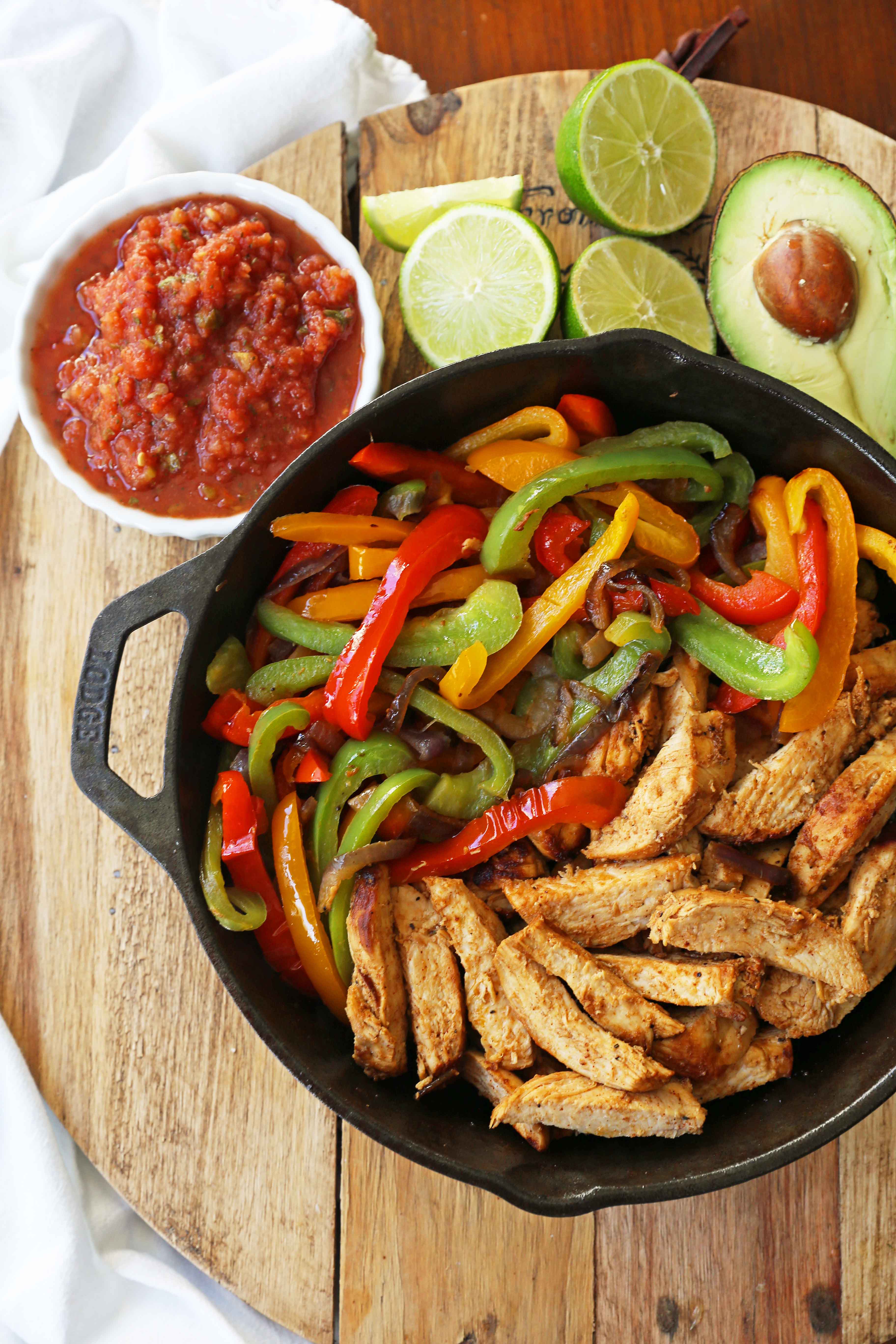 How to make the BEST Chicken Fajitas:
Marinate the chicken for at least 30 minutes. Make a simple marinade with oil, lime juice, and spices. The lime juice helps to flavor the chicken and tenderize it. Pierce the chicken breast or thighs to allow for ample penetration.
Heat a cast-iron skillet over high heat before adding the chicken breast. Cast iron gives the best sear on the chicken but if you don't have a cast iron skillet, use a regular skillet. Cook the chicken on each side for about 6-8 minutes. To make the chicken extra juicy, cook the breasts whole and slice before serving.
Remove the chicken breast from the skillet and cook peppers and onions over high heat. Sprinkle with a bit of salt to season the vegetables. Cook until the onions begin to caramelize and the peppers become slightly softened.
Slice the chicken breast or thighs into thin strips and add to cooked vegetables in the skillet. If the chicken is still slightly pink, heat and saute the chicken until it is no longer pink.
Serve with tortillas, on a salad, or on a bed of rice and beans. Top with cheese, sour cream, avocado, guacamole or any of your favorite toppings.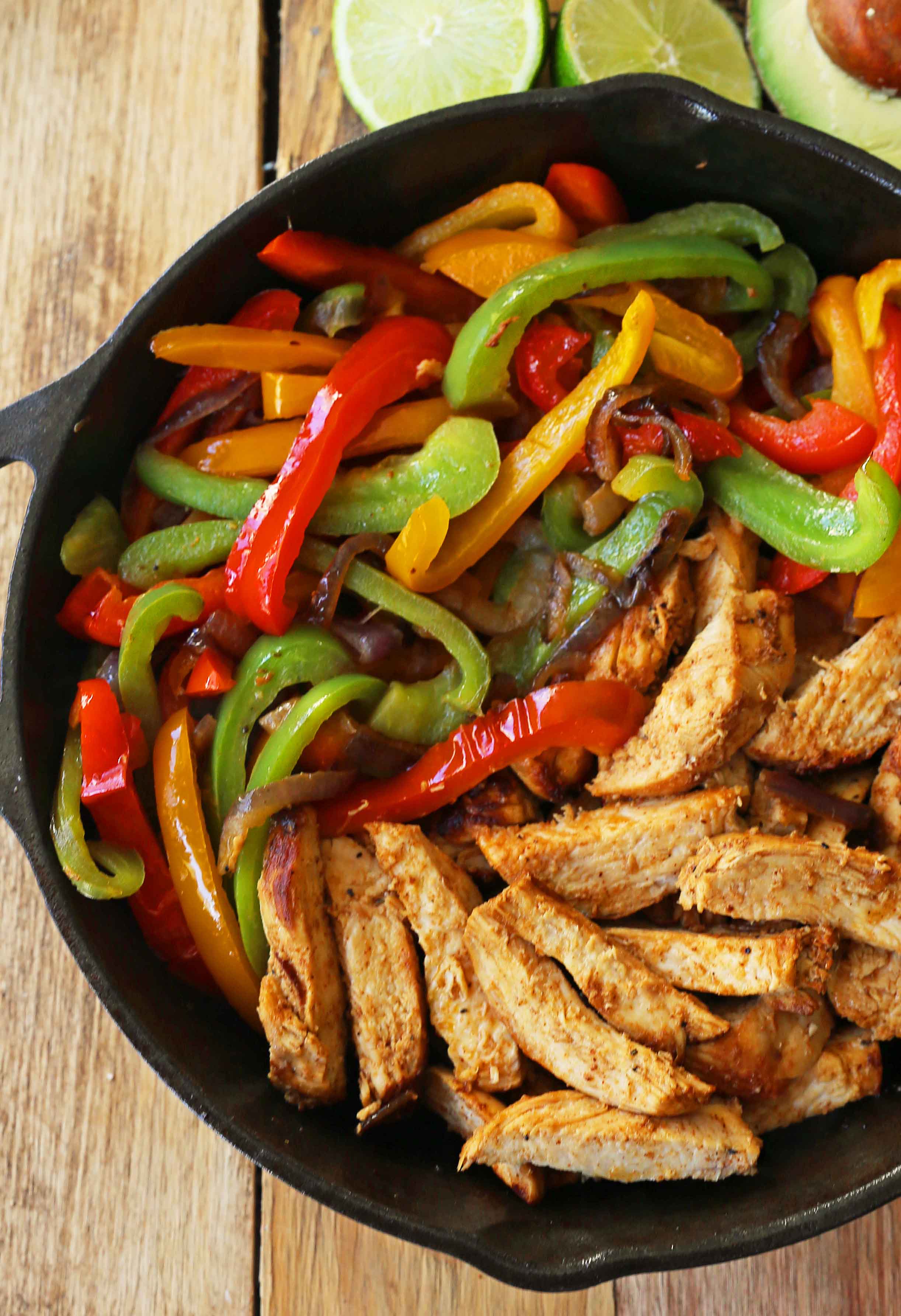 Another important part of meal prep and planning ahead is to do the prep work for the week all at the same time. Since I am using peppers and onions for the chicken fajitas, I plan another recipe that uses those same ingredients so I only have to chop the vegetables once and can place them in baggies to be ready to use on a busy weeknight.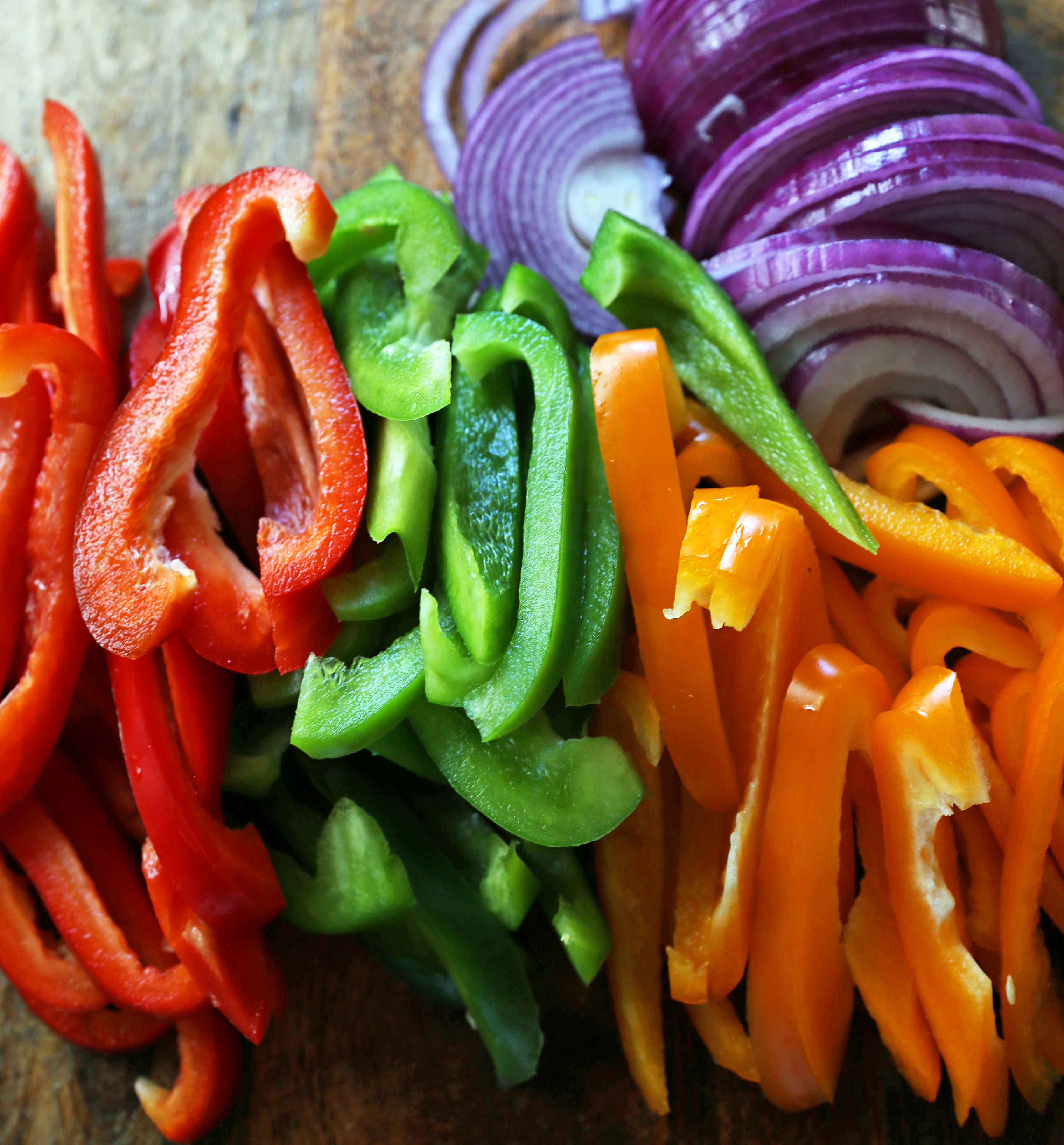 For example, I will cut up the red onion, red pepper, orange pepper, and yellow pepper for the fajitas but will also cut up extra to be used in my Thai stir-fry. The simple act of planning ahead saves so much time and makes making food at home so quick and easy.
Another way to get organized and plan out my meals is to use the Fry's app. I plan out my meals according to the weekly ad and can even add digital coupons to my reward card with the click of the button. Kroger's Wellness Your Way website features time savers and meal prepping tips and more than $50 in coupons to download and kick start the year!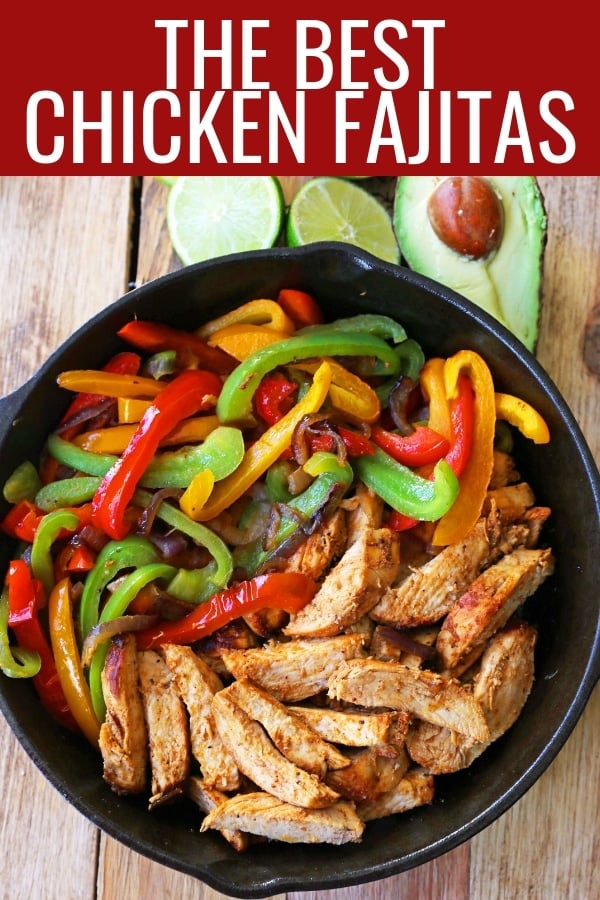 I love to hear from you! If you make this recipe, please be sure to leave a comment and give this recipe a rating. If you make any of my recipes, tag me on Instagram @modern_honey and use #modernhoney so I can see your creations. It's one of my favorite things seeing you make these recipes in your own kitchen. Sign up for my newsletter below so you never miss a recipe. Thank you for following along! I truly do have the greatest readers. FOLLOW ME ON: INSTAGRAM — FACEBOOK — PINTEREST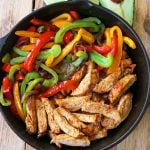 Chicken Fajitas
The Best Chicken Fajitas Recipe. Flavorful, juicy, seasoned chicken fajitas with sauteed onions and peppers. The perfect chicken fajitas recipe!

Ingredients
Chicken Marinade:
2

lbs.

Chicken Breast or Chicken Thighs

3

Tablespoons

Oil

3

Tablespoons

Fresh Lime Juice

1

Tablespoon

Chili Powder

1/2

teaspoon

Garlic Powder

1/2

teaspoon

Onion Powder

1

teaspoon

Salt

1/2

teaspoon

Pepper
Vegetables:
1

Red Onion

(thinly sliced)

1

large

Red Pepper

(sliced)

1

large

Orange or Yellow Pepper

(sliced)

1

large

Green Pepper

(sliced)

Oil

(to drizzle in pan)

Corn or Flour Tortillas
Toppings:
Salsa

Avocado

Guacamole

Sour Cream or Mexican Crema

Cilantro
Instructions
In a small bowl, stir together oil, lime juice, chili powder, garlic powder, onion powder, salt, and pepper. Pierce chicken breast all over with a fork. Place in a large Ziploc bag and pour marinade over chicken. Place in the refrigerator for at least 30 minutes to marinate.

Heat cast iron skillet on medium-high until hot. Add chicken breast and cook for 6-8 minutes per side, depending on the thickness of the chicken breast. Remove from pan and cover loosely with foil.

Add more oil to the pan, if needed, to cook the vegetables. Add onions and cook for 3-5 minutes. Add peppers and cook until desired softness. Sprinkle with salt.

Slice chicken into strips. Add back to pan with vegetables and sear for 1-2 minutes, if so desired. If chicken is still pink in the middle, make sure to cook it until it is no longer pink.

Serve with warmed tortillas, salsa, avocado, guacamole, sour cream, or any of your desired toppings. Sprinkle with fresh lime juice, if so desired.
Have a great day, my friends!