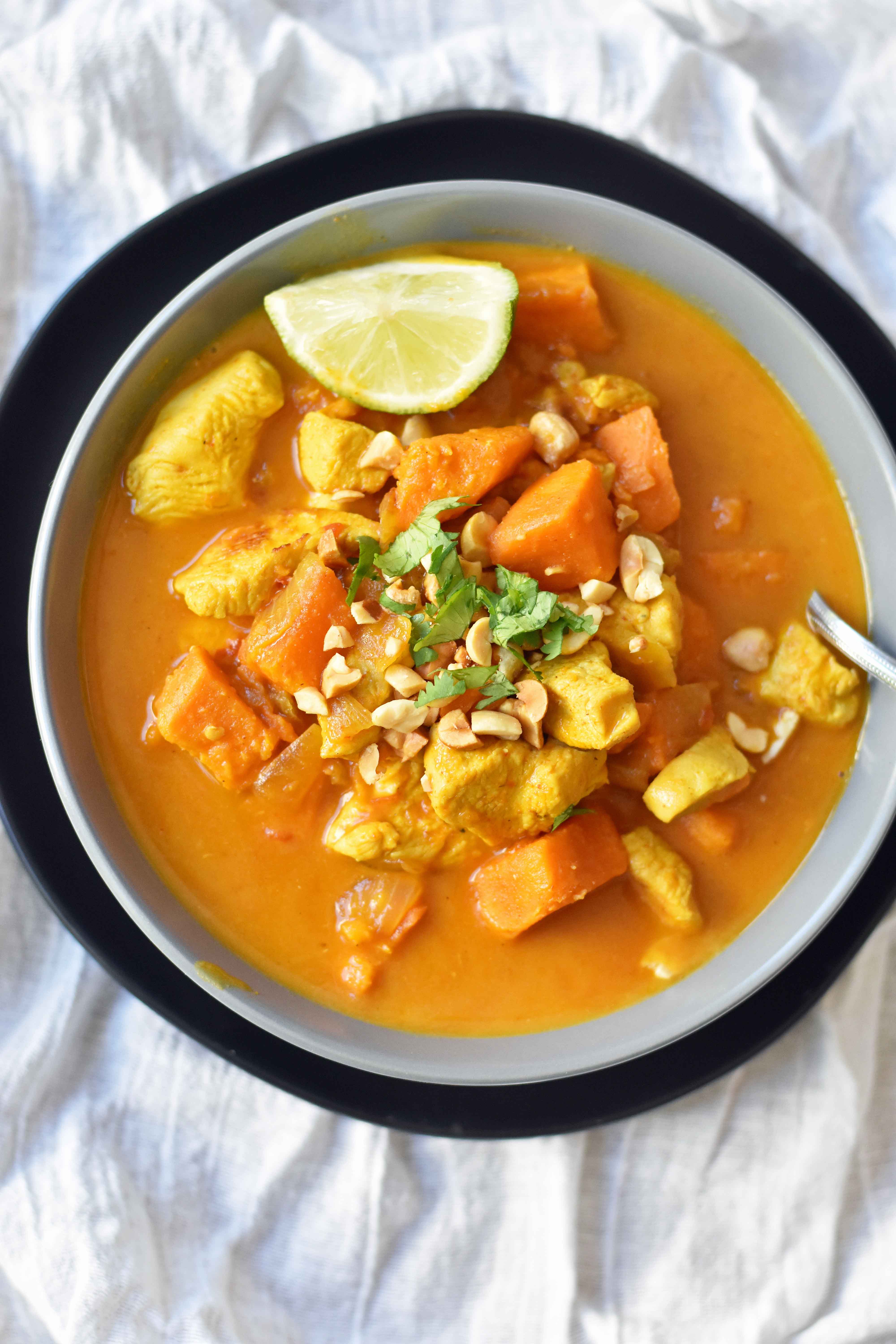 Chicken Sweet Potato Curry
A healthy gluten-free and dairy-free chicken curry meal and is packed with flavor
Have I got a good one for you today or what? Here is a healthy curry that is both gluten and dairy free. This Chicken Sweet Potato Curry is a big bowl of savory comfort food that is full of Indian spices. I make a big batch of this homemade curry and keep it in the refrigerator for a quick lunch. It reheats beautifully!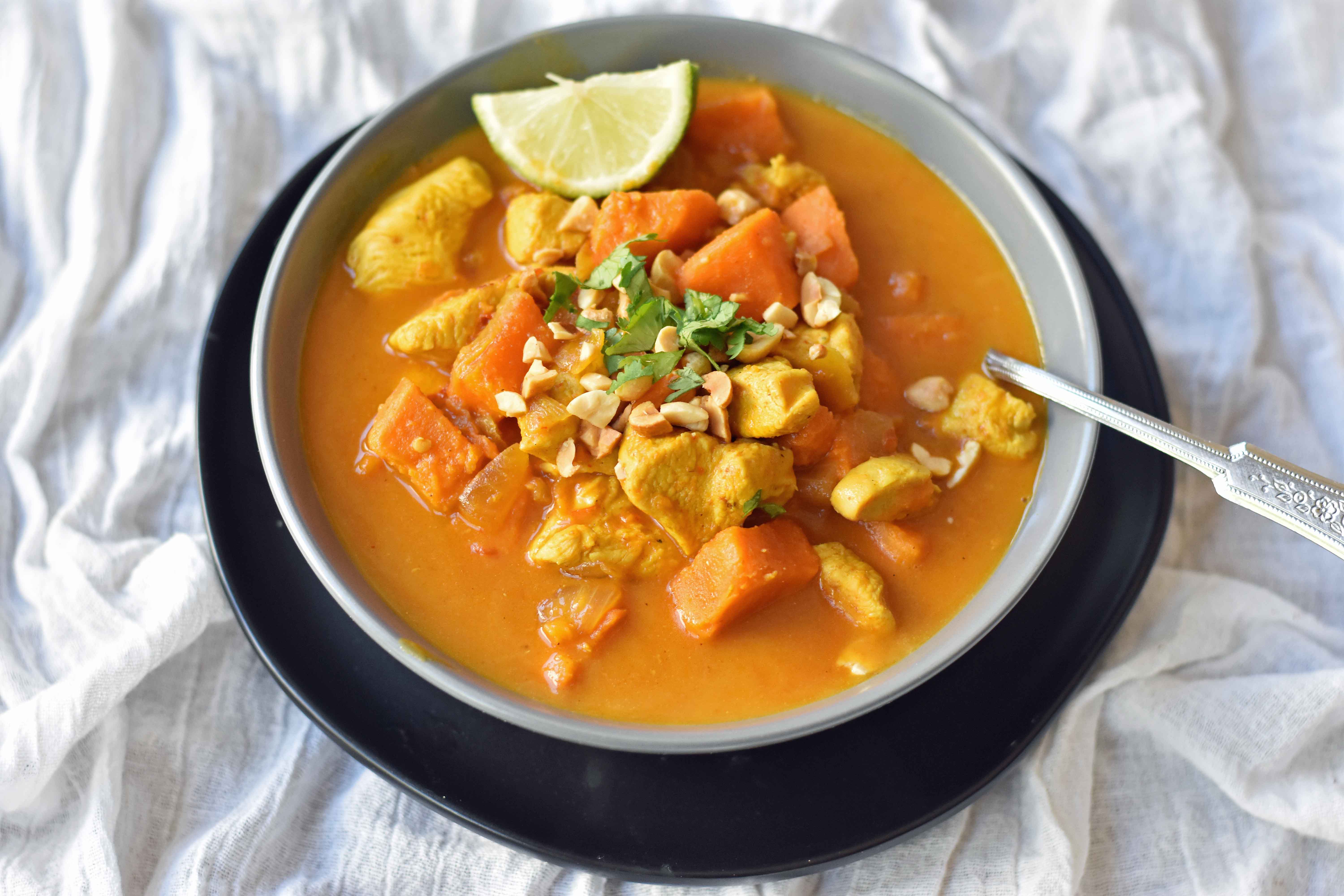 There are so many people who are dealing with health issues and have adopted both gluten and dairy free lifestyles.  I try to eat this way 80% of the time so incorporating healthy dinners is super important to our family routine.
This Chicken Potato Curry is even Paleo diet friendly - which focuses on whole foods that have been around for centuries. I promised you in the very beginning that I wouldn't give you any bland recipes so I am keeping my promise with this one. You are bound to love it!
This Red Chicken Curry is full of many good-for-you ingredients and keeps your belly full and happy. Kids love this too because even though it is full in flavor, it has a perfect amount of mild spice. This recipe used a red curry paste, which can be found in the Asian section of the grocery store. You can also use green or yellow curry paste.
If you want to switch out the sweet potatoes, throw in some yukon gold potatoes and make a chicken potato curry. It would taste amazing as well!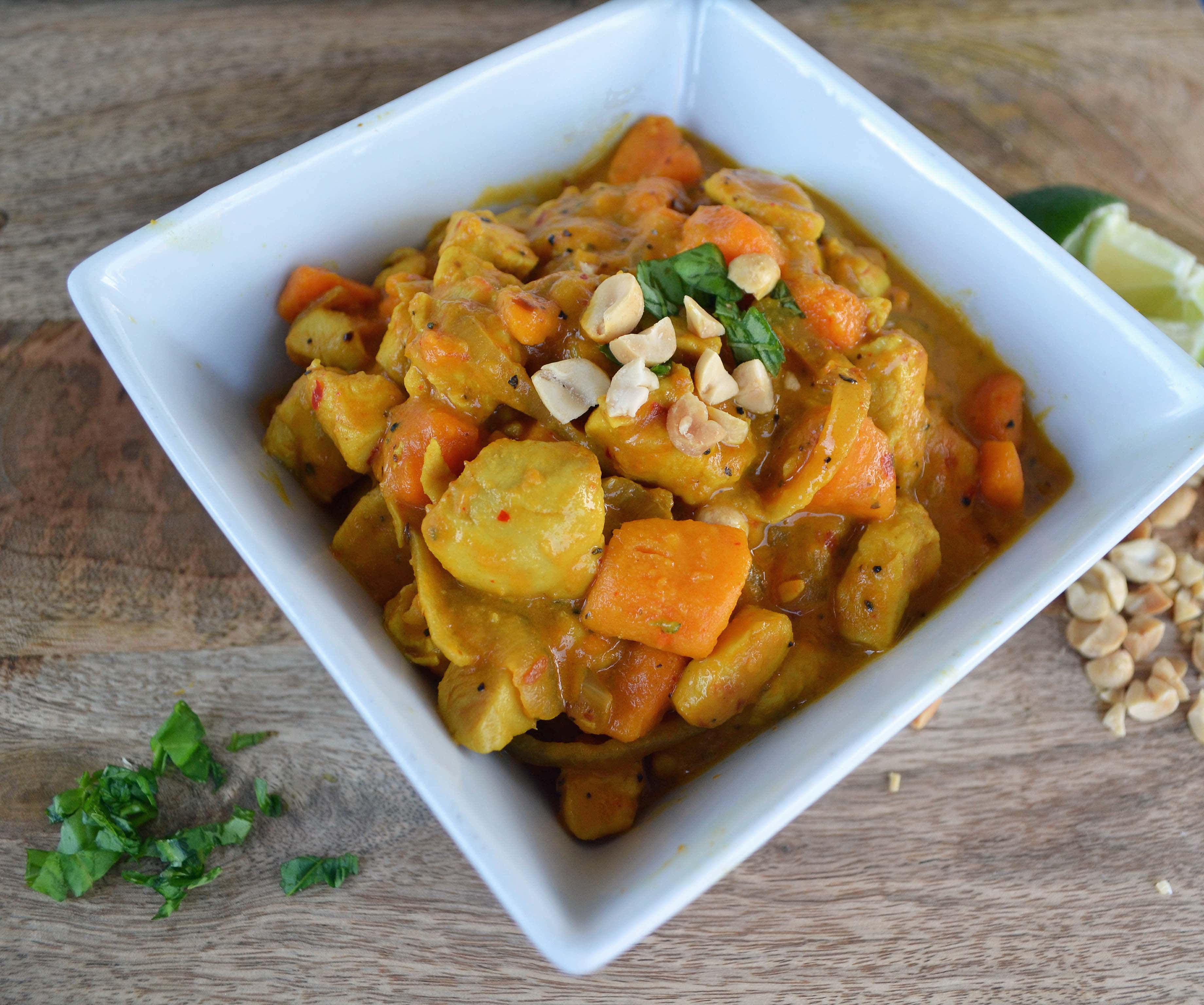 What are the nutritional benefits of the ingredients in Chicken Sweet Potato Curry:
Coconut Oil - healthy fat source
Onion - balances blood sugar levels + immunity fighter
Turmeric - has incredible anti-inflammatory benefits
Sweet Potatoes - Vitamin A powerhouse and is better for you than its cousin, the white potato
Chicken Breasts - a healthy lean protein
Garlic - boosts the immune system
Ginger - helps the digestive system
Red Chilies - inflammation fighter
Coconut Milk - a dairy-free alternative that is rich in vitamins and minerals
Pin on Pinterest: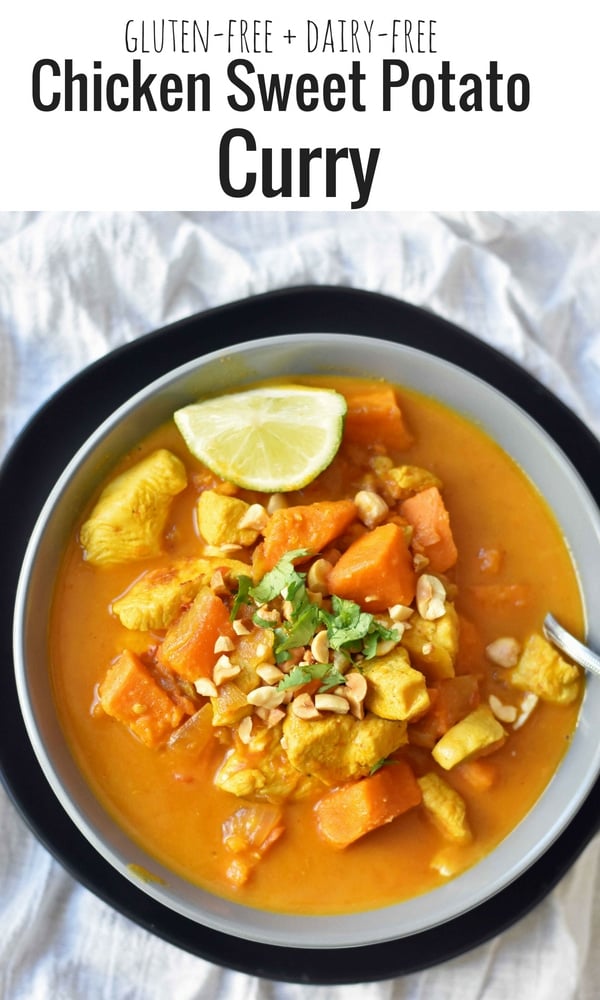 I can't wait to hear how your family loves this healthy dish so reach out and let me know. I always love to hear from you!
Happy Cooking!