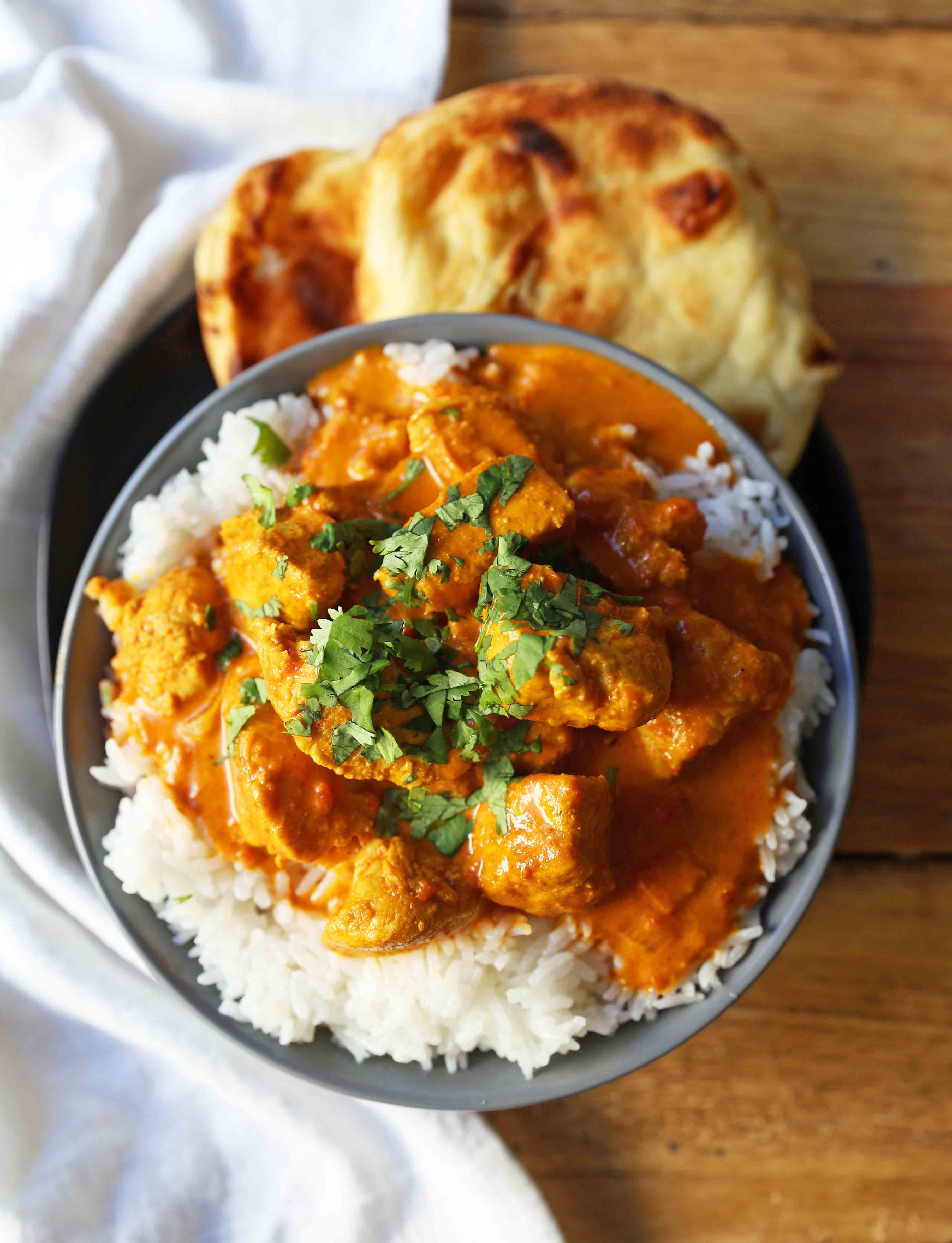 Chicken Tikka Masala
A popular Indian dish with a spiced tomato cream based sauce with tender chicken and spices.
Oh Indian food, how I love you.
Indian food is known for its incredible flavor, due to a myriad of spices. This Chicken Tikka Masala is made with tender chicken in a rich, creamy tomato cream based sauce with Indian spices.  It is a big bowl of comfort food!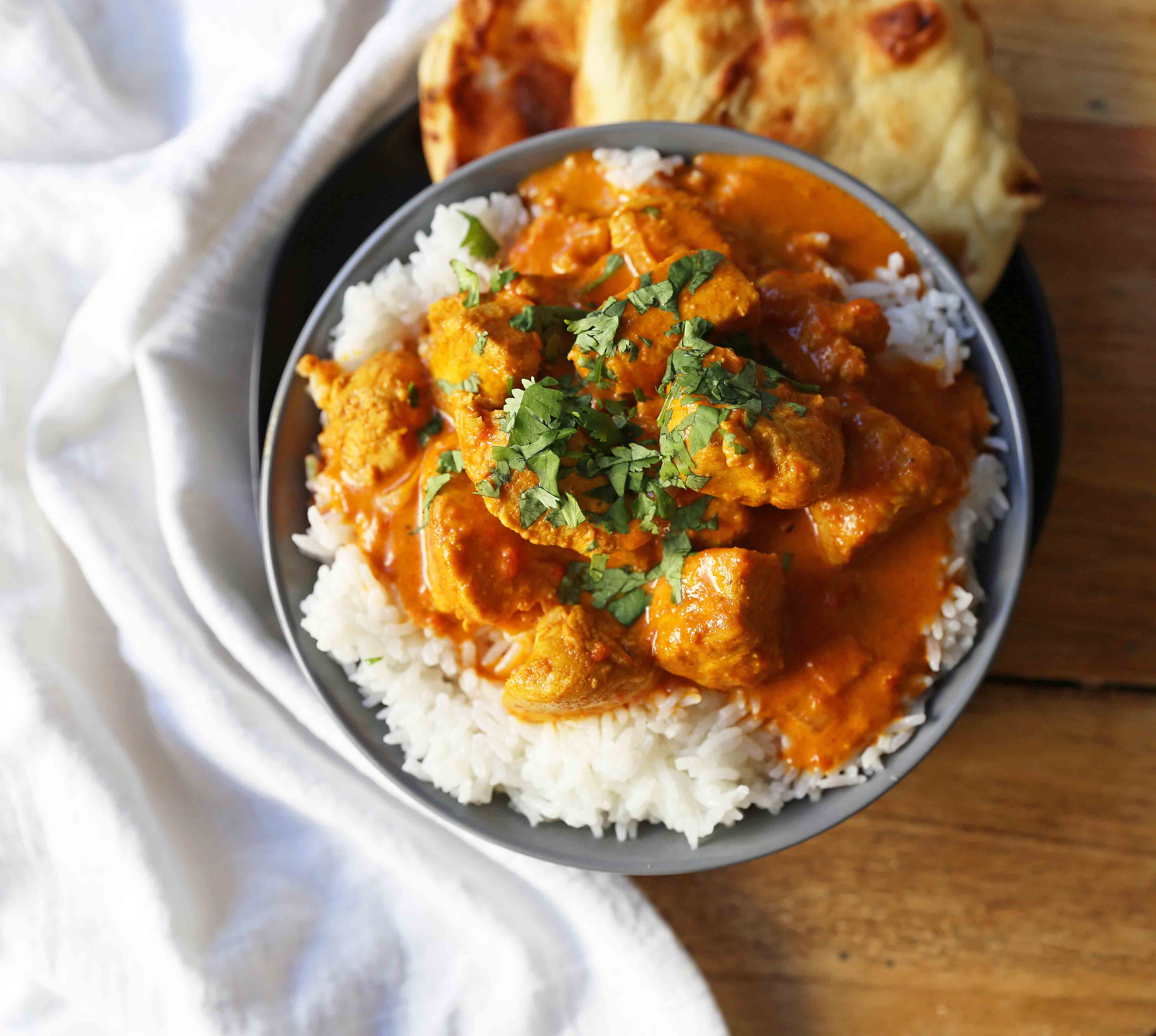 A few weeks ago, we took my oldest daughter to college. *Cue the tears.* People warned us that raising our little kids would go by in the blink of an eye and it is SO TRUE! Our last meal together before we left her at college was at a popular Indian restaurant. I am sure that I was doing a good amount of emotional eating and comfort food was just what I needed.
I came home after eating that crave-worthy meal and had to make my own homemade Chicken Tikka Masala. It was just like I had in the authentic Indian restaurant and I have been eating it on repeat.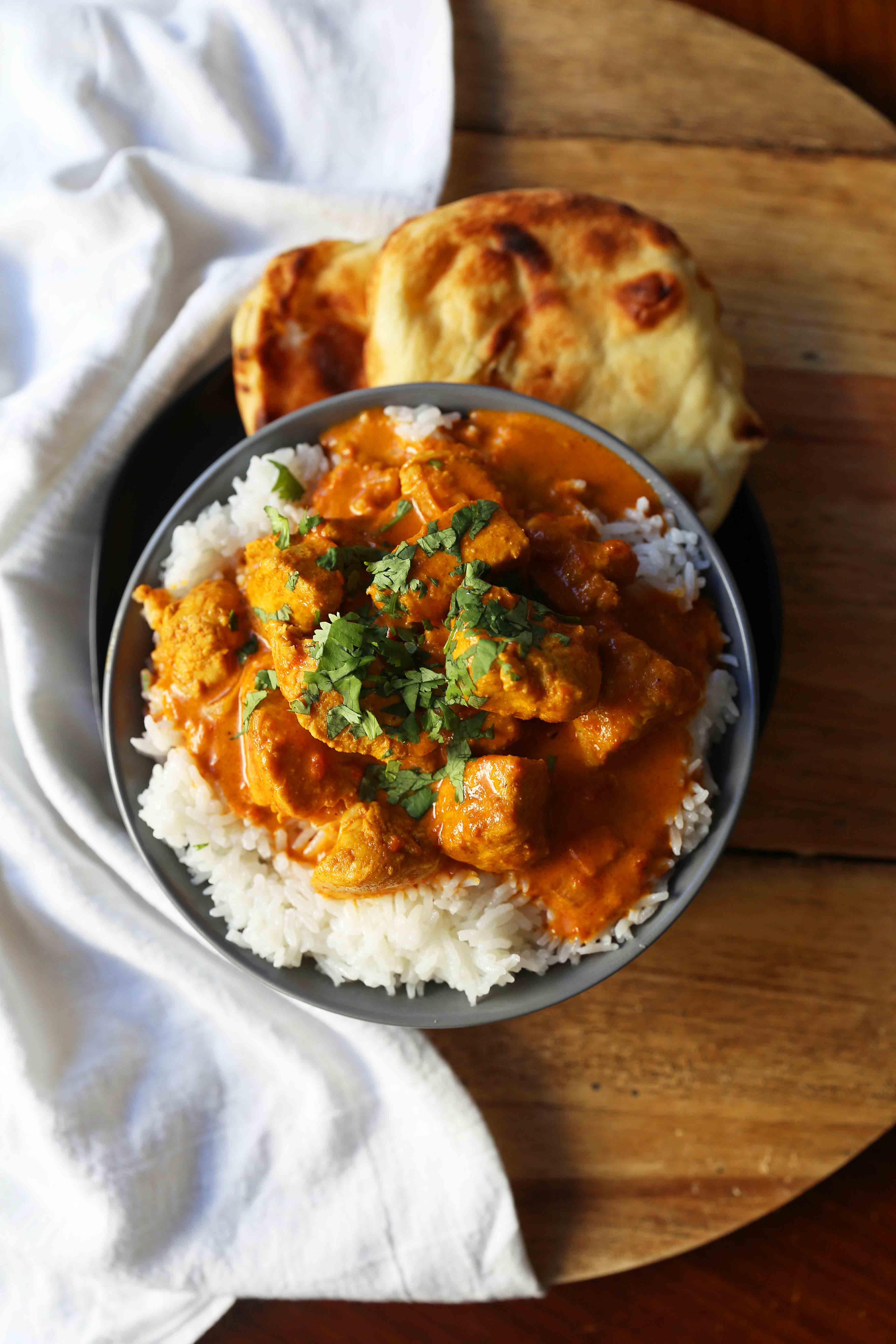 What is in Chicken Tikka Masala?
It starts off with chicken breast. The chicken breast is cut into bite-size pieces and marinated in full-fat Greek yogurt and Indian spices. This is what makes it so moist and tender.
The Tikka Masala sauce is made with a spice called Garam Masala. It is a complex spice made with a combination of popular Indian spices. It can be found in the spice aisle of your local grocery store. I also like to buy it in the bulk area since I can buy just what I need instead of a big jar.
This sauce also has ginger, garlic, coriander, cumin, paprika, onion, serrano pepper, butter, brown sugar, salt, crushed tomatoes, and heavy cream. It is packed with so much flavor!
Can Chicken Tikka Masala be made in a Slow-Cooker?
YES! When I was recipe testing, I decided to try making it in the slow cooker and it came out perfect.  Since you aren't sauteeing the chicken in the oil, it can be omitted. You literally dump in all of the ingredients into the slow cooker, set it for 6-7 hours on low, and forget it. It is so easy!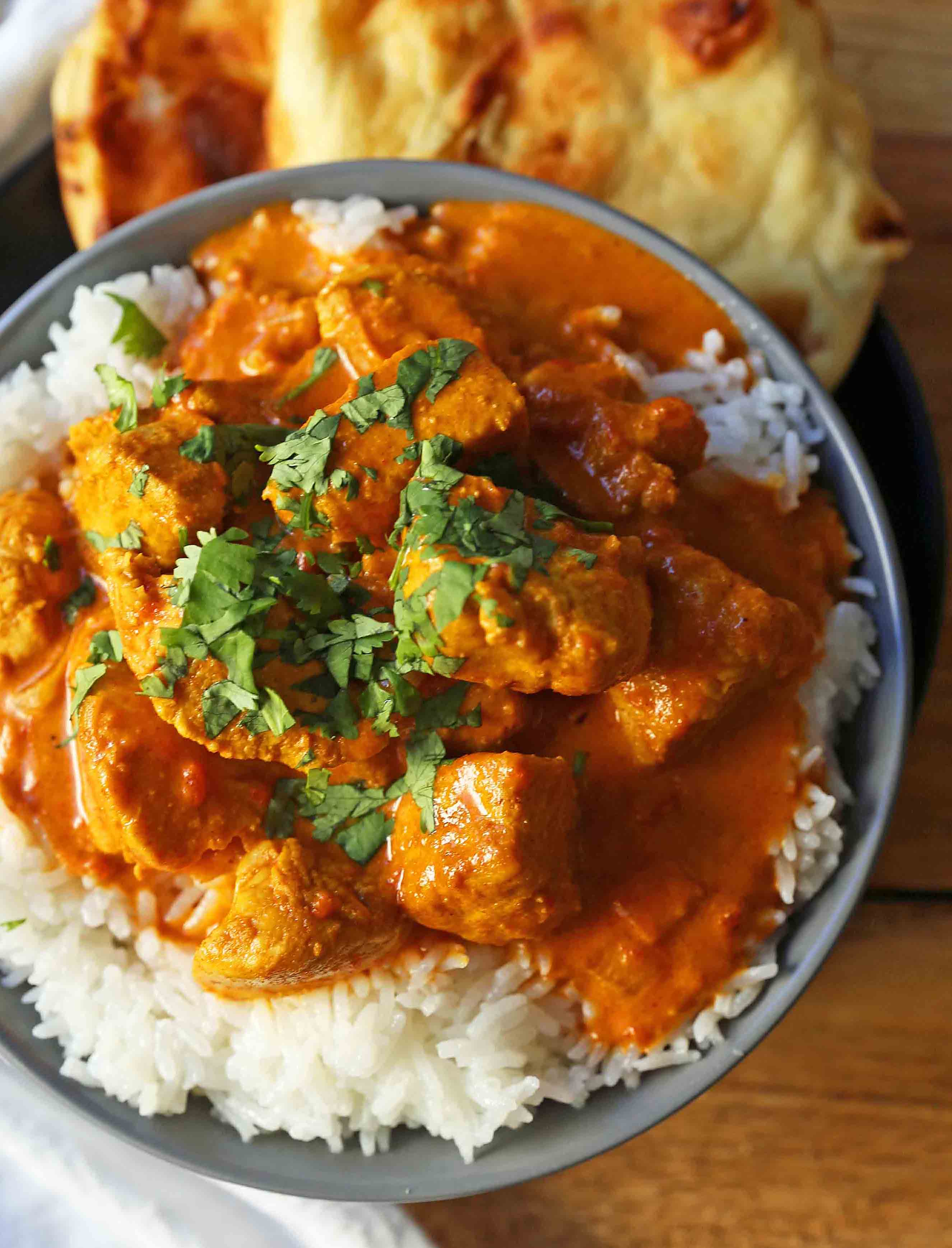 How to make Chicken Tikka Masala:
 The key is to marinate the chicken in whole milk Greek yogurt and spices. This is what makes the chicken so tender.  Let it marinate at least one hour before cooking but overnight is ideal.
Saute the Indian chicken in oil over medium-high heat until chicken becomes a golden color about 4 minutes per side.
The Tikka Masala sauce is made with butter, onion, Indian spices, crushed tomatoes, brown sugar, and heavy cream.  After the sauce begins to simmer, add the chicken to fully cook through.
If you want some extra spice, add an extra serrano pepper or red chili flakes to the sauce.
This recipe can also be made in a slow-cooker. Add all ingredients and cook on low for 6-7 hours or until chicken is tender.
Pin on PINTEREST: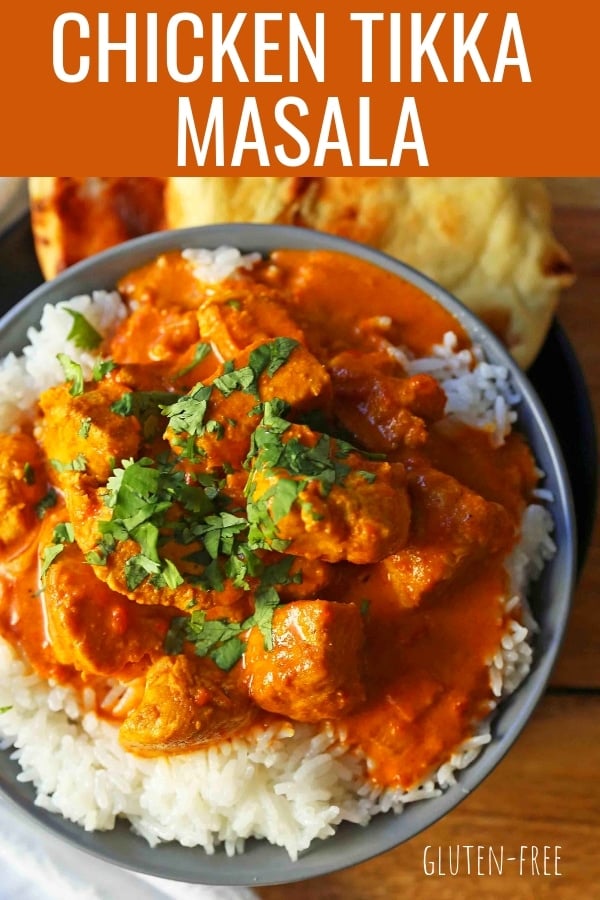 I love to hear from you! If you make this recipe, please be sure to leave a comment and give this recipe a rating. If you make any of my recipes, tag me on Instagram @modern_honey so I can see your creations. Also, be sure to tag your photo using the hashtag #modernhoney. It's one of my favorite things seeing you make these recipes in your own kitchen. Thank you for following along! I truly do have the greatest readers. FOLLOW ME ON:   INSTAGRAM --- FACEBOOK --- PINTEREST
Thanks for stopping by!