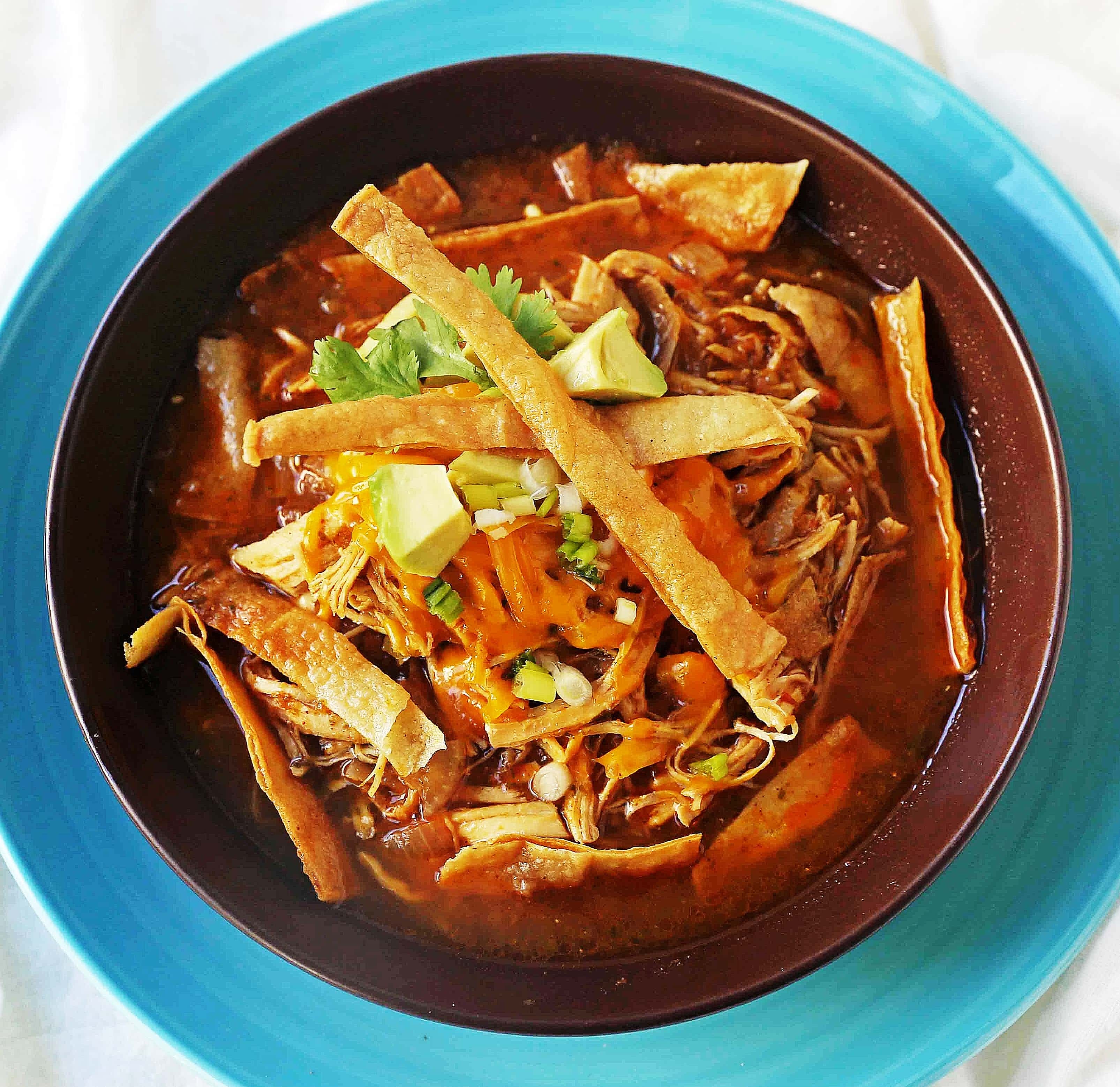 Homemade Chicken Tortilla Soup
Tender chicken in a spicy tomato broth-based soup topped with homemade tortilla strips, fresh avocado, and cilantro. This soup is always a hit!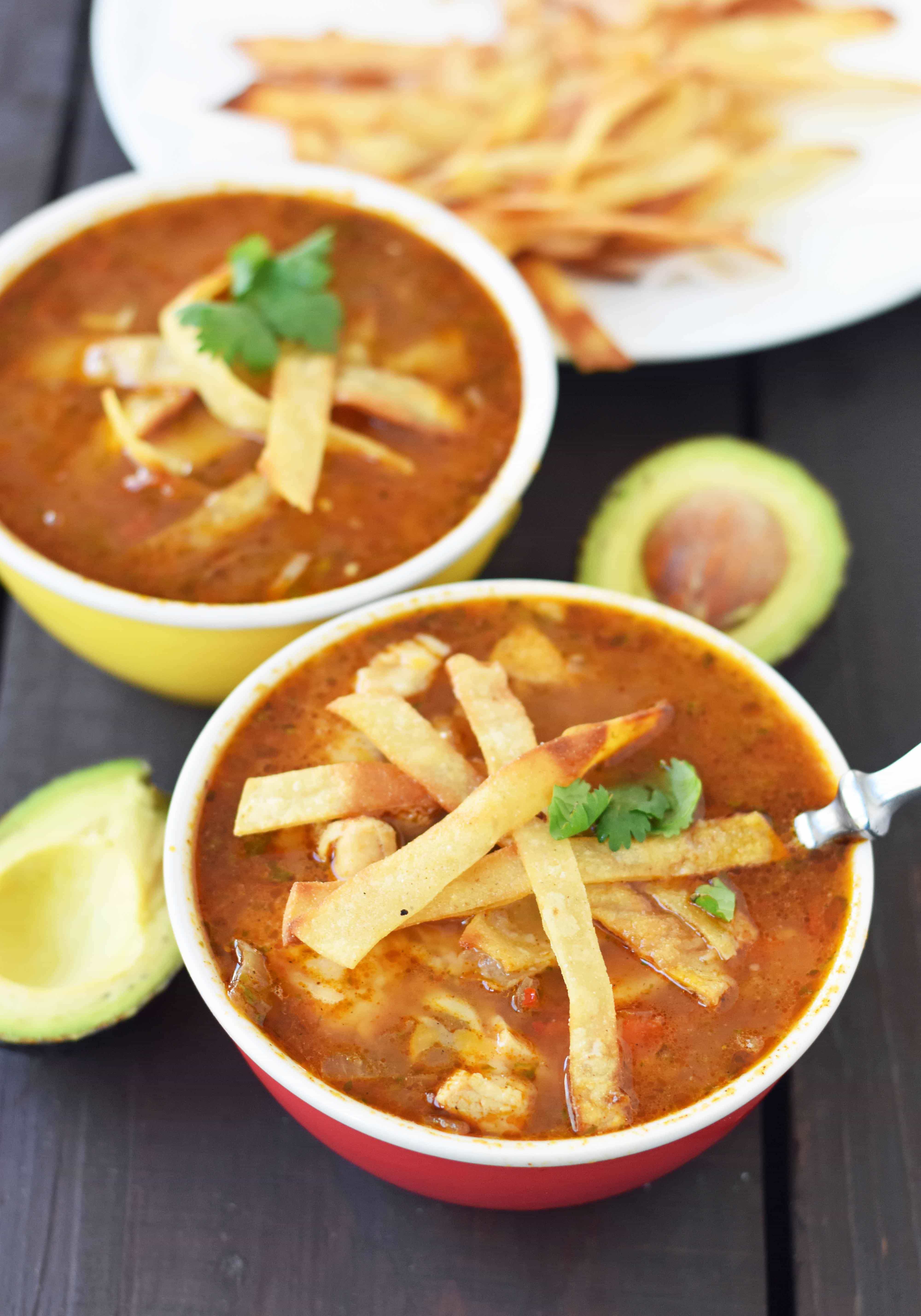 How to make the BEST EVER Chicken Tortilla Soup with homemade tortilla strips. This is perfect for those chilly Fall and Winter nights.  It is hearty, filling, and healthy. This recipe will become a mainstay in your home!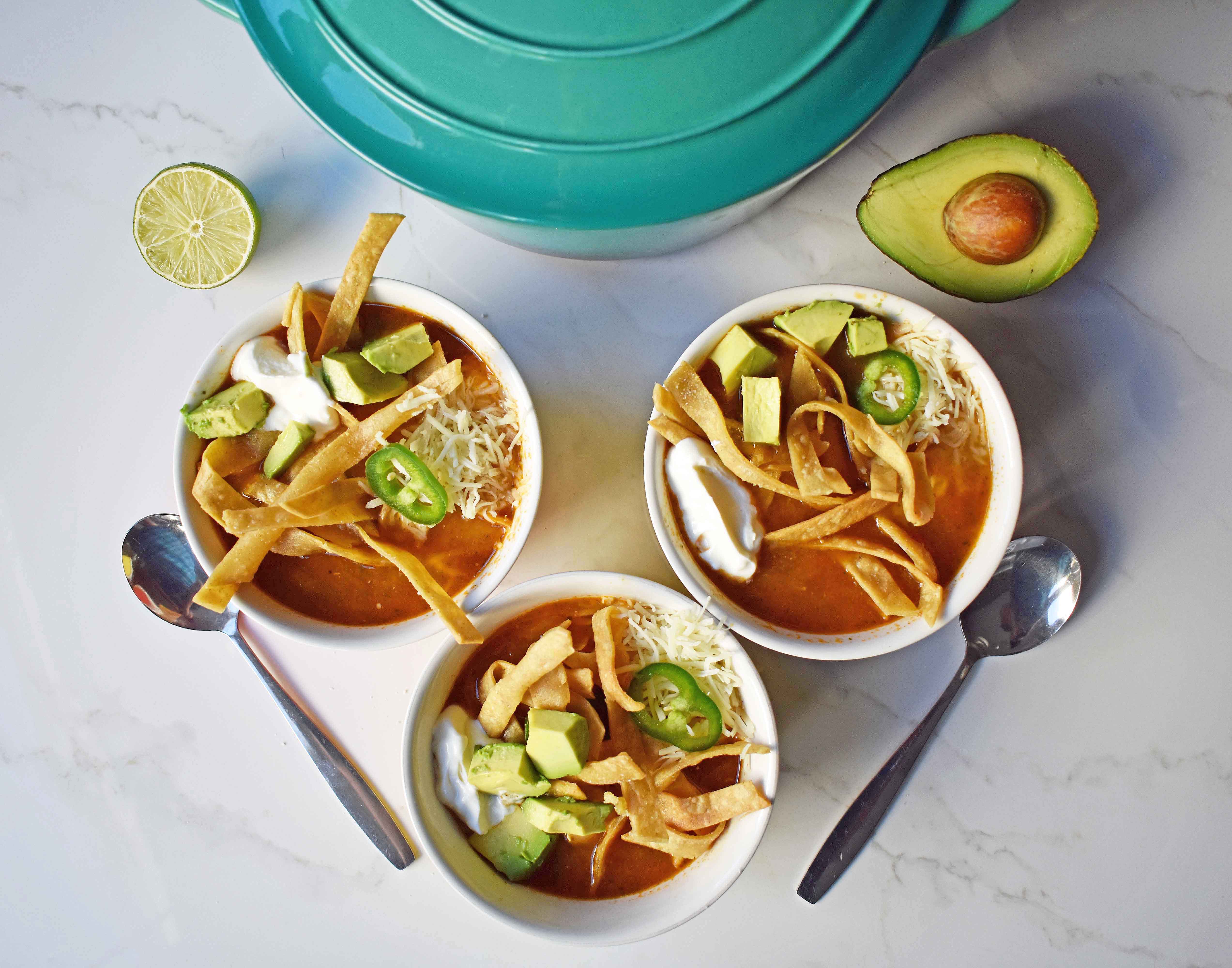 Chicken Tortilla Soup is serious business.
My kids have been eating it for weeks as I have tested out dozens of variations in search of the PERFECT Chicken Tortilla Soup.
I am happy to report we have a winner!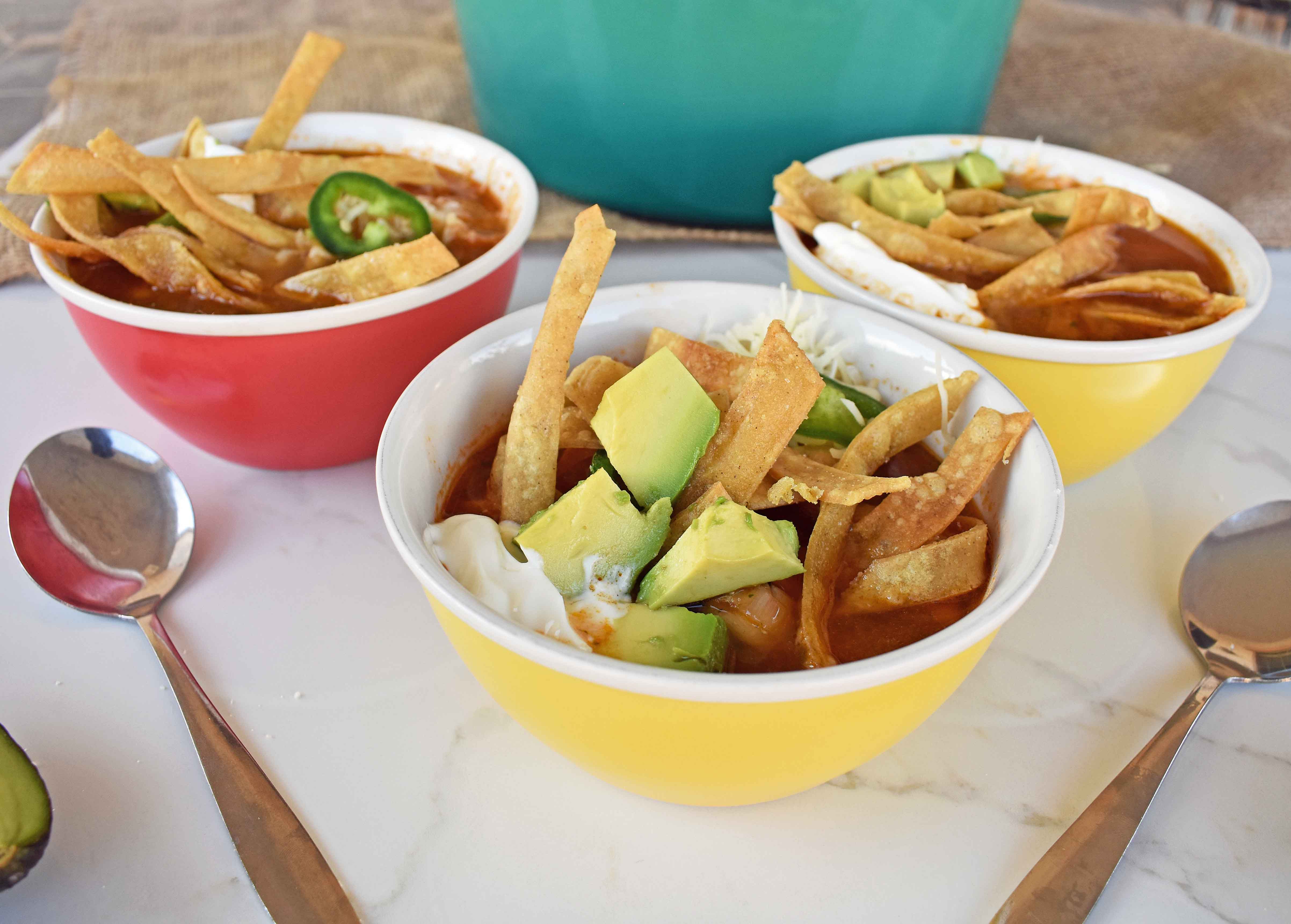 As a Mom, who knows that my kids are going to inhale more candy in one Halloween night than they have eaten all year, I make them eat the biggest bowl of soup before they go out Trick or Treating. In our home, we always serve a big pot of homemade chicken soup (classic chicken soup recipe HERE: Mama's Best Chicken Soup), a big bowl of hearty chili (our favorite recipe HERE: BEST Chili Recipe), or this Chicken Tortilla Soup.  I try to fit their bellies with protein so quite possibly they won't devour as much candy.
*Wishful thinking.*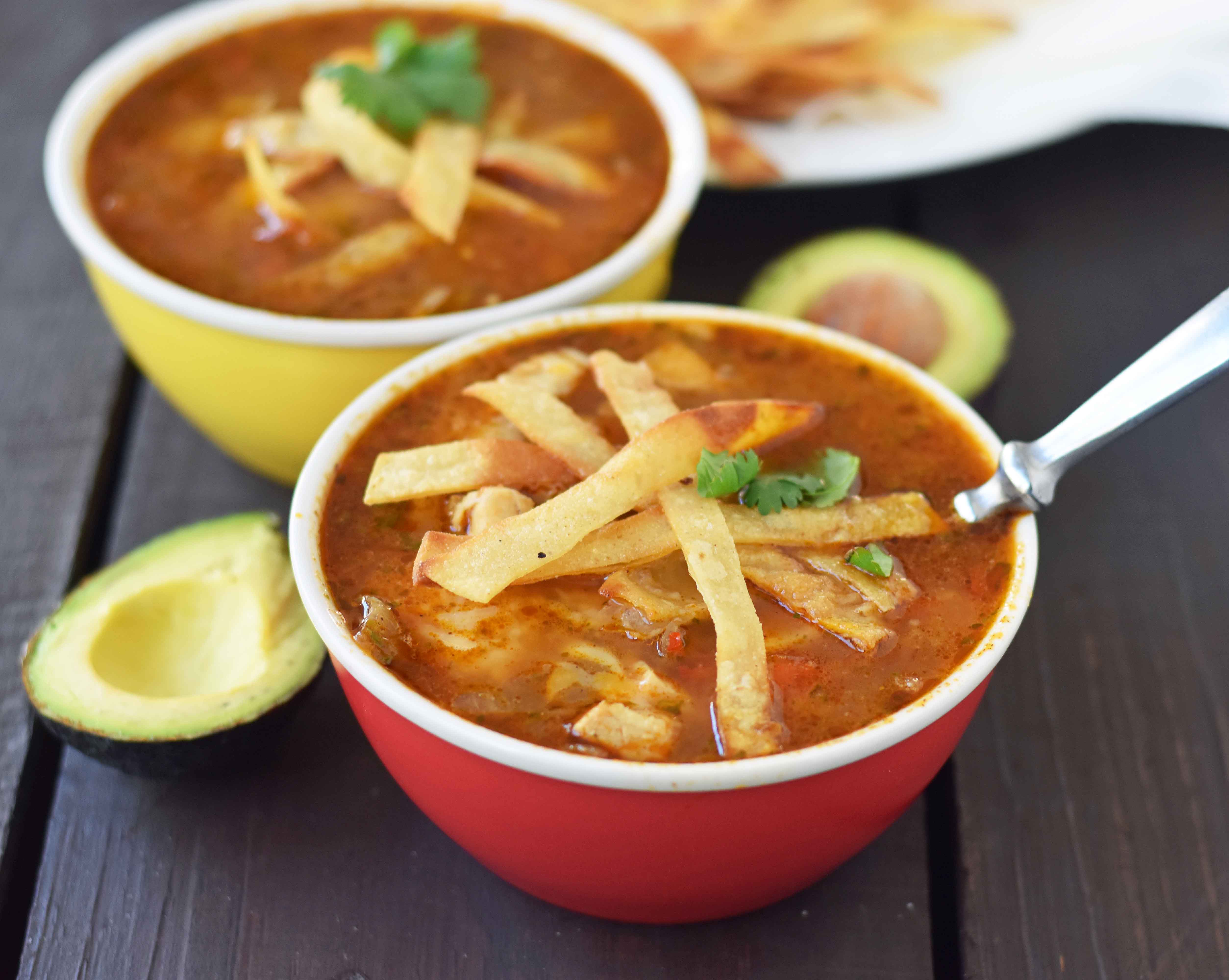 Here's the thing. Before my little blog here, I rarely wrote down my recipes. I would just throw in a bunch of ingredients and spices and call it good. Since Modern Honey, I am a changed woman. For the past few weeks, I have been playing around trying to create the perfect chicken tortilla soup recipe.
I am a ridiculous perfectionist in the kitchen! I keep going until I feel I nailed the recipe. Then I get a lot of taste testers to give me their HONEST feedback. They all gave this a solid 10. Success!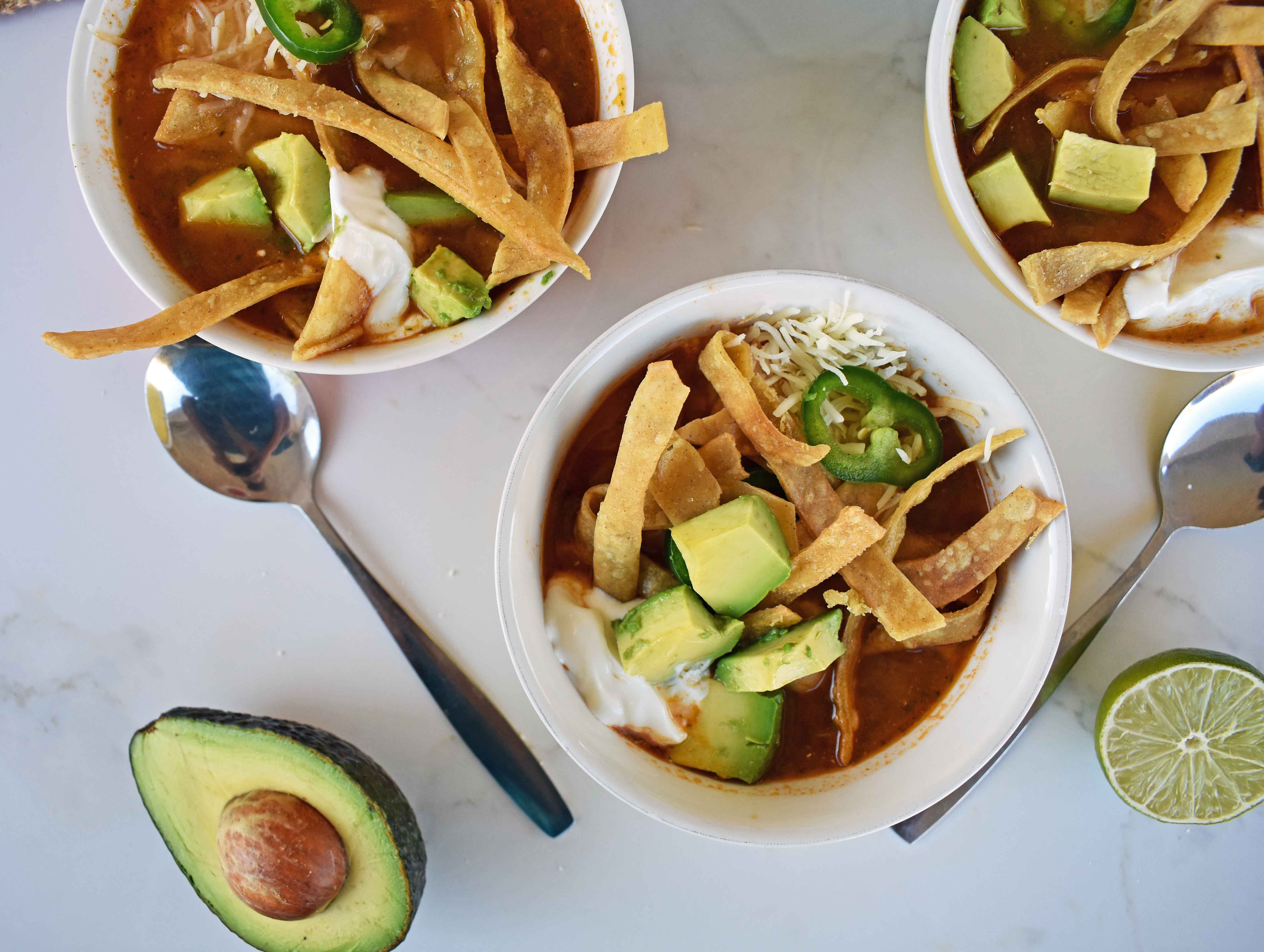 How to make perfect Chicken Tortilla Soup:
A. Tender Chicken. Instead of poaching chicken in water, which can be hit and miss as to whether or not it will come out tough, we saute it with the onions and garlic. It comes out tender every single time. Plus it alleviates a step in the process which is always a win-win!
B. Flavorful Broth.  This isn't some one-note broth. It's seasoned with onions, garlic, jalapeno, chili powder, cumin, green chilies, tomatoes, and cilantro. I think you get the point. It has a serious depth of flavor.
C. Homemade Tortilla Strips. Fry those babies up! Man alive, they are the difference makers in this soup because who doesn't love crispy fried goodness in your tortilla soup? Click HERE for a perfect strainer for fried foods. I have an option for those who steer away from fried foods. You can bake the corn tortillas instead of frying them.  Yes! Place the strips on a sheet pan and drizzle with a small amount of canola oil and salt.  Bake at 375 degrees for 5-10 minutes or until crispy.
D. Toppings. Get that avocado in the bowl. Throw in that cheese! Sour cream? Heck yes! Don't underestimate the power of garnish.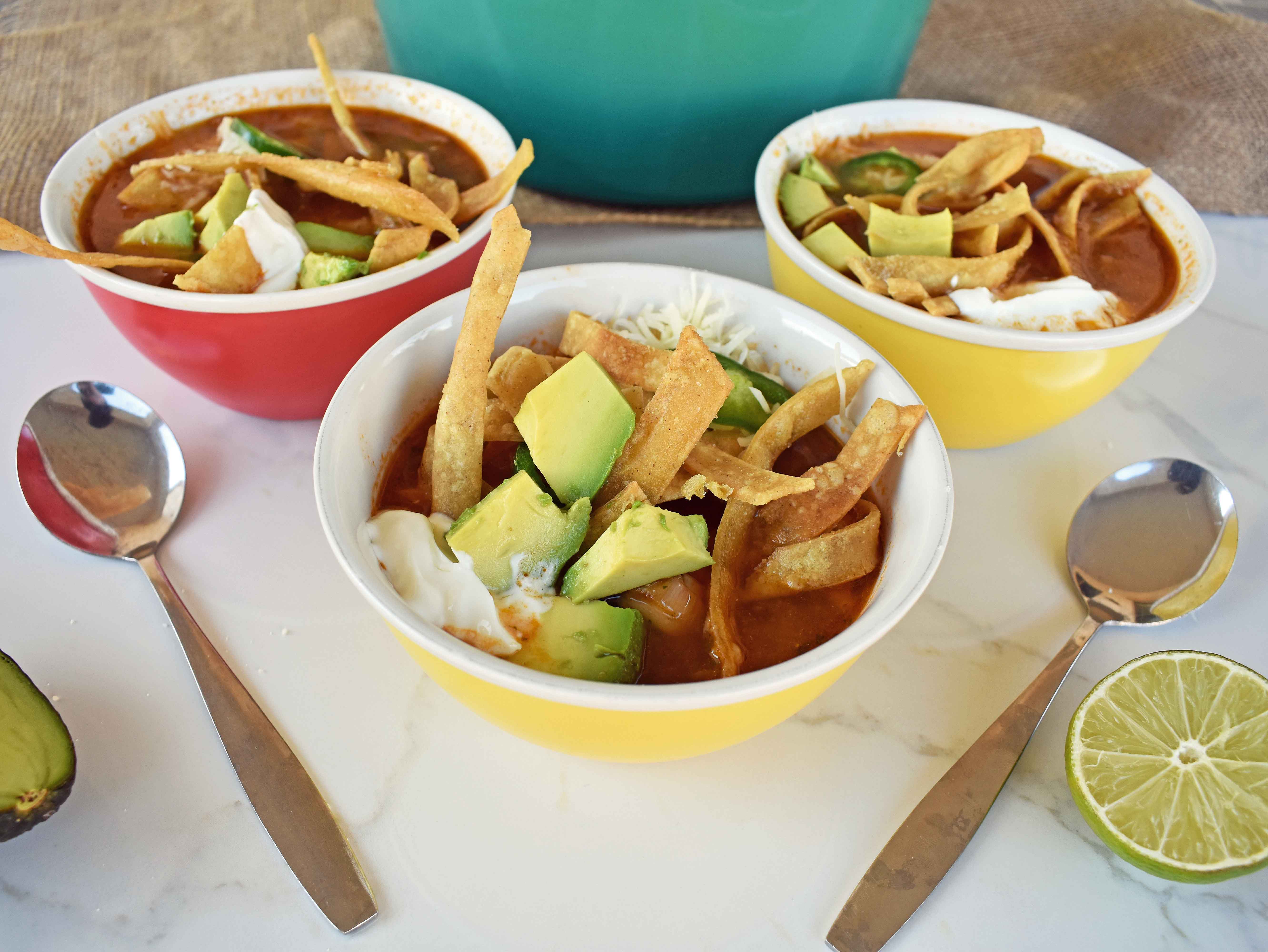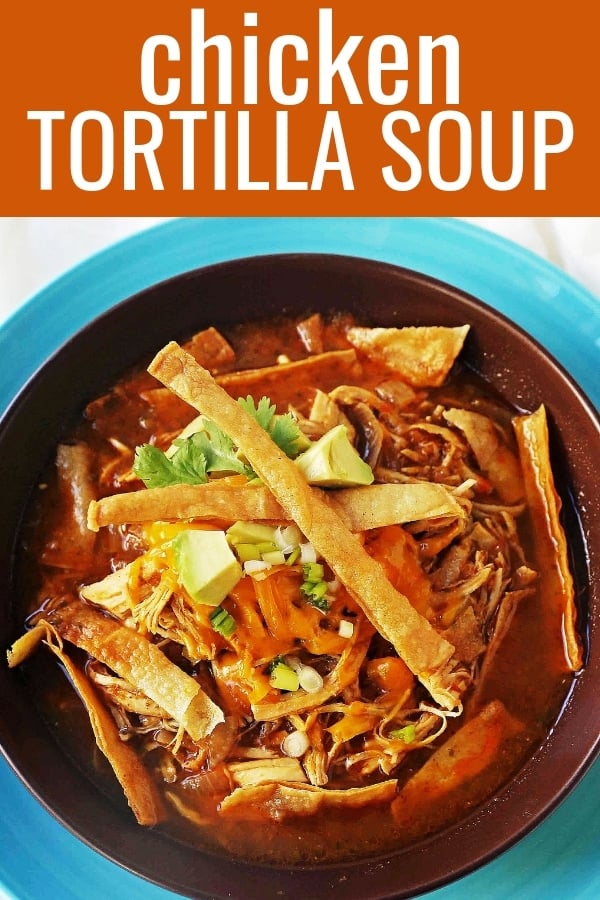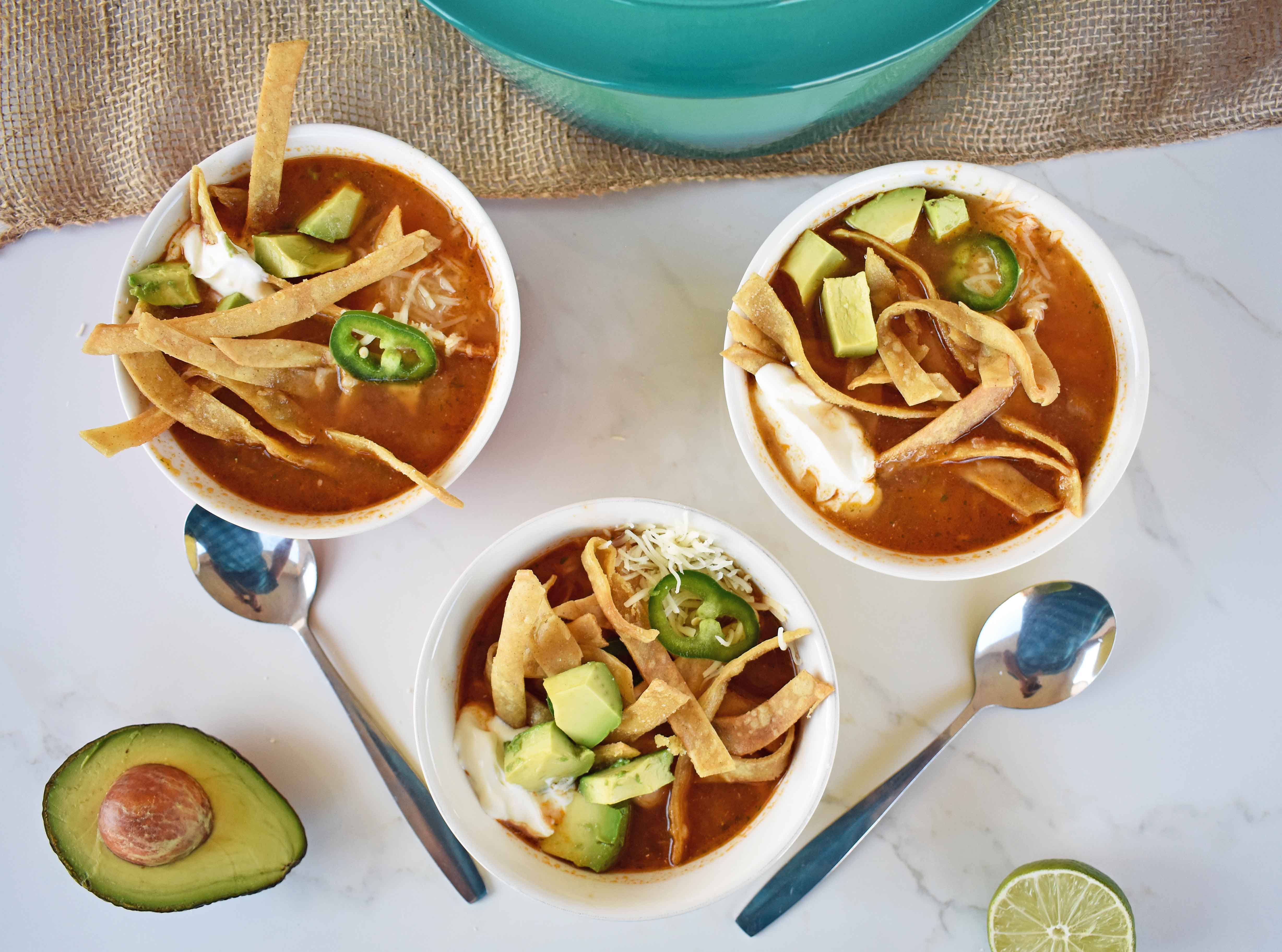 One more week until Halloween, so let the festivities begin! It always starts with soup in our fam. What is your favorite Halloween tradition? Have a fabulous Monday, my friends!
Happy Cooking! xo