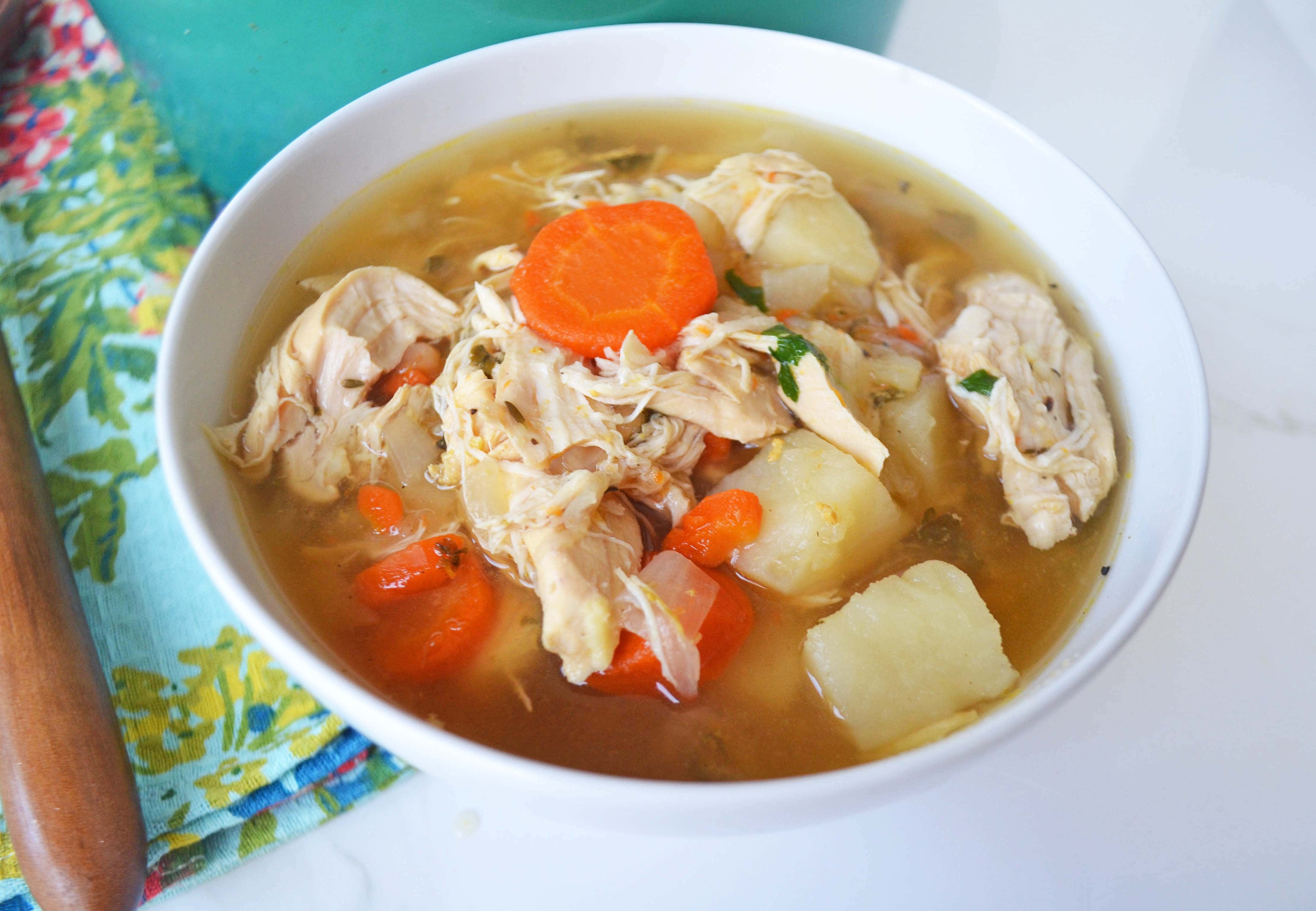 There's nothing better on a cold winter's day or when you are sick than a big bowl of homemade chicken soup. My Mom was the "Soup Master" and whenever someone in the family got sick or it was just a cold rainy day, she would whip up a big pot of delicious chicken soup. It rarely had noodles, but was full of tender chicken, healthy vegetables and nourishing broth that felt so good going down. She used the basics - lean protein, vegetables, and broth, so it is was both gluten and dairy free and oh so good for you!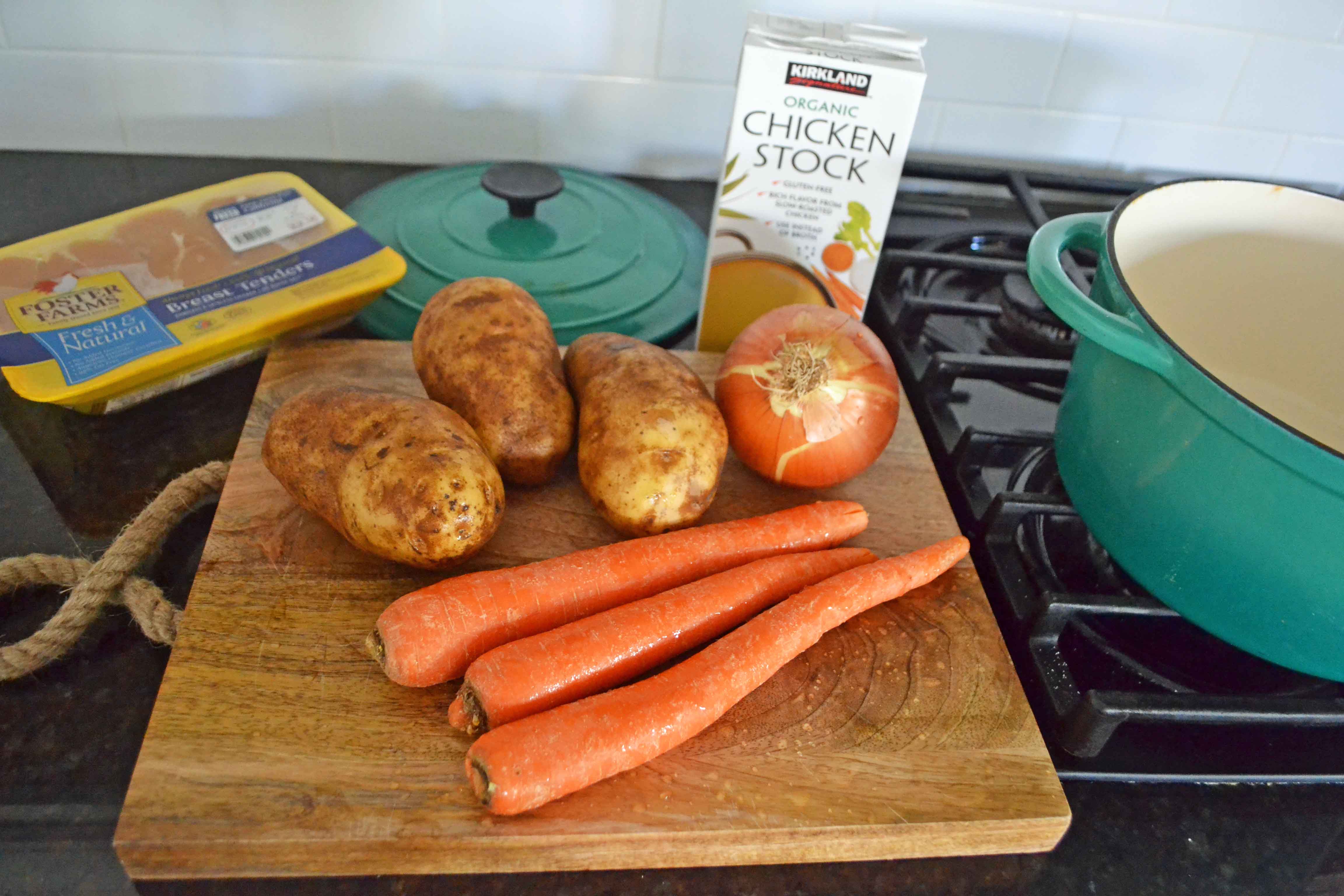 My son called me from school last week, coughing up a storm and sounding downright terrible. He had obviously come down with a bad cold and his first request as soon as he got home was a big bowl of Mama's Best Chicken Soup. This soup is not only ridiculously good but is guaranteed to cure what ails you. It's hearty and full of Vitamin C, and after downing many bowls of this soup, I'm happy to report, my son was back to school in no time at all.
Chicken tenders are the perfect choice when making this soup. They are smaller in size than a chicken breast, so will cook faster and be more tender....because there's nothing worse than tough chicken! Cooking it low and slow helps produced tender morsels of chicken.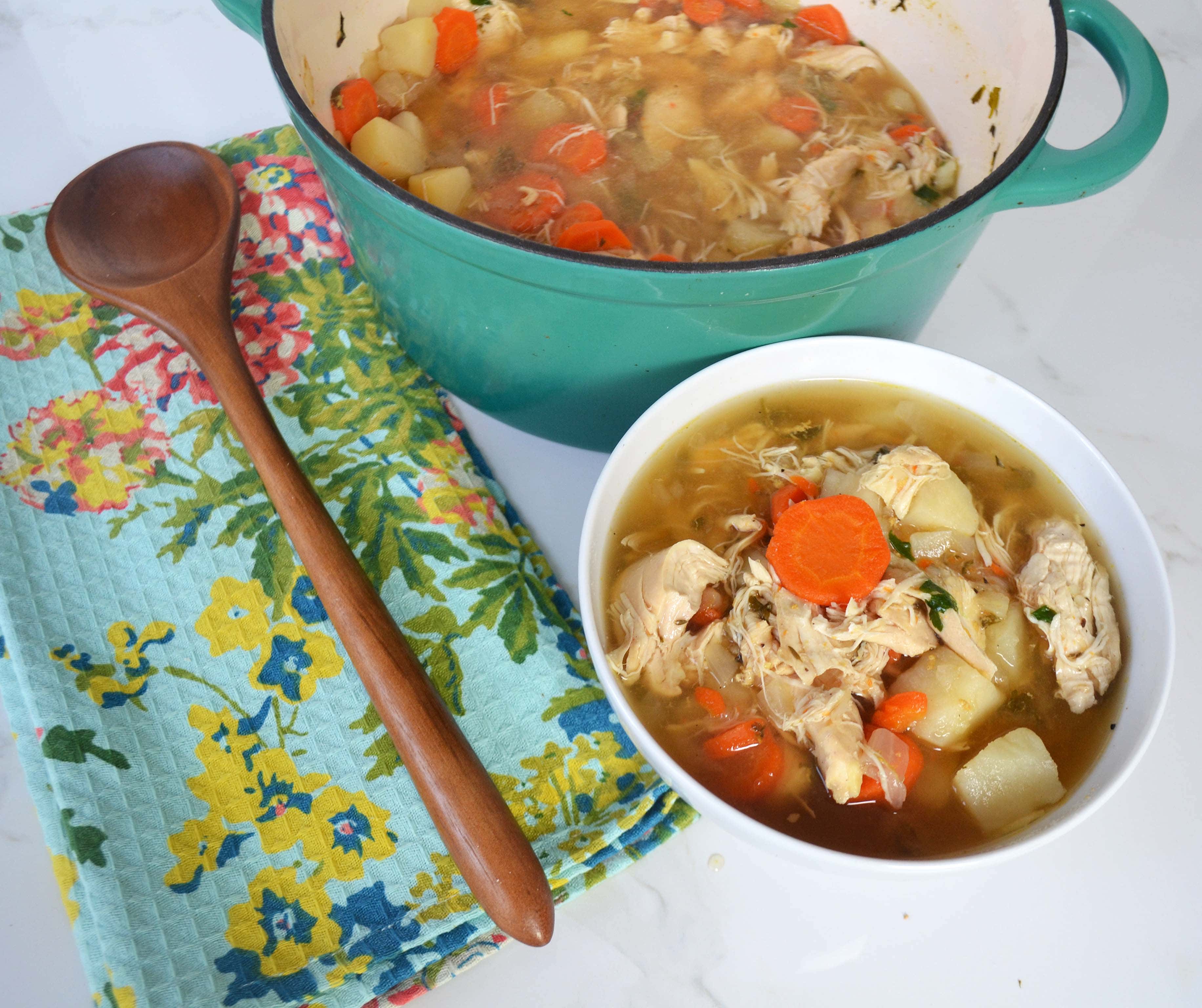 Using fresh herbs not only gives this soup good flavor, but adds a large list of health benefits. If my kids are sick, I will add fresh garlic and saute it with the onions, as garlic also helps boost their immune systems.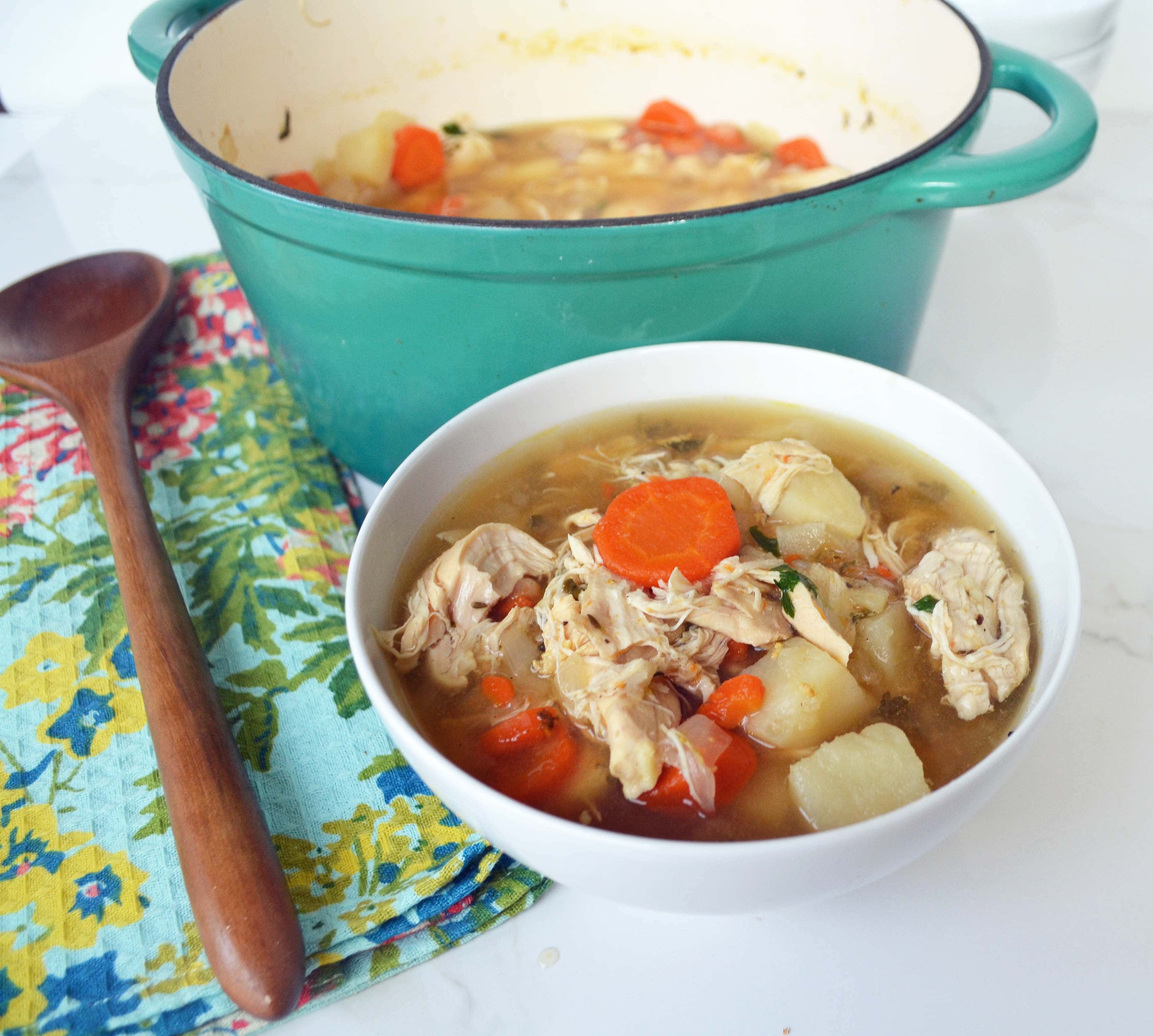 Grab a warm blanket, a big bowl of this nourishing soup, and serve it with my quick and easy Homemade Bakery French Bread https://www.modernhoney.com/homemade-bakery-french-bread/. Your kids will declare you the best Mom in the entire world, no doubt!
Happy Cooking!