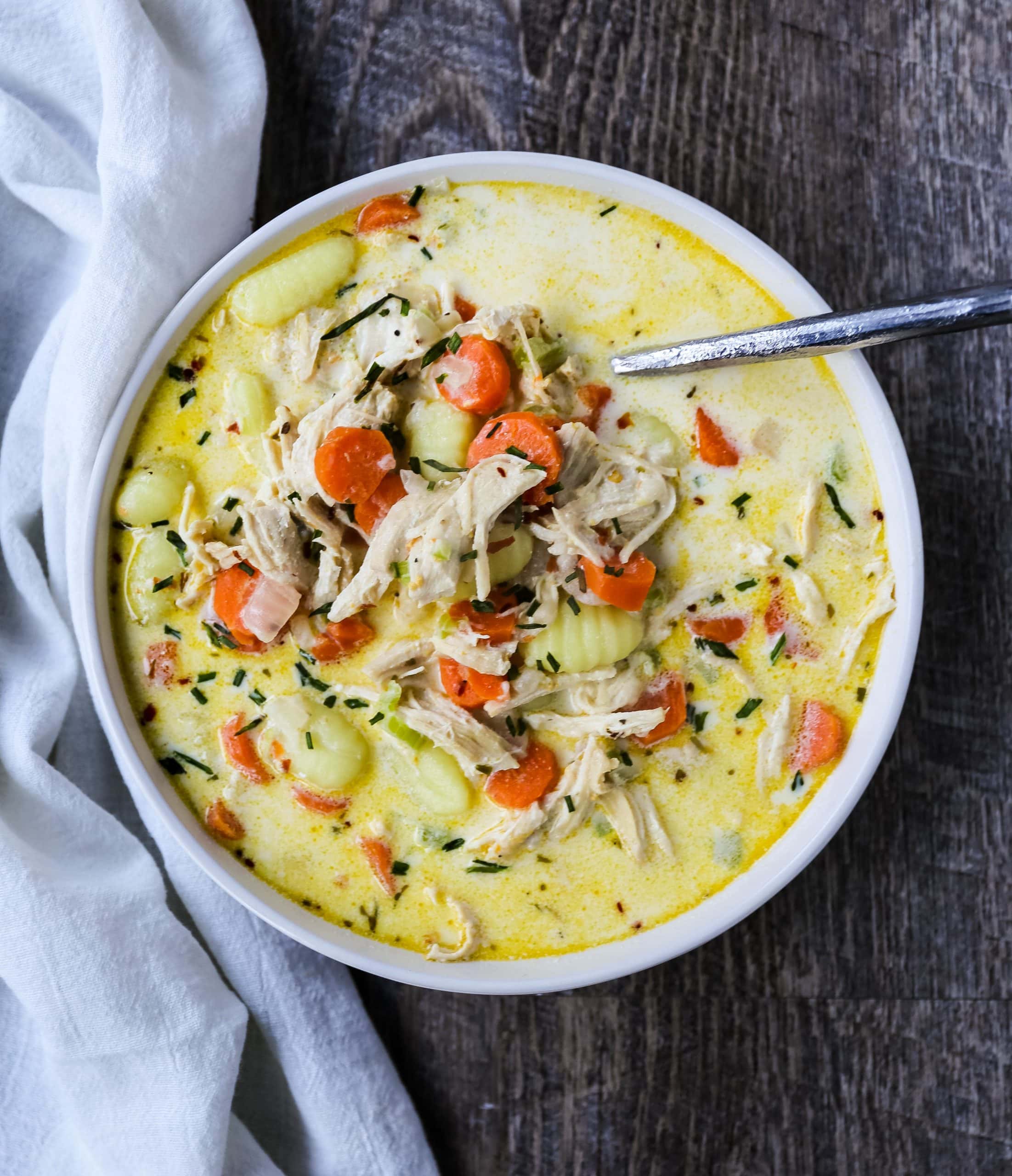 Creamy Gnocchi Chicken Soup
Creamy chicken and vegetable soup with soft gnocchi pasta in a parmesan cheese creamy both. A warm, comforting bowl of comfort food!
It is that time of year to embrace soup. When it is chilly outside, there is nothing better than a warm bowl of homemade chicken soup. My family loves creamy chicken soup and instead of using traditional egg noodles, I decided to switch it up and use gnocchi pasta. If you haven't tried gnocchi, you are missing out!
Gnocchi is a plump, pillowy soft pasta made with potatoes, flour, egg, and water. It has a mild, delicate flavor and is perfect in this creamy chicken vegetable soup. It only takes 2-3 minutes to cook so it is a quick and easy addition to this chicken soup recipe.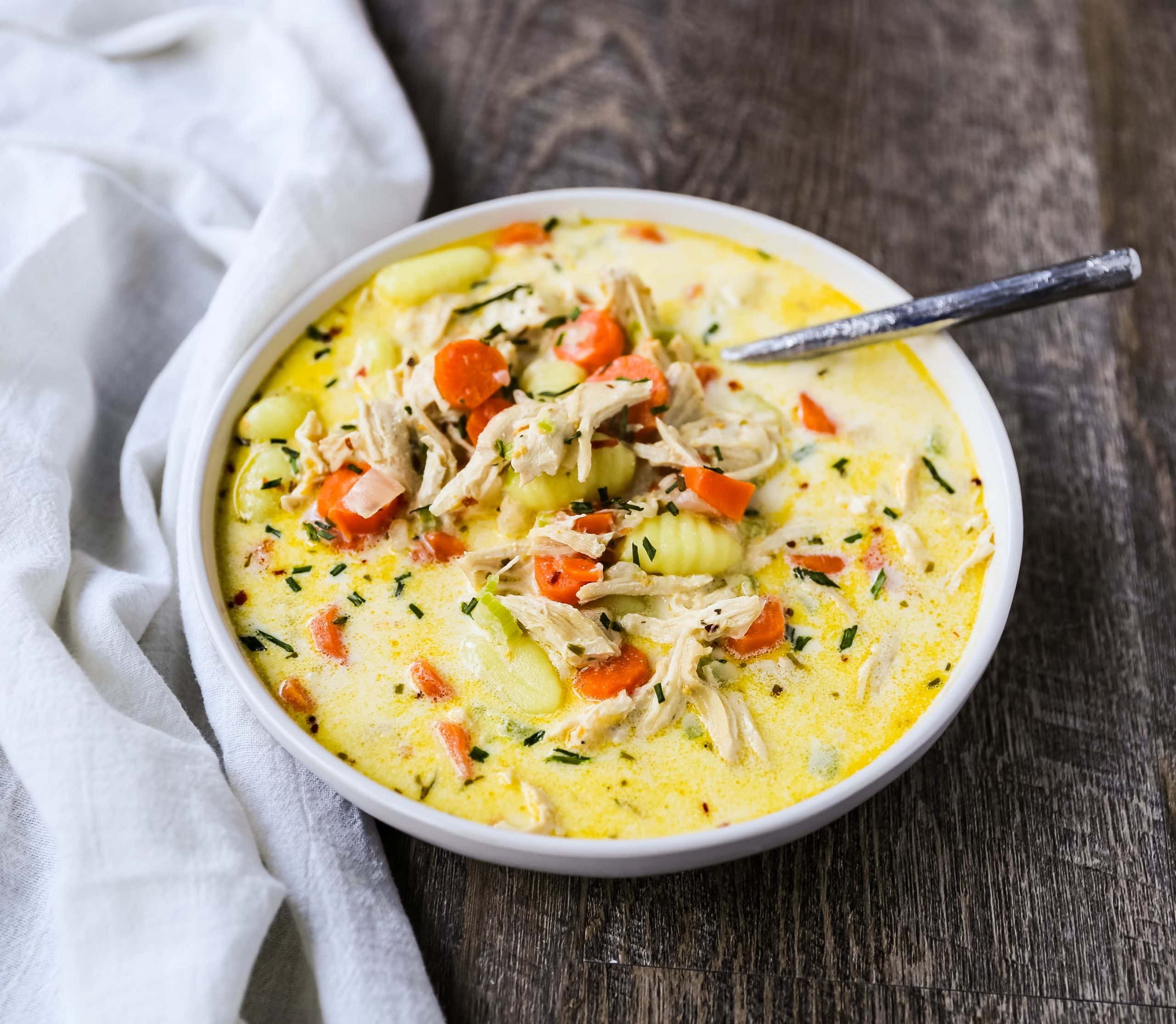 You can find gnocchi in the pasta section at your local grocery store. You can also find it in the refrigerated or freezer section. They have all types of flavors if you want to mix it up too.
This Creamy Gnocchi Chicken Soup is made with a traditional vegetable base of onions, carrots, and celery sauteed in extra-virgin oil until softened. Chicken broth and chicken are added and it is simmered until the chicken and vegetables are tender. The chicken is removed and shredded and returned back into the soup. Then you add in some cream or half-n-half, some spices, parmesan cheese, and gnocchi. It is so creamy and delicious, you are bound to come back for seconds!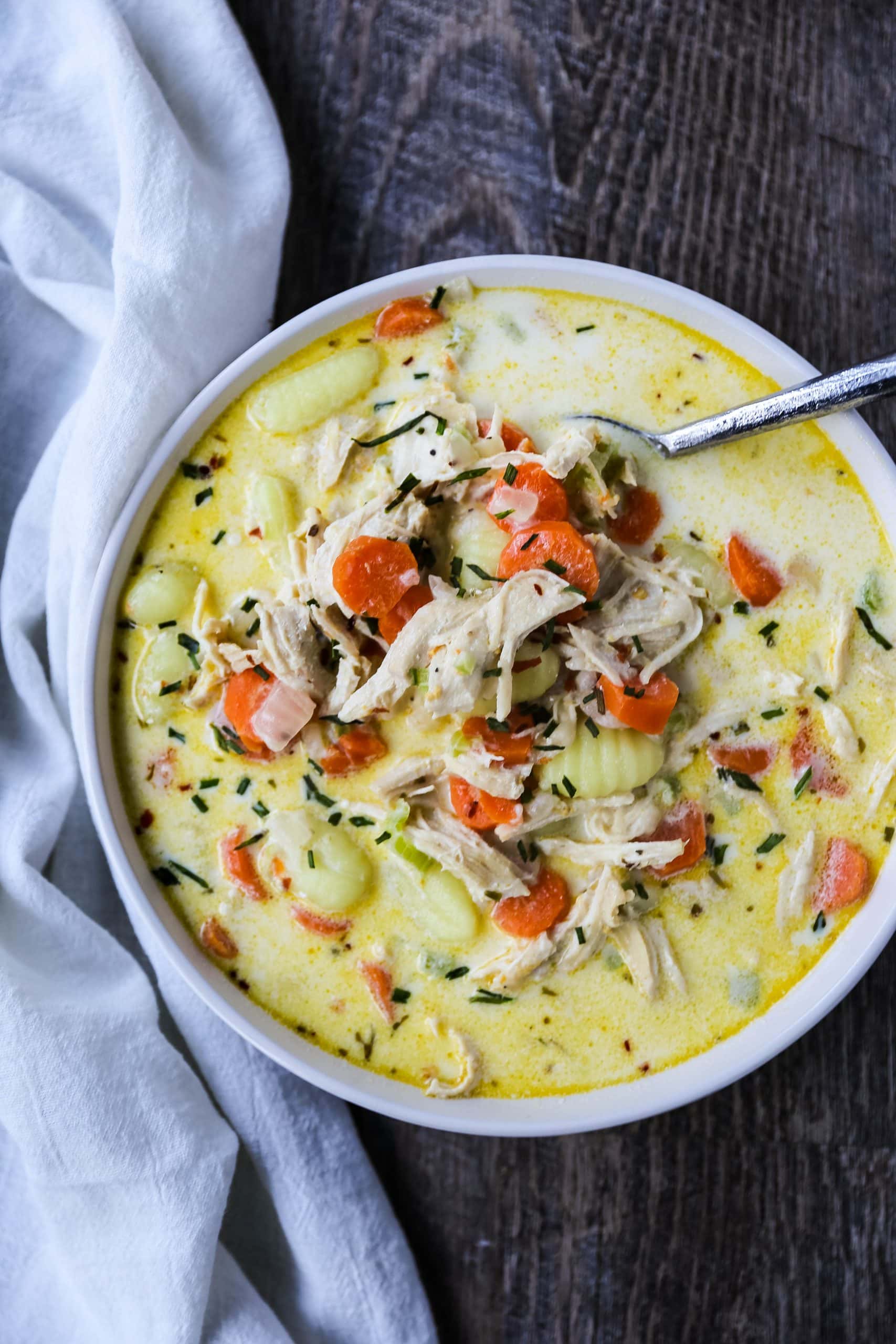 This Creamy Chicken Soup with Gnocchi pairs so well with homemade bread. If you want to make quick and easy FRENCH BREAD at home, click HERE for the recipe. If you want to make ONE HOUR WHOLE WHEAT BREAD, click HERE.
If you want a time-saver, you can always use a rotisserie chicken and add some shredded chicken into the soup at the very end. I love using rotisserie chicken because it is always tender and seasoned well. You can't beat the $4.99 rotisserie chickens from Costco!