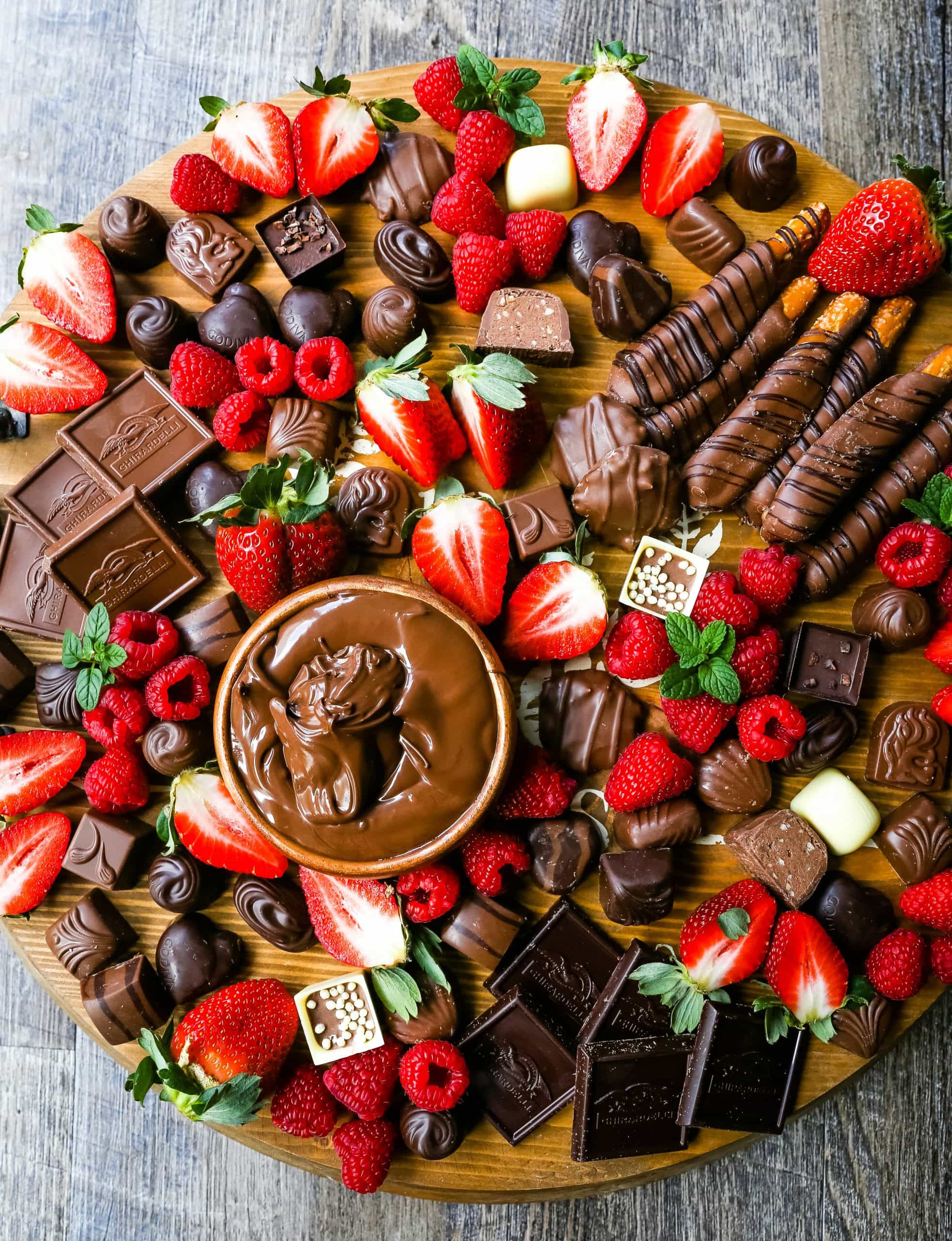 Chocolate Dessert Board
A decadent chocolate board with an assortment of chocolate truffles, milk chocolate, dark chocolate hearts, chocolate covered pretzels, Nutella, berries, and more!
I am officially obsessed with food boards. It is my favorite thing to serve at parties because it is so beautiful and always a showstopper. I have shared my Meat and Cheese Charcuterie Board and my Fruit and Cheese Platter before on Modern Honey and now it is time to turn to chocolate!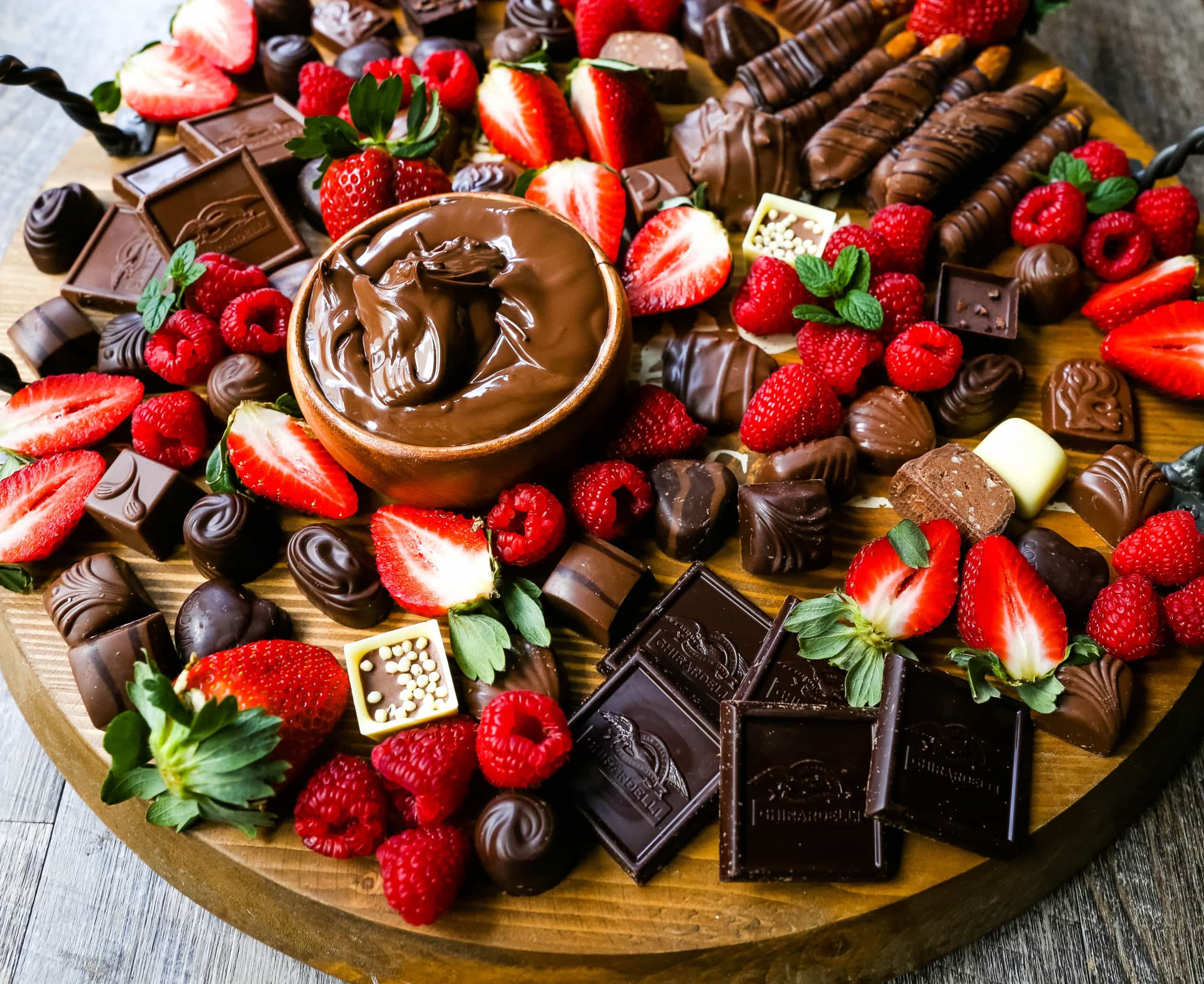 Since Valentine's Day is coming up in 13 days, I wanted to share a fun way to celebrate the day with a festive chocolate board. This is your chance to display all of your favorite kinds of chocolate in one place!
I am a diehard The Bachelor and The Bachelorette watcher. I have actually never missed an episode. Yes, I think it is over-the-top dramatics and pretty ridiculous at times but I KEEP WATCHING. I love it when I get the chance to watch it with friends and this Chocolate Dessert Board would be the perfect thing to serve on a Monday night Bachelor viewing party. Am I right? Who else watches the show?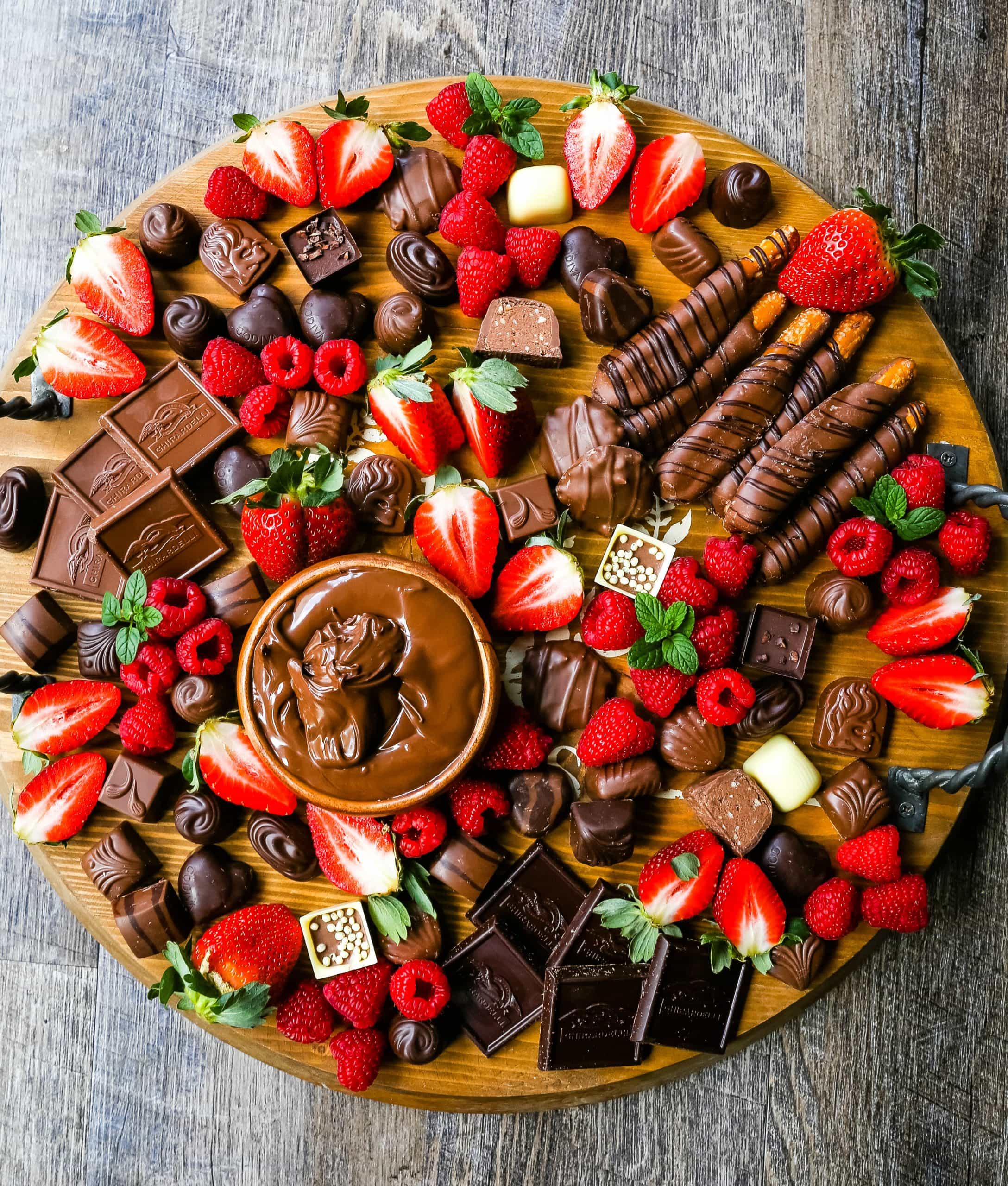 The key to making a beautiful board full of chocolates is to start off with a platter of some kind. This can be any type of platter or even a large dinner plate. My favorite trays are made of wood and I find mine at Home Goods, TJ Maxx, or Marshall's. I love collecting them!
Next is to focus on the chocolate. I love to include an assortment of milk and dark chocolates to please the masses. I picked up a variety of chocolate such as:
Godiva Chocolate Hearts
Ghirardelli Squares
Lindt Chocolates
See's Chocolate Truffles
Hershey's Pot of Gold Boxed Chocolates
Chocolate Covered Strawberries
Chocolate Covered Pretzel Rods
Chocolate Covered Caramels
Bowl of creamy Nutella
Fresh Strawberries
Fresh Raspberries
Fresh Blackberries
I believe variety is the key! Pick up all sorts of sizes and flavors of chocolates and place them all over the board. Fill in the spots with fresh strawberries and raspberries for pairing with the chocolate or dipping into the Nutella. This chocolate platter will be the biggest hit at your next party!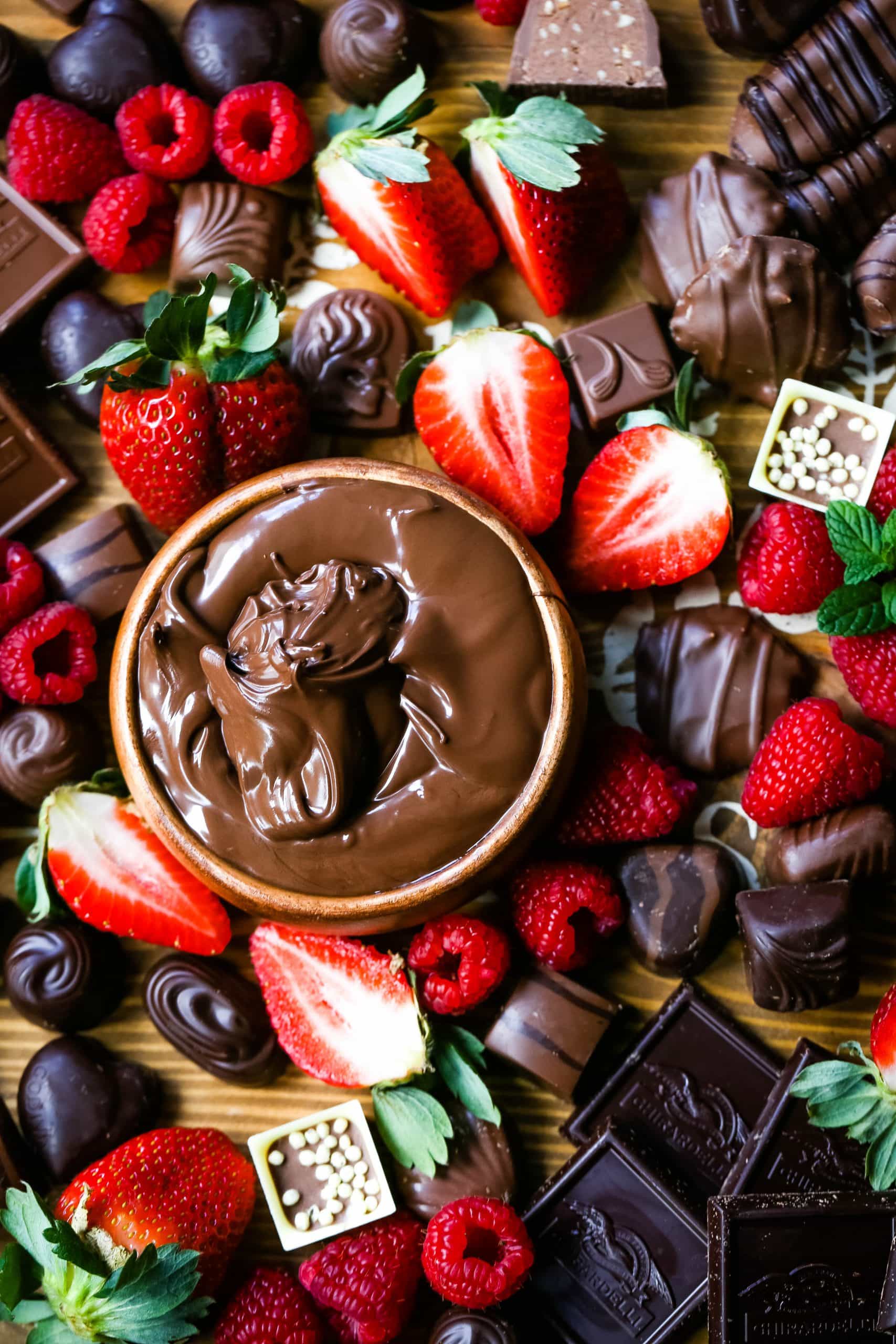 If you love FOOD BOARDS, check out these other Modern Honey posts:
FRUIT and CHEESE PLATTER
MEAT and CHEESE BOARD