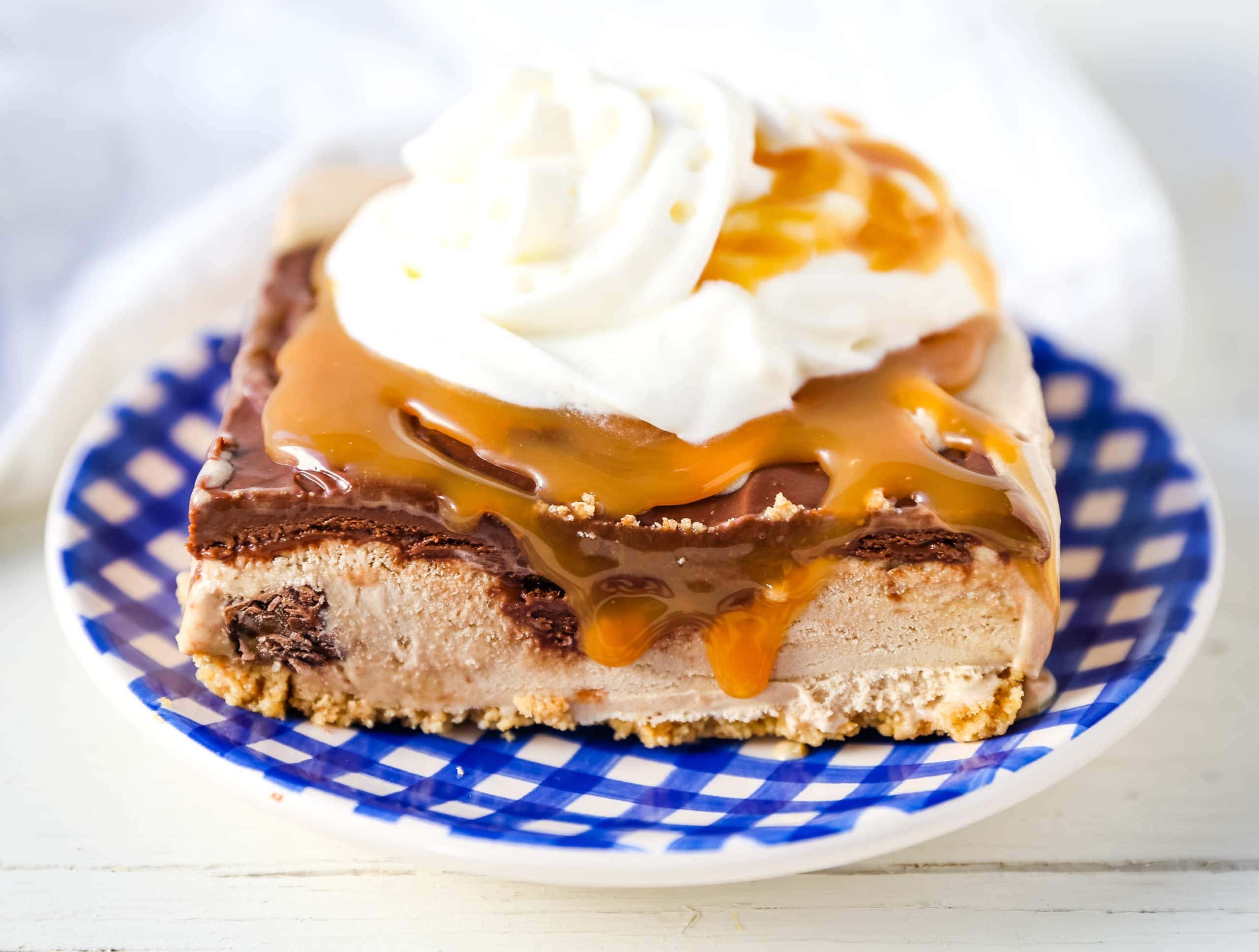 Chocolate Fudge Caramel Ice Cream Dessert
Layered ice cream dessert with a sugar cone crust, salted caramel ice cream, hot fudge topping, and freshly whipped cream. The perfect ice cream dessert!
It is officially summertime so the oven is taking a small hiatus. I am looking for desserts to cool us off and are quick and easy to throw together.
We just arrived home from Utah a few days ago, after setting up our daughter (again!) at college. I love going up to Utah for many reasons and it is always so much fun to spend time with family while we are there. My sisters-in-law are great cooks so there is always an abundance of yummy food.
My sister-in-law, Robyne, owns a wedding cake business and is a phenomenal baker. We went over for dinner and I couldn't wait to hear what we would be eating for dessert!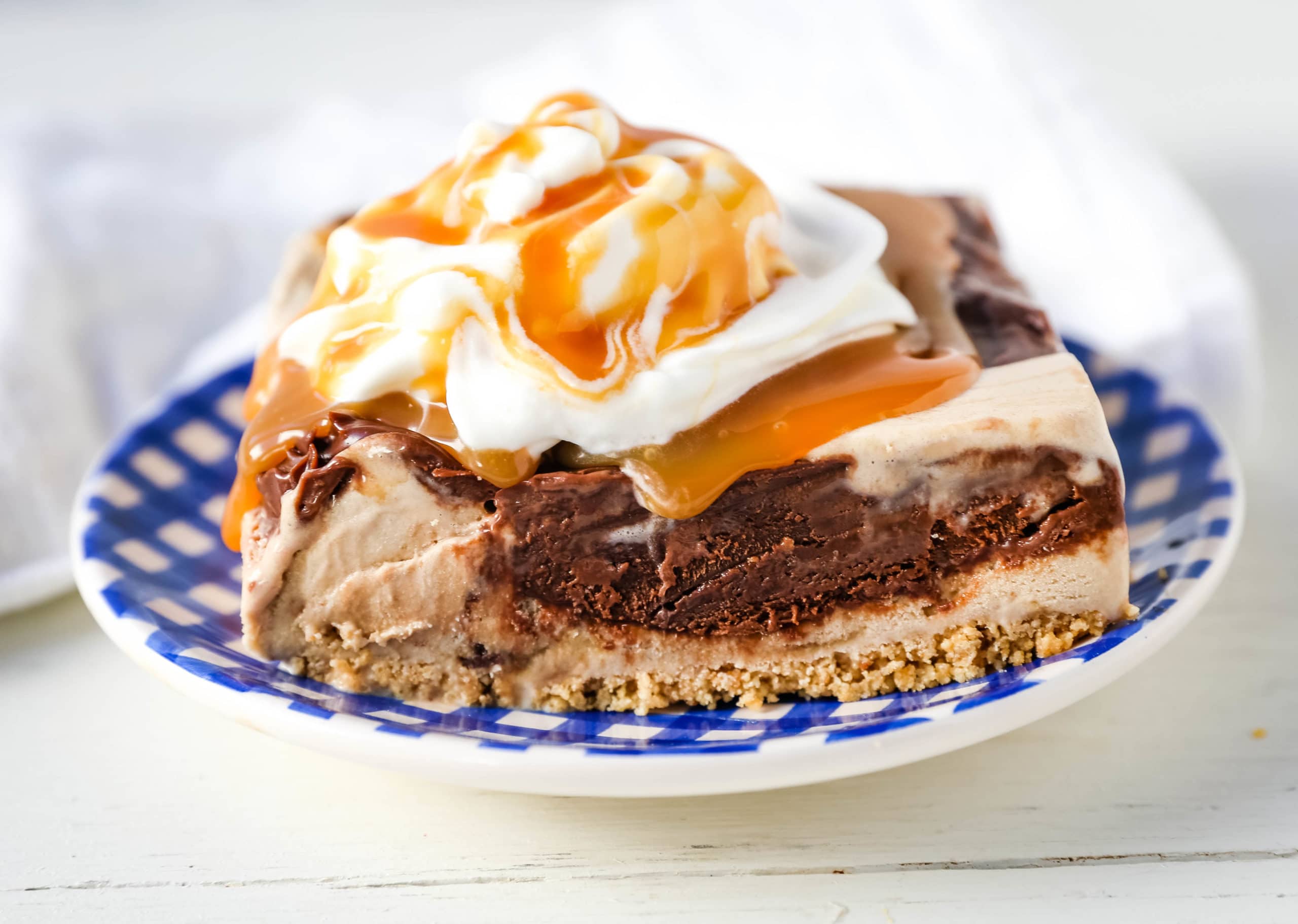 She pulled out an amazing layered ice cream dessert and we were all in heaven! The crust was sinfully good and had the perfect amount of crunch to it. I inquired as to what it could be and she replied, "it is a sugar cone crust." A genius idea!
Since I was craving it big time, I had to make my own version of her ice cream dessert. This Chocolate Fudge Caramel Ice Cream Dessert is what I will be making all summer long.
This Sea Salt Caramel and Fudge Ice Cream Cake begin with a sugar cone crust. It is made by processing sugar cones, butter, and sugar together and then pressing it into a 9 x 13 pan. You will want to sneak bites of the crust, I promise you! If you like extra crust, I suggest doubling or 1 ½ times the crust recipe. Just let it chill for 10 minutes before adding the ice cream and you are good to go. No baking required!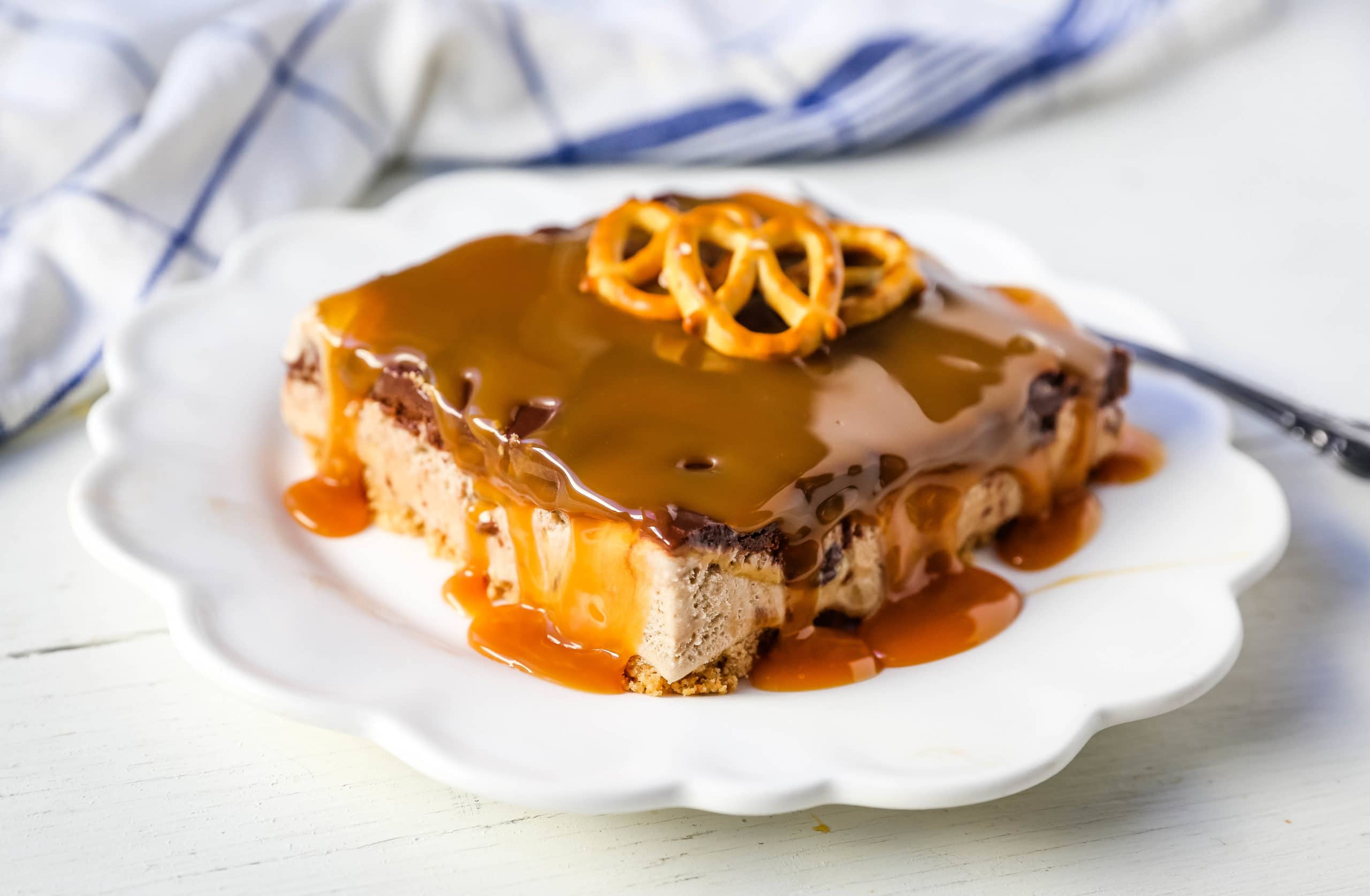 Then you layer on your favorite ice cream flavor. I used a sea salt caramel ice cream but you can customize this ice cream cake any way you would like to! You can use rocky road, toasted almond fudge, mint chocolate, cookie dough, cookies and cream, salted caramel, vanilla, or whatever else you choose!
Then you make the easiest chocolate fudge sauce ever! It is literally semi-sweet chocolate chips and sweetened condensed milk. You can whip it up in the microwave in less than one minute. Once the ice cream has become frozen again (about 1 to 2 hours) you pour on the hot fudge and let it freeze again to solidify.
Cut it into squares and serve it with a drizzle of caramel sauce and whipped cream and you are good to go!