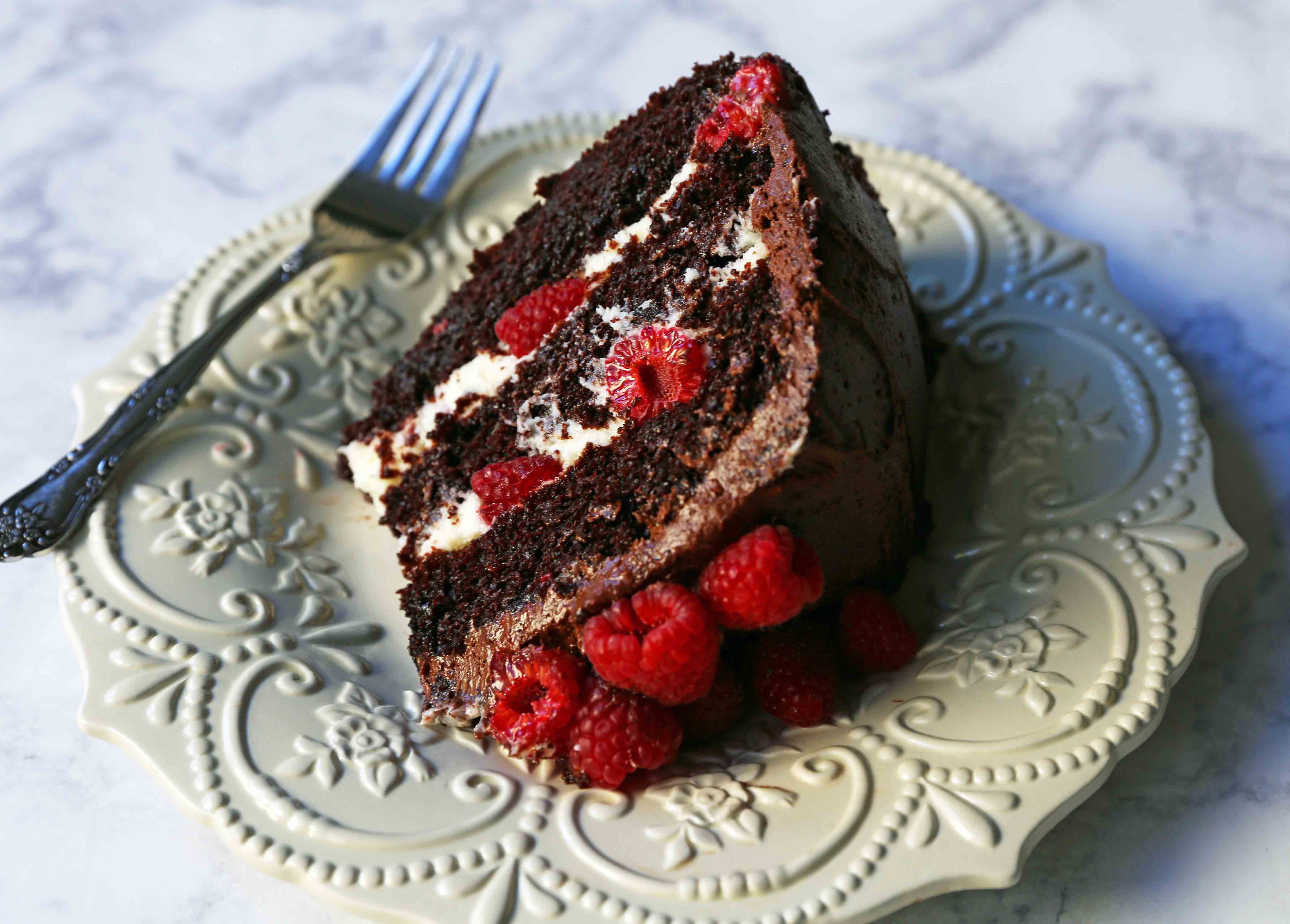 Chocolate Raspberry Cake
Rich chocolate cake layered with whipped cream cheese raspberry filling, topped with creamy chocolate frosting and fresh raspberries.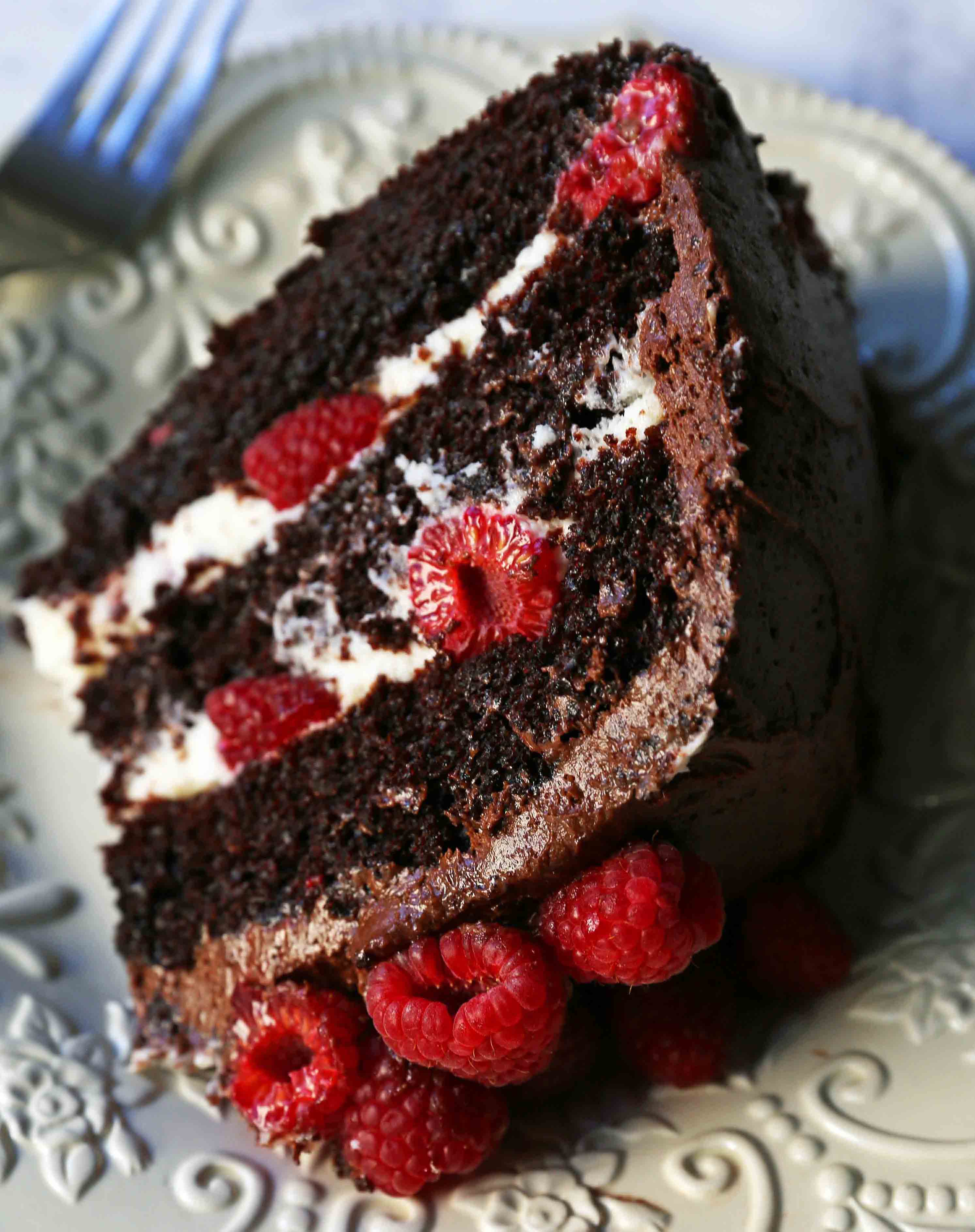 Every single year on Valentine's Day, I make my husband a chocolate cake. We have been married for 21 years (this will be the 24th Valentine's Day we are celebrating together) so that's a lot of cake!
For years, I worked and tweaked to create the ultimate chocolate cake recipe and the Love at First Sight Chocolate Cake was born. This year I decided to mix it up a little and instead of a traditional chocolate cake, I made a Chocolate Raspberry Cake with a Fresh Raspberry Cream Filling.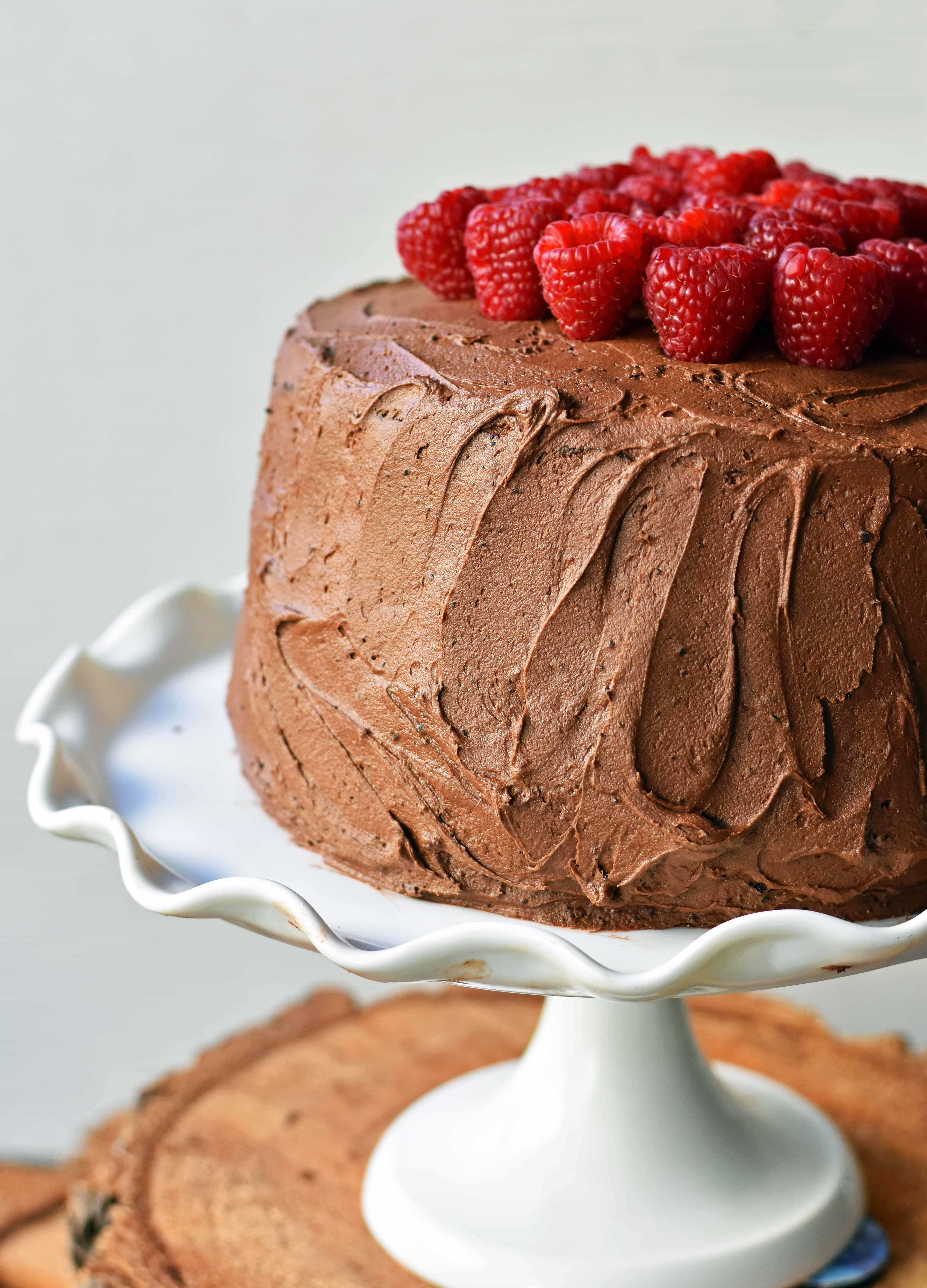 This Chocolate Raspberry Cake is what dreams are made of. 
Since Valentine's Day is right around the corner, I am declaring it CHOCOLATE WEEK on Modern Honey! I am going to share some of our favorite chocolate treats and desserts, just in time for the holiday.  Is there any better food holiday than an entire week dedicated to chocolate? The answer is NO. 🙂 This Chocolate Raspberry Cake is the perfect start to the week.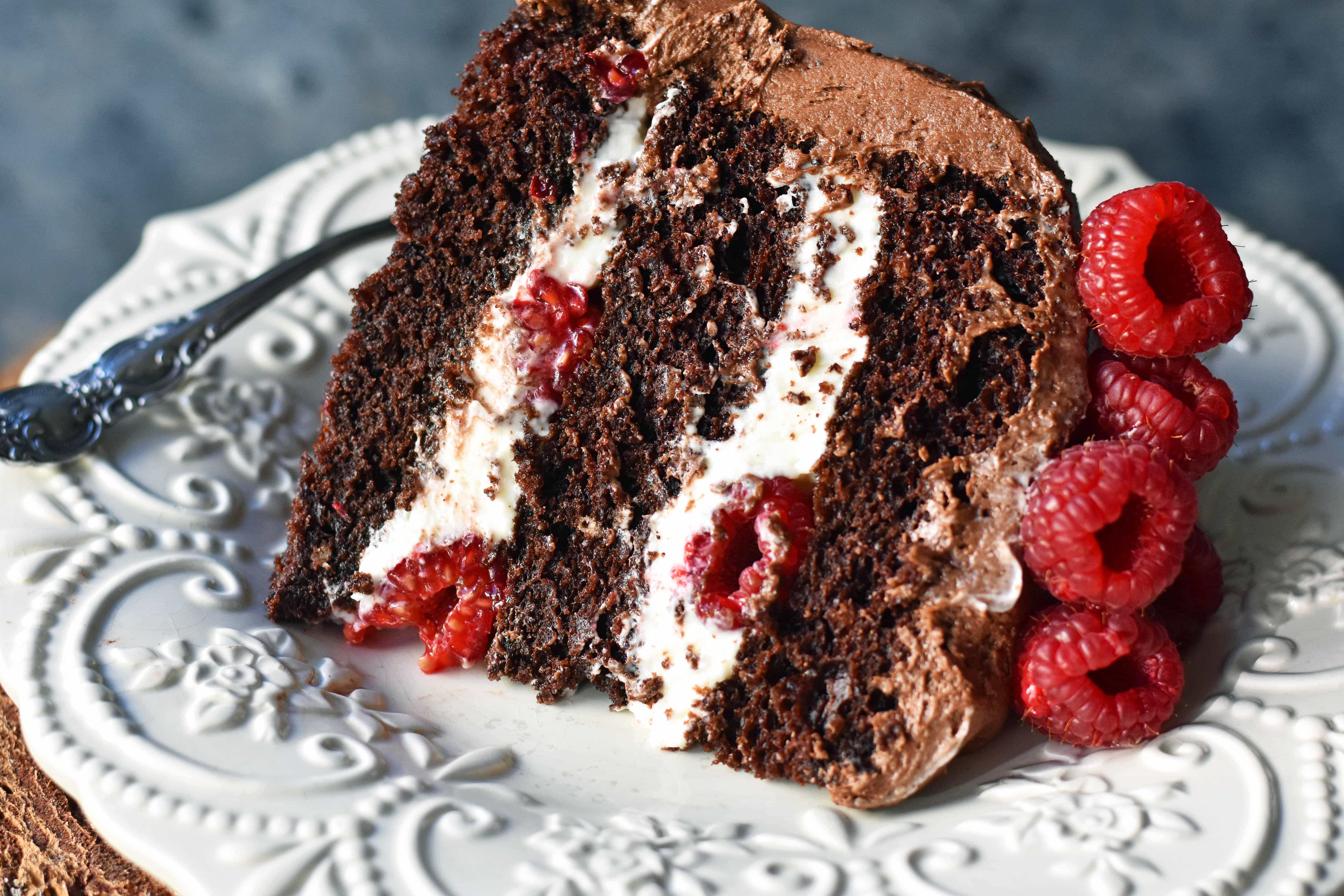 I have made a CRAZY amount of cakes in my days.  This chocolate cake ALWAYS turns out. It is so dependable because it is always a winner. The cakes come out beautifully every single time.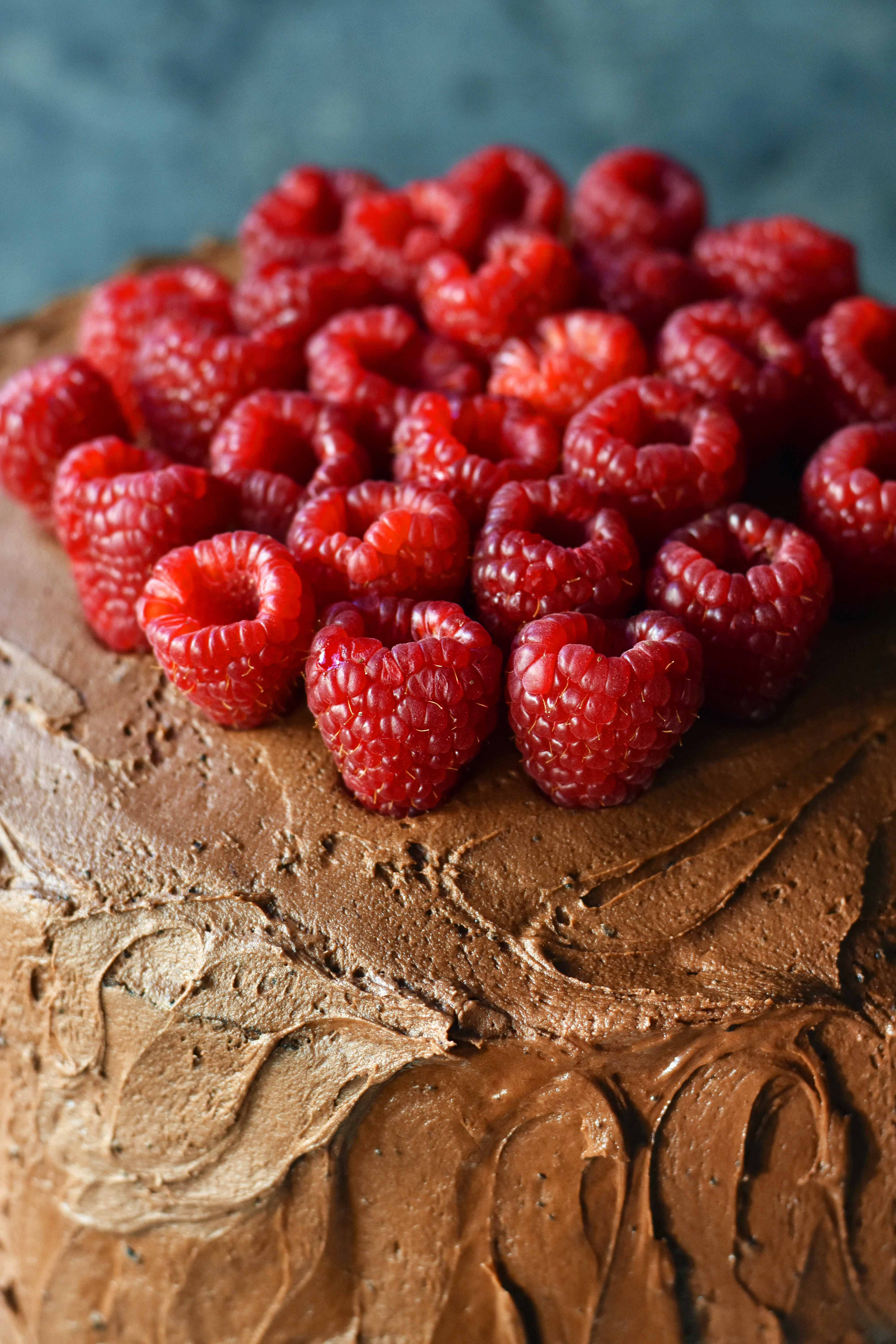 How to make a Perfect Chocolate Raspberry Cake:
Baking is all about ratios and you have to find that perfect balance. Here are some of the most important things I have learned about baking cakes:
Even though I am the biggest butter fan in the world, oil just works best in chocolate cakes (in my humble opinion).
A high-quality cocoa powder can change the depth of chocolate flavor. If you can use high-quality cocoa powder, it can be a difference maker. I use Callebaut Cocoa (which I find in the bulk section at Winco for a steal of a price).
Cake flour does make a difference in the tender crumb of the cake but you can substitute all-purpose flour.
Using both baking soda and baking powder gives it the best rise.
Buttermilk is a must because it gives it the melt-in-your-mouth texture.
Once you add the hot water, the cake batter will be thin. Don't panic. It's ALL GOOD.  It just means that the cake will be extra moist.
Don't overbake your cake. You want that moist, tender crumb so watch it carefully.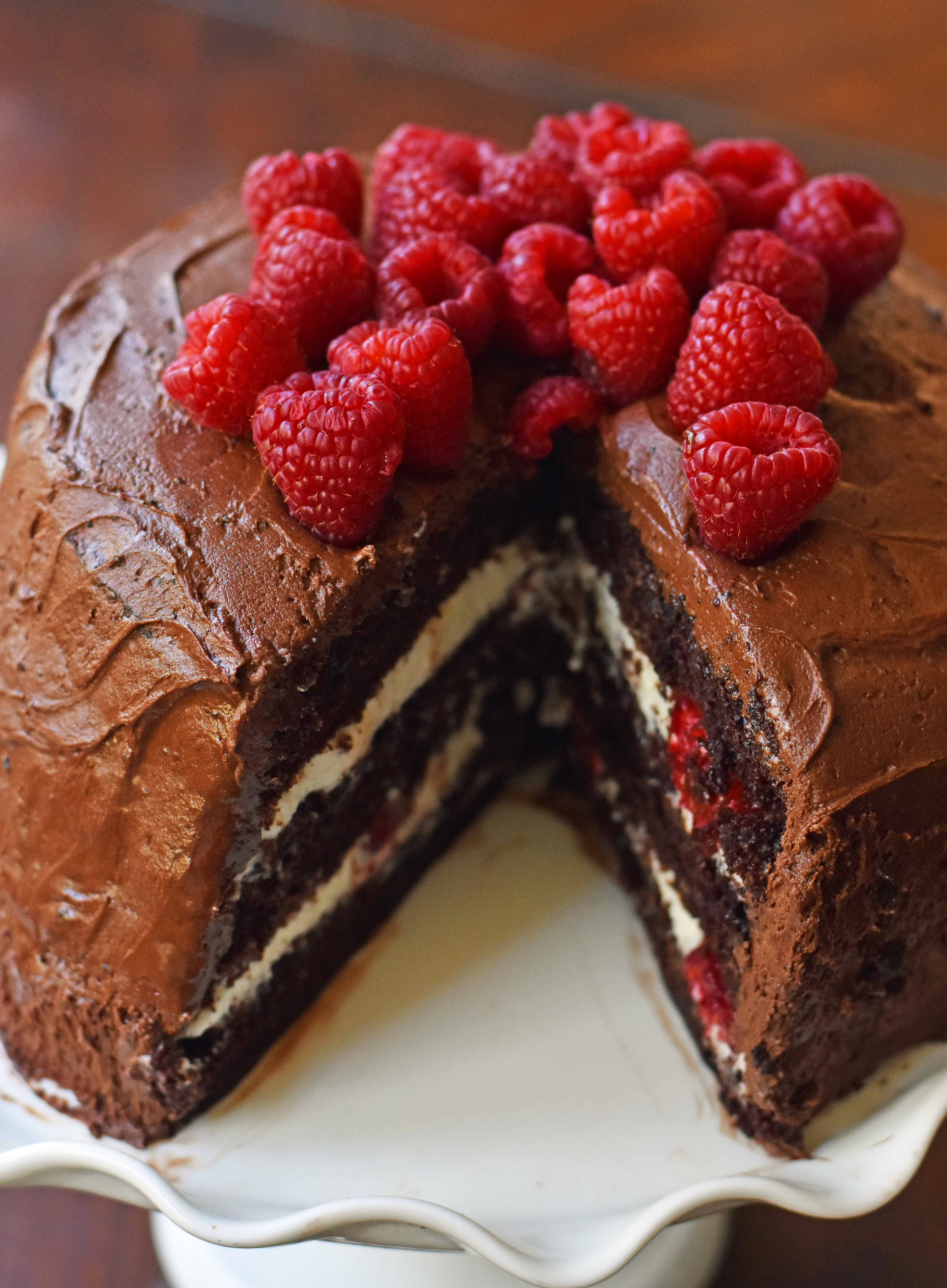 My favorite baking pans are these ones -- 

Wilton 8 Inch Round Pan

and 

USA Round Cake Pan, 9 inch

. A flat spatula to frost a cake is essential and is only around 5 bucks -- 

Wilton Angled Icing Spatula

.
Whip the cream cheese for 2 minutes before adding the powdered sugar. Keep scraping down the sides of the bowl.  Once you add the powdered sugar, cream for 2 more minutes before adding heavy cream. Whip until soft peaks form.
Pick out the largest and most beautiful raspberries for the top of the cake. Use the tasty "rejects" (the most amazing "rejects) for the filling.
If you want some extra raspberry flavor, you may spread a thin layer of seedless raspberry jam on the cake layers. You can also make a simple syrup and add a few raspberries in it for extra flavor. This cake is so moist, I don't even have to use simple syrup.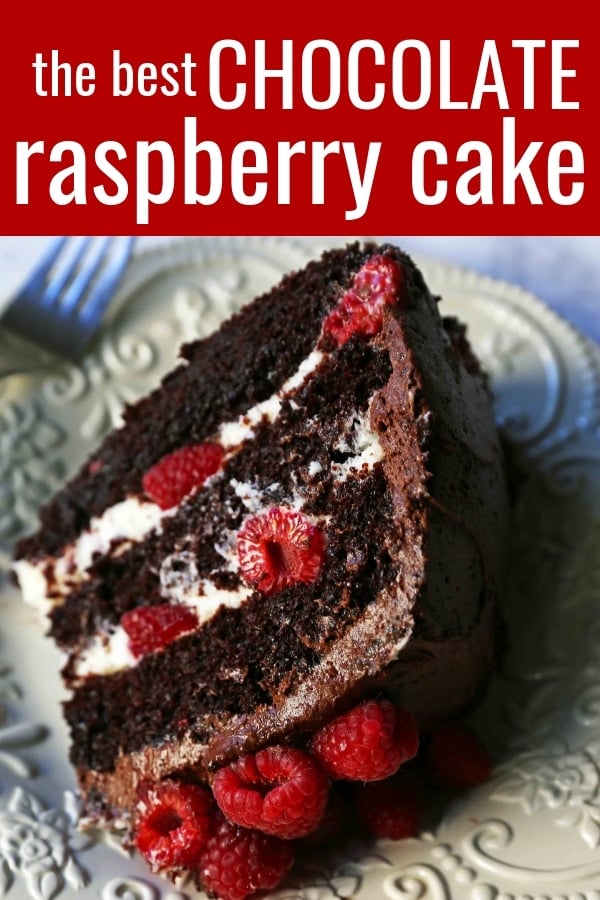 This Chocolate Raspberry Cake will knock your socks off! I can't wait to hear all about it. Have a wonderful night, my friends!
Happy Baking!