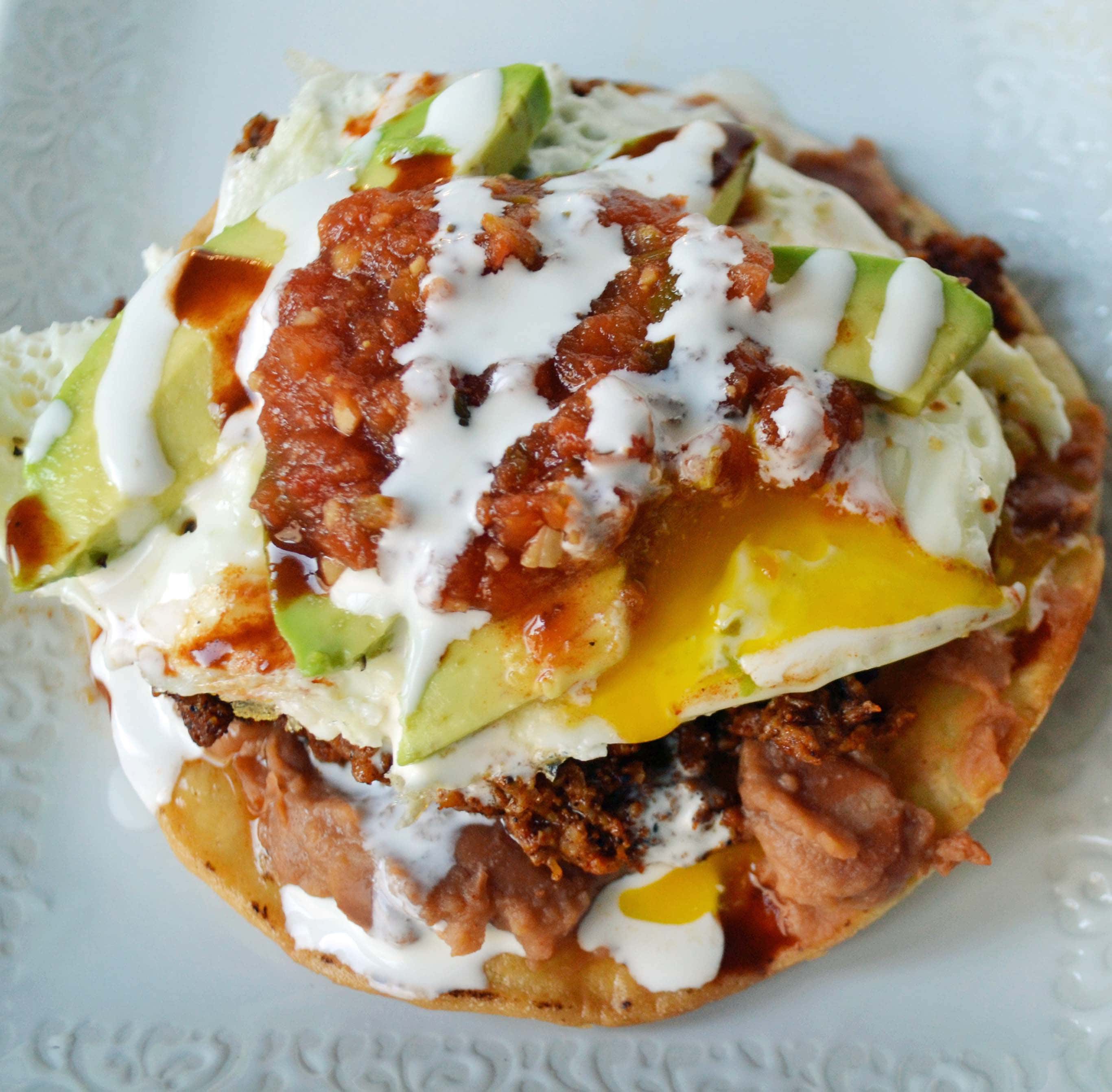 Happy Cinco de Mayo! Let's celebrate by eating Mexican food all week long....because here in Arizona we take this day pretty seriously! All the Mexican restaurants in the city are packed with people indulging in street tacos and handcrafted chips and salsa.
Chorizo Huevos Rancheros Tostadas are the best way to start off your Mexican celebrations. It begins with a crispy tostada shell topped with refried beans, spicy chorizo, fried egg, creamy avocado slices, fresh salsa, and mexican creama.  Are you salivating already?
In my humble opinion, eggs + Mexican food may be the most underrated combination. Eggs are the perfect accompaniment to spicy food because they are creamy and the flavorful yolk balances out the heat.
In order to slice the perfect avocado, there are a few steps. First, cut the avocado lengthwise. Then using the flat part of the knife, pierce the pit and remove it.  With the tip of the knife, cut slices lengthwise through the avocado. Then use a spoon to scoop out the avocado flesh by running it along where the flesh and skin meet. You will have gorgeous avocado slices every single time without the mess!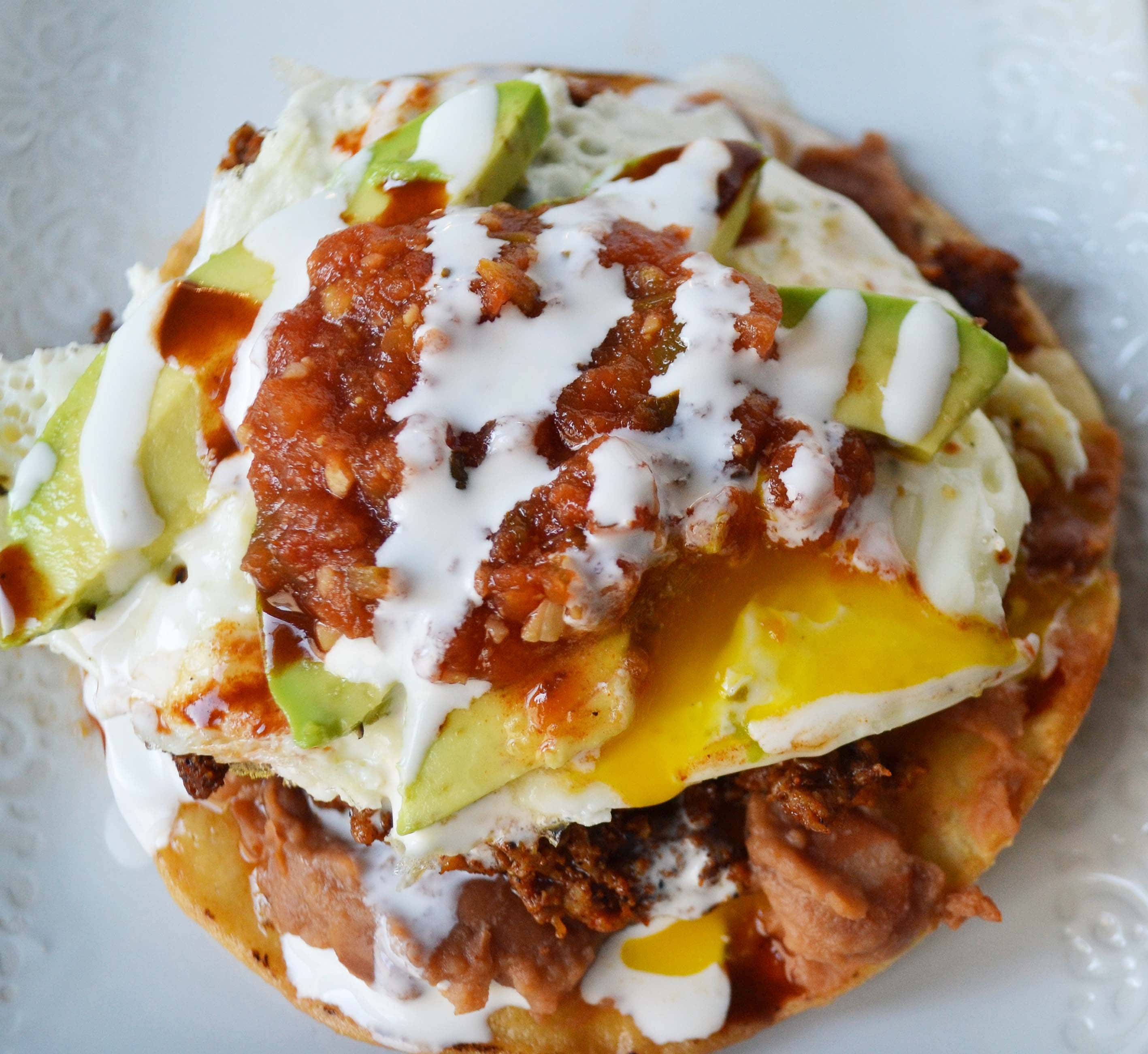 Enjoy these Chorizo Huevos Rancheros Tostadas with some mango aqua fresca and you have the perfect Mexican meal. Happy Cinco de Mayo,  my friends!