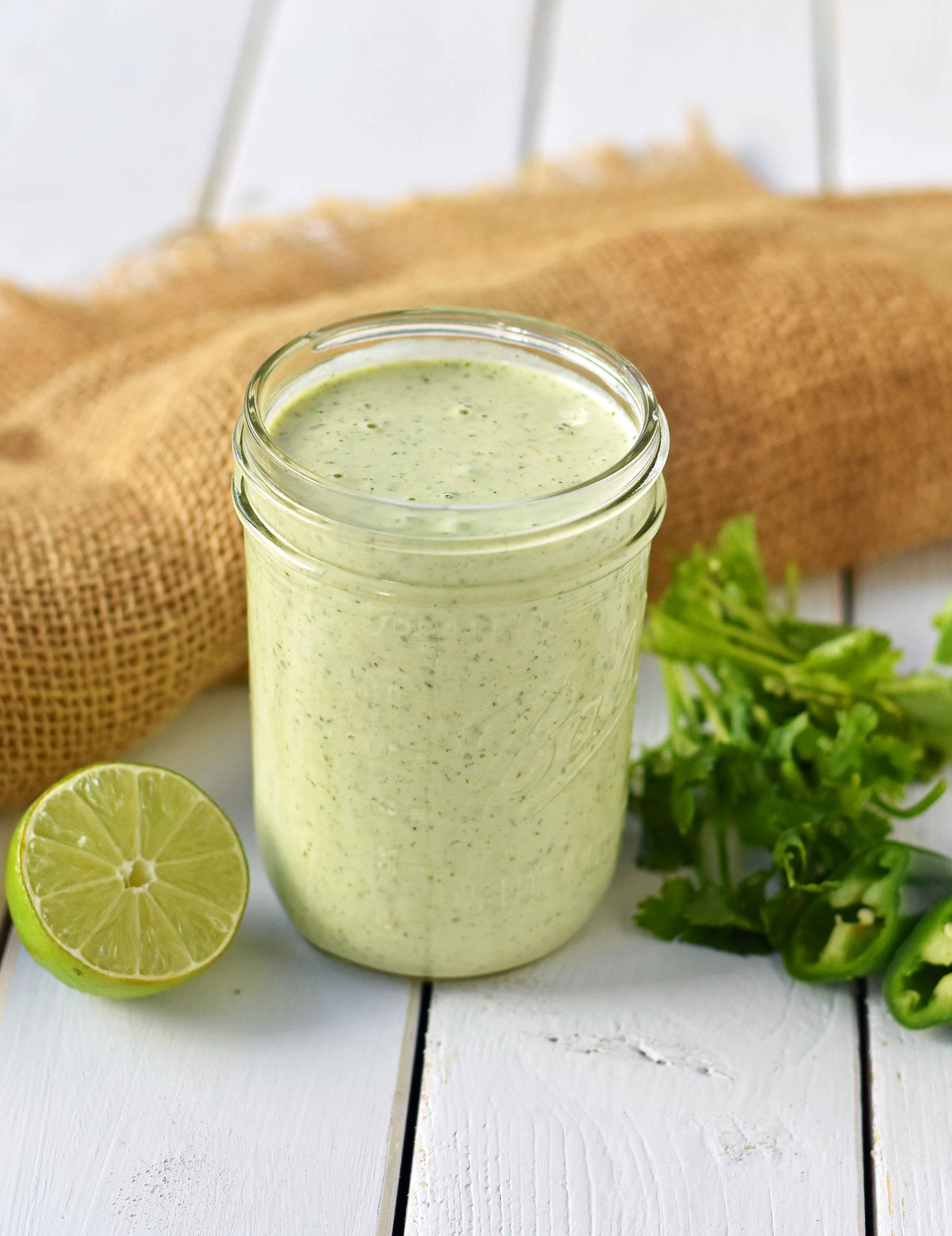 Chuy's Copycat Version Creamy Jalapeno Dip
I lived in Texas for about 2 days before everyone and their dog was telling me all about this famous Chuy's creamy jalapeno dip that I must try asap. Of course, I ditched unpacking in my quest to do some culinary research. Was it really as good as everyone said? I wanted to be the judge.
Dean and I chose a weekend night and drove straight to Chuy's. There was a line out the door and a long wait. That is always a good sign! People seemed to love this place -- even if it was for the star of the show, the creamy jalapeno dip.
We sat down and within minutes, the creamy jalapeno dip was sitting right in front of me. A basket of hot chips, fresh out of the fryer were beckoning me. I took the tortilla chip and dipped it into what looked more like a cilantro jalapeno dressing than anything and took the first bite. Wow. This stuff was straight up addicting.
Before I knew it, Dean and I had devoured an entire basket of chips and he was asking for more. Trouble. I was hooked on this creamy jalapeno dip and there was no turning back!
We just flew back to San Antonio last week for my darling niece's wedding (hi Amanda!). I married into such a wonderful family and loved being with the Stadler crew.
We had a Mexican feast on Sunday and another darling niece (I have a lot of them), Haley, was bringing it! She is a little whiz in the kitchen and shared her version of Chuy's famous creamy cilantro jalapeno dip. Once she put it out on the table, it was like watching vultures. It was a huge hit and I begged her for the recipe!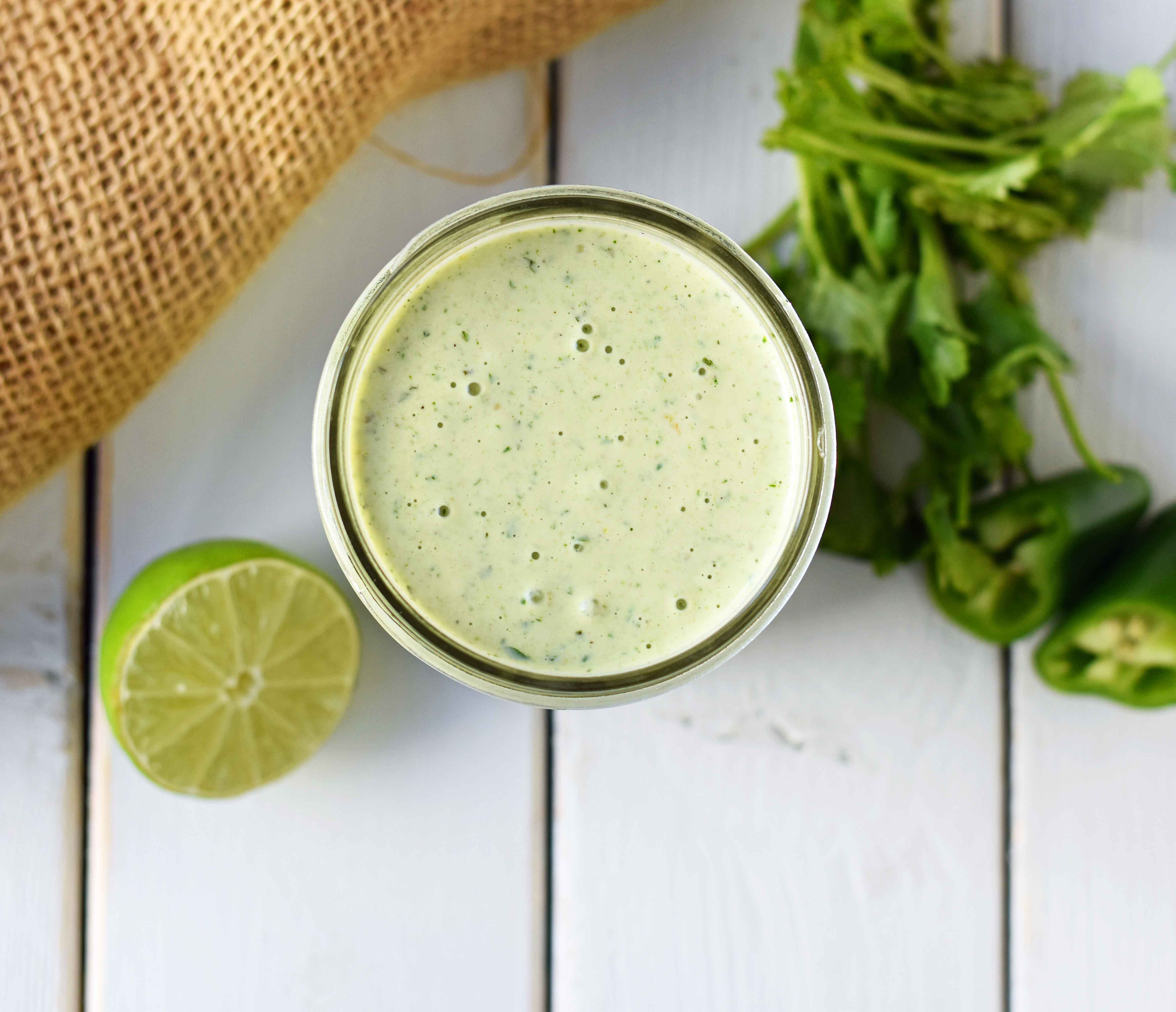 This is our version of the Chuy's famous creamy jalapeno dip is super simple to make and can be whipped up in less than 10 minutes. I without a doubt could drink this stuff....all day long. It is also reminiscent of Cafe Rio or Costa Vida's cilantro ranch dressing. You can use this dressing to drizzle on a salad, a burrito bowl, or just as an appetizer.
How do you make this famous Chuy's creamy jalapeno cilantro dip dressing? You start with jarred jalapenos and cilantro pureed in a blender. You can use fresh jalapenos as well but I prefer the jarred jalapenos as I can control the heat. The jarred jalapenos are much milder than fresh ones but give off a crazy amount of flavor. Fresh cilantro brings the freshness and balances out the heat.
Both sour cream and mayonnaise are used as the base of this creamy cilantro ranch dressing. A packet of dry ranch dressing dip brings that ranch flavor that everyone seems to love. If you want to add more freshness, throw in a couple of tomatillos. You can use fresh tomatillos or canned tomatillos. Buttermilk makes a huge difference in this dressing and use just enough to thin it to desired consistency and taste.
The jalapenos and cilantro are pureed in a blender or food processor. My favorite inexpensive food processor can be found HERE.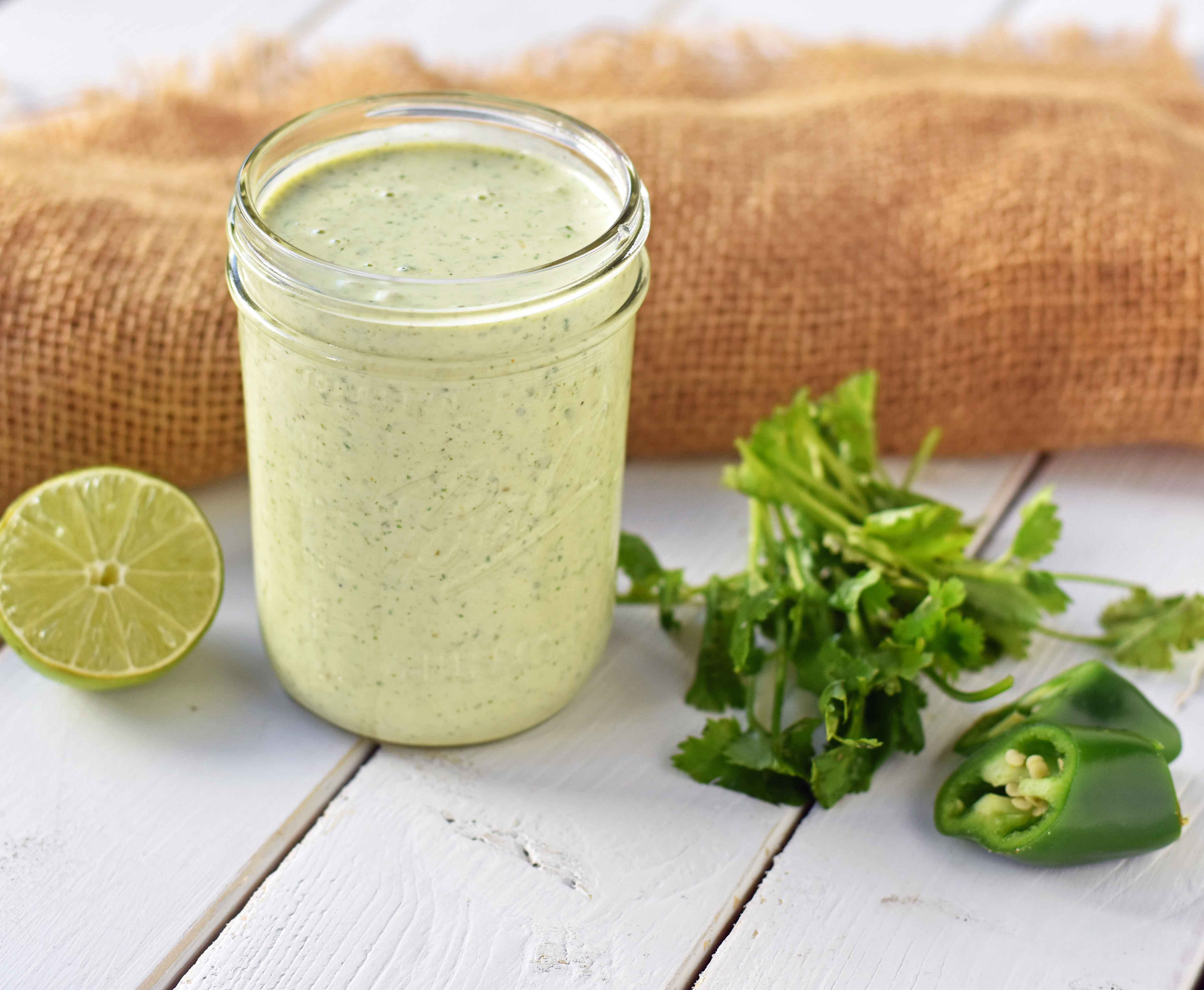 I hope you love this copycat version of Chuy's popular Creamy Jalapeno Dip! It's a family favorite. Happy Eating, my friends!