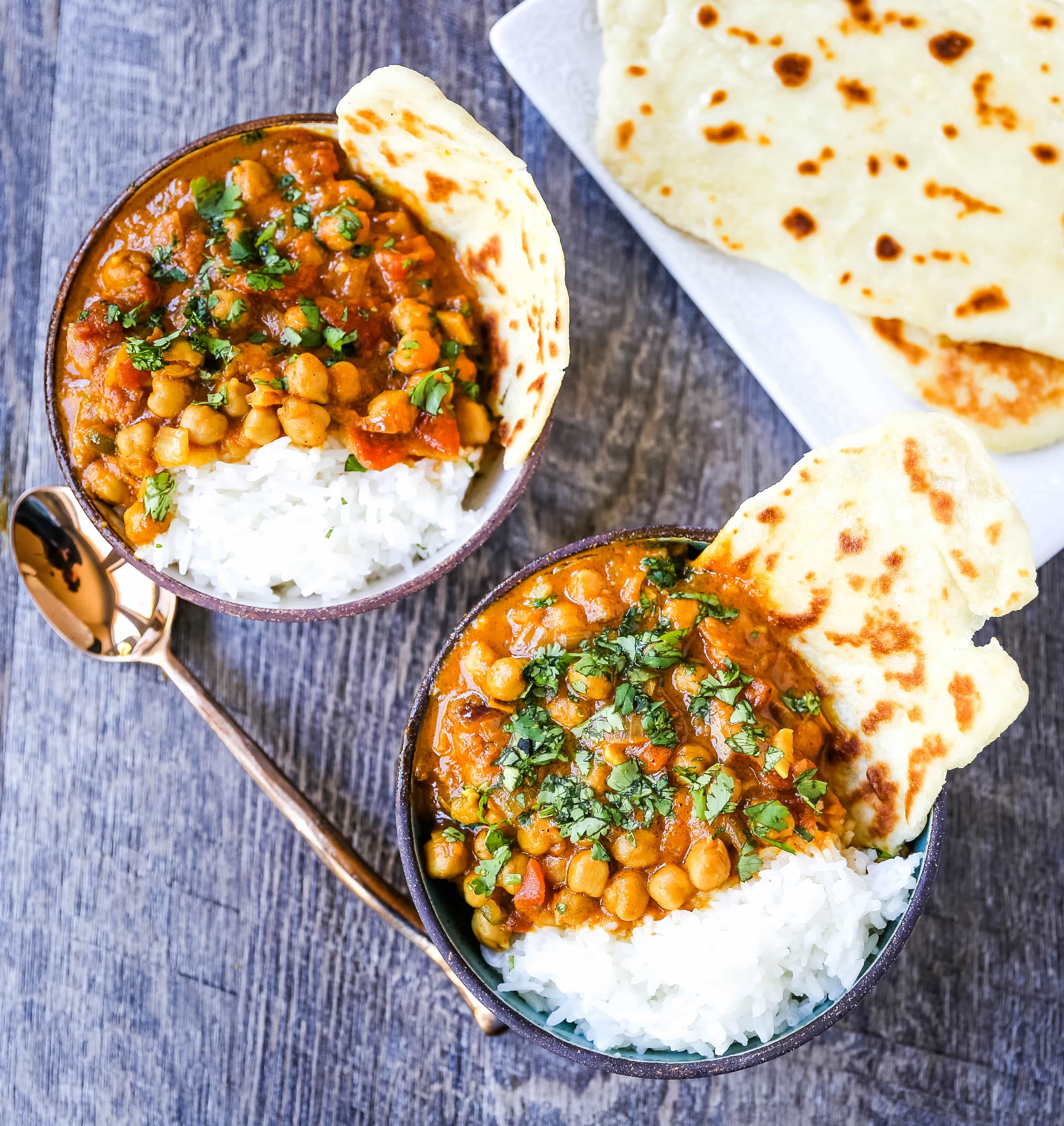 Coconut Chickpea Curry
A rich coconut curry broth with onion, garlic, ginger, Indian spices in coconut milk and tossed with chickpeas. Flavorful vegan meal and you won't even miss the meat!
This is comfort food in a bowl. I am always looking for ways to expand my kids' diets and eat all types of cuisines. One of our favorite foods to eat is Indian food because it is so full of flavor. You literally won't miss the chicken in this dish because it has so many complex flavors going on.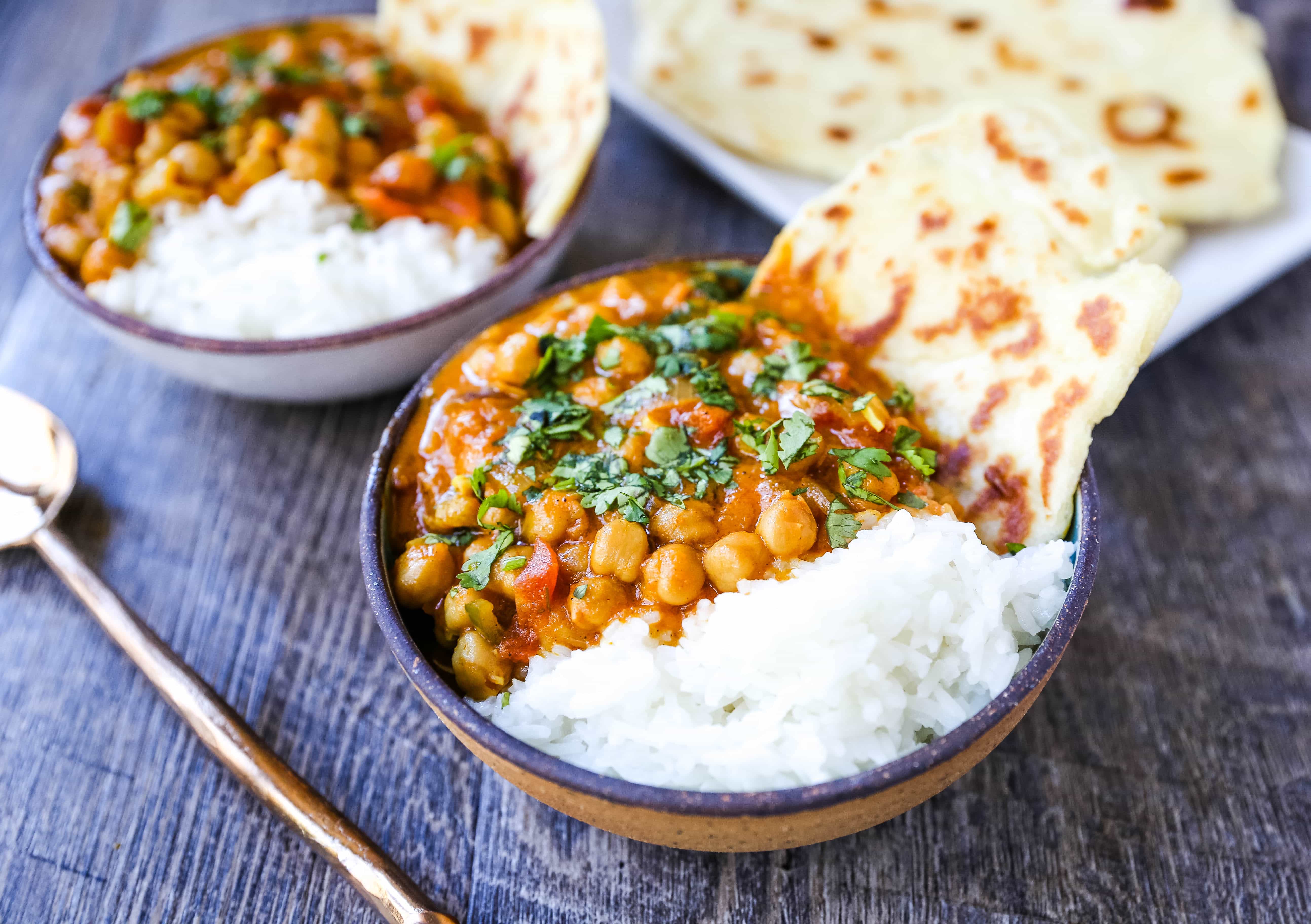 This Coconut Chickpea Curry starts off with a base of coconut oil and onion sautéed in a pan. This is what caramelizes and softens the onion to soften the potent flavor. It basically makes an onion its best self. Then the fresh garlic and ginger is added and cooked for only about 1 minute. This is to ensure the garlic doesn't burn and become bitter. It will soften more as it simmers in the sauce.
The main seasoning ingredient is a curry powder. Curry powder is usually made with cumin, coriander, turmeric, ginger, cloves, red pepper, black pepper. It adds the perfect amount of warmth to the vegan curry dish.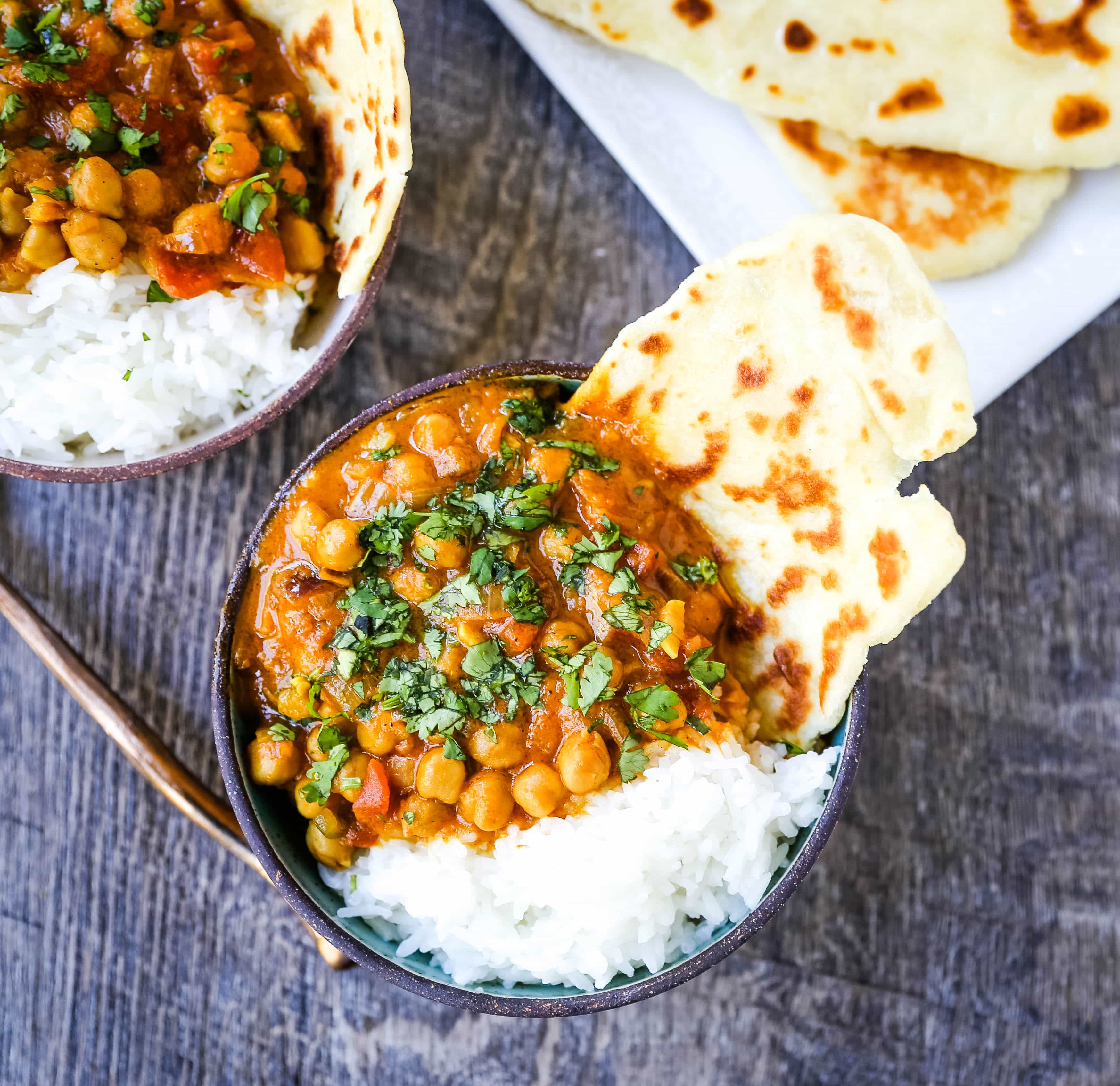 To add creaminess to this chickpea curry, we add in a can of coconut milk. This is full-fat canned creamy coconut milk but you may use the light coconut milk if you are looking for a dish with less fat. Also, we add 1 can of crushed tomatoes which adds some freshness to the curry.
Chickpeas (or garbanzo beans) are added to this vegetarian curry. This adds fiber and protein and is the most filling part of the dish. I love the texture it gives to the curry.
This is served on top of basmati rice with a side of buttery Naan bread and a sprinkle of fresh cilantro on the top to bring some earthy freshness. A touch of fresh lime juice is what brings so much balance to the dish.
I am literally obsessed with this Coconut Chickpea Curry and can't stop eating it. I literally ate it for breakfast and lunch today. Yes, I ate it for breakfast. It is straight up addicting!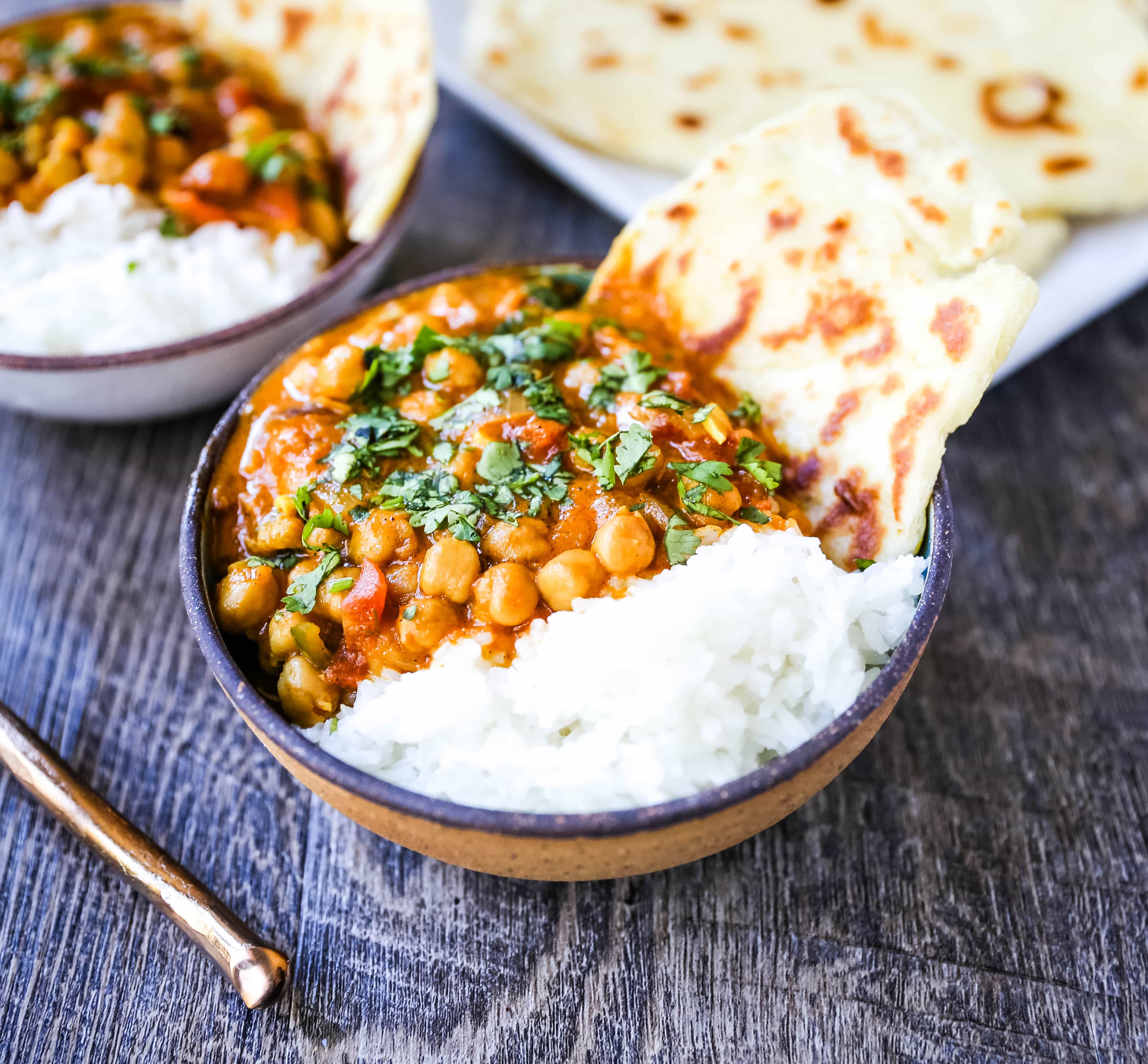 How to make Vegan Coconut Chickpea Curry:
Start by sautéing diced onion in coconut oil for 8 minutes until softened. Stir in garlic and ginger and sauté for 1 minute longer. Stir in curry powder and spices.
Add coconut milk and crushed tomatoes. Lower heat and let simmer until it begins to thicken.
Stir in chickpeas, also known as garbanzo beans. Make sure to drain and rinse the beans before adding them to the skillet.
Remove from heat and sprinkle fresh lime juice all over the coconut chickpea curry.
Place curry all over cooked basmati rice and top with freshly chopped cilantro.