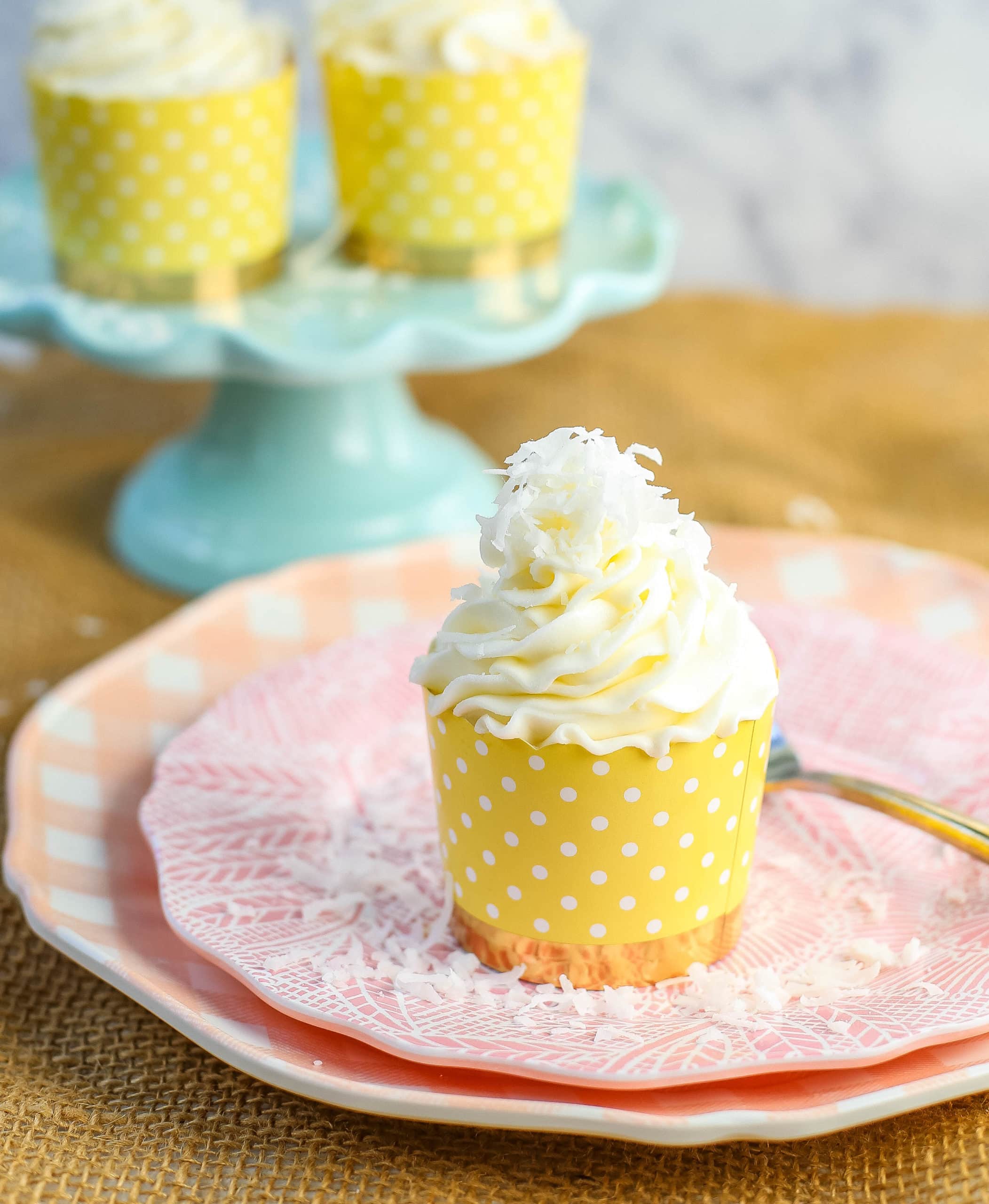 Coconut Cupcakes
Moist coconut cupcakes with a secret ingredient to keep them extra soft and tender with a sweet coconut cream cheese frosting.
You know I take my cake recipes pretty seriously. If you have read my coconut cake recipe post, you will know how many coconut cakes I made in the quest for the perfect coconut cake recipe. I tried all sorts of methods and ingredients to get it just right!
So since Easter is right around the corner, I want to share how to make the best coconut cupcakes for all of your Spring and Easter celebrations. Every Easter we always made an Easter bunny coconut cake and since I am the "coconut lover" in the family, I would sneak so many pieces!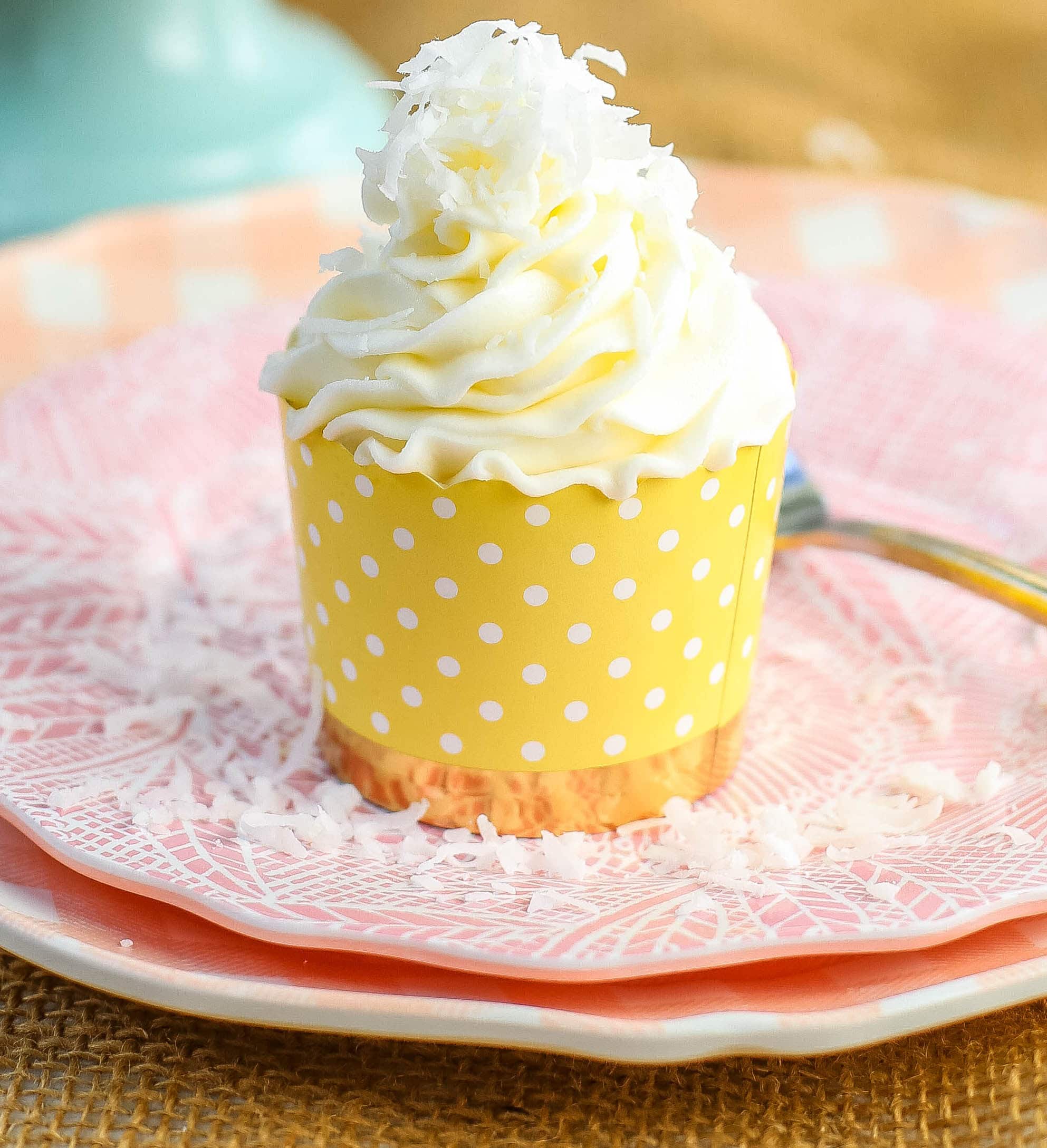 The reason I love these Coconut Cupcakes is that they have just the right amount of coconut flavor and the frosting has the perfect amount of sweetness. I love to use both butter and cream cheese in the coconut frosting to offset the sweetness of the powdered sugar.
After some trial and error with the coconut frosting, I found if you want extra coconut flavor, add a little coconut creamer instead of heavy cream or milk to the frosting. It doesn't need much to put it over the top. You can also just use coconut extract which gives that tropical coconut vibes.
I always like to sprinkle some sweetened flaked coconut on the top of each coconut cupcake so it doesn't just look like an average vanilla cupcake. We want people to know that this a phenomenal coconut cupcake!
I am going to share my tips and tricks for making the perfect coconut cupcakes.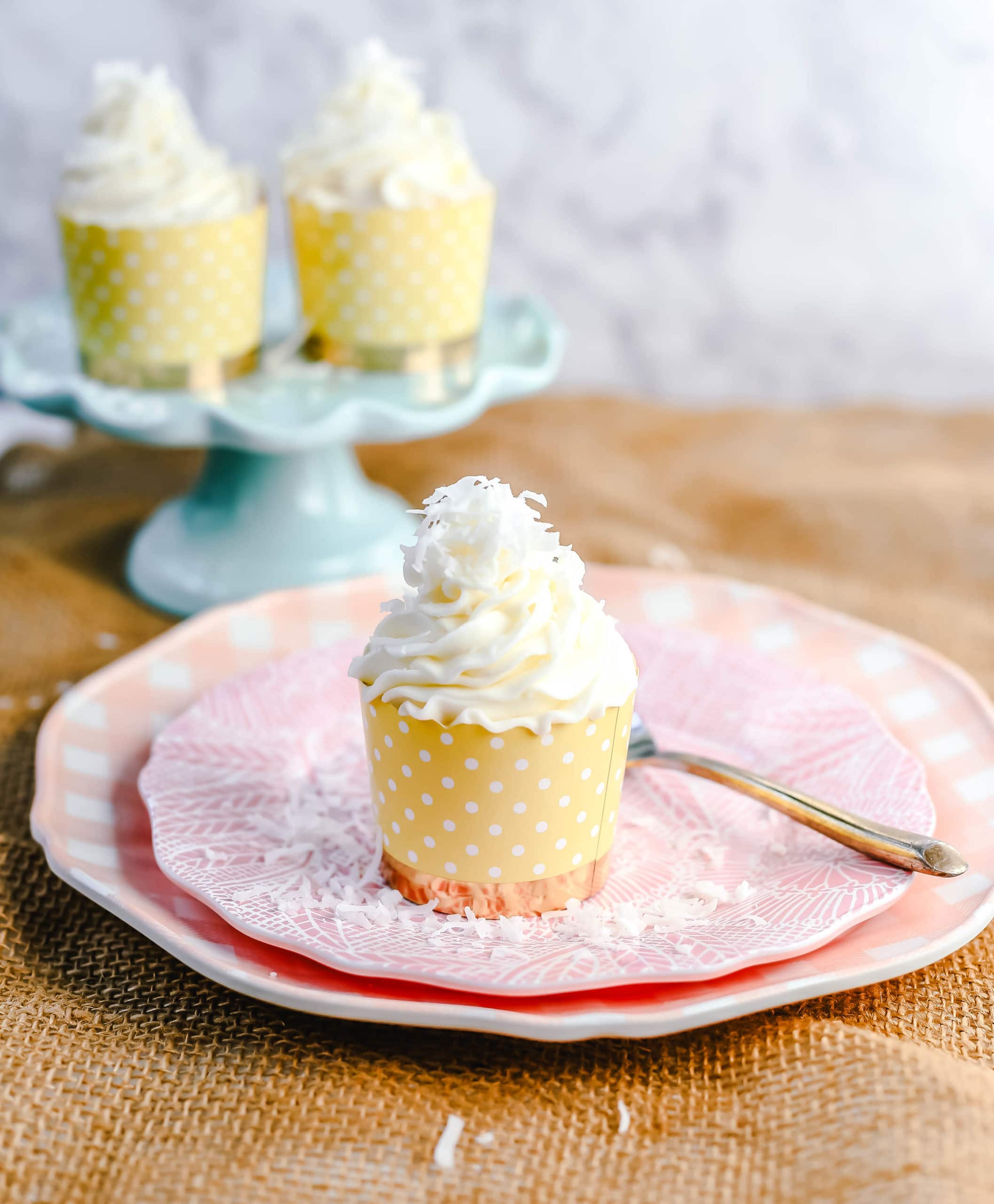 How to make the Best Coconut Cupcakes:
Start with Cake Flour. Cake flour contains 7-8% gluten while All-Purpose Flour contains 10-12%. When you use cake flour in cakes, it creates a more tender texture.
2. Use Baking Powder. Since there is only sugar in this cake, I use baking powder instead of baking soda. This helps the cake to rise.
3. Cut butter into small cubes and to the Flour. This recipe doesn't call for the typical cream butter and sugar together. The butter is added to the flour, baking powder, sugar, and salt mixture and beat just until coarse crumbs are formed.
4. Use Egg Whites + One Egg. I tried using only egg whites and the texture was very similar to angel food cake. Adding one egg yolk added the right amount of fat and helped to make the cake extra moist.
5. Use Canned Coconut Milk. I used canned full-fat unsweetened coconut milk in this coconut cake recipe. It adds the authentic, real coconut flavor we are seeking.
6. Use Buttermilk. We are looking for a moist cake and there is nothing better than buttermilk to help create a tender cake.
7. The Secret Ingredient is Dry Pudding Mix. Just trust me on this one! You can use coconut cream pie, vanilla, or white chocolate dry pudding mix.
My favorite baking tools for cupcakes are --
USA 12-Muffin Pan
Wilton Dessert Decorator Pro
Rainbow Jimmies Sprinkles