Creamy Parmesan Mashed Potatoes made with butter, half-n-half, sour cream, and parmesan cheese. These aren't your mama's mashed potatoes!
A few months ago we were invited over for dinner at our friend's home. She was whipping up some creamy mashed potatoes and asked me to taste them. I wanted to know what in the world was in them because they were not only extra creamy but were buttery and cheesy at the same time.  Thankfully, she brought out her church cookbook and shared this phenomenal mashed potatoes recipe with me (and all of you, my friends)! Thanks, Chanin Warren and Jen Watkins for the recipe.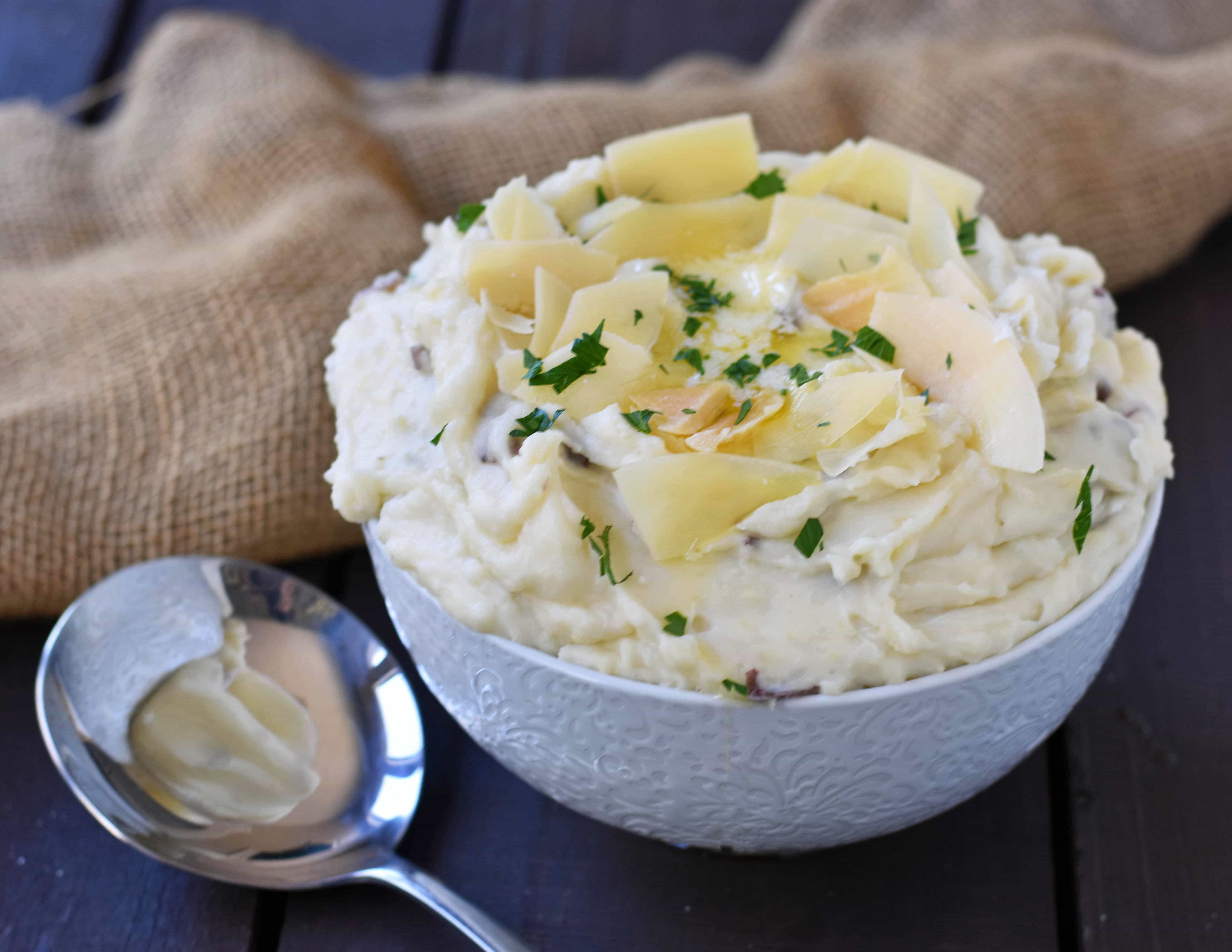 What is the secret to creamy mashed potatoes? So glad you asked. There isn't one simple answer though.  Let me break it down. First off, butter is a must. We all know everything is BETTER with BUTTER so be generous.  Don't be shy....embrace the butter.
If you want to make out-of-this-world mashed potatoes, you need half-n-half, heavy cream, or whole milk.  This is a key component to making them creamy. These Creamy Parmesan Mashed Potatoes calls for half-n-half but you are welcome to substitute cream or whole milk.
The key is to heat the butter and half-n-half together before adding to the potatoes. If you add them cold, the potatoes can end up gummy.  Say no to gummy potatoes. This is an extra step that adds on 5 minutes max but makes a big difference.
Sour Cream is a game changer in these Creamy Parmesan Mashed Potatoes. We have a HUGE Thanksgiving feast and always make plenty so we have leftovers. Years ago, we found that no one was eating the leftover mashed potatoes (made with only butter and milk). When you put traditional mashed potatoes made with only butter and milk in the refrigerator, they seize and dry out. No bueno. I found that if I add sour cream or cream cheese to my mashed potatoes, then they heat and re-heat beautifully.
If you want to elevate the flavor of mashed potatoes, add parmesan cheese. You get a lot of bang for your buck with parmesan cheese. It is one of the most flavorful and universally loved cheeses out there.  When you add parmesan to potatoes, which are a blank slate, it makes them even better.
What type of potatoes should you use for these Creamy Parmesan Mashed Potatoes? Well, it depends on what you are looking for.  If you want rustic mashed potatoes, go for red potatoes and leave the skins on. If you want a rich and creamy potato, use yukon gold potatoes. If you want to use a traditional potato typically used in mashed potatoes, choose russet potatoes.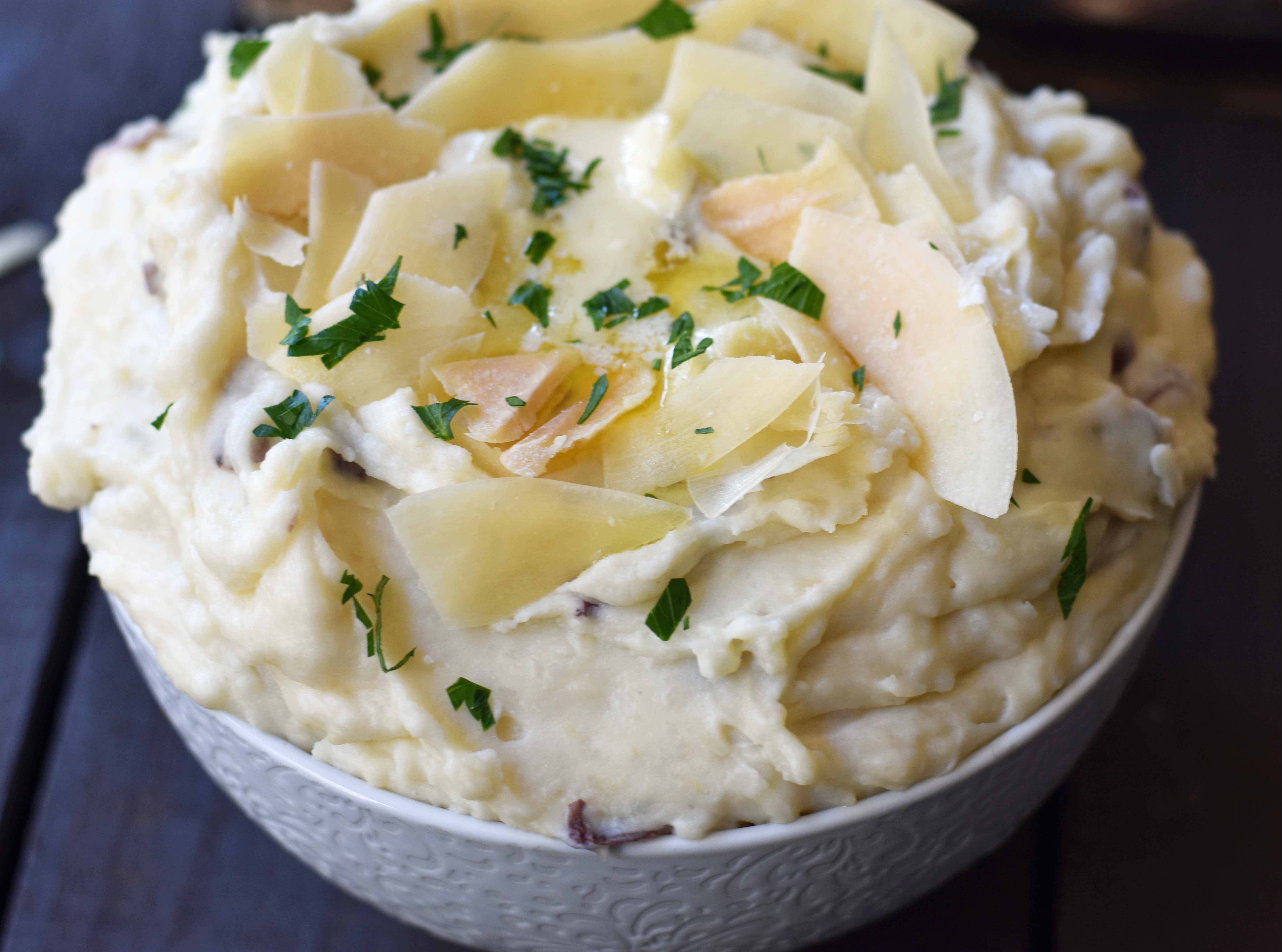 Find all of my Modern Honey Thanksgiving recipes on www.modernhoney.com/thanksgiving.
Happy Cooking! xo