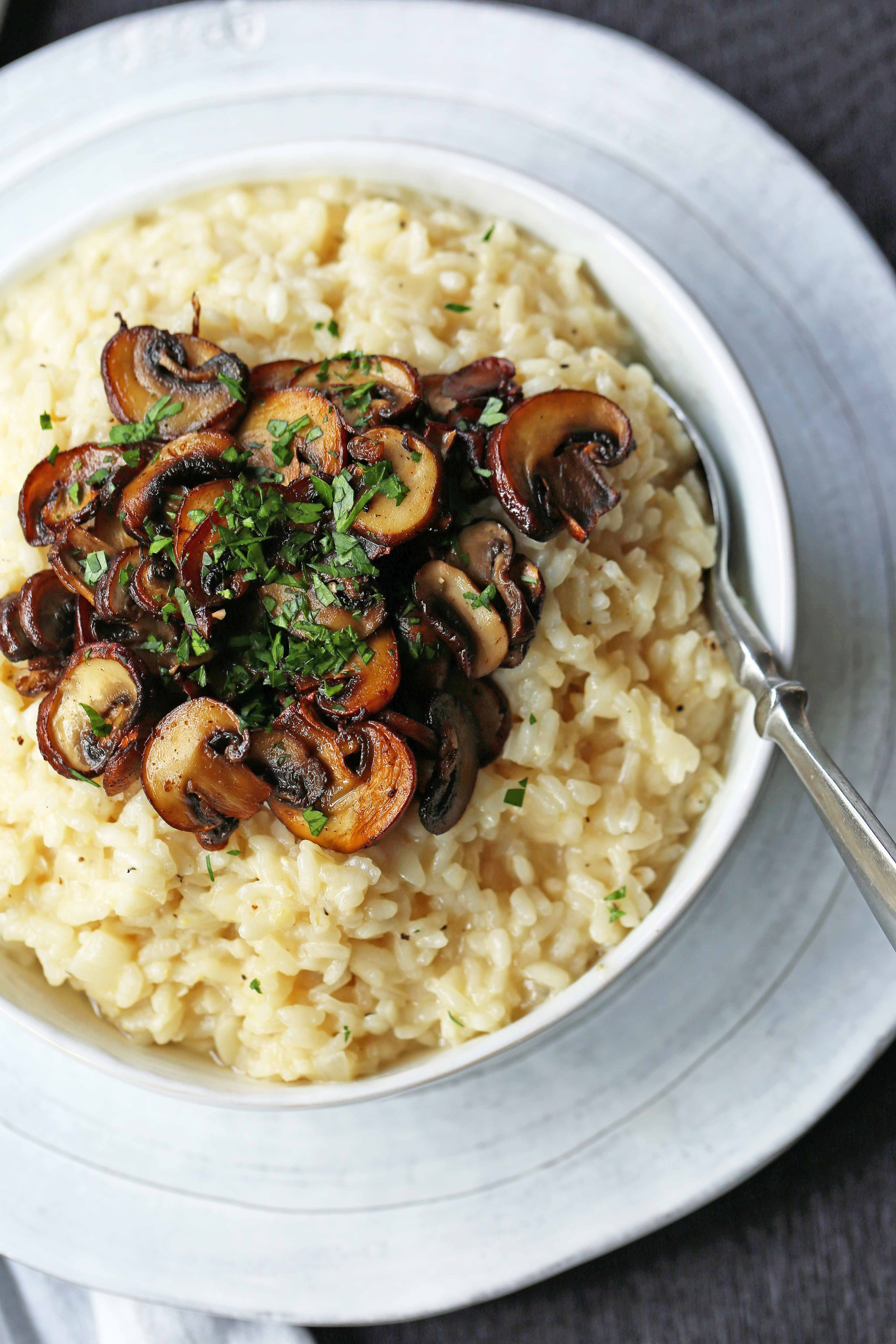 Creamy Mushroom Risotto
Rich, creamy rice slowly simmered with chicken broth, butter, parmesan cheese, and topped with butter sauteed mushrooms. 
A big bowl of creamy risotto is the ultimate comfort food. I have heard many people say they are intimidated by risotto but I am here to teach you the tricks of the trade to make the perfect risotto at home.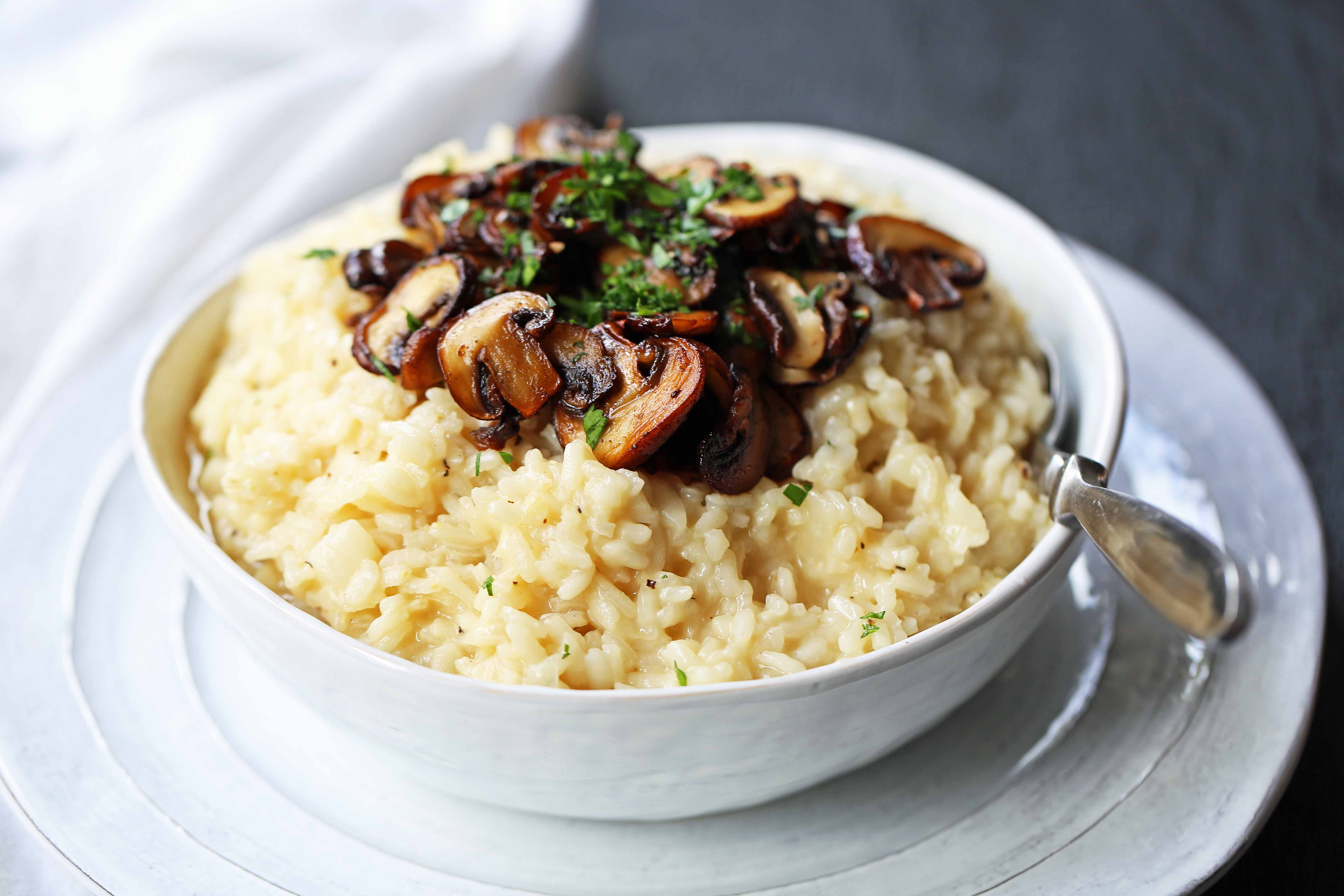 Risotto is an Italian creamy rice dish that is slowly simmered in chicken broth so the rice is flavored from within. Parmesan cheese is folded in at the end to give it a nutty saltiness.
One of the reasons I love creamy homemade risotto is because it is such a versatile dish. It can be topped with sauteed mushrooms, tender chicken, prosciutto, peas, steak, and hundreds of other options.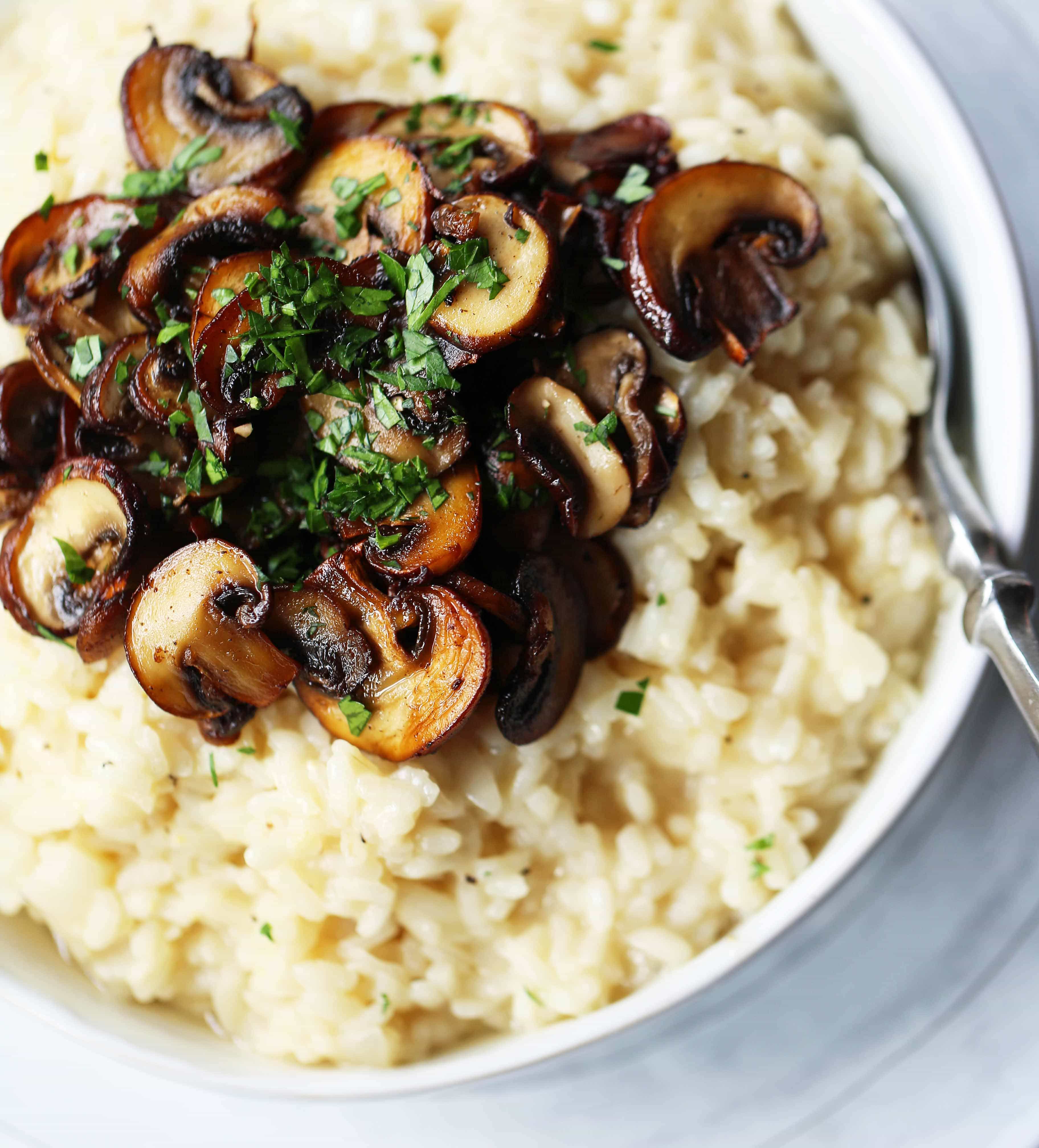 How to make a Creamy Risotto:
 Start by heating a large pan over medium-high heat. I prefer to use a skillet type pan instead of a deep pot. This way the rice is able to spread out and cook more evenly.
Saute finely diced onions in butter until softened. Add garlic and cook for only 1-2 minutes. Garlic can easily burn and become bitter so watch carefully.
Add the arborio rice and saute in pan for two minutes before adding the chicken broth. It is imperative to use arborio rice as it is the quintessential risotto rice and has the right starch content.
Add chicken broth, 1 cup at a time, and let the rice absorb the chicken broth before adding the next cup.  Use a wooden spoon to scrape the pan and stir often.
The rice needs to be tender but you want to be careful not to overcook it as it can become gummy.  Add more butter if you want a richer risotto.
If topping with mushrooms, saute in butter until browned and sprinkle with salt.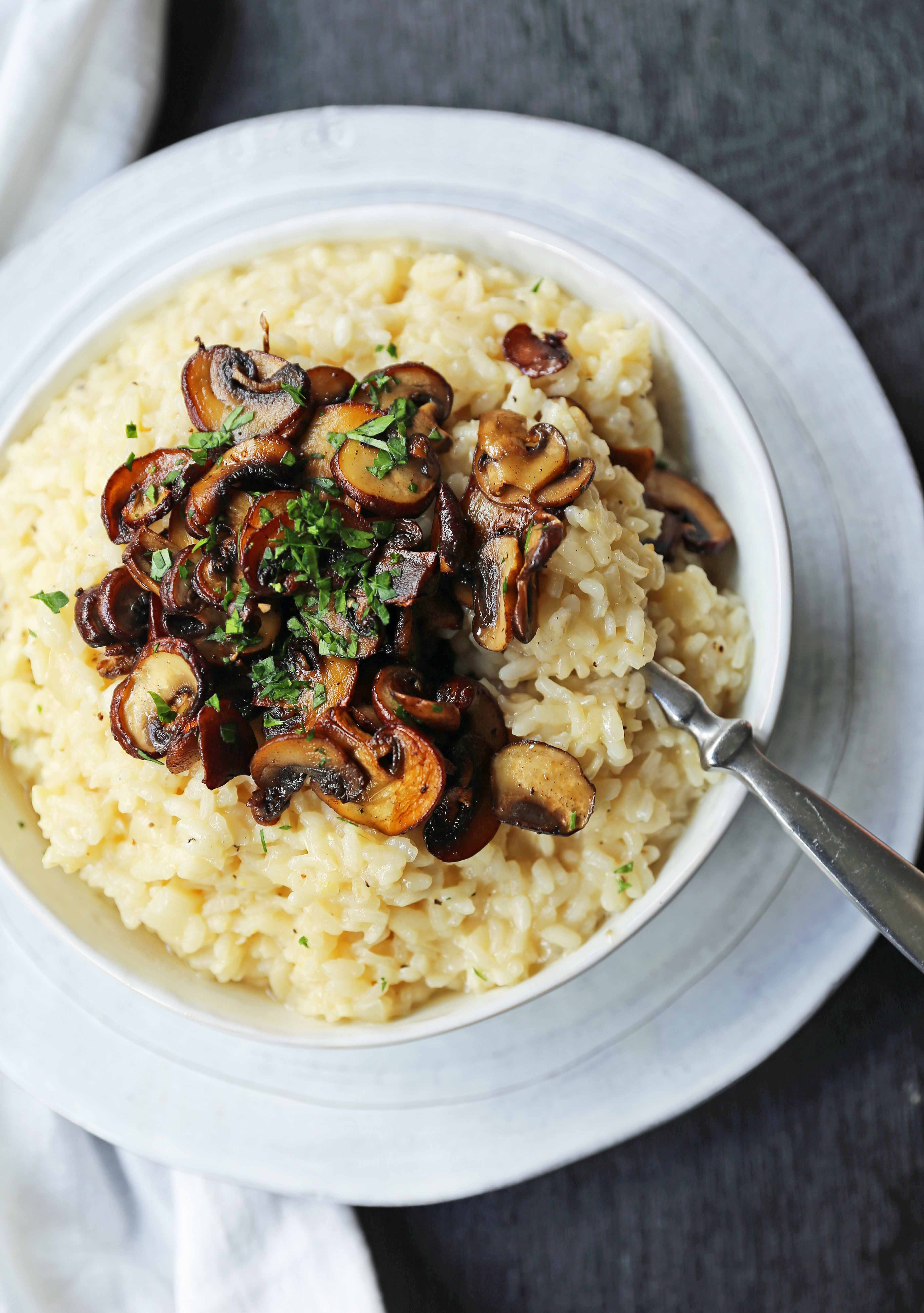 I love to hear from you! If you make this recipe, please be sure to leave a comment and give this recipe a rating. Sign up for my newsletter below so you never miss a recipe. Thank you for following along! I truly do have the greatest readers. FOLLOW ME ON:   INSTAGRAM --- FACEBOOK --- PINTEREST