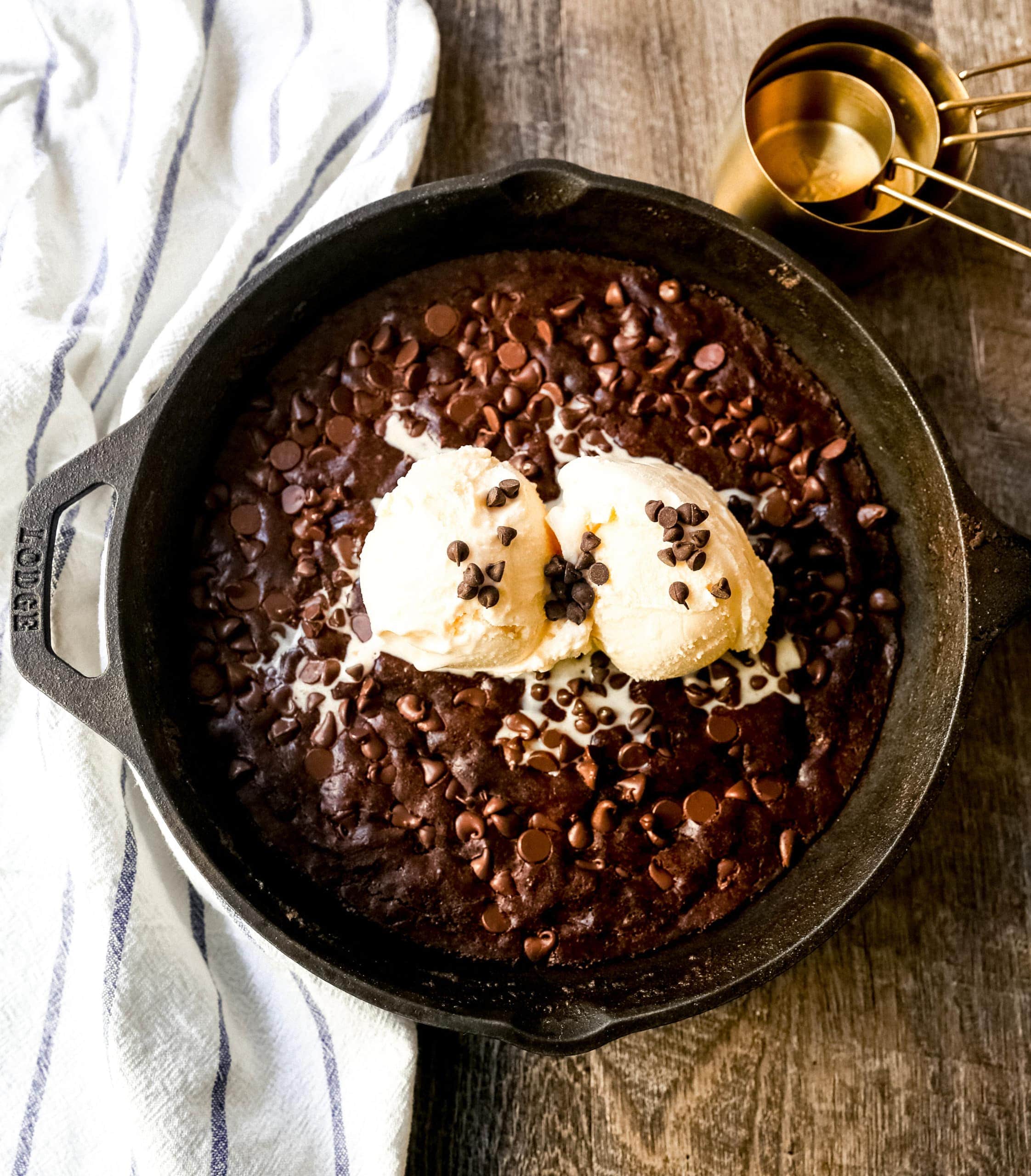 Double Chocolate Chocolate Chip Skillet Cookie
Rich, chewy double chocolate chip cookie baked in a cast-iron skillet and topped with ice cream
It's officially National Chocolate Day! I have a confession -- I basically eat chocolate every day and it is definitely my vice. Whenever I visit a new city, I research to find chocolate shops in the area. We love to take chocolate tours and see how chocolate is made. So this is a food holiday to celebrate!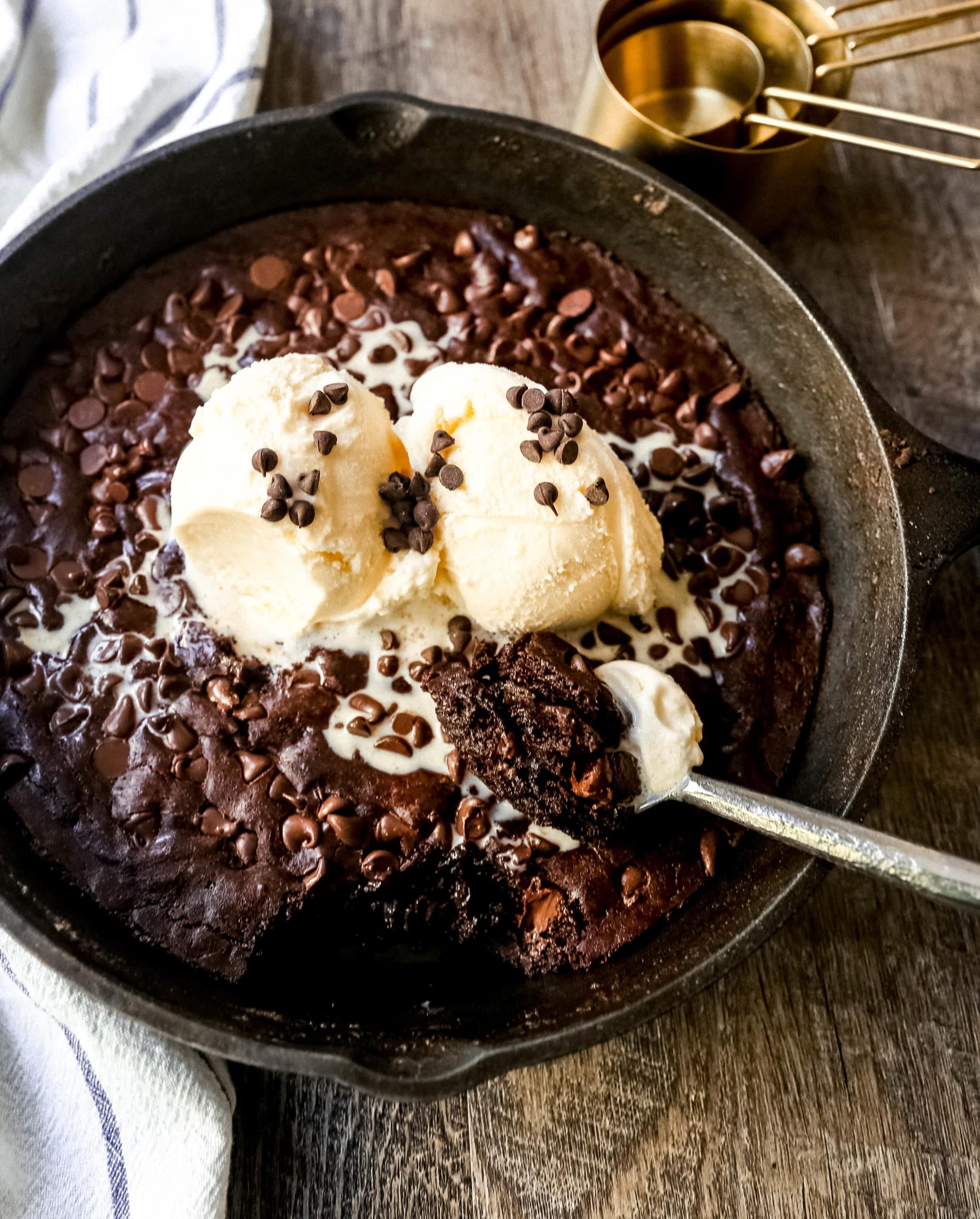 If you love double chocolate chip cookies, you will go crazy for this double chocolate chocolate chip skillet cookie. It is basically a decadent cookie baked perfectly and topped with vanilla bean ice cream and hot fudge if you want to go all out. You can even sprinkle on some mini chocolate chips on the top to really go crazy.
This double chocolate skillet cookie is so easy! All of the ingredients are mixed into a cast iron skillet (you can use any oven-proof skillet) and baked just until it is still a tad underdone so it is warm and gooey. You can eat it straight out of the skillet or dish it out into mini ramekins. It is the perfect dessert for chocolate lovers!
How to make the Best Double Chocolate Skillet Cookie:
Start with high-quality semi-sweet chocolate. This can be from a chocolate bar or you can use chocolate chips. My favorite brands of chocolate chips are Guittard, Ghirardelli, and Callebaut. But you can use any brand of chocolate and it will taste sinfully good! I love to use a food scale when measuring chocolate because it is so precise. I suggest this OXO Food Scale

and it is around $25

. If you don't own a food scale, don't worry -- I will share the cup measurements as well.
In an oven-proof skillet such as a cast-iron skillet, melt the chocolate and butter together over medium-low heat. You don't want to melt it at a high heat since chocolate is delicate.
Once the chocolate and butter are melted together, stir in the sugar and let it fully dissolve. The heat will help dissolve the sugars. Let it cool for about 10-15 minutes before adding the eggs or you will end up with scrambled eggs. I like to add one egg at a time to temper the mixture.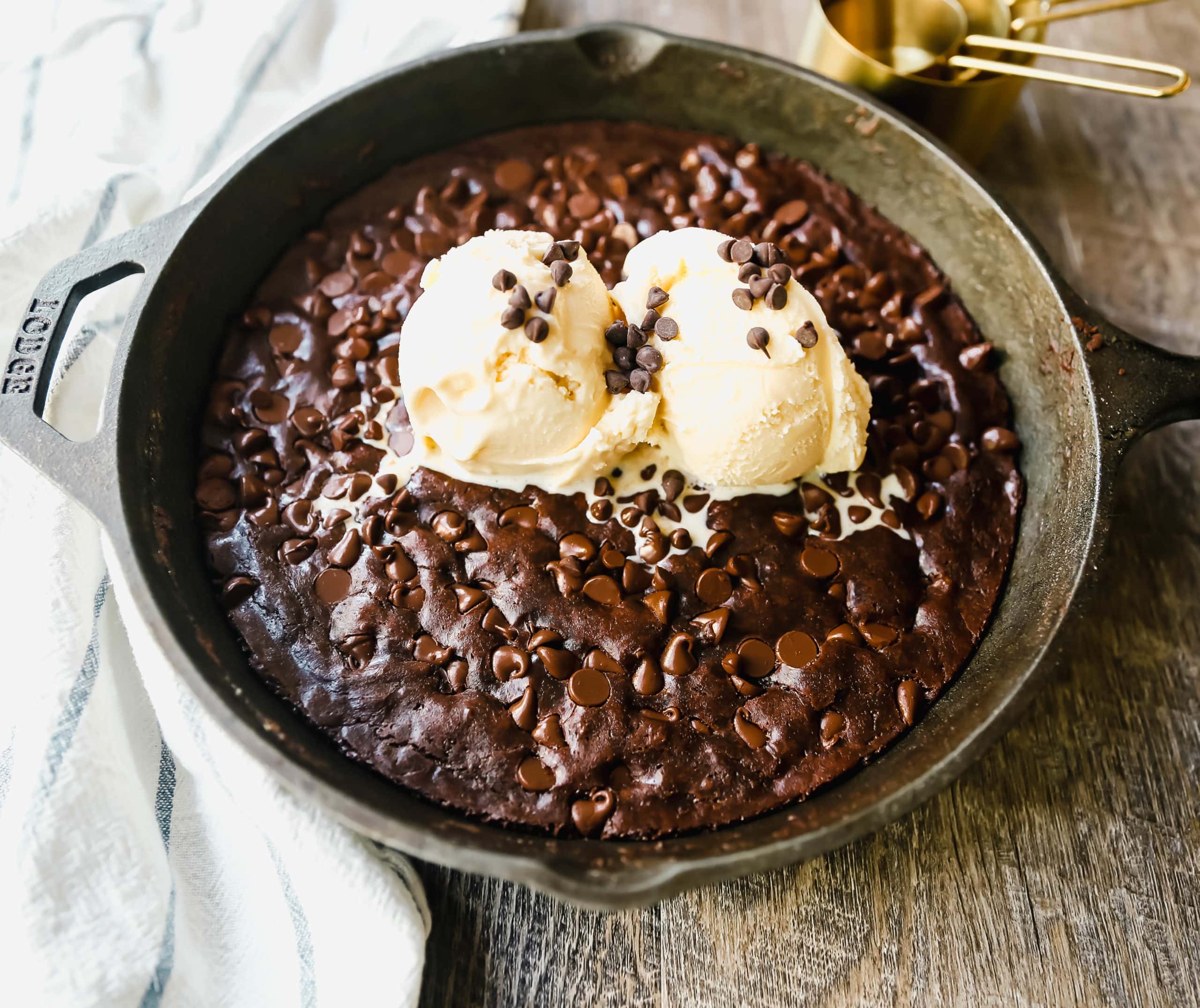 For extra chocolate flavor, add unsweetened cocoa and fold in chocolate chips. It wouldn't be a true double chocolate chip cookie without chocolate chips added to the cookie batter! Make sure the dough isn't hot or warm or the chocolate chips will melt.
Bake just until it is slightly underdone. You definitely don't want to overbake this double chocolate skillet cookie! Top with your favorite ice cream, hot fudge, and mini chocolate chips.
If you love chocolate chip skillet cookie recipes, check out this recipe below:
Chocolate Chip Skillet Cookie (the Pizzokie) Recipe -- been shared over 350,000 times!
This is my favorite Lodge cast-iron skillet and is less than $20.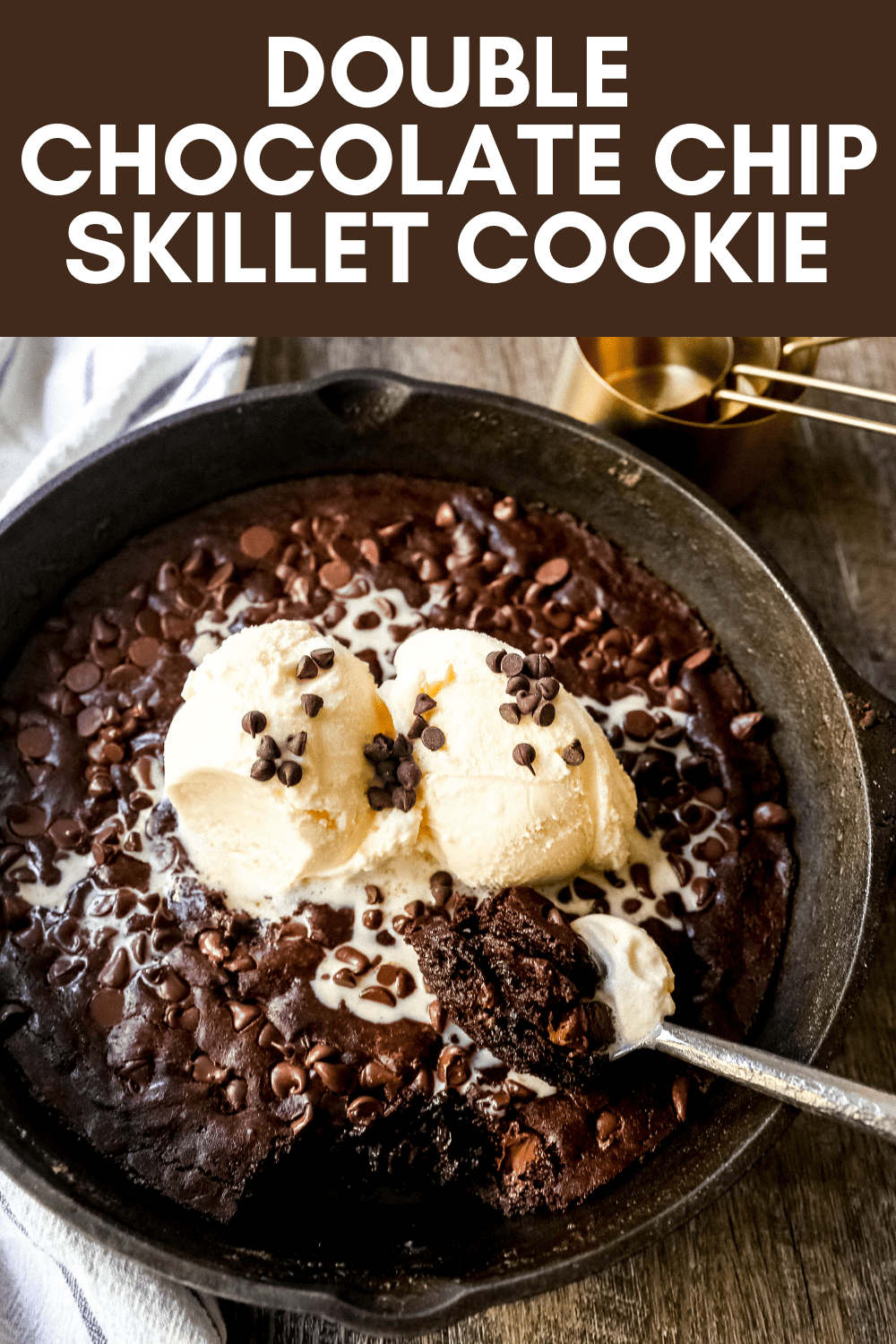 You can find me on instagram @modern_honey. I love to hear from you!