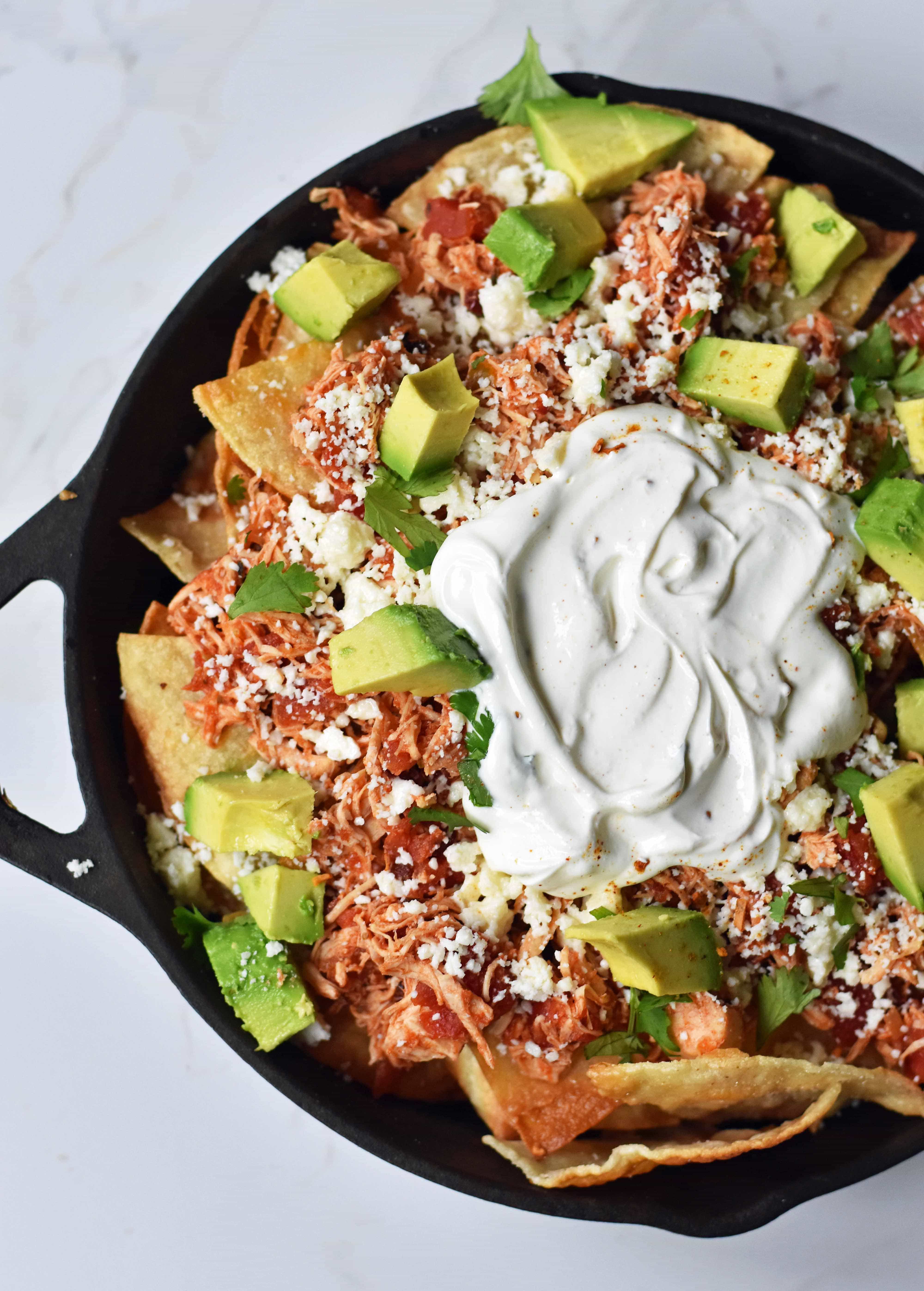 Chicken Chilaquiles made with tender Mexican chipotle spiced chicken with tortilla chips, Mexican cheese, fresh avocado, cilantro, and Mexican crema. Such an easy meal to put together for breakfast, lunch, or dinner.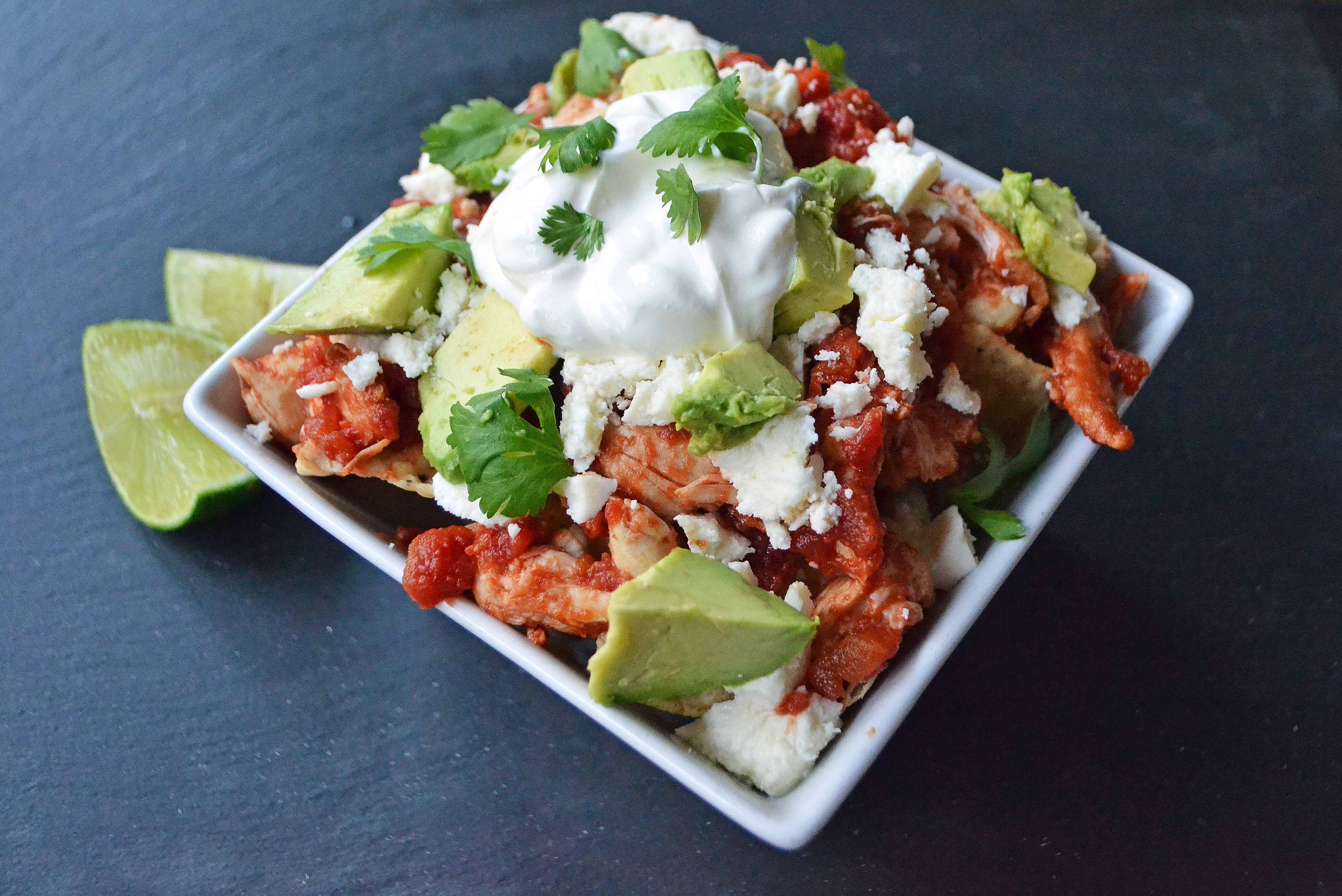 Lunch.
Most of the time... I think it's harder to figure out what to eat for lunch than it is for dinner. How many times do you take time out of your busy day to whip up something healthy for your lunch?
Years ago, this Easy Chicken Chilaquiles was my lunch mainstay and I became obsessed with it. I literally craved it every single day because it was full of Mexican spicy flavor yet still fit my gluten-free diet. It is such a simple recipe!  I can make the chipotle chicken ahead of time and then when lunch comes around, all I have to do is assemble the toppings.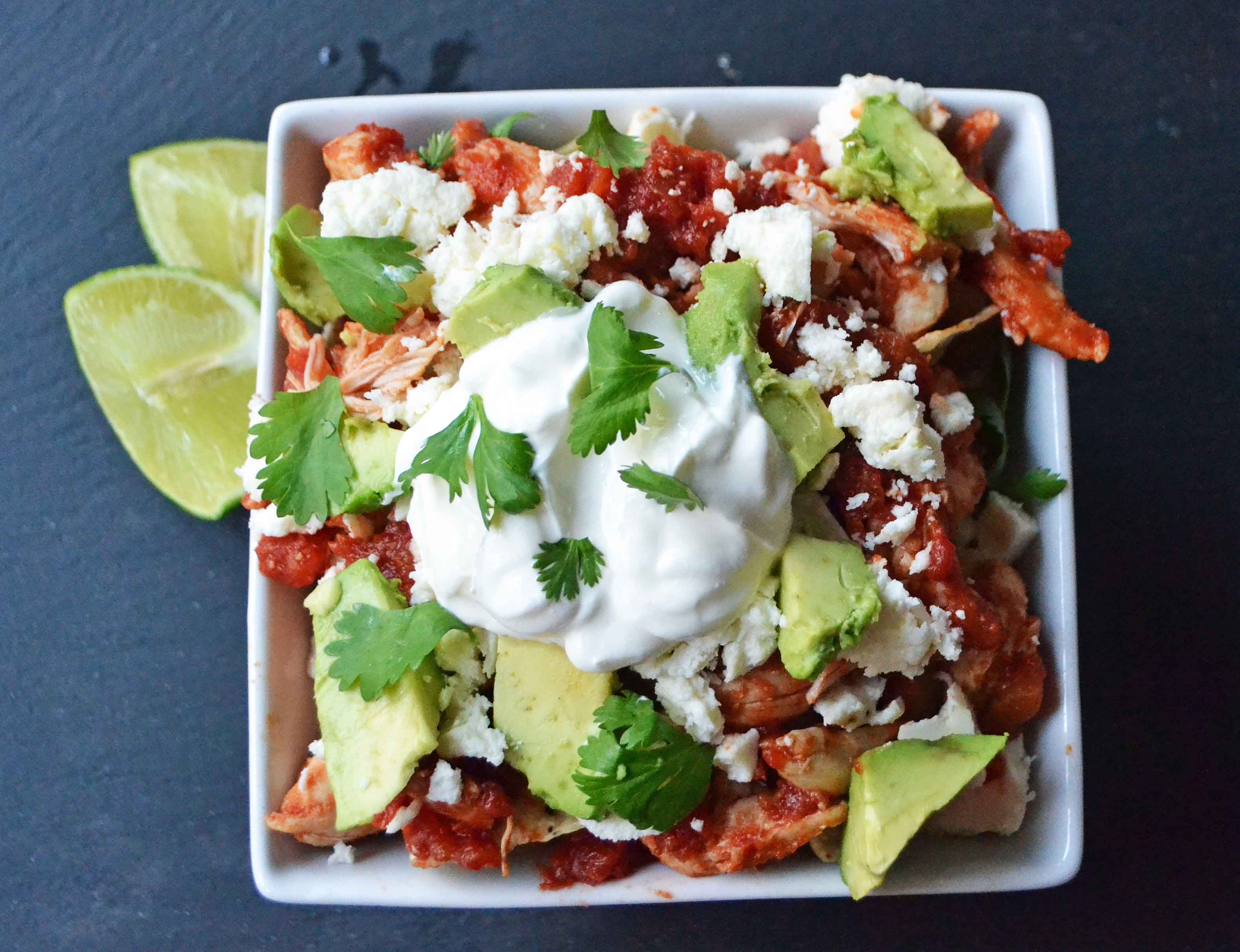 It starts with simmering chicken tenders with chipotle chilies in adobo sauce and diced tomatoes and cooking it until the chicken is tender. Then you layer the chipotle chicken on top of tortilla chips, top it with Queso Fresco or Cotija cheeese (can even use feta), fresh avocado slices, cilantro, and Mexican Crema (or sour cream).
Oh my heavens, it is so good. These Easy Chicken Chilaquiles are seriously so addicting you will want to eat it for breakfast, lunch, AND dinner.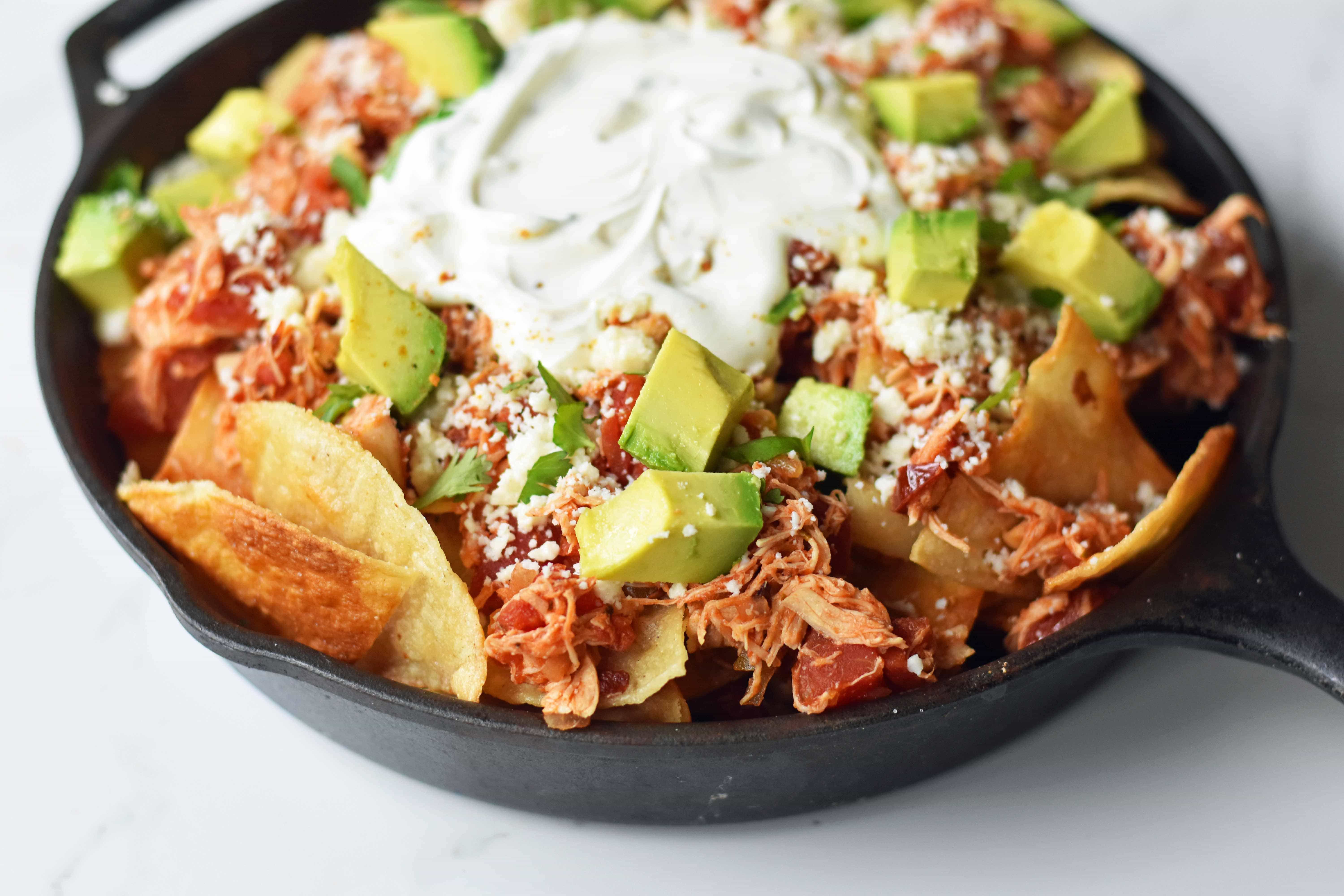 There are several options here. You can simmer the chicken in chipotle chilies and tomatoes until tender or start with a rotisserie chicken and simmer it in the chilies and tomatoes. They are both fabulous options!
Pin on PINTEREST: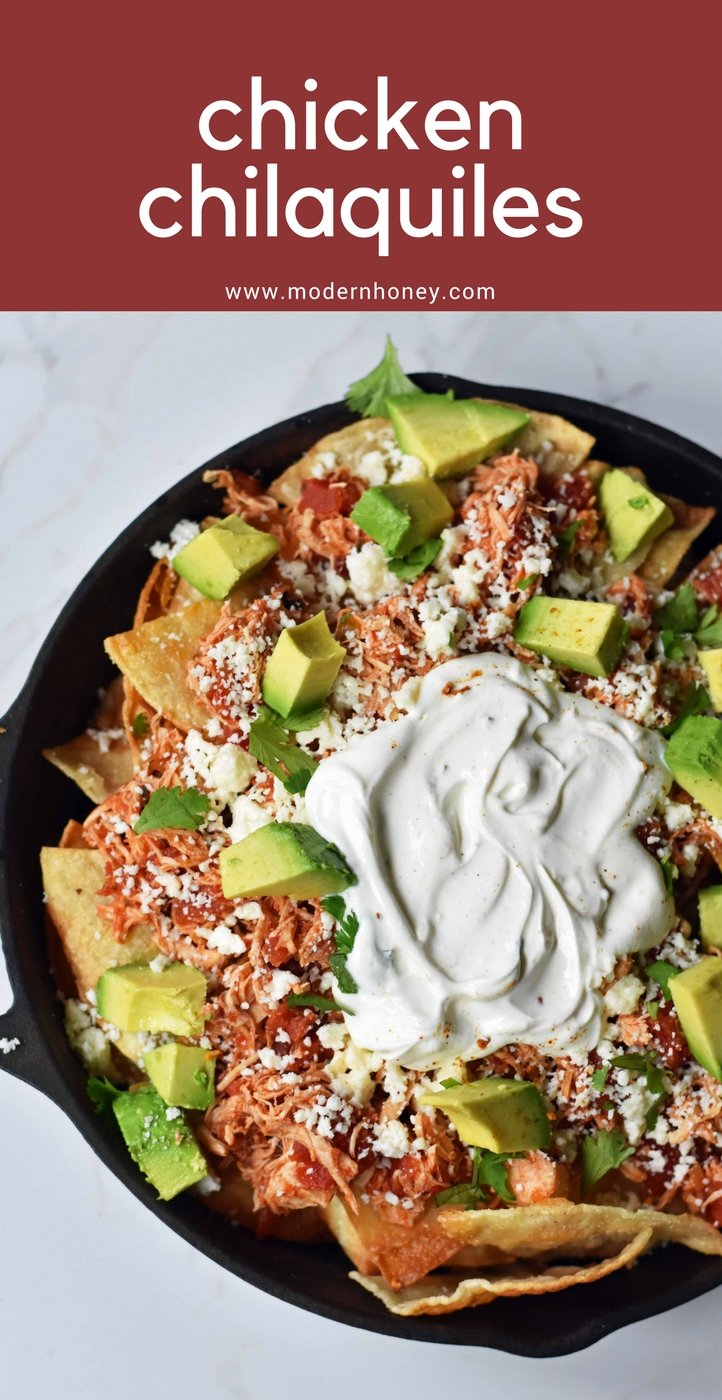 If you want to a lunch or dinner that you can make in less than 30 minutes that everyone will love, then this Easy Chicken Chilaquiles in the dish for you! Grab a fork and dig in!
Happy Cooking! xo