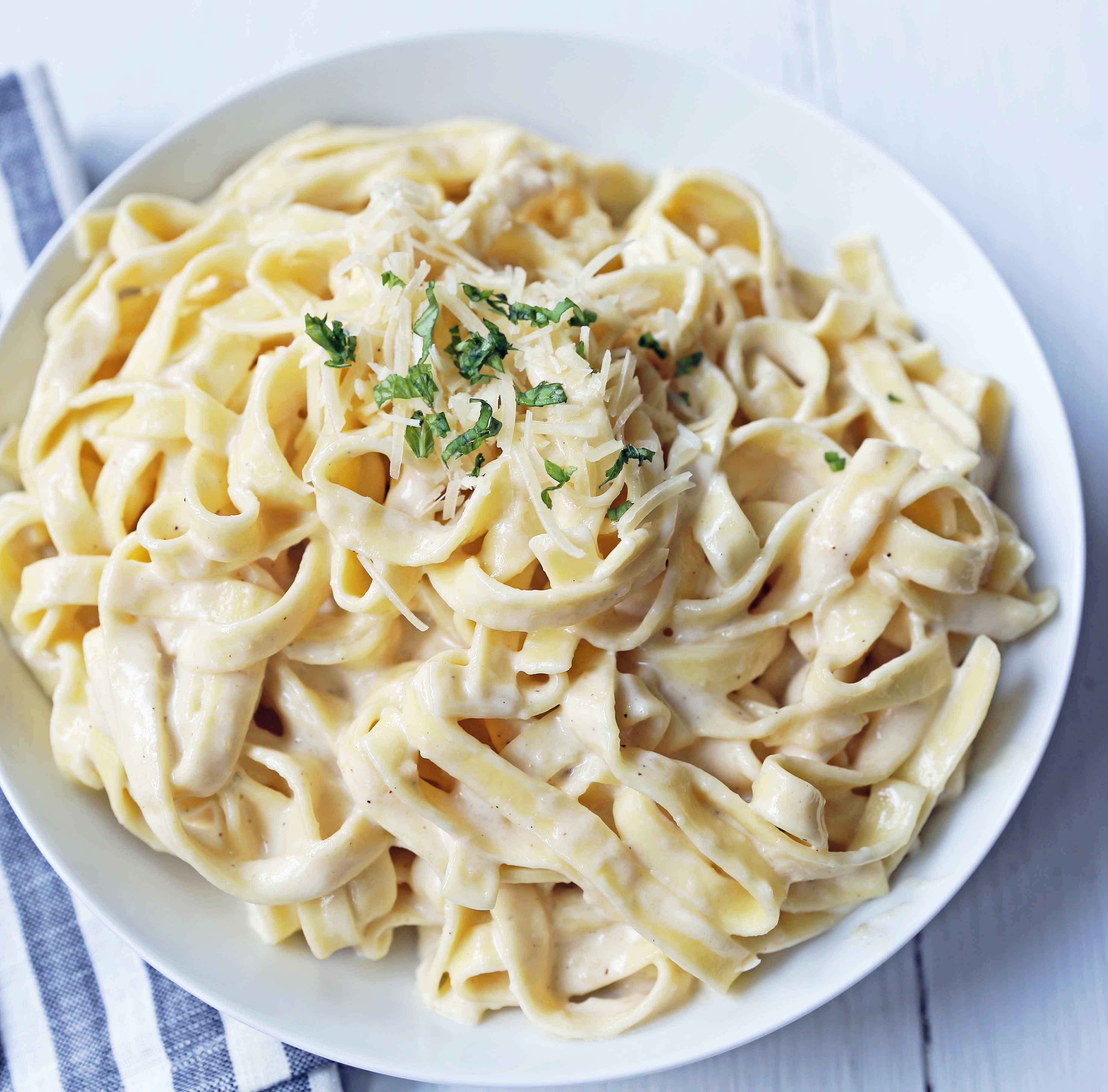 Fettuccine Alfredo
Fettuccine pasta topped with a homemade rich decadent alfredo sauce 
There are certain recipes that are essential to have in your recipe box and one of them has to be a phenomenal Fettuccine alfredo recipe.  Years ago, when I was teaching kids' cooking classes, this was one of the first things I taught them. Almost every single kid around goes crazy for alfredo sauce! It is so easy to make a homemade alfredo sauce that you will never buy the jarred variety again!
This homemade alfredo sauce is made with simple ingredients -- butter, parmesan cheese, garlic, heavy cream, and salt. It's a 5-ingredient alfredo sauce that is beyond easy!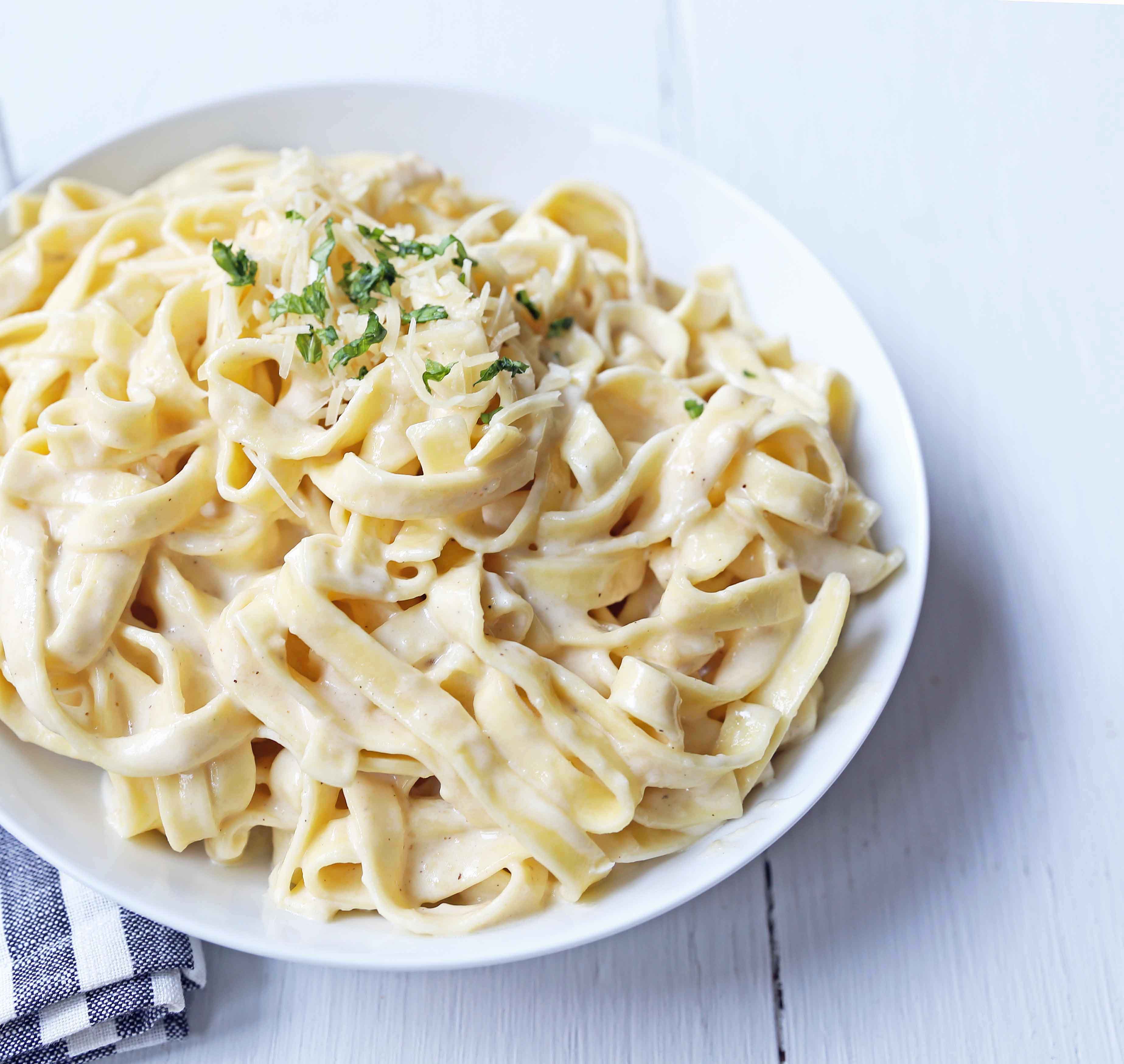 If you are looking for a lighter version, I created a low-fat fettuccine alfredo version called Skinny Fettuccine Alfredo. You can find the recipe HERE.
This homemade alfredo sauce can be tossed with the pasta so the pasta soaks up all of the sauce or it can be spooned over hot, fresh pasta.  I love to use fresh refrigerated fettuccine noodles because it tastes that much better. If you want the fettuccine alfredo to be a little more "saucy" toss the sauce with less than one pound of pasta (you may start with 12 ounces of fettuccine).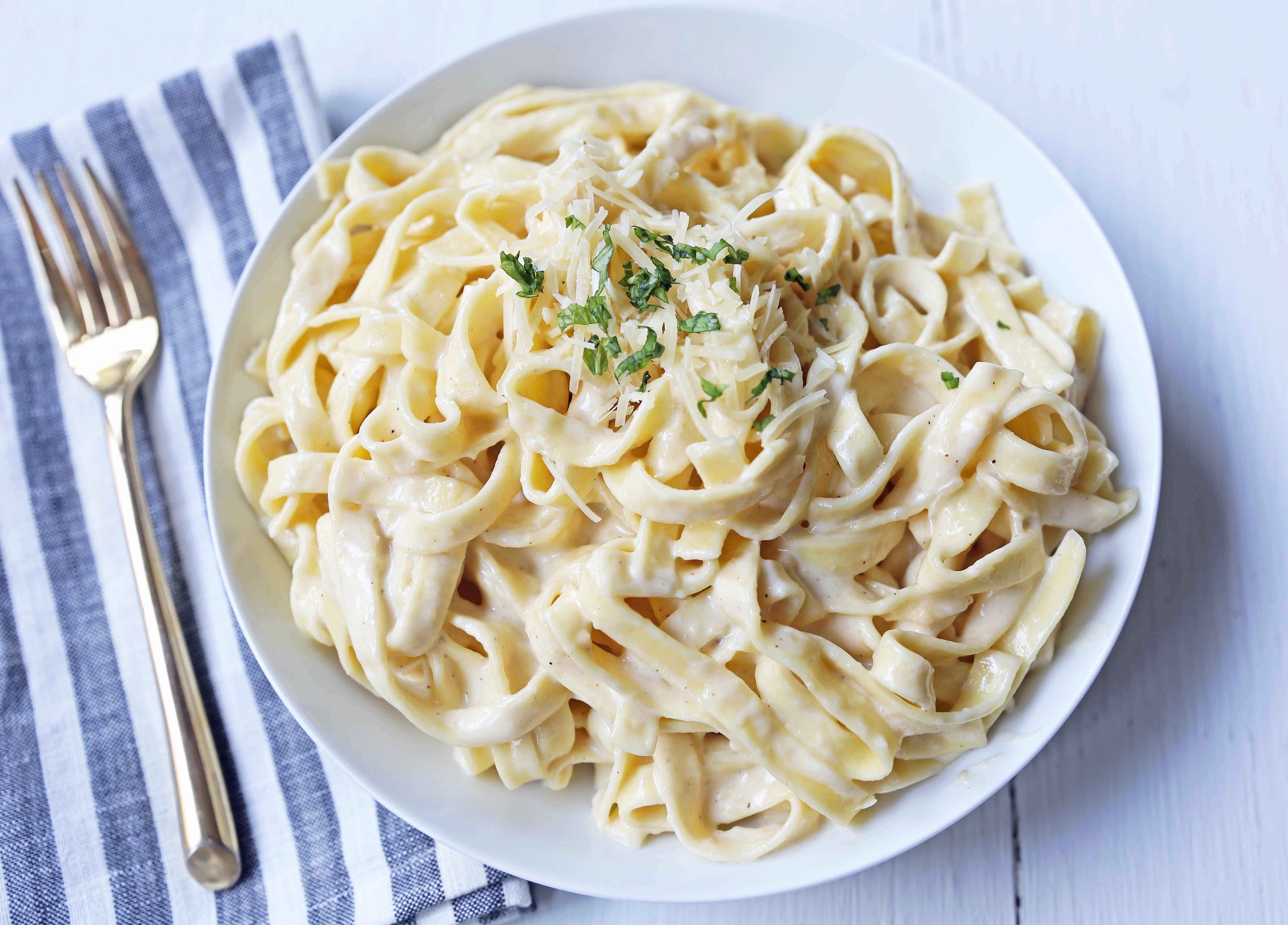 Tips for making PERFECT FETTUCCINE ALFREDO:
Start by bringing water to a boil in a large pot. Add salt to the water to season the pasta. Once it is boiling, add pasta and cook according to package instructions.
Saute the garlic and butter together until softened -- about 1 to 2 minutes.
Add heavy cream and let simmer over medium-high heat for about 5 minutes to thicken. Add salt and pepper to taste. Add half of the parmesan cheese to the mixture and whisk well until smooth.
Save some pasta water. The pasta water is full of flavor and can be used to thin out the sauce.
Toss alfredo sauce with fettuccine pasta and add half of the parmesan cheese. Once it is tossed, garnish with the remaining parmesan cheese. Add a little pasta water if it needs to be thinned out.
Garnish with Italian parsley, if so desired.
Pin on PINTEREST: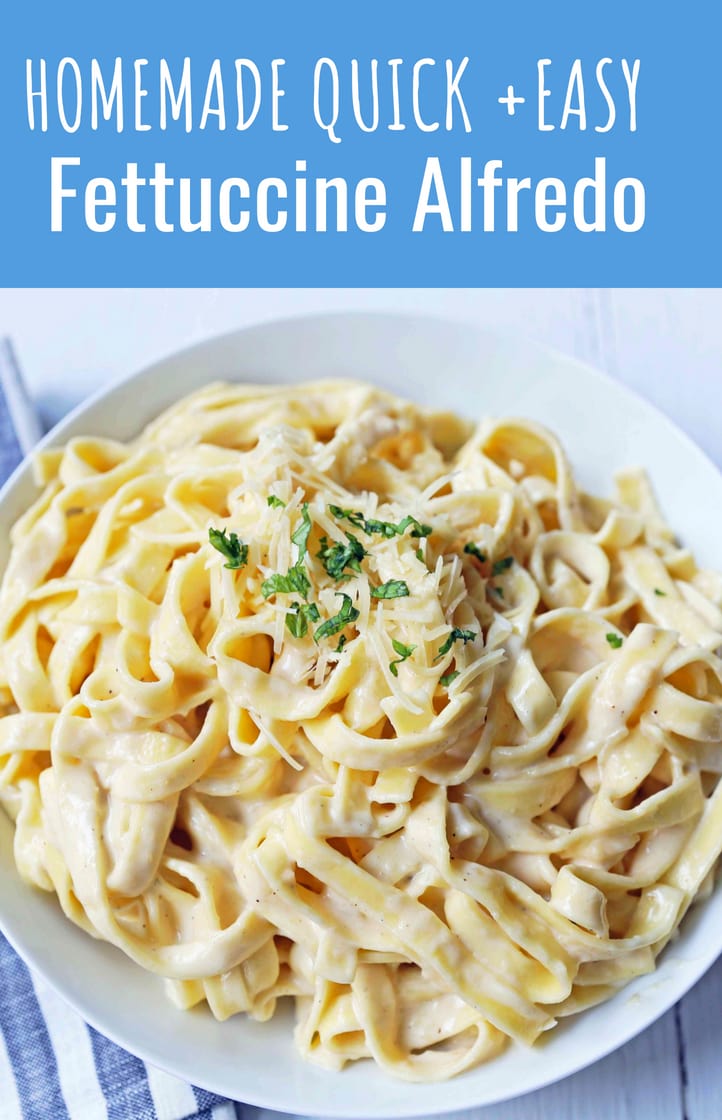 I hope you love this fettuccine pasta with homemade alfredo sauce. Happy Cooking, my friends!