How to make homemade banana walnut buttermilk pancakes from scratch drizzled with buttermilk syrup. This homemade buttermilk syrup is a family favorite recipe.
BANANA WALNUT BUTTERMILK PANCAKES with BUTTERMILK SYRUP
Around these parts, pancakes reign supreme as we take good pancake making very seriously. My Mom had to find a way to keep five growing boys full and happy and a heavy dose of pancakes usually kept them out of the kitchen for hours.
Growing up, we would load up our wood-paneled station wagon and head to Camelback Mountain to my Grandma's house. We all begged for the coveted sleepover at Grandma Faye's because we were treated like full-on royalty. She showed her love not only with her warm hugs but with the way she treated us - we always felt nurtured and taken care of when we were with her.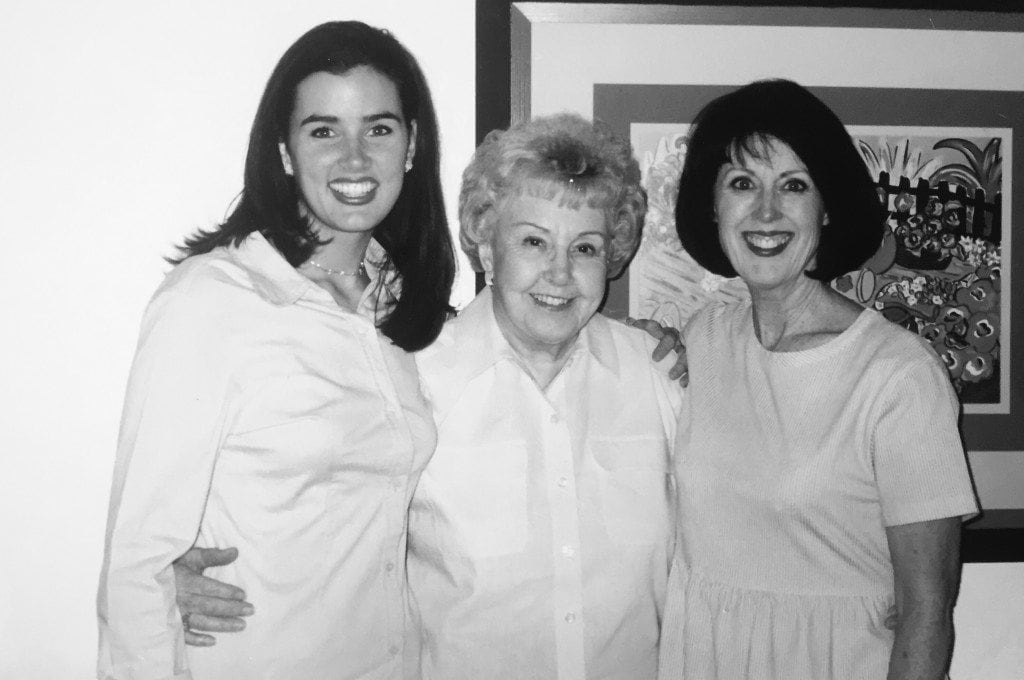 Upon waking, the smell of her famous breakfast spread filled the air. Breakfast always included fresh fruit with sweetened cream, crispy bacon, toast with homemade jam, fresh eggs to order, sweet rolls, and golden pancakes topped off with her famous homemade syrup.
Always, before we ate and in the sweetest voice imaginable she would say, "I hope you can make a meal of it." We did that and then some when we rolled ourselves out of her house.
There was one thing Grandma Faye always said which has stuck with me long after her passing.  "No matter what, Melissa...kill them with kindness." She did that every single day of her life.
To this day, pancakes may be one of the best comfort foods on the planet. Over the years, I have made dozens of recipes only to fall in love with this one and I've never looked back.
How to make Perfect Banana Walnut Buttermilk Pancakes:
Let's get down to the pancake business. Why is it important to use buttermilk in pancakes? You will love the perfect mix of buttermilk which makes the pancakes tender and butter which gives them flavor. If you don't have buttermilk on hand, never fear you can make your own - with only milk, white vinegar, and a little patience.  Add 4 teaspoons of vinegar to each 1 cup of milk.  Let sit for at least 10-15 minutes and let the curdling magic happen. Now, it's not the real thing but it's a close second if you are in a pinch!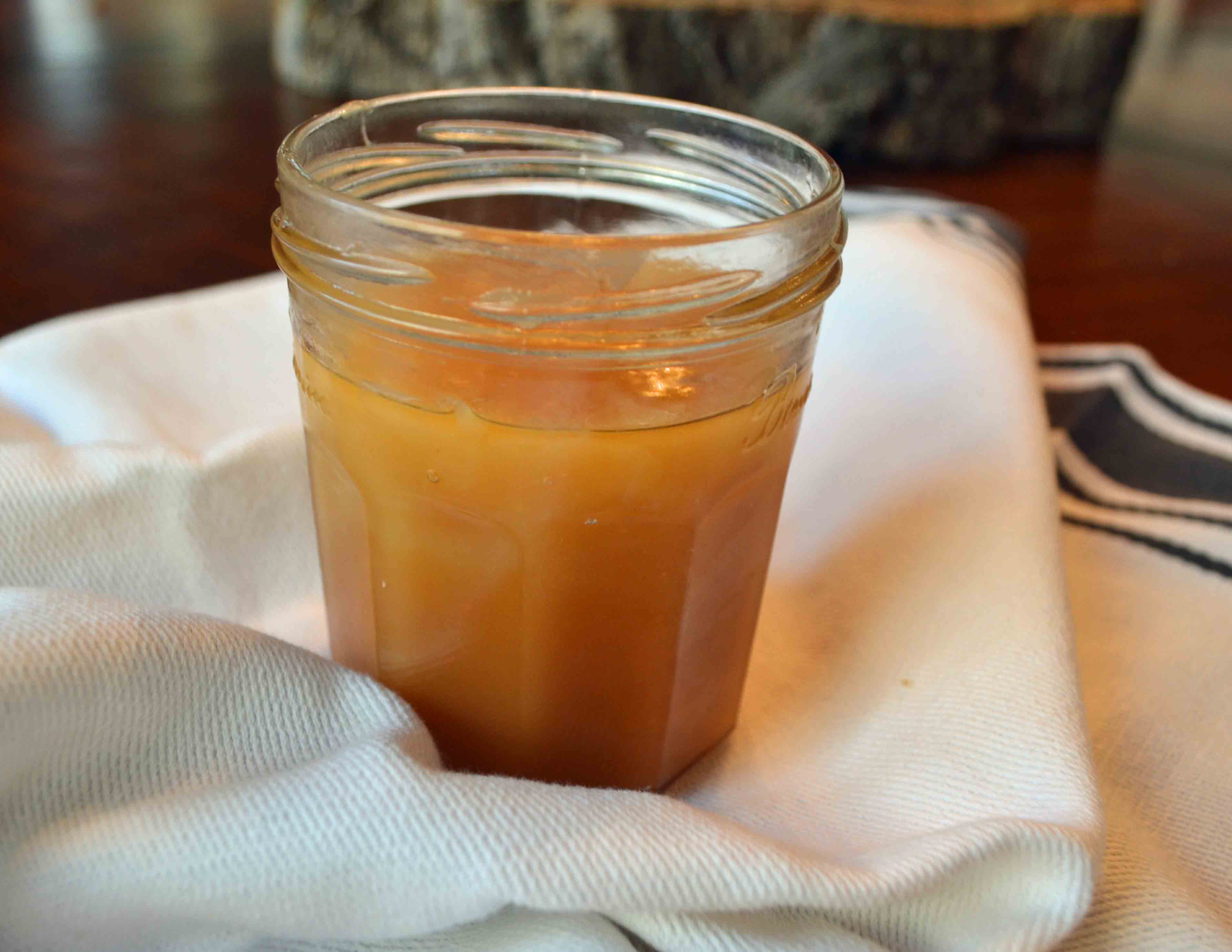 How to make Famous Buttermilk Syrup Recipe:
The buttermilk caramel syrup recipe can make cardboard taste good. You will never want to eat Log Cabin faux syrup again! This homemade buttermilk syrup recipe is made with simple ingredients -- butter, sugar, buttermilk, light karo syrup, baking soda, and vanilla. It is made by slowly simmering the ingredients on the stove until the syrup becomes a rich golden brown color. This is the best buttermilk recipe on the planet!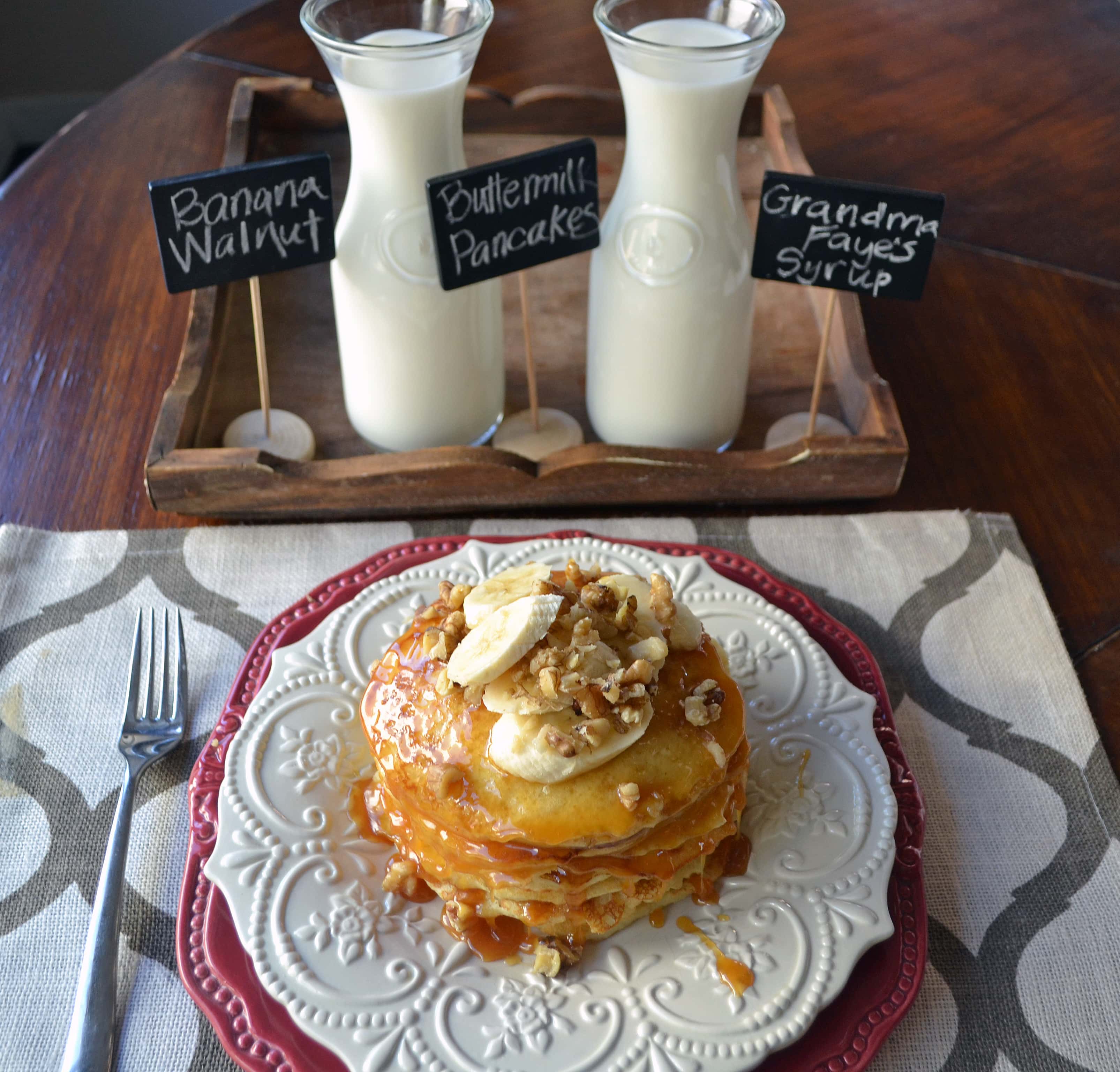 Now, go make someone you love some buttermilk pancakes and buttermilk caramel syrup that will knock their socks off!
Happy Baking!
PIN on PINTEREST: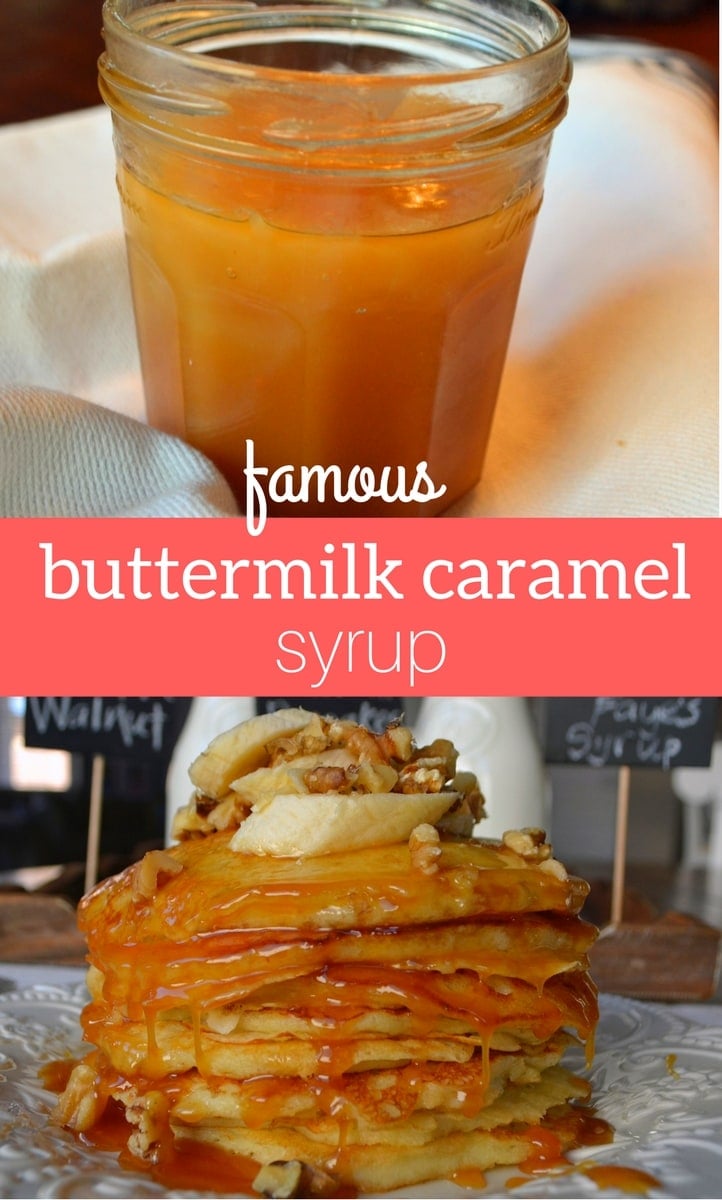 Now about this name....
My Dad's name is Golden.
My Grandpa's name is Golden.
And my little one likes to be referred to as Goldie.
So it was only fitting that I name these golden wonders after some of my favorites.