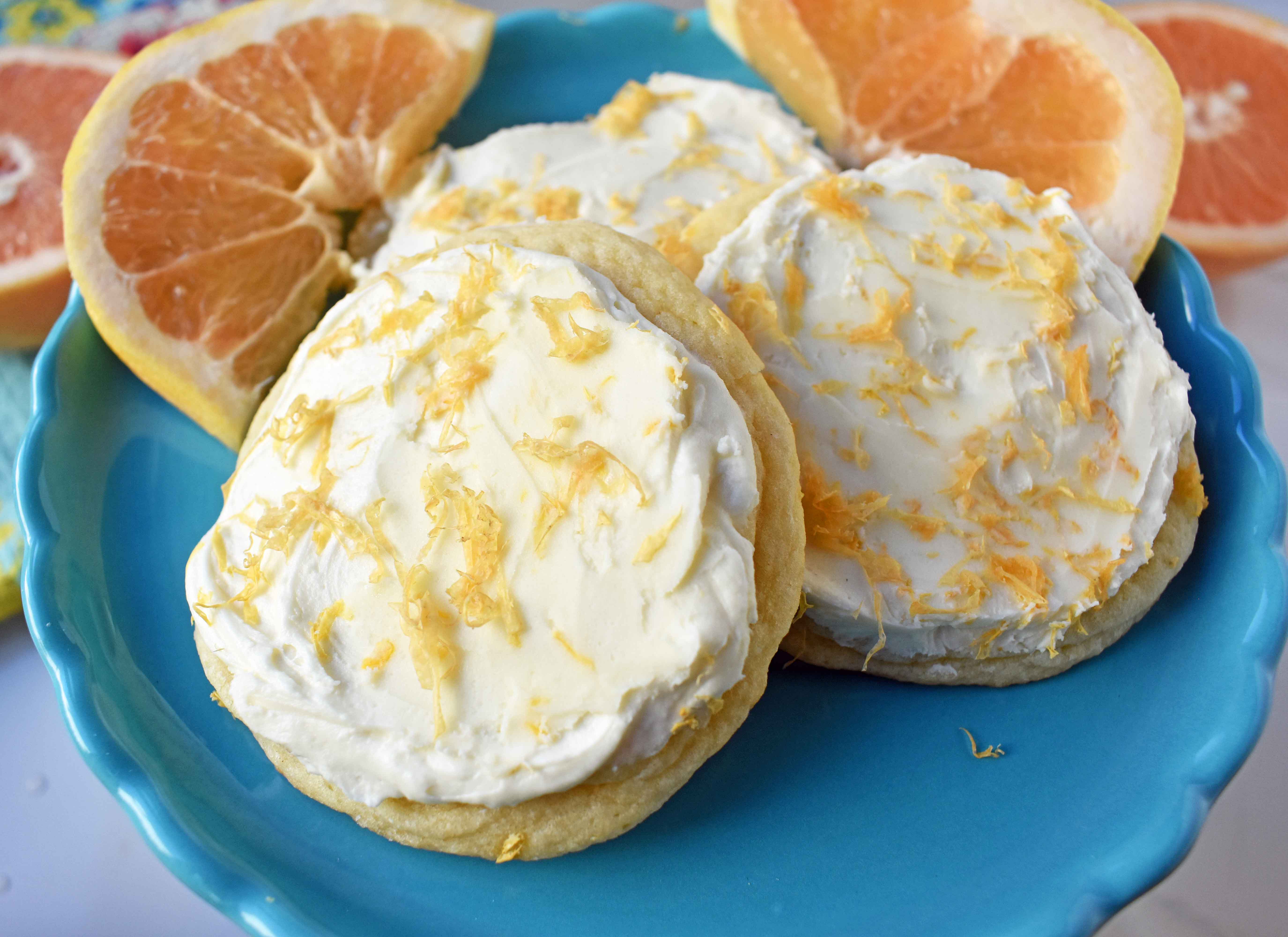 I grew up in an area where almost everyone grew citrus in their backyard. Once January hit, we would squeeze oranges, lemons, and grapefruits for hours and would call the OJ, our very own liquid gold.
Years ago we bought an existing home and have spent years remodeling it. One of the first things we did was to plant some citrus trees. I was so proud that we produced a whole 2 lemons this year! I can't wait until we have more citrus than we know what to do with!
Last Sunday we were visiting our cousin's house and Christine asked if we would like to pick some grapefruits from her tree.  I came home with five large bags of grapefruits and had to figure out what I could make with them. Since my first thought usually goes to cookies, I thought it would be amazing to create a soft, chewy grapefruit sugar cookie.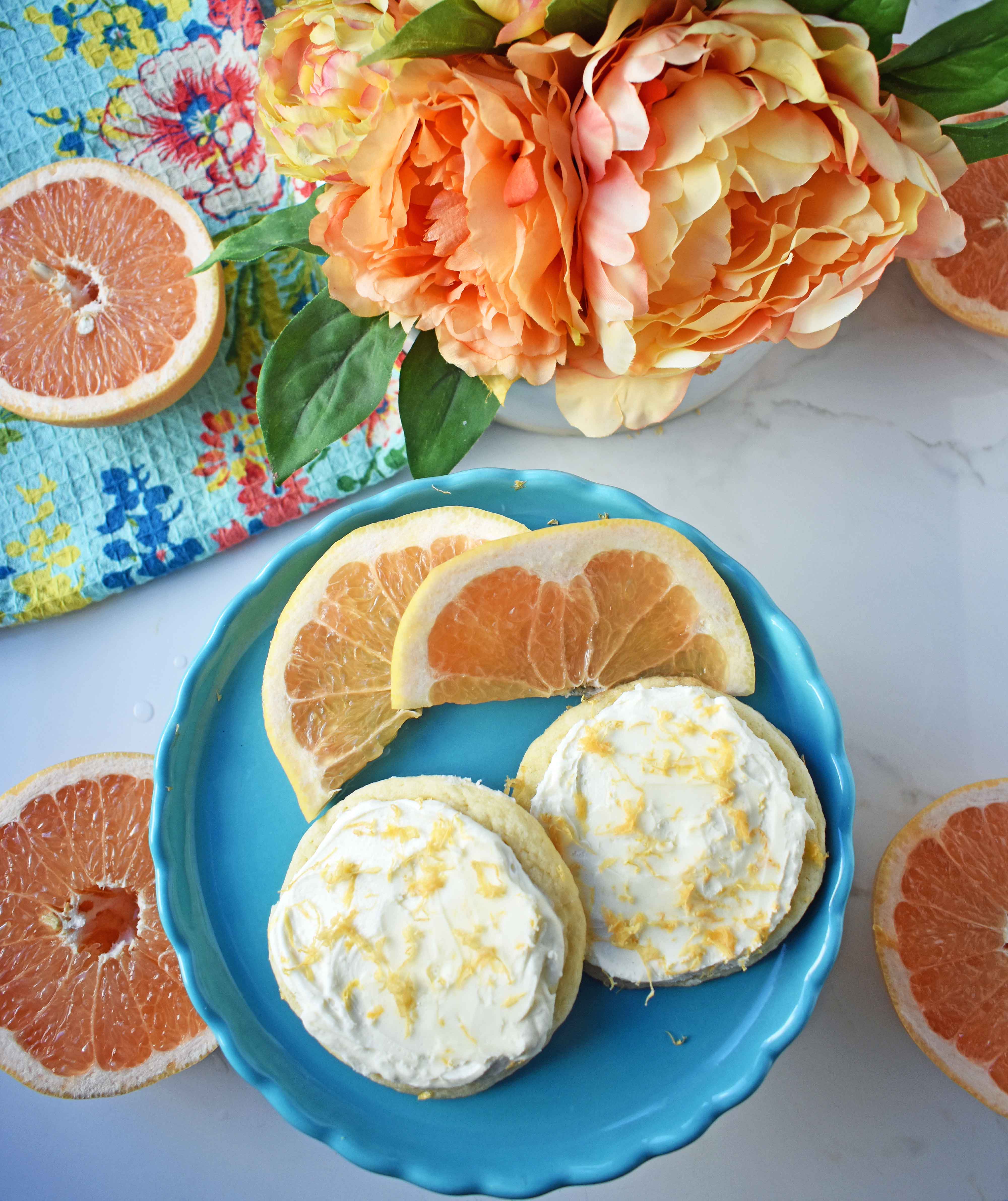 The grapefruit sugar cookie came out even better than I imagined. It had a mild citrus flavor and enough sweetness from the sugar to offset the tartness of the grapefruit.  It was amazing on it's own but I wanted to add a homemade white chocolate buttercream made with butter, melted white chocolate, and powdered sugar.
The Grapefruit Sugar Cookie with White Chocolate Buttercream was topped with some grapefruit zest for a touch more fresh citrus flavor.  The white chocolate buttercream is silky smooth and is the perfect accompaniment to the grapefruit sugar cookie. We put them in the freezer and couldn't believe how good they were eaten straight out of the freezer.
PIN on PINTEREST: 
I can't wait to hear what you think of these Grapefruit Sugar Cookies. Reach out anytime on Instagram at @modern_honey.
Happy Baking! xo