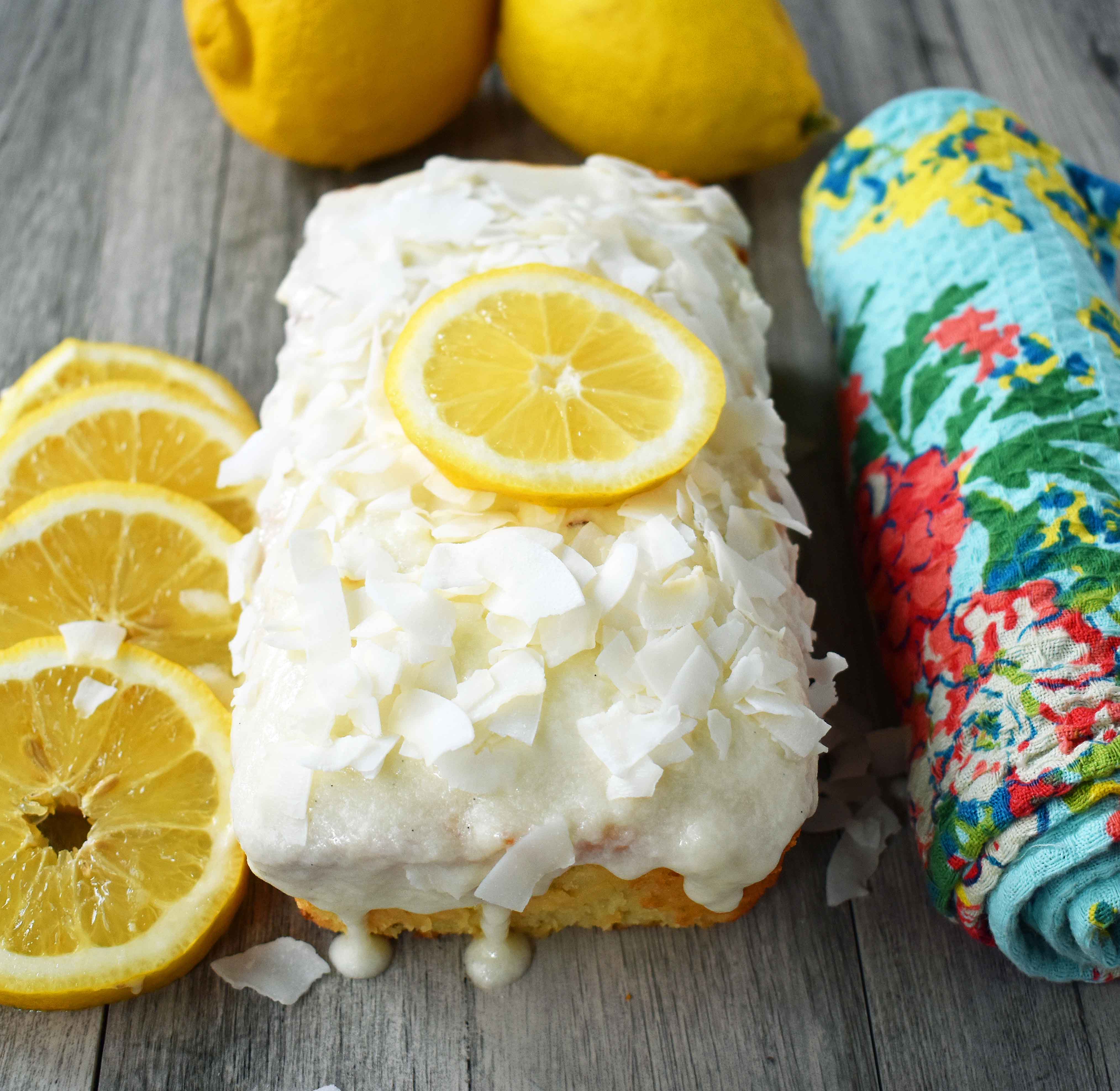 We've been going CRAZY over lemons in our home.
One of my dear friends has lemon trees that are busting at the seams with fresh lemons and invited us over to pick them. We went a little nuts and now have more lemons than we know what to do with!
I wanted to create a lemon bread that could be wrapped and given as a thank you gift or served at breakfast.  My Grandma Faye loved anything lemon and always served such a moist, soft, and fluffy lemon bread. So I started a long recipe testing process in search of the best lemon bread.
Since butter adds the most flavor, I started with making a sweet lemon bread with all butter. The results were good and the bread was downright delicious but it lacked the moist texture I was after.  Next, we tried half butter and half oil. It was amazing to see how different the results were with such a little change. It was a huge difference maker in the texture. I still wanted to try one more thing -- adding greek yogurt or sour cream to the bread to give it that extra tenderness. That was it! After making so many lemon loaves, we finally had the winner!
Let me introduce Greek Yogurt Lemon Bread.
The full-fat greek yogurt adds a tangy flavor and creamy texture to the bread. I tested the bread with the plain full-fat Fage yogurt but you could experiment with using the 0% or 2% fat varieties.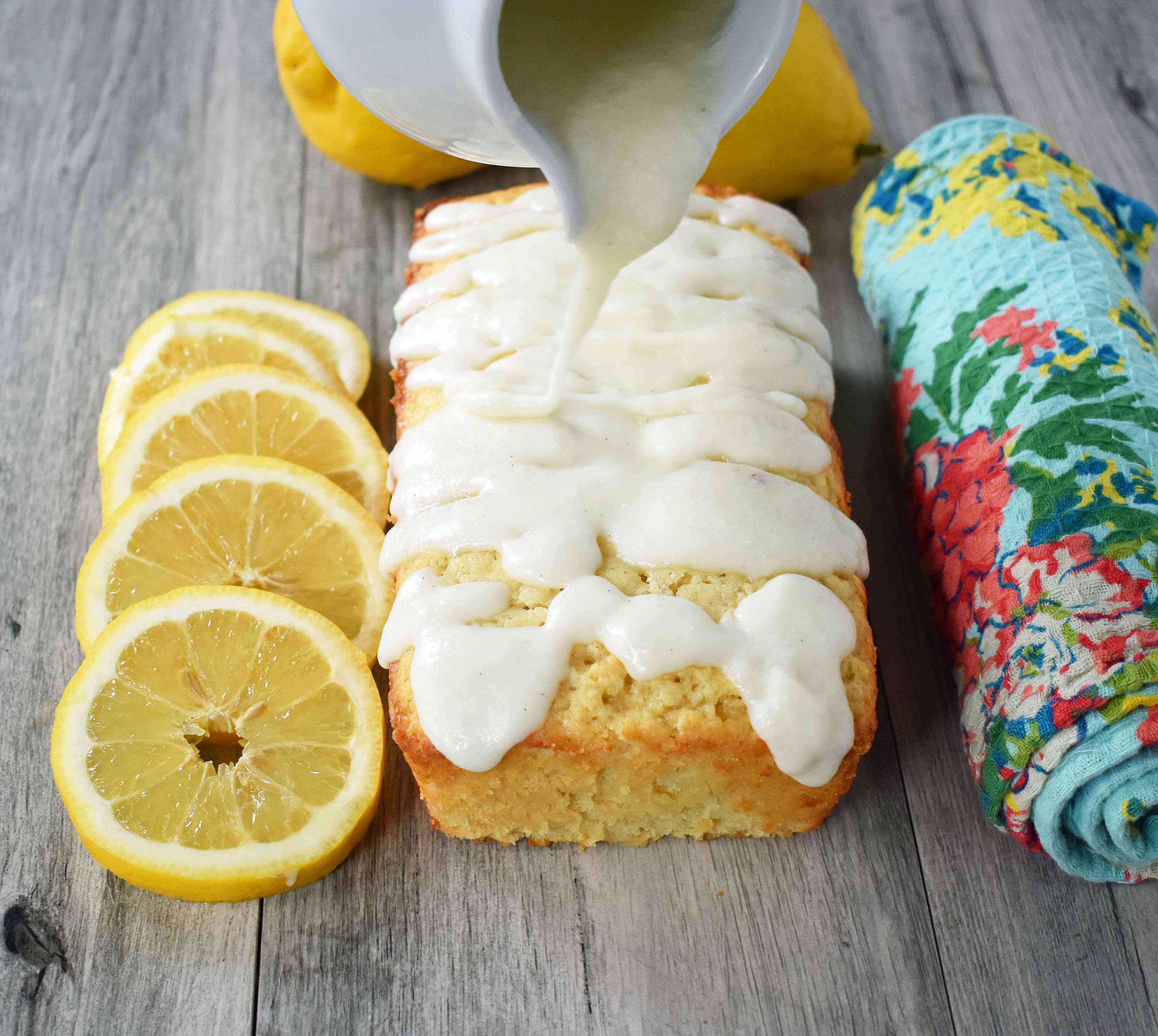 This sweet greek yogurt lemon bread can be eaten alone or with a glaze. I made a simple vanilla bean glaze and topped it with unsweetened coconut flakes. You can also make a lemon glaze and poke holes in the bread to let the simple syrup seep through it. Both recipes will be included down below so you can choose your favorite.
PIN on PINTEREST: