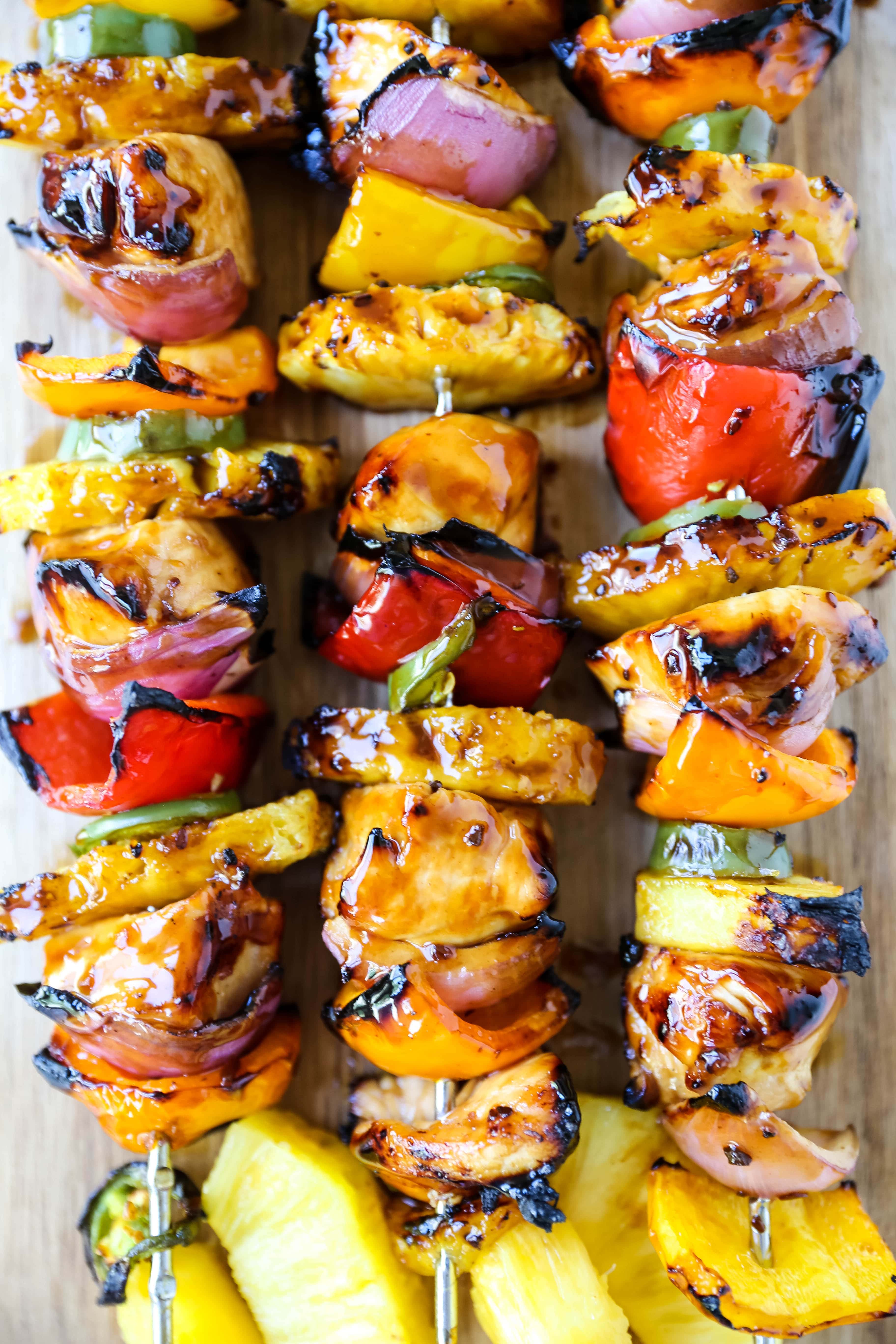 Hawaiian Teriyaki Chicken Skewers
Grilled chicken skewers with peppers, onions, pineapple, and jalapeño basted in a sweet and salty teriyaki sauce and grilled to perfection.
It's officially summertime in our home as all of my kids finished school on Wednesday. I am pretty sure my youngest daughter lived in the pool yesterday! I love our lazy summer days spent by the pool and grilling up our food so we don't heat up the kitchen.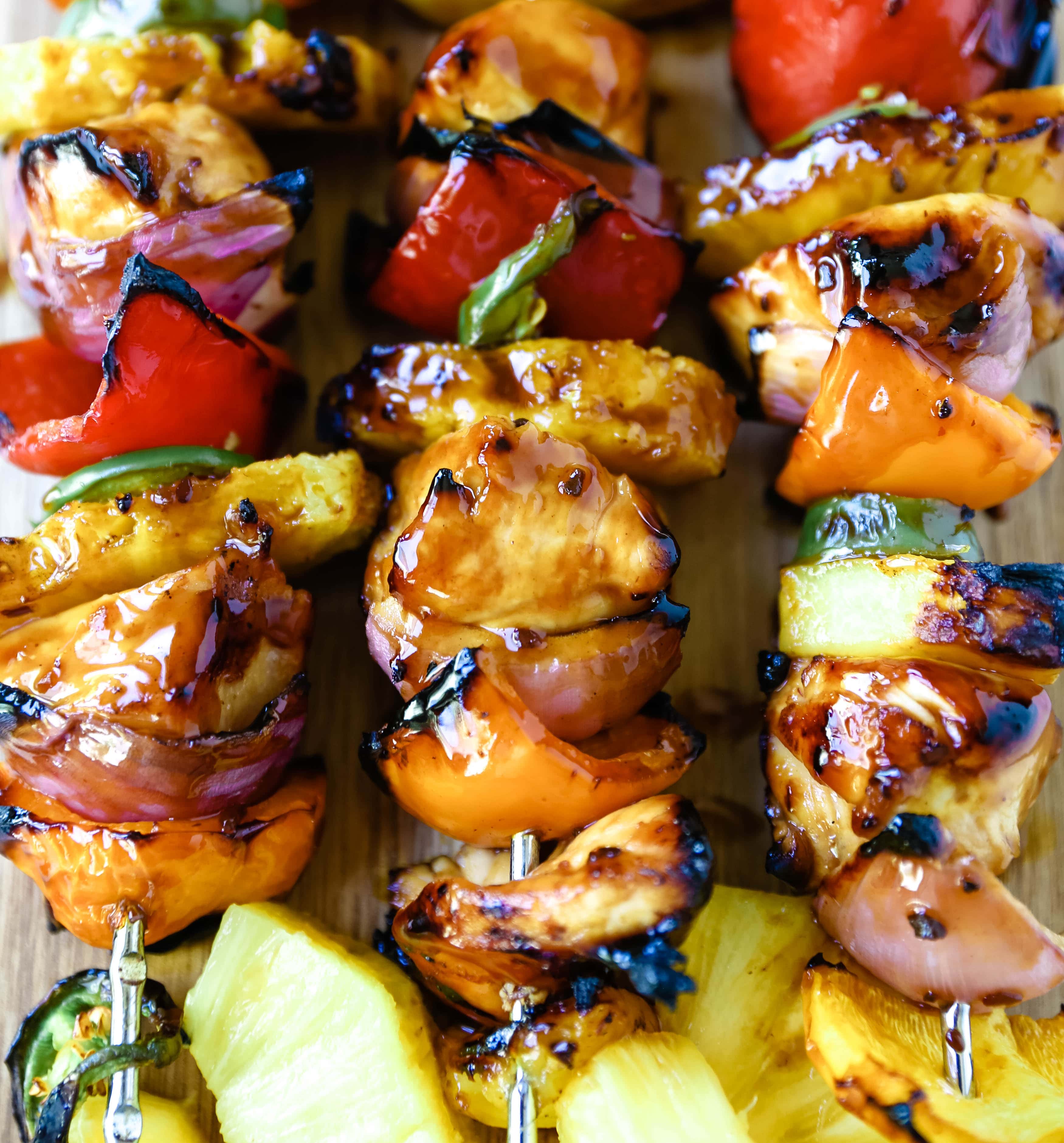 One year ago today, we landed in Kauai, Hawaii as a family to celebrate my daughter's high school graduation. Since my entire family is absolutely fearless and loves any outdoor adventures, it was the perfect place to celebrate. We had an outdoor grill at our place and we grilled almost every single night. We lived on a hefty dose of fresh pineapple and these teriyaki chicken skewers were our favorite Hawaiian meal.
One of the reasons I love these Grilled Teriyaki Chicken Skewers is that my family is getting a balanced meal with lean protein, a mix of veggies, and fresh fruit. The chicken kabobs are marinated and basted in a teriyaki sauce which gives the chicken and sweet and salty bite.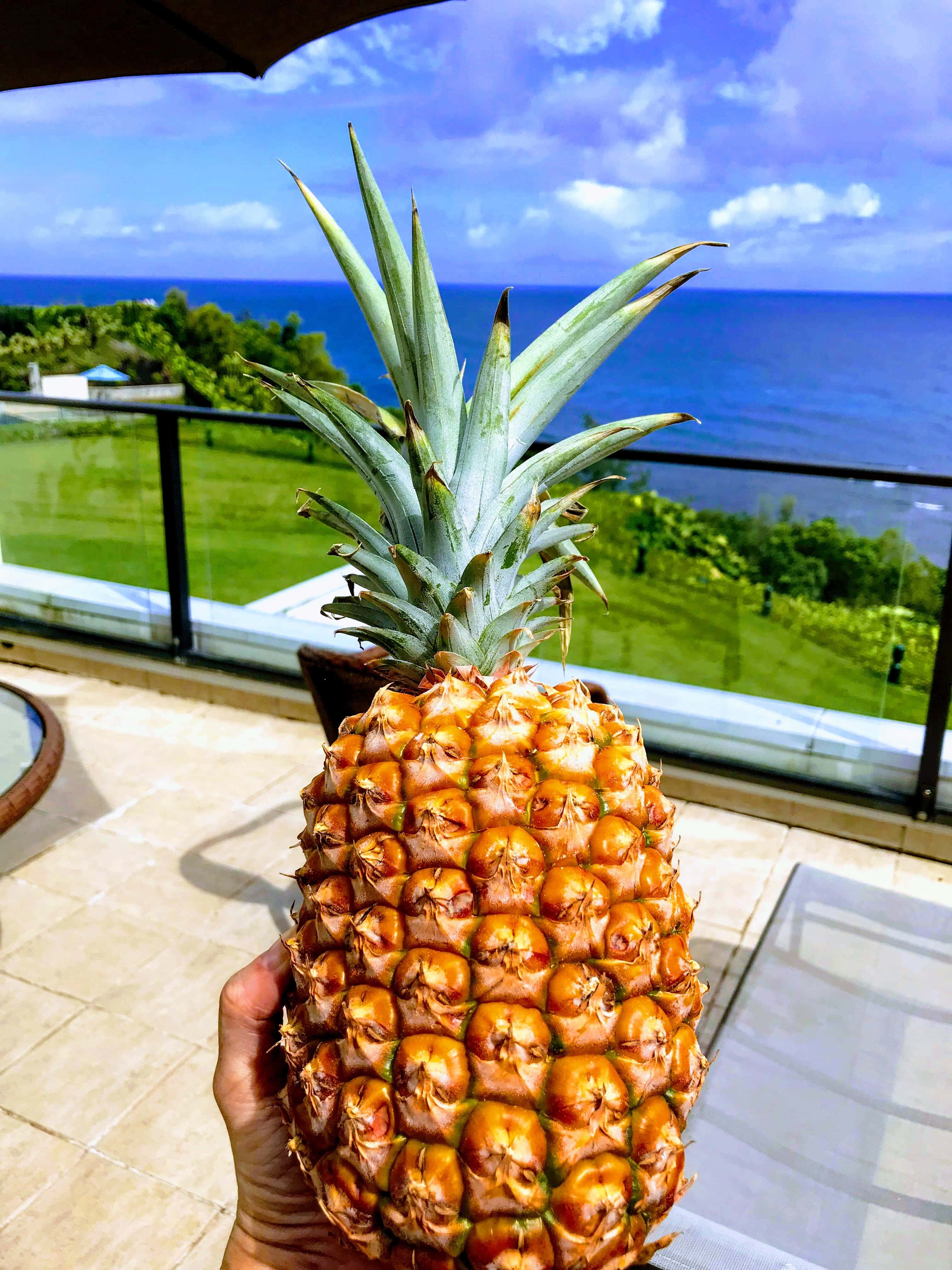 These Grilled Teriyaki Chicken Kabobs are made with chicken breast, red pepper, orange pepper, yellow pepper, red onion, jalapeño, and fresh pineapple. The Hawaiian teriyaki sauce brings it all together!
Since this is a quick and easy meal, I usually buy store-bought teriyaki sauce and add some brown sugar to it. My family loves the extra sweetness on the chicken. You can buy any teriyaki sauce but I usually reach for Annie Chun's Gourmet Teriyaki sauce and add a touch of brown sugar. You can always add fresh pineapple juice or pineapple puree as well.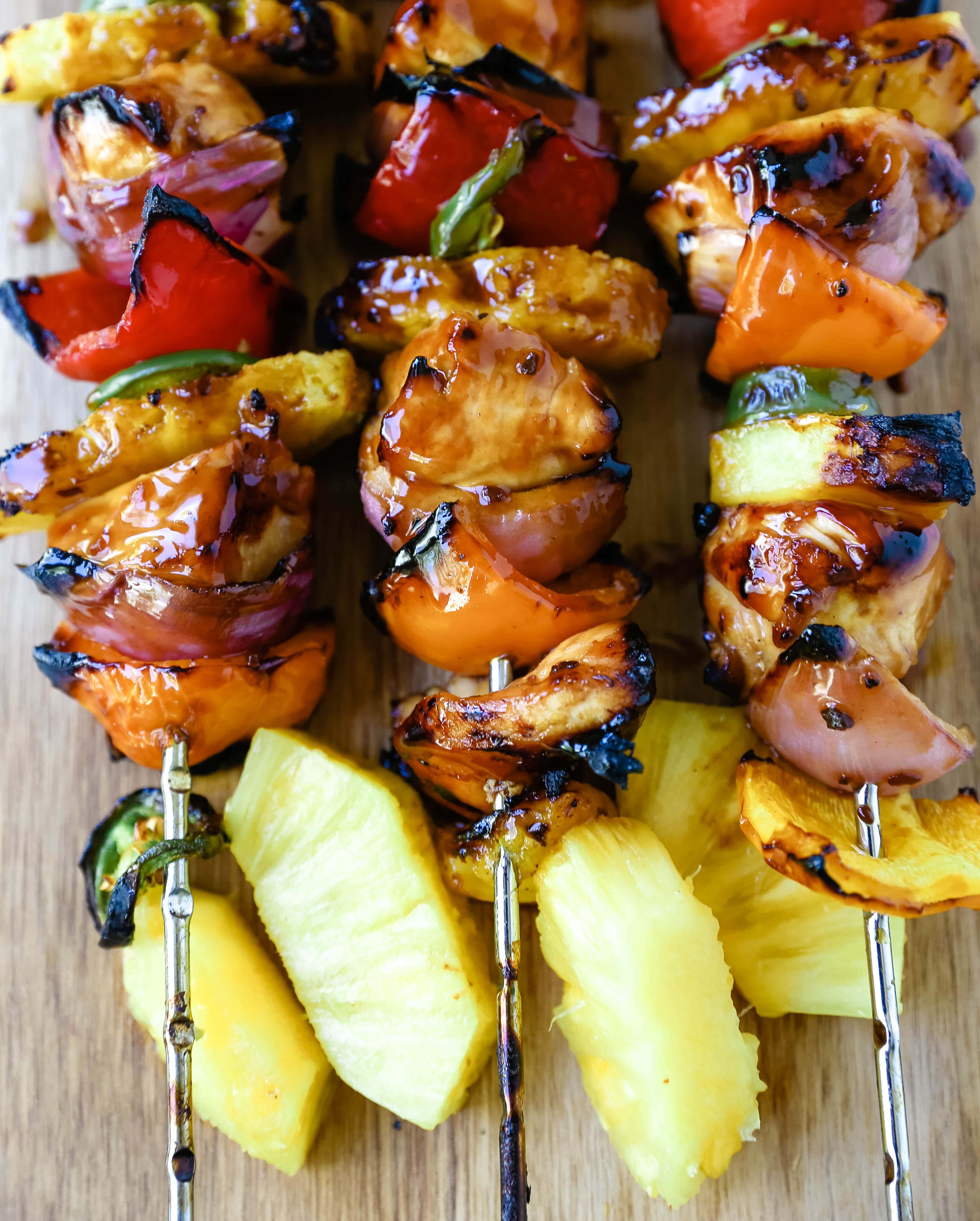 How to make Grilled Teriyaki Chicken Skewers:
 Start with chicken breast and cut into large bite-size pieces. Marinate in teriyaki sauce for at least 30 minutes (longer is ideal).
Cut red pepper, orange pepper, and yellow pepper into large bite-size pieces. Cut red onion and pineapple into large pieces as well. Slice the jalapeño peppers.
Use metal or wood skewers and alternate chicken, peppers, onion, pineapple, and jalapeño.
Heat grill to medium-high heat.  Brush grill with oil to prevent the kabobs from sticking to the grill. Cook for 5-6 minutes per side, depending on the thickness of the chicken. Check it to ensure it is no longer pink.
Brush chicken skewers with remaining teriyaki sauce and serve.