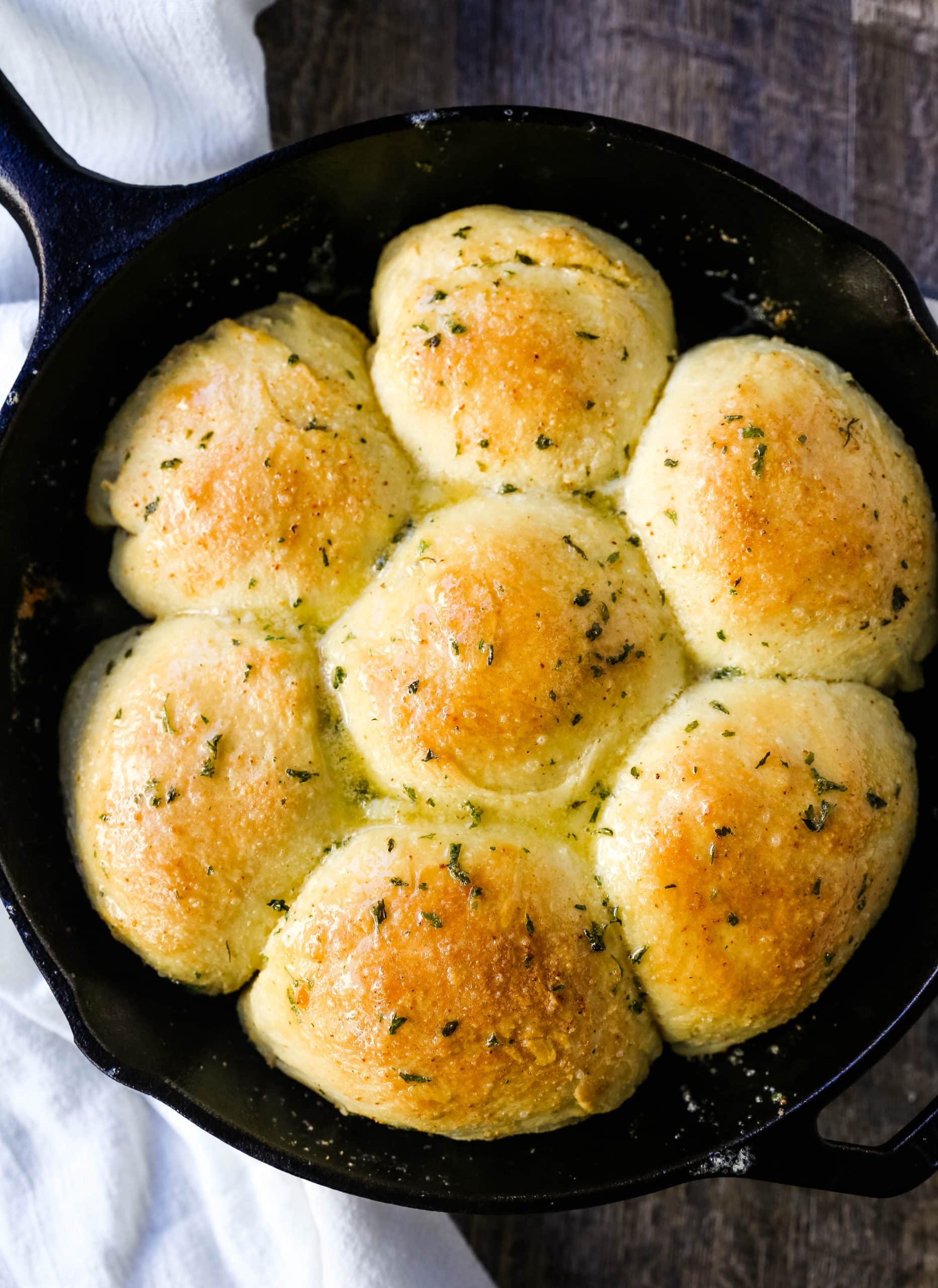 Homemade Garlic Butter Rolls
Made from scratch, fluffy homemade pull-apart rolls slathered in garlic herb butter. The perfect buttery homemade pull-apart rolls recipe!
I am a sucker for carbs. Oh and butter...I love me some butter. So when you combine fluffy, buttery dinner rolls and garlic herb butter, I am a smitten kitten. I have plenty of readers who reach out to me telling me they are intimidated by making homemade bread. But don't you worry, I got you! I will break down step-by-step so you can feel grand success in your kitchen!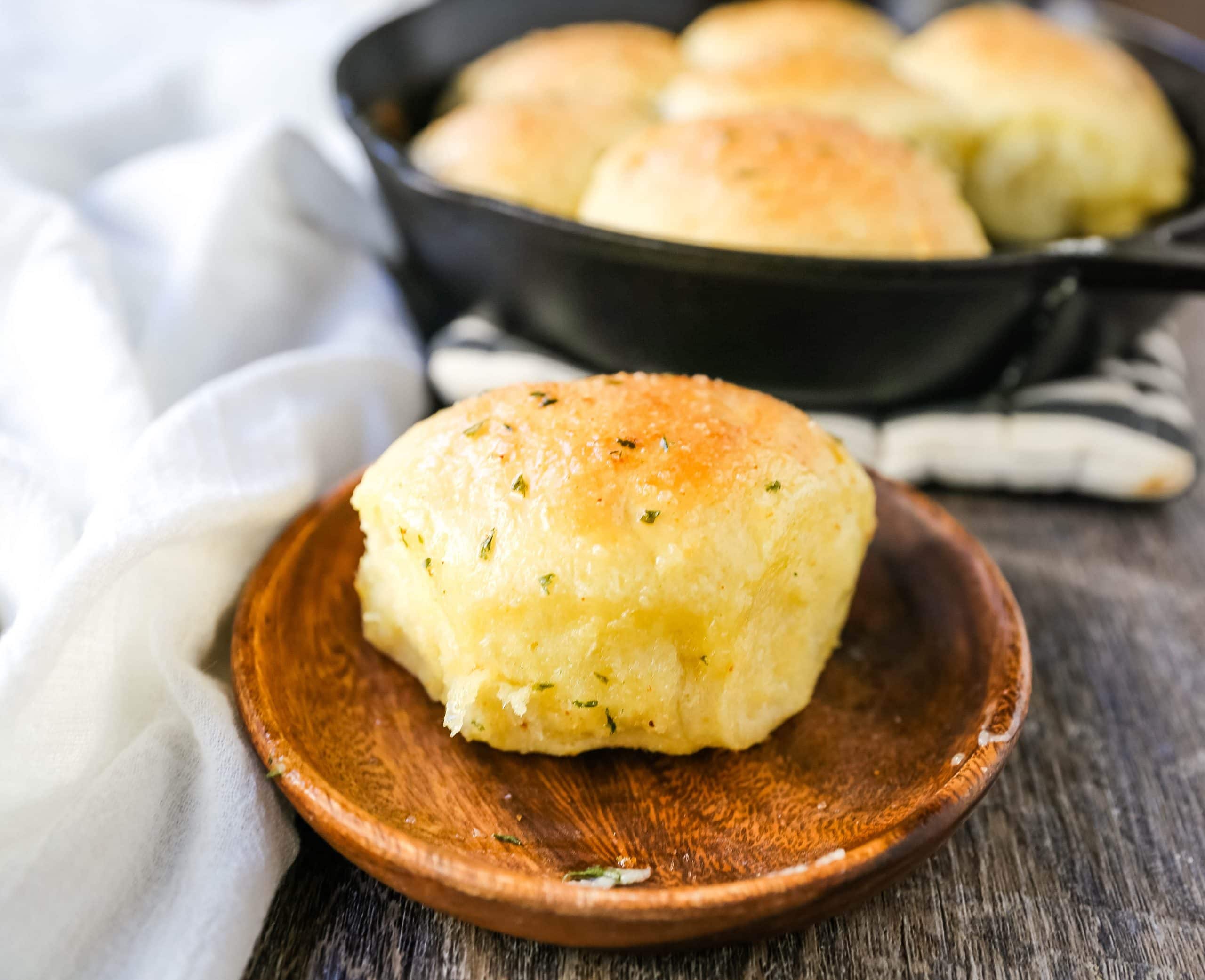 I have shared my favorite HOMEMADE DINNER ROLLS RECIPE with you and it has been a huge hit on Modern Honey. Thank you for trying it! Another recipe that you have loved is my HOMEMADE FRENCH BREAD RECIPE. Making homemade bread at home is so much easier than you think!
These Homemade Garlic Butter Rolls start out with my homemade dinner roll recipe and are baked until fluffy and then a garlic herb butter is spread all over the hot rolls so they can soak in all of the goodness. I like to do slather garlic butter all over the rolls several times to make sure it really soaks into the rolls.
The key to making homemade bread comes down to the yeast. Is it fresh yeast? Will it work? Will it allow my bread to rise? These are all valid questions and concerns. I have a foolproof way to know it is working. I have made homemade bread before with yeast that had gone bad and it never proofed, which means that the bread never did rise.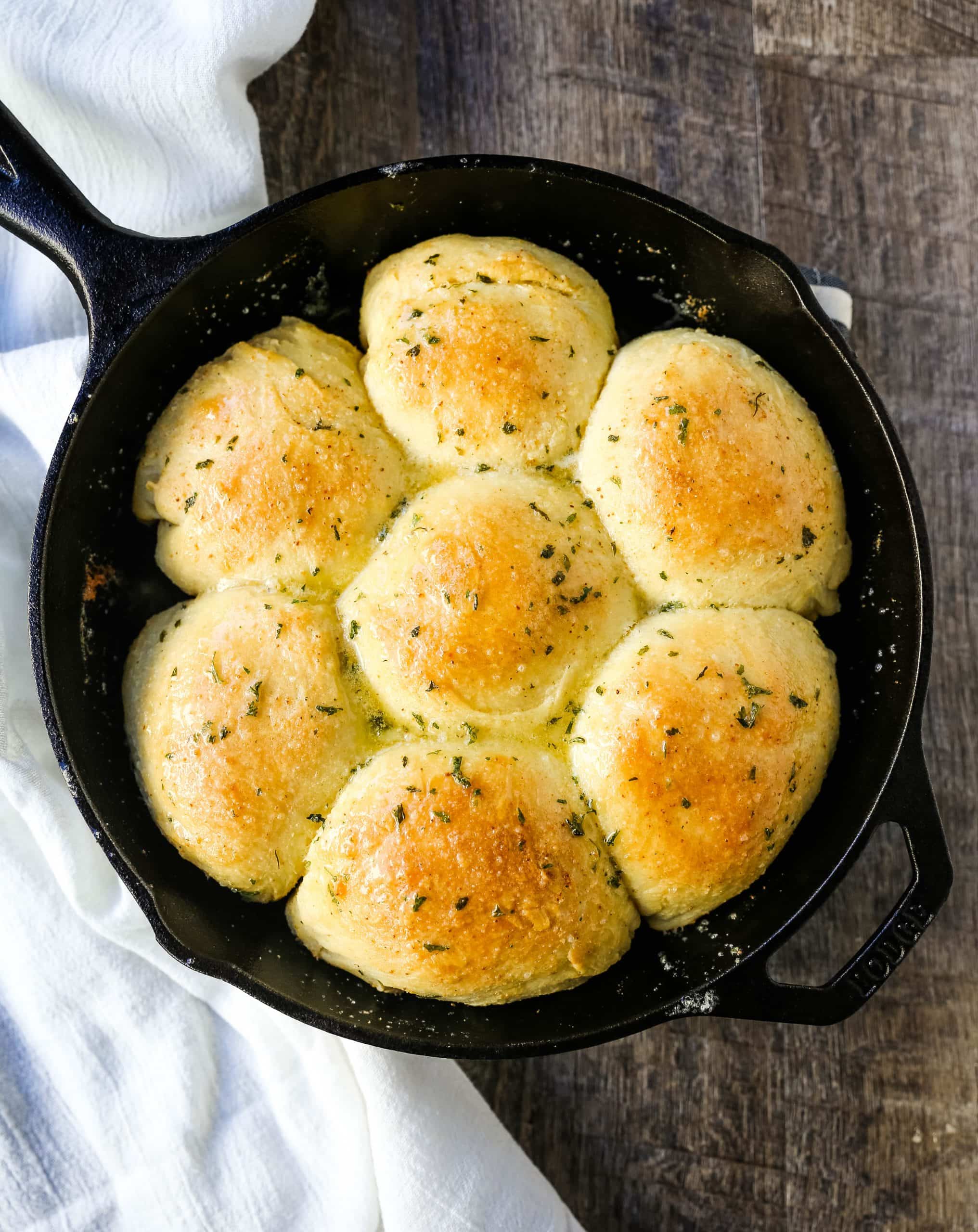 Here are some ways to know if your yeast is working:
In a bowl, dissolve 1 teaspoon of sugar into ¼ cup of warm water at 110°F-115°F. Using a thermometer is the most accurate way to determine the correct liquid temperature. If you don't have a thermometer, the water should be warm but NOT hot to the touch.
Stir in 2 ¼ teaspoons of dry yeast. Yeast should be at room temperature before using.
Within several minutes, the yeast will have absorbed enough liquid to activate and start to rise.
After ten minutes, the yeast mixture should be bubbling and foamy and should have started to rise. If this is true, your yeast is very active. If your yeast is doing absolutely nothing, discard the yeast and buy fresh yeast.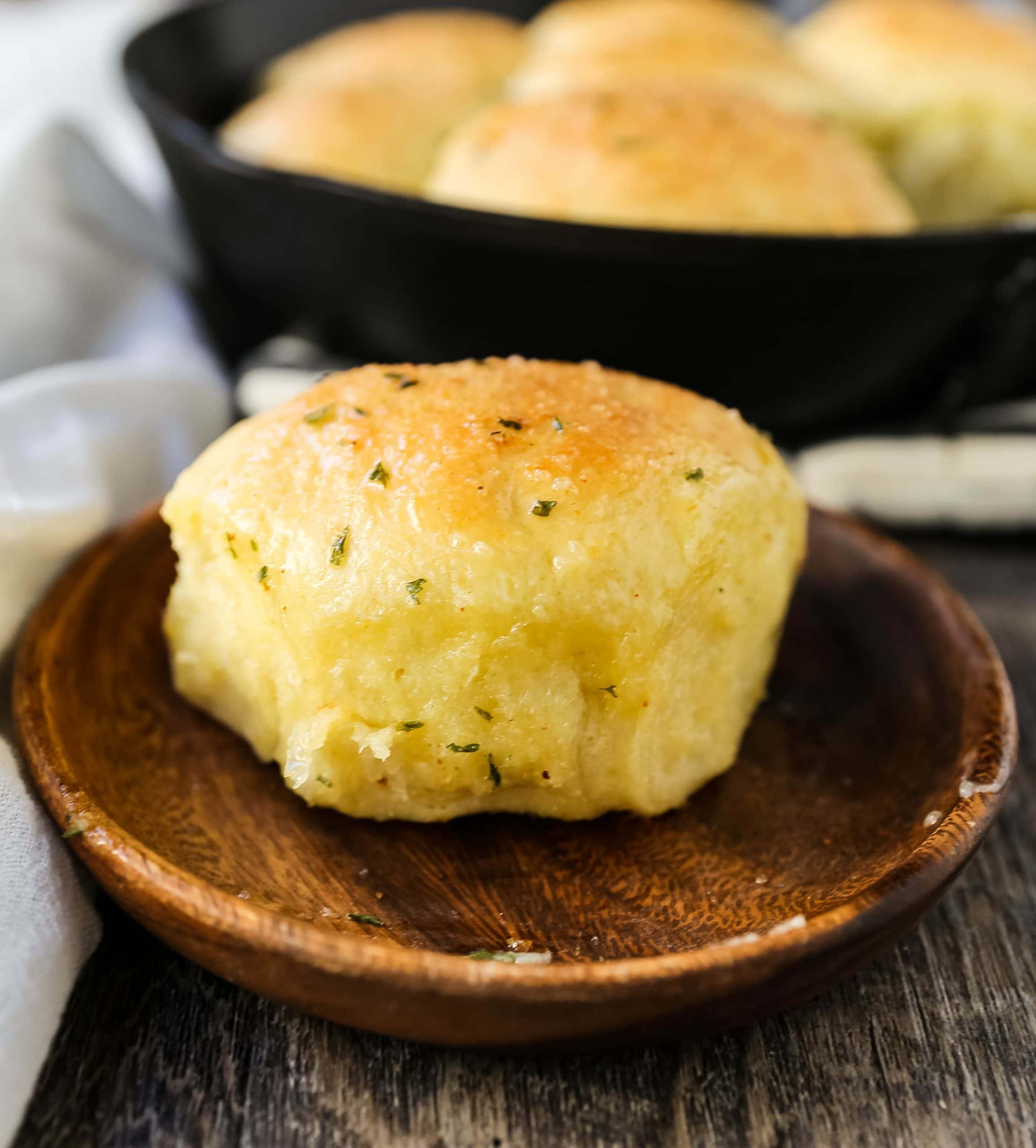 How to make Homemade Garlic Butter Rolls:
Follow the instructions above to get your YEAST ready for action. Make sure it is working before adding it to the other ingredients. It is definitely the game-changing ingredient in any homemade bread recipe so we need to make sure it is effectively working.
Use BUTTER and EGGS. The butter and eggs are what adds richness to the homemade garlic butter roll dough.
Use a STAND MIXER. This bread recipe is easiest with a stand mixer such as a Bosch or KitchenAid. This is a huge time saver as you knead the rolls for 5 minutes in the mixer. It saves you from doing it yourself! If you don't own a stand mixer, you can knead the bread dough by hand. Watch for the dough to start pulling away from the sides. You still want the dough to be slightly sticky but begin to pull away from the sides.
Let RISE until DOUBLE in size. This can be done in a warm place. If you want the dough to rise faster, place the dough covered in a warm oven. Set the oven to 200 degrees, turn off, and then place the dough in the oven and let it rise until double in size. This expedites the rising process and cuts the time in half.
Make sure to group the rolled dough close together which allows the rolls to RISE UP VERTICALLY, rather than horizontally. I love to use a cast-iron skillet but you can use any type of pan.
BAKE until GOLDEN BROWN. Heat the oven to 350 degrees and bake until light golden brown. Remove from oven and spread garlic butter all over the top of rolls to give moisture and shine. Once the rolls have soaked in the garlic butter, do it 2-3 more times until the garlic butter is used.