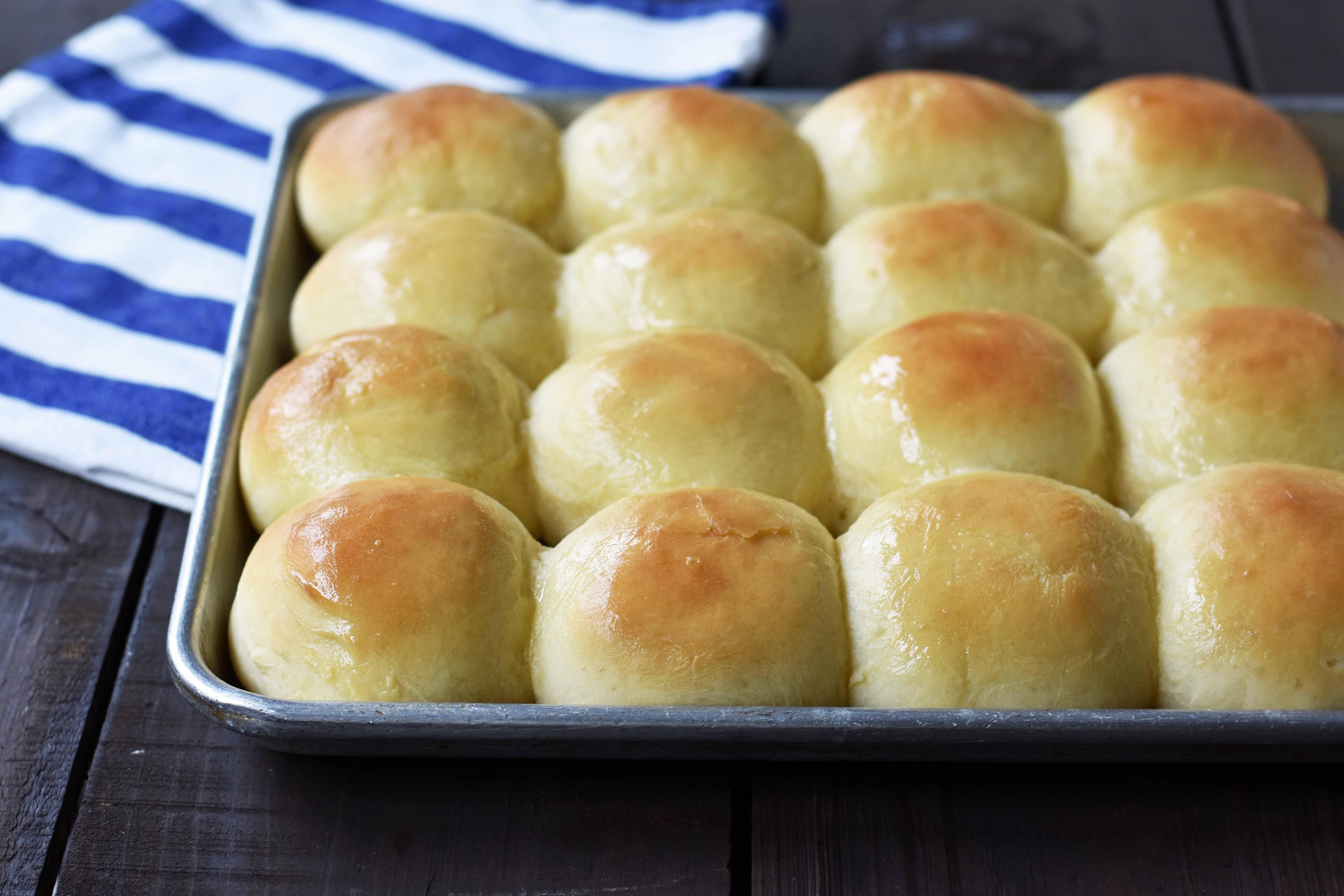 The Best Homemade Dinner Rolls are buttery, fluffy, and taste heavenly! These homemade rolls will be gone in no time in your home. It is SIDE DISH week on Modern Honey so I can't wait to share everything I have been whipping up in my kitchen.
My Mom is the Roll Master. She will shake her head and say, "no honey, I am not"....but I am here to tell you she is wearing the crown. She has always said in her perfect world, she would live on homemade bread and rolls. She is always in her kitchen making up some sort of baked good to deliver to a neighbor in need. Her heart is made of gold, I tell you.
When I was teaching cooking school for kids, I had her come over and teach them everything she knows about bread. So when I wanted to learn how to make homemade rolls, I called up my Mom and she was ready to teach me all the tricks of the trade.
These BEST Homemade Dinner Rolls are heaven sent. These rolls are made with simple ingredients -- yeast, water, sugar, butter, milk, flour, and salt. It's the ratios that matter. The dough has just the right amount of butter to make them melt-in-your-mouth rolls and enough yeast to help them rise and make them fluffy. Buttery, light, fluffy homemade dinner rolls are a must in our home! I am sharing all of the tips and tricks to make perfect dinner rolls every single time.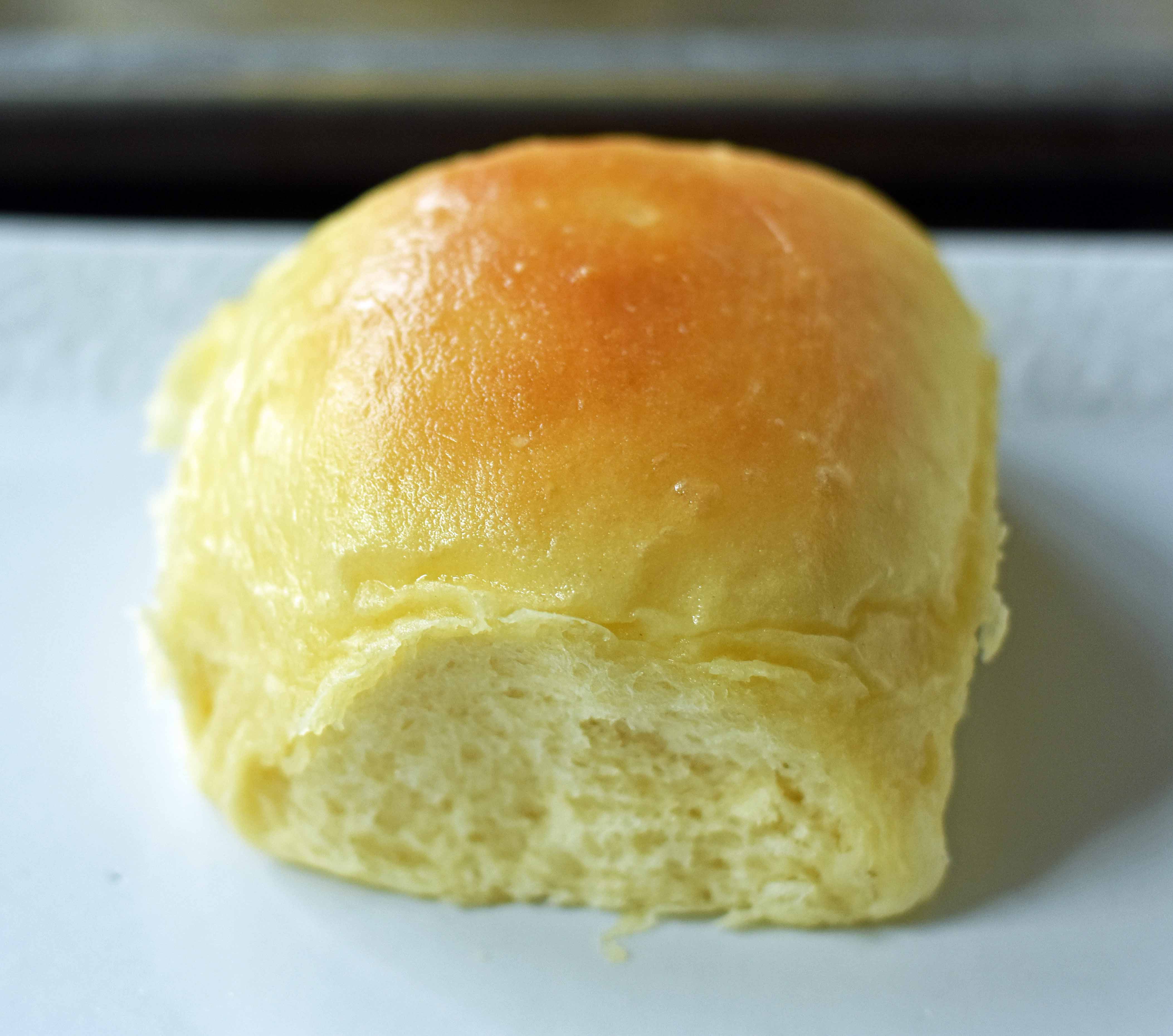 How to make the BEST Homemade Dinner Rolls:
Let your YEAST PROOF. The key is to use very warm water (about 110 degrees). Adding sugar to the yeast helps it proof even faster. Let the yeast proof for at least 5 minutes. Remember to always use fresh yeast. You will know the yeast is working when it starts to form a creamy foam on the surface.

Use BUTTER and EGGS.

The butter and eggs are what adds richness to the homemade rolls dough.

Use a STAND MIXER

. This bread recipe is easiest with a stand mixer such as a Bosch (you can find an incredible discounted deal below). This is a huge time saver as you knead the rolls for 5 minutes in the mixer. It saves you from doing it yourself! If you don't own a stand mixer, you can knead the bread dough by hand. Watch for the dough to start pulling away from the sides. You still want the dough to be slightly sticky but begin to pull away from the sides.

Let RISE until DOUBLE in size.

This can be done in a warm place. If you want the dough to rise faster, place the dough covered in a warm oven. Set the oven to 200 degrees, turn off, and then place the dough in the oven and let it rise until double in size.

This expedites the rising process and cuts the time in half.

Roll into BALLS and brush with softened BUTTER

. Roll into desired size and place in baking pan. Place close together so as the rolls rise, they rise upwards and not out. It keeps them from spreading. Brush with softened butter.
BAKE until GOLDEN BROWN. Heat the oven to 350 degrees and bake until light golden brown. Remove from oven and spread butter over top of rolls to give moisture and shine.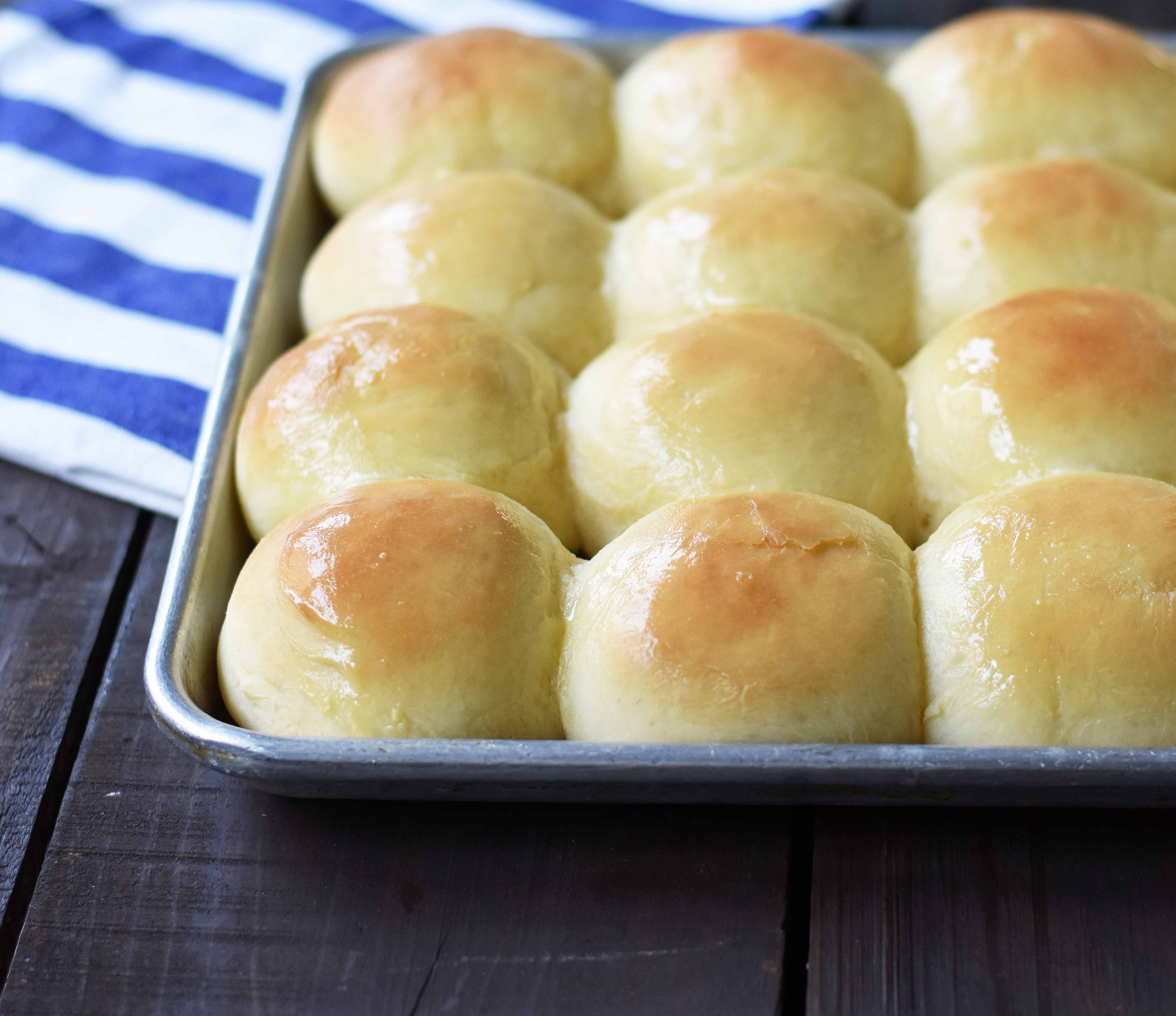 BOSCH PACKAGE DISCOUNT DEAL
Find ALL of my Modern Honey Thanksgiving recipes by clicking HERE. Pin the image below on Pinterest to share with your friends and family.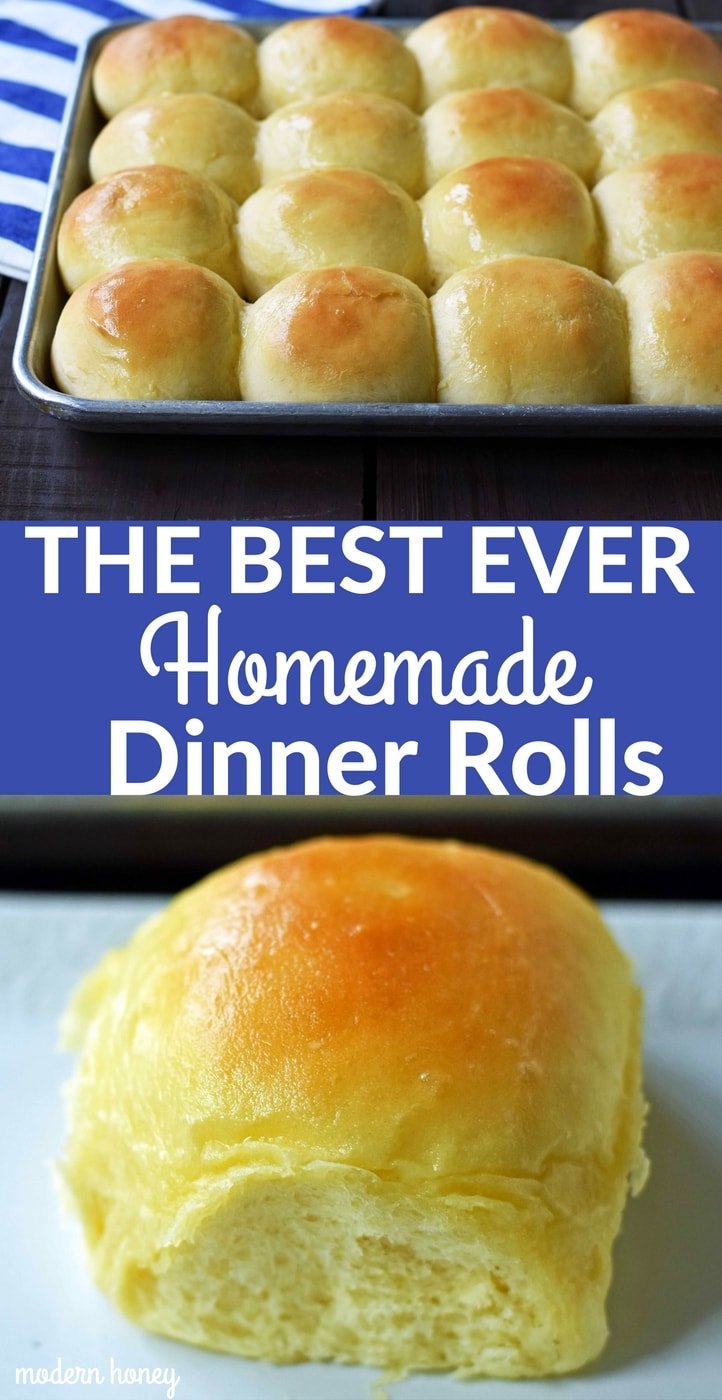 Happy Baking, my friends! xo