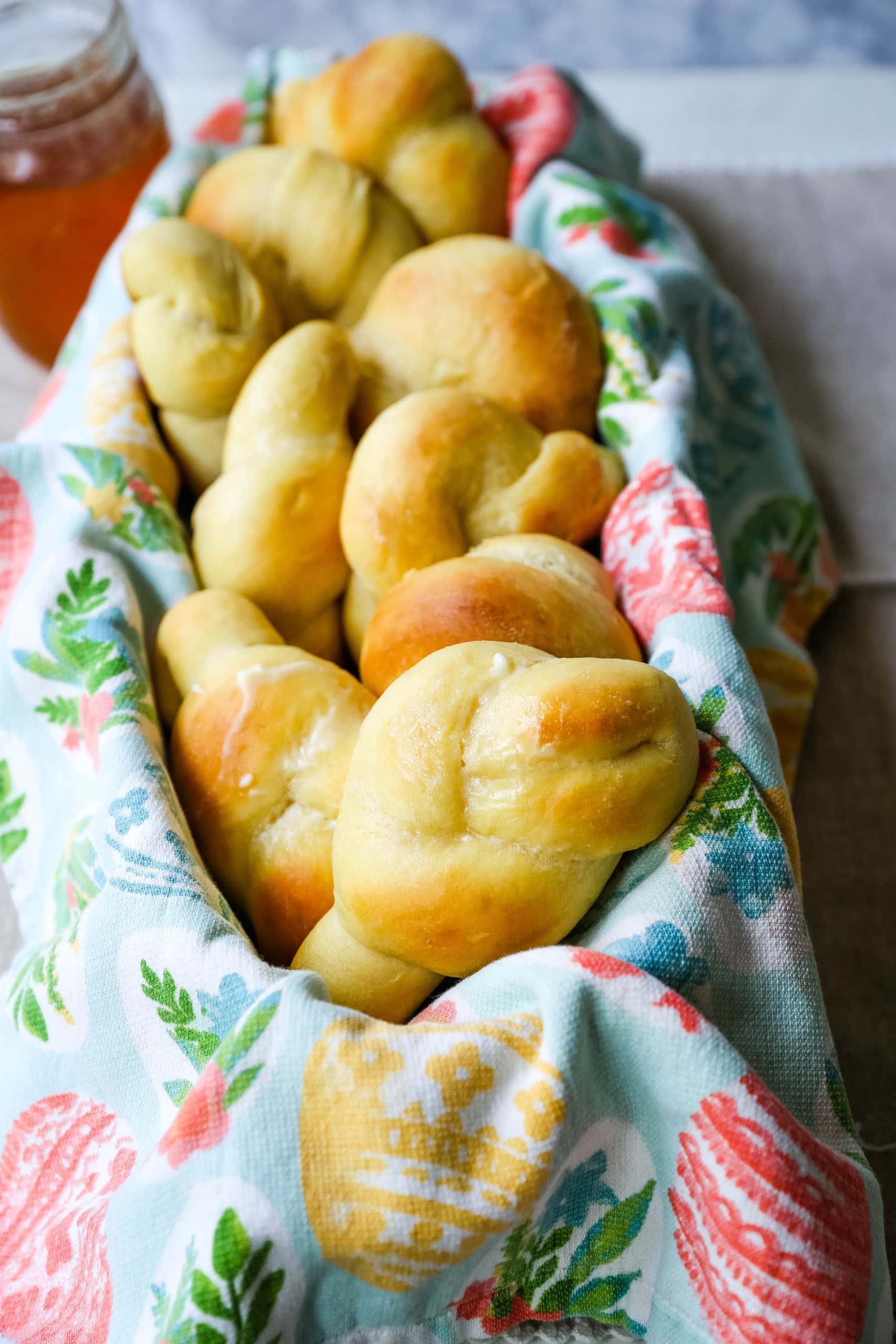 Homemade Knotted Rolls
Buttery, fluffy homemade rolls tied in knot and brushed with butter. The perfect knotted rolls recipe!
It is officially Easter weekend and Easter dinner isn't complete without a basket of warm, buttery homemade rolls. My Mom is the bread master and she always had homemade rolls on hand for all occasions.
When I was creating my BEST DINNER ROLLS RECIPE, I poured through all of my hundreds of old, cherished cookbooks. I can't believe how many church cookbooks my Mom collected over the years! I did a lot of research on how to make homemade knotted rolls and conducted a crazy amount of recipe testing. These knotted rolls come out perfect -- fluffy and buttery!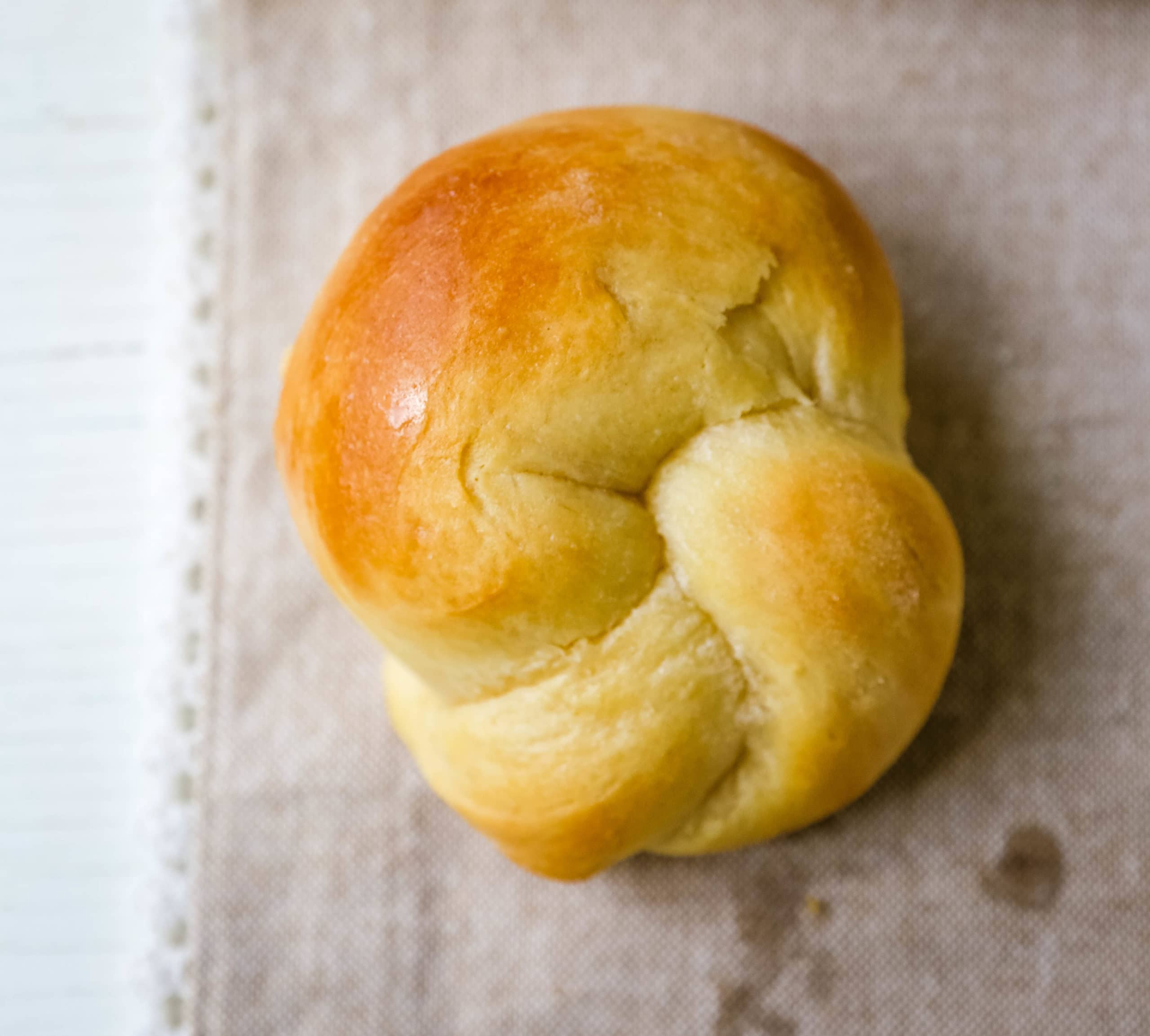 These Homemade Knotted Rolls are similar to my best dinner rolls recipe, but I changed a few things. Since we are rolling the bread dough out, we are upping the flour amount for easier rolling and knotting. I am also increasing the first rise time to ensure light and fluffy rolls. However, once you make your knotted rolls, the second rise time is shorter so the knots don't lose their shape as the rolls puff up.
There are so many ways you can shape your roll dough to change it up. All you need is this classic roll recipe and you are ready to go! This homemade knotted rolling out the dough in a rectangle and cover with salted, softened butter. Next, you fold the dough into thirds and then slice into 1-inch strips. Once you have your strips, tie a knot with the dough and place it on a parchment paper-lined baking sheet.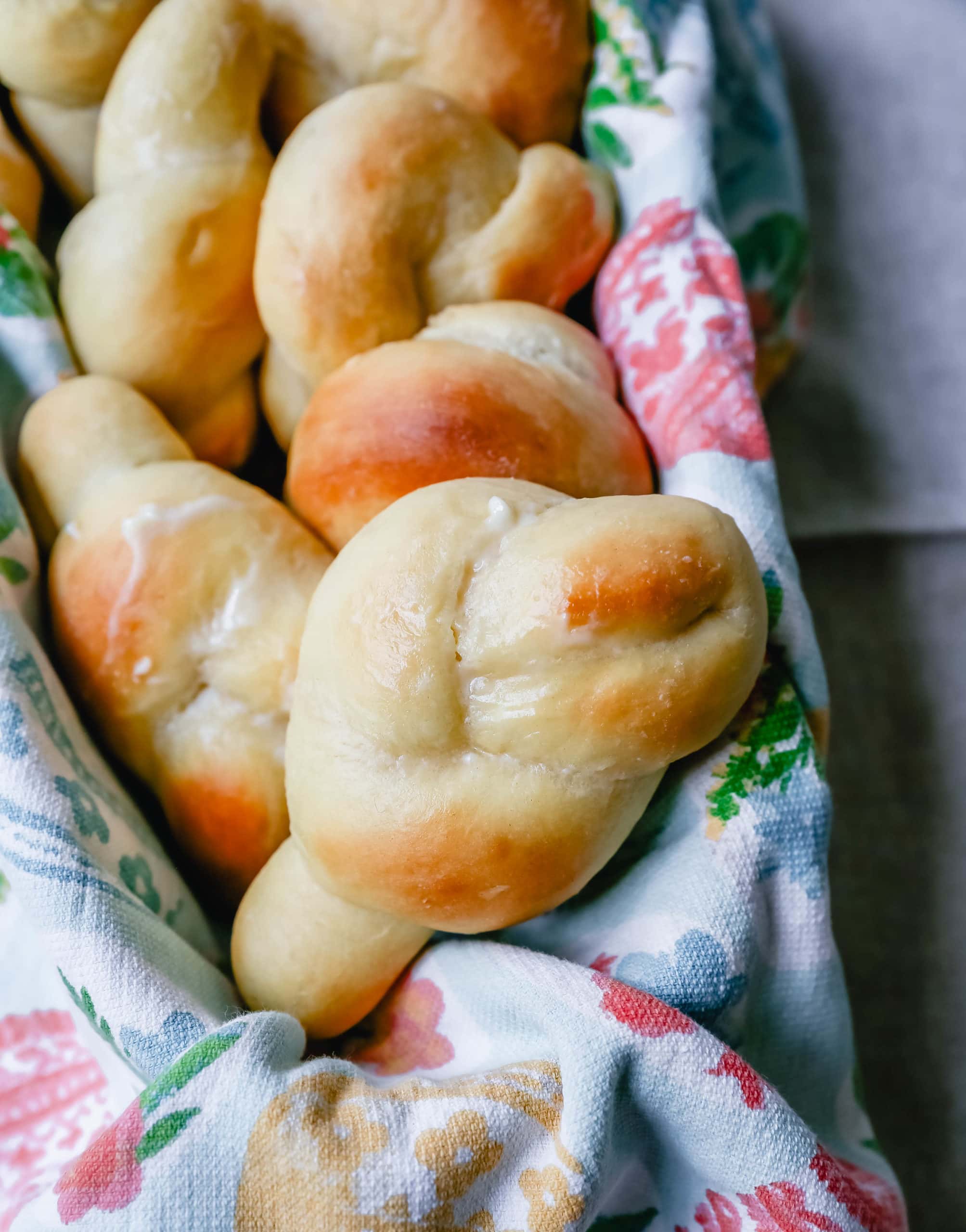 How to make the Best Knotted Rolls:
Let the YEAST PROOF. The key is to use very warm water (about 110 degrees). If it is too hot, it can kill the yeast. If it is too cold, the yeast won't proof. Adding sugar to the yeast helps it proof even faster because yeast loves sugar. Let the yeast proof for at least 5 minutes. Make sure the yeast is still working by testing it out. You will know the yeast is working when it starts to bubble and form a creamy foam on the surface.
Use BUTTER and EGGS. The butter and eggs are what adds richness to the homemade rolls dough. Warm up the butter and milk before adding it to the dough.
Use a STAND MIXER if possible for easy kneading. This bread recipe is easiest with a stand mixer such as a Bosch. This is a huge time saver as you knead the rolls for 5 minutes in the mixer. If you don't own a stand mixer, you can knead the bread dough by hand. Watch for the dough to start pulling away from the sides. You still want the dough to be slightly sticky but begin to pull away from the sides.
Let RISE until DOUBLE in size. Cover the bowl with a cloth to prevent it from drying out. This can be done in a warm place. If you want the dough to rise faster, place the dough covered in a warm oven. Set the oven to 200 degrees, turn it off, and then place the dough in the oven and let it rise until double in size. This expedites the rising process and cuts the time in half.
Roll the dough into a rectangle, brush with softened butter, then fold into thirds, and then cut into 1-inch strips. After you cut it into strips, tie a knot with the dough and place it on a parchment paper-lined baking sheet.
BAKE until GOLDEN BROWN. Heat the oven to 350 degrees and bake until light golden brown. Remove from oven and spread butter over the top of rolls to give moisture and shine.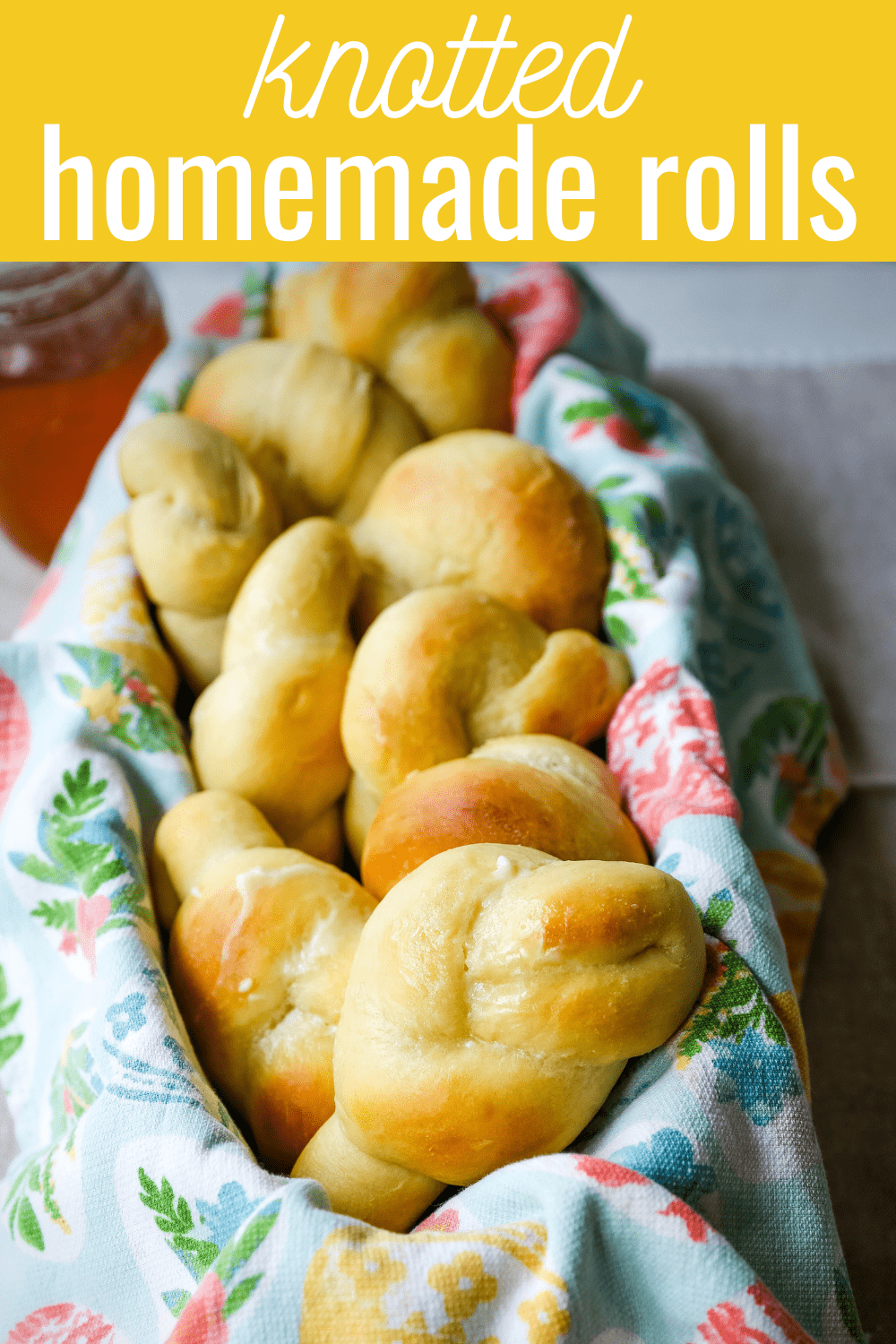 The Best Dinner Rolls Recipe
Soft French Bread Recipe