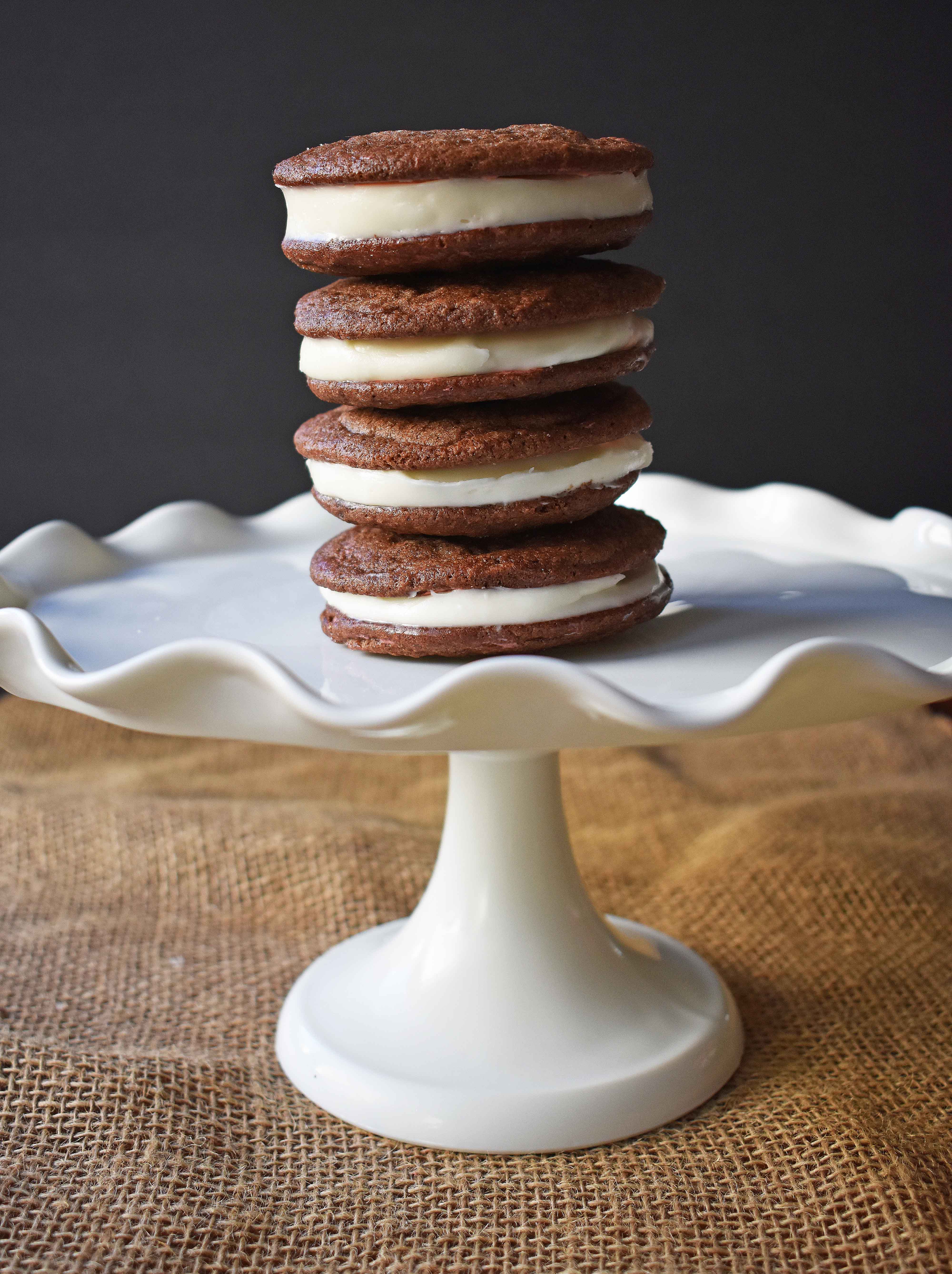 Homemade OREO Cookies
Soft homemade chocolate cookies stuffed with a sweet vanilla cream filling
I am sharing a way better version of the classic OREO cookie...but first, let's chat about the history of the OREO cookie in our family.
It was a dark day in my life....
It started out as a typical day in our household, where the kiddos were begging for cookies. Obviously, I obliged....because I wanted cookies too! The cookies came out hot and fresh, just as we were finishing up dinner.
It was at that moment that I found him.
My husband. In the pantry. Holding a blue and white package. With his mouth stuffed with Oreo cookies!
He cheated on my homemade chocolate chip cookies with processed, purchased from the store, Oreo cookies.
Can you even imagine?
After much counseling, we have moved past "OREO Gate" (it almost reached Tom Brady's Deflate Gate status) and I am happy to report that he has totally embraced HOMEMADE Oreo Cookies. All is well in the Stadler household. 🙂 (obviously completely kidding...haha!)
These Homemade Oreo Cookies are made with real ingredients with names you can pronounce. Zero preservatives. Zero fillers. Only homemade chocolate cookie goodness sandwiched between sweet buttercream.
This chocolate cookie is similar to an Oreo cookie. It is rich and decadent but crispy enough to handle a sweet vanilla buttercream filling -- made with butter, powdered sugar, and vanilla.
Once you fill the chocolate cookies with the vanilla cream, then you can roll them in anything your heart desires -- M & M's, Reese's Pieces, Heath Bar, or Sprinkles.
For Halloween, tint the sweet buttercream filling orange. For Christmas and Valentine's Day, tint it red. For Easter, tint it pastel colors. I love to use silicone baking sheets when baking since the cookies come off easily.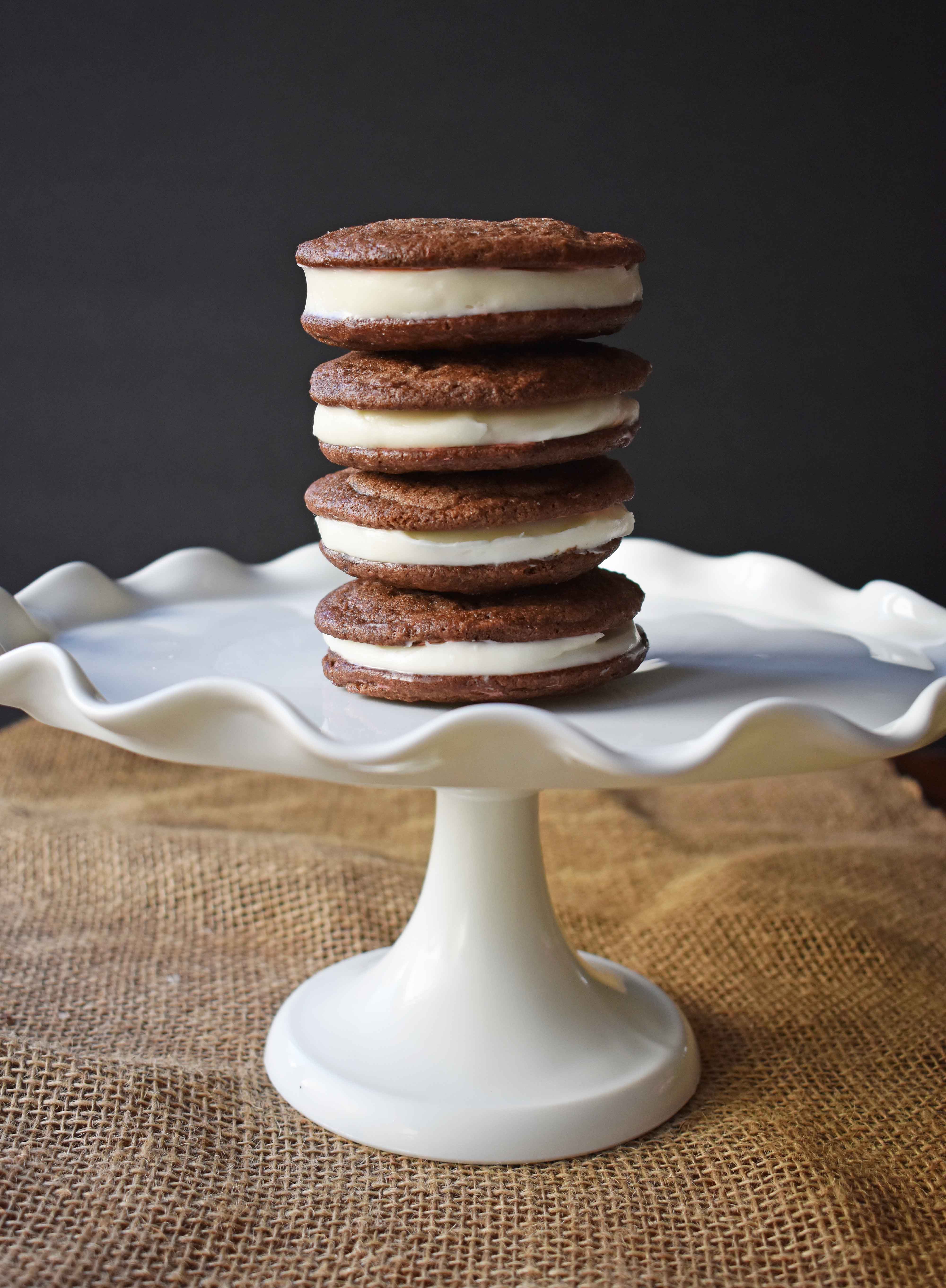 How to make Homemade OREO Cookies:
Cream together Butter and Sugar for at least 4 minutes. This is such an important step as it helps to whip air into the dough and create a melt-in-your-mouth texture.
Bake the cookies just until the edges begin to crisp. If you want the OREO cookies to be soft, remove the cookies from the oven. If you want them to be crispy, cook for 1 minute longer.
Whip the butter for 2 minutes to make sure it is extra creamy and fluffy. Add powdered sugar and continue to beat for 2 minutes longer.
Let the cookies cool before filling. Place in freezer for 15-30 minutes for easy filling.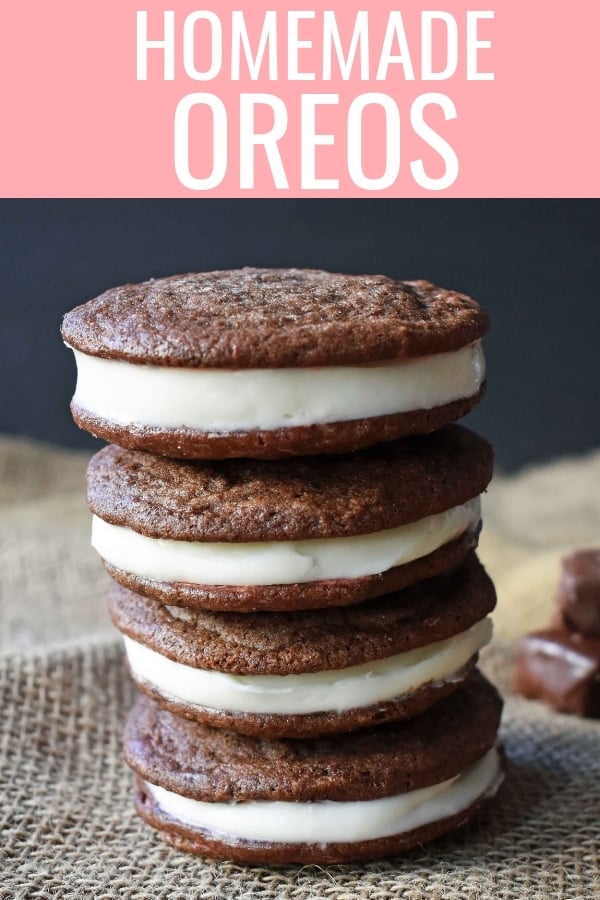 If you love this OREO cookie recipe, check out my Candy Bar Stuffed OREO Cookies.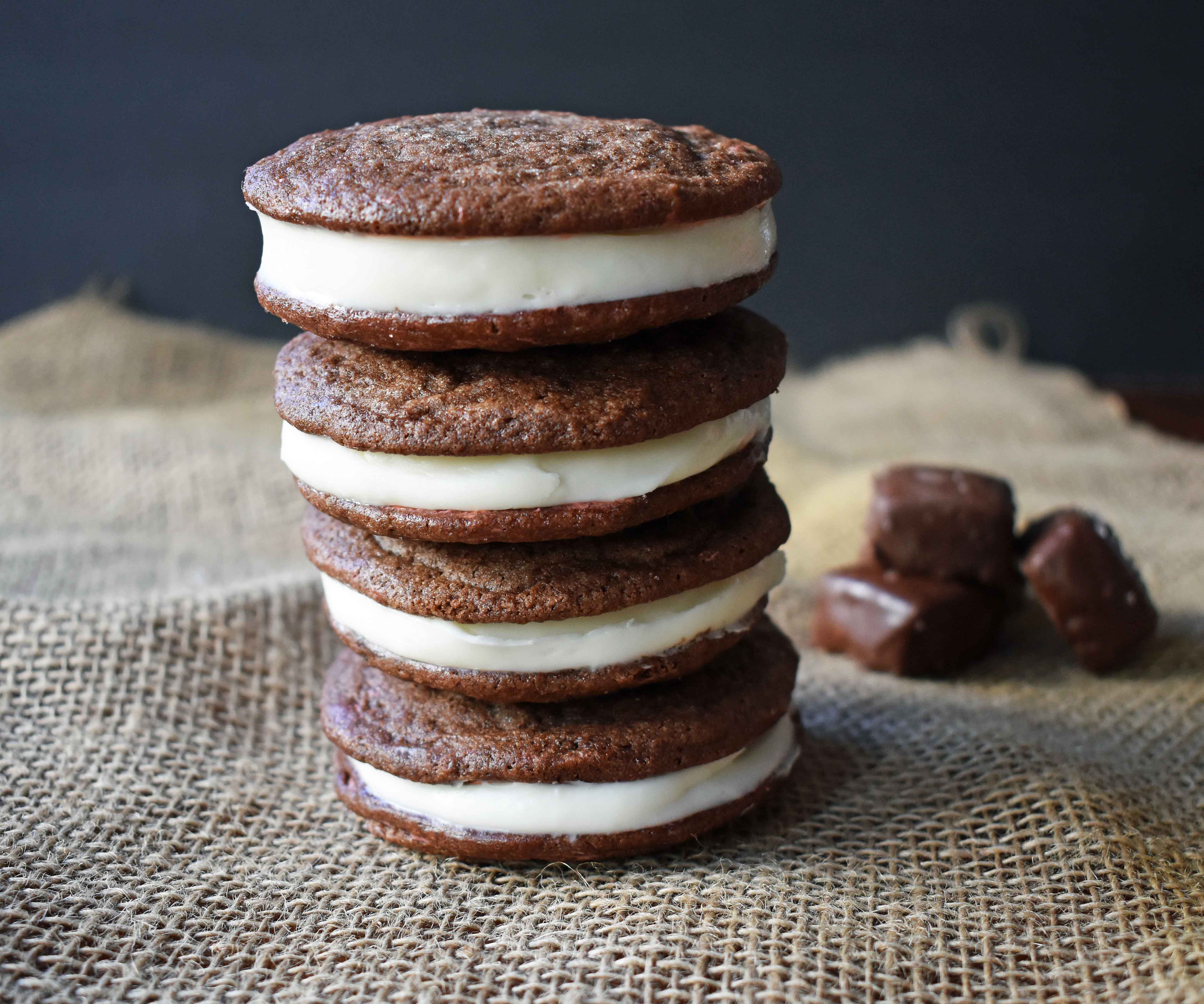 Grab a big glass of cold milk and a stack of these Homemade Oreo Cookies and you will never go back to store-bought Oreos ever again. Promise!
Happy Baking! xo