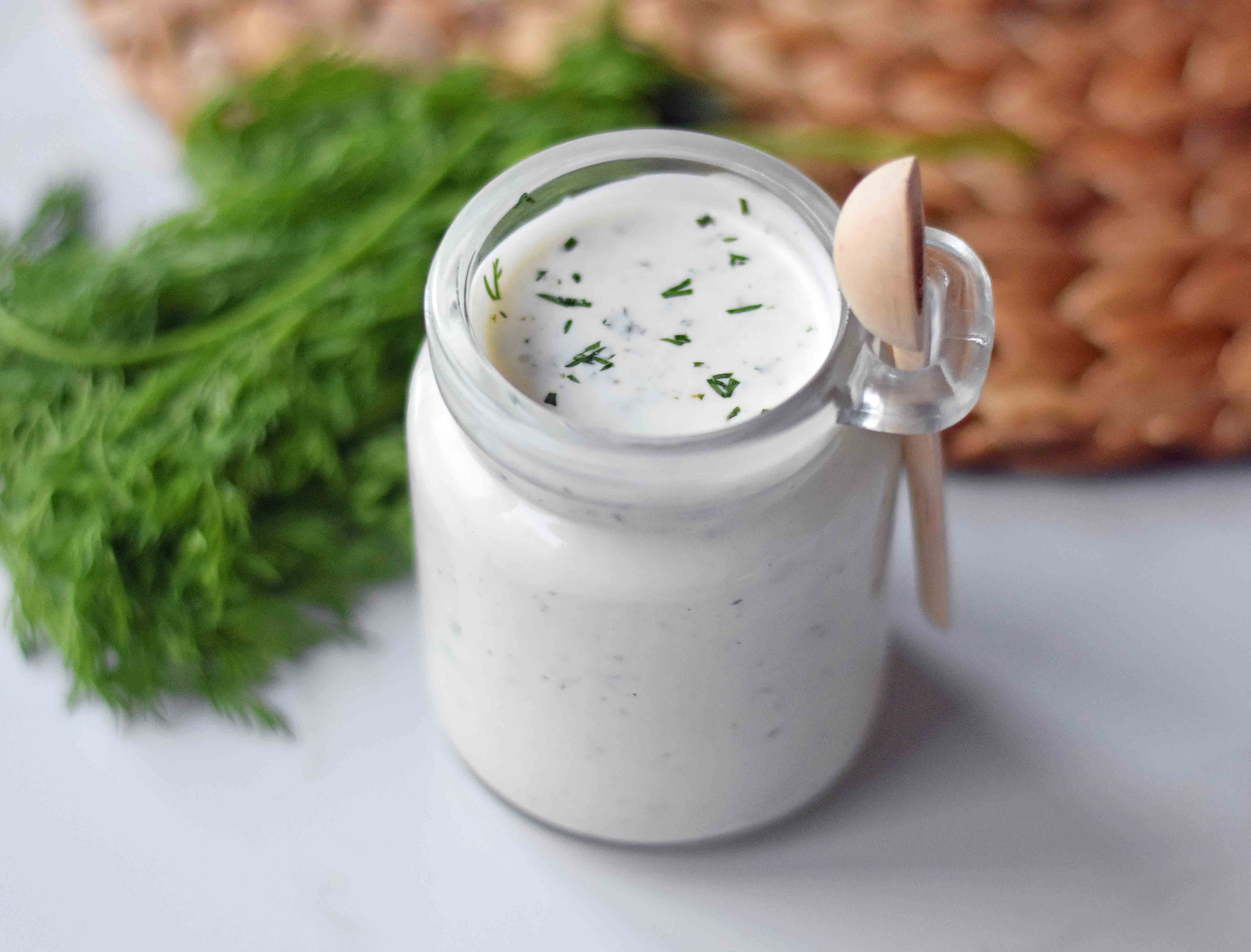 There's nothing like homemade ranch dressing made from scratch with fresh herbs. The shelf-stable bottled ranch dressing has nothing on homemade ranch made with the freshest ingredients.
I have been on a quest to create the perfect ranch dressing. In my quest…there was a lot of taste testing to ensure that the ratios were just right. After much research, I discovered that in my humble opinion, the perfect balance is a combination of mayonnaise, buttermilk, and sour cream. It is the diversity that keeps you on your toes!
A crucial part of ranch dressing is the seasonings. It's the fresh, earthy flavors that set it apart from the rest. Too many herbs and you feel as if you are eating out of your Grandma's garden and if you add too little herbs, you forget it's ranch dressing. Just like life, it is trying to figure out the balance. I discovered that fresh dill (or dried dill if you can't find fresh), garlic powder, onion powder, parsley, paprika, a touch of sugar, salt, and pepper round it out so nicely.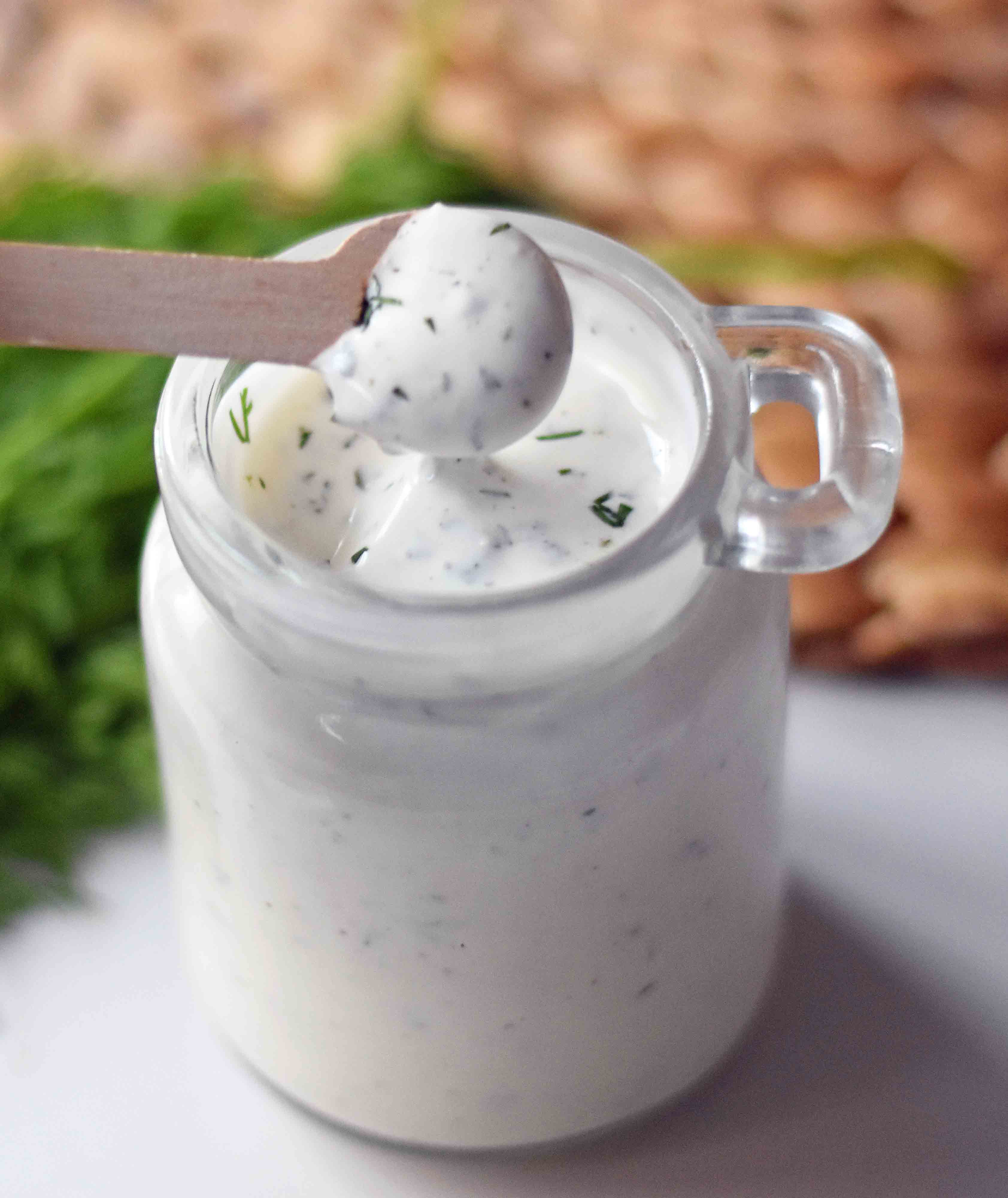 How to make HOMEMADE RANCH DRESSING from scratch:
Use a combination of mayonnaise, buttermilk, and sour cream

. Each of them plays an important role. The mayonnaise is the creamy base of the dressing. The buttermilk adds a nice creamy acidity to the dressing without adding much fat. The sour cream makes it thick and creamy. It is the winning trifecta!
It is all about the seasonings. Fresh dill plays a major role in homemade ranch. You want that fine balance of earthy flavor without it being overkill. If you can't find fresh dill, you may substitute with dried dill. It isn't an even swap as you will use less dried dill than fresh. Garlic and onion powder give it a depth of flavor while parsley brings the freshness.

Chill the dressing.

Chilling is a magical trick as it gives the ingredients time to get to know each other. It also softens the herbs. Chilling also helps to thicken the dressing. Chill for at least 30 minutes but 2 hours is ideal.
This is perfectly paired with the Ultimate Wedge Salad with crispy bacon.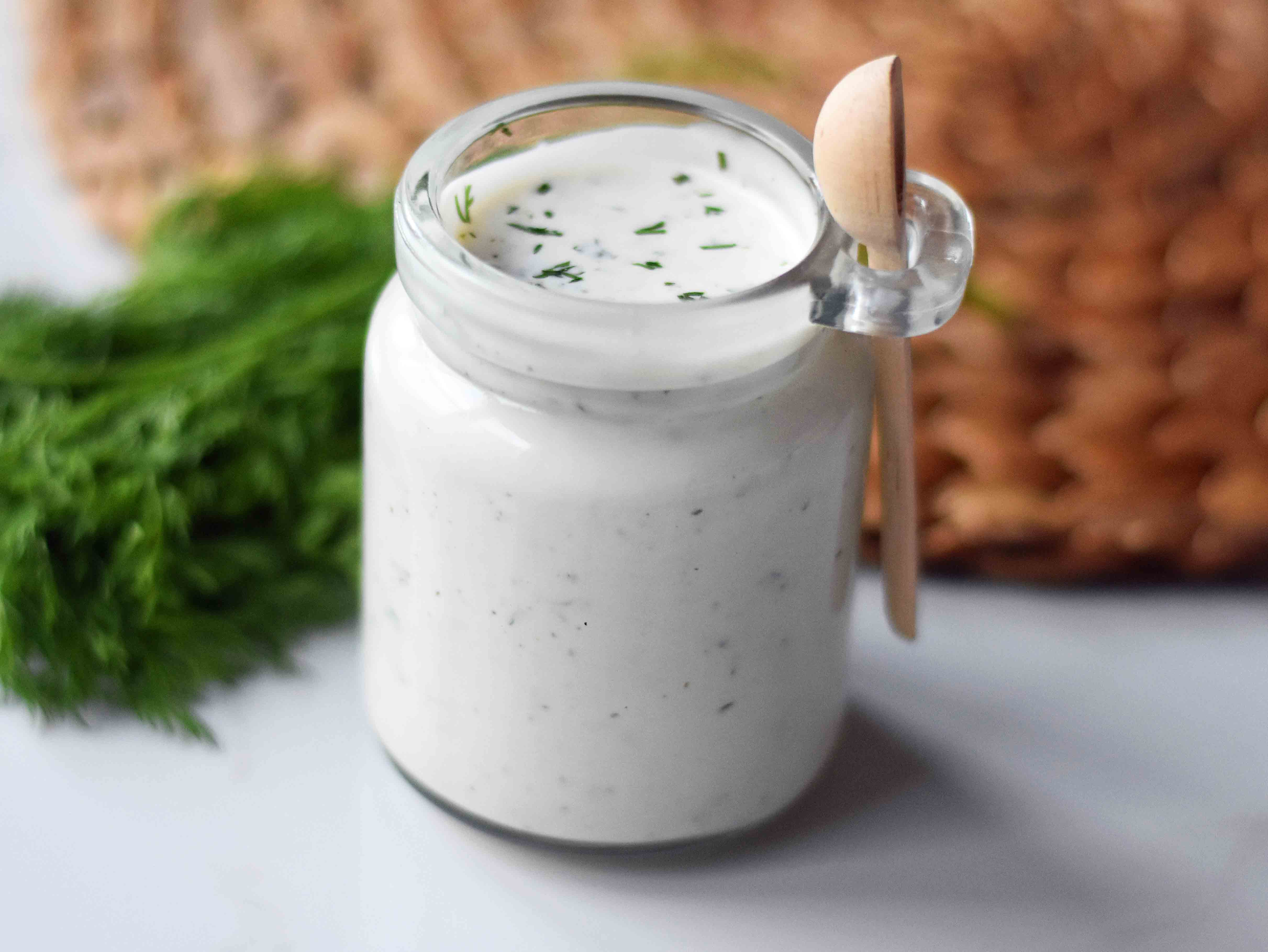 Pin this now to find it later
Pin It
Homemade Ranch Dressing
Homemade Ranch Dressing with fresh herbs is way better than anything you can find on a grocery shelf.
Ingredients
3/4

cup

Mayonnaise

1/2

cup

Sour Cream

1/2

cup

Buttermilk

2

teaspoons

Fresh Dill

or 3/4 teaspoon Dried Dill, finely diced

3/4

teaspoon

Garlic Powder

3/4

teaspoon

Onion Powder

2

teaspoons

Sugar

2

teaspoons

Dried Parsley

or 2 Tablespoons Fresh

1/4 - 1/2

teaspoon

Salt

1

teaspoon

Pepper
Instructions
In a small bowl or shaker bottle, whisk mayonnaise, sour cream, and buttermilk until creamy. Stir in finely diced dill, garlic powder, onion powder, sugar, parsley, salt, and pepper.

Add more seasonings according to taste.

Chill for at least 30 minutes. 2 hours is ideal to give time for dressing to thicken.

Drizzle on your favorite salad or use as a dip for vegetables.
Nutrition information is automatically calculated, so should only be used as an approximation.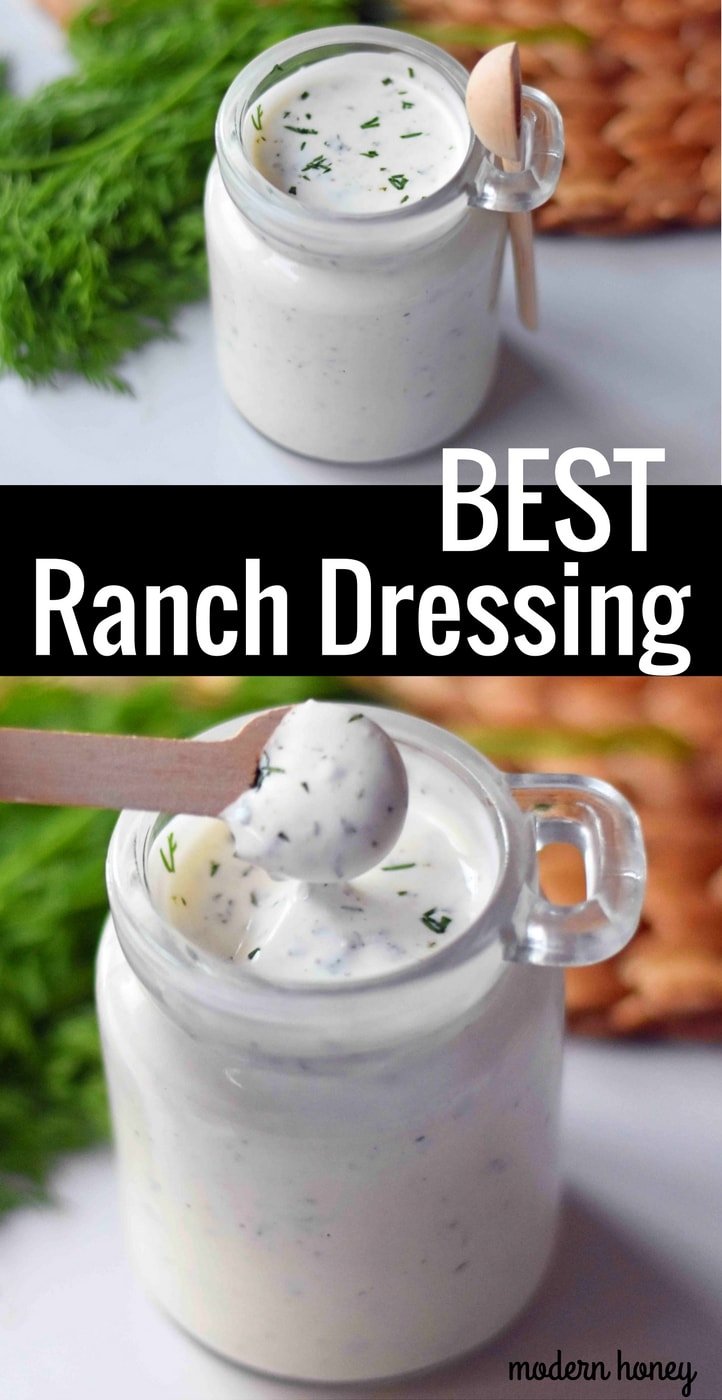 I hope you love this homemade ranch dressing recipe! Have a great day, my friends!