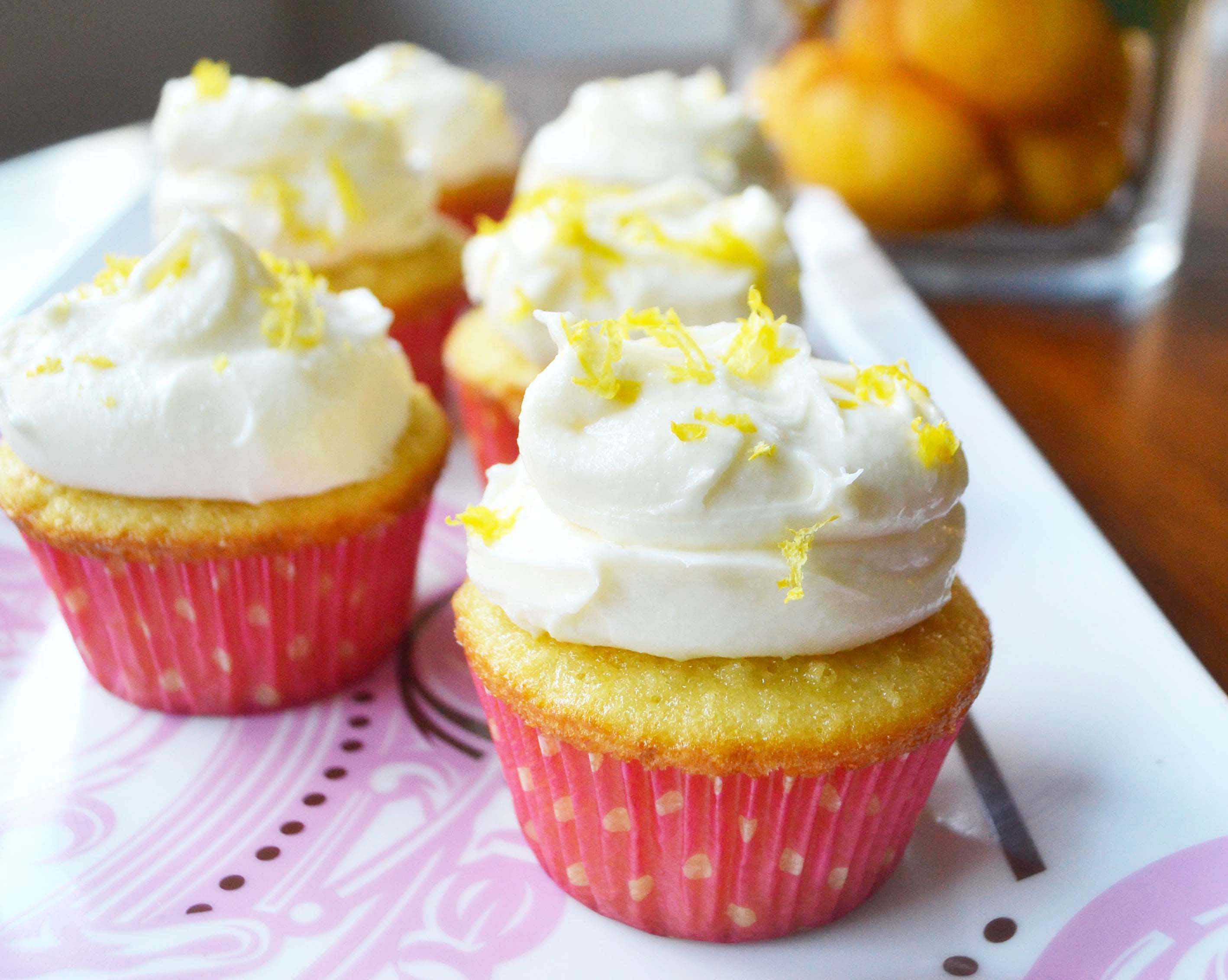 Have you ever bitten into a bakery cupcake, only to taste overly sweet frosting that sticks to the roof of your mouth? My kids and husband despise sickly sweet buttercream frosting so I was determined to create a frosting that they would swoon over.
When I was competing in recipe contests, there was nothing like the thrill of becoming a mad scientist and creating something unique in the kitchen. Bertolli Olive Oil was putting on a recipe contest for new and innovative recipes and the grand prize was a trip to Italy! I was determined to create a beautiful dessert using olive oil and as a result, this Italian Lemon Cupcake with Sweet Ricotta Cream was born.
http://www.seriouseats.com/sponsored/2015/06/an-adventure-in-tuscany-begins-with-your-fami.html
It's always a rush when I experiment with a new recipe because I never have a clue if it's going to turn out! When I pulled these lemon cupcakes out of the oven, my family waited with bated breath to frost them. The entire batch was literally devoured in 10 minutes, so I knew we had success! I had my brothers and parents over to be my taste testers and within minutes there were literally crumbs left. I was lucky to have been able to grab three lemon cupcakes just to snap a few photos! 🙂
I changed my original recipe by doubling the frosting because I quickly realized that this frosting is a game changer. The more frosting, the merrier. I literally found my husband on the couch, licking the frosting bowl so I think Operation Frosting Overhaul was a success!
This Italian Lemon Cupcake with Sweet Ricotta Cream Frosting is a light, moist cake, bursting with fresh squeezed lemon juice flavor, and topped with a sweet ricotta cream cheese frosting. You can fill it with lemon curd for that extra burst of lemon. The key to the frosting is the use of both ricotta and cream cheese (or mascarpone, which is an Italian cream cheese) to offset the overly sweet powdered sugar. When you bite into this lemon cupcake, you taste lemon instead of being bombarded with sugar.
Since lemon is the star ingredient in the cupcakes, the use of fresh lemon is essential for the success of these cupcakes. One of my favorite kitchen tools has to be my plane grater, otherwise known as a lemon zester. If you don't have one, use a grater to get that fresh lemon zest. There's nothing like fresh citrus in dishes!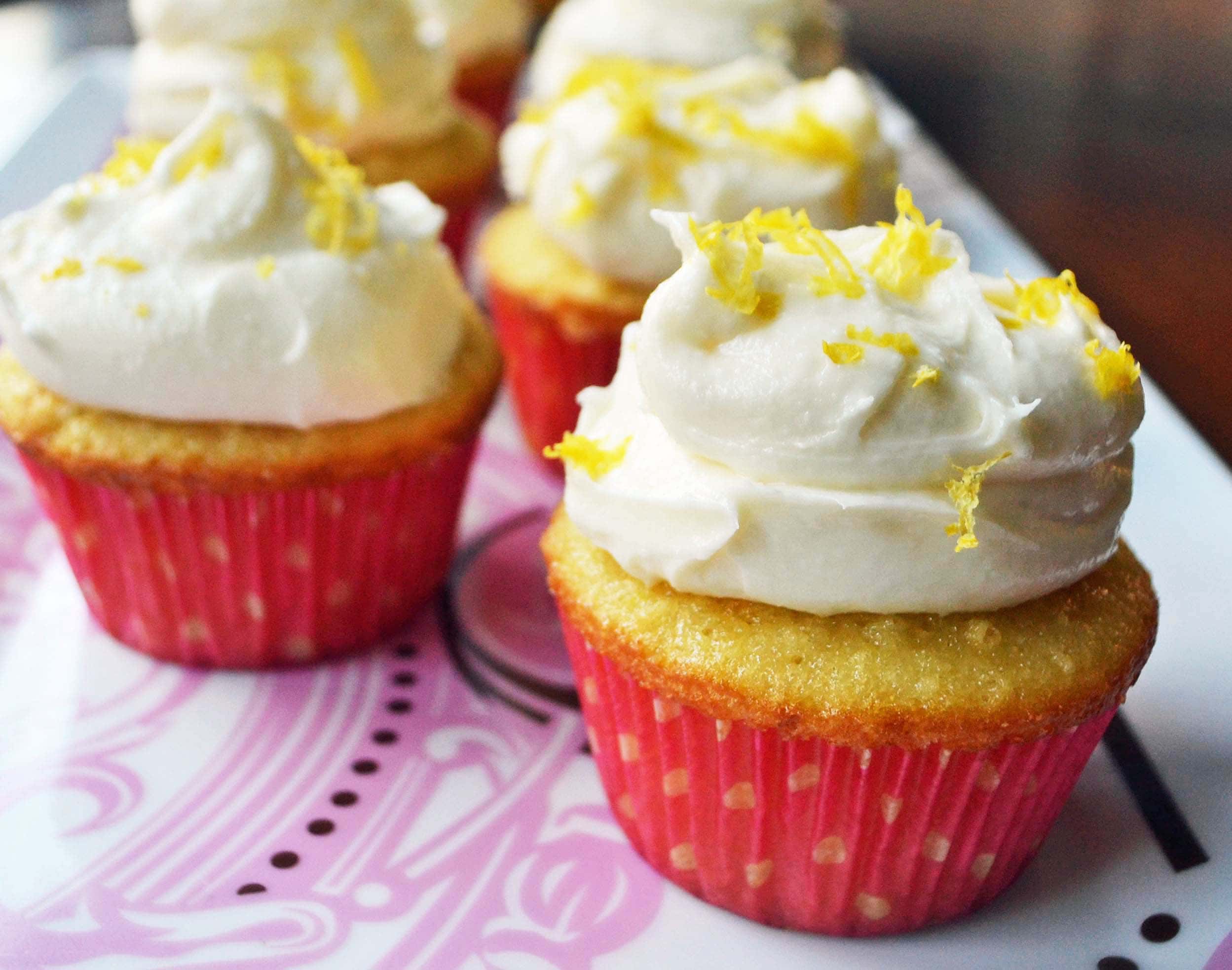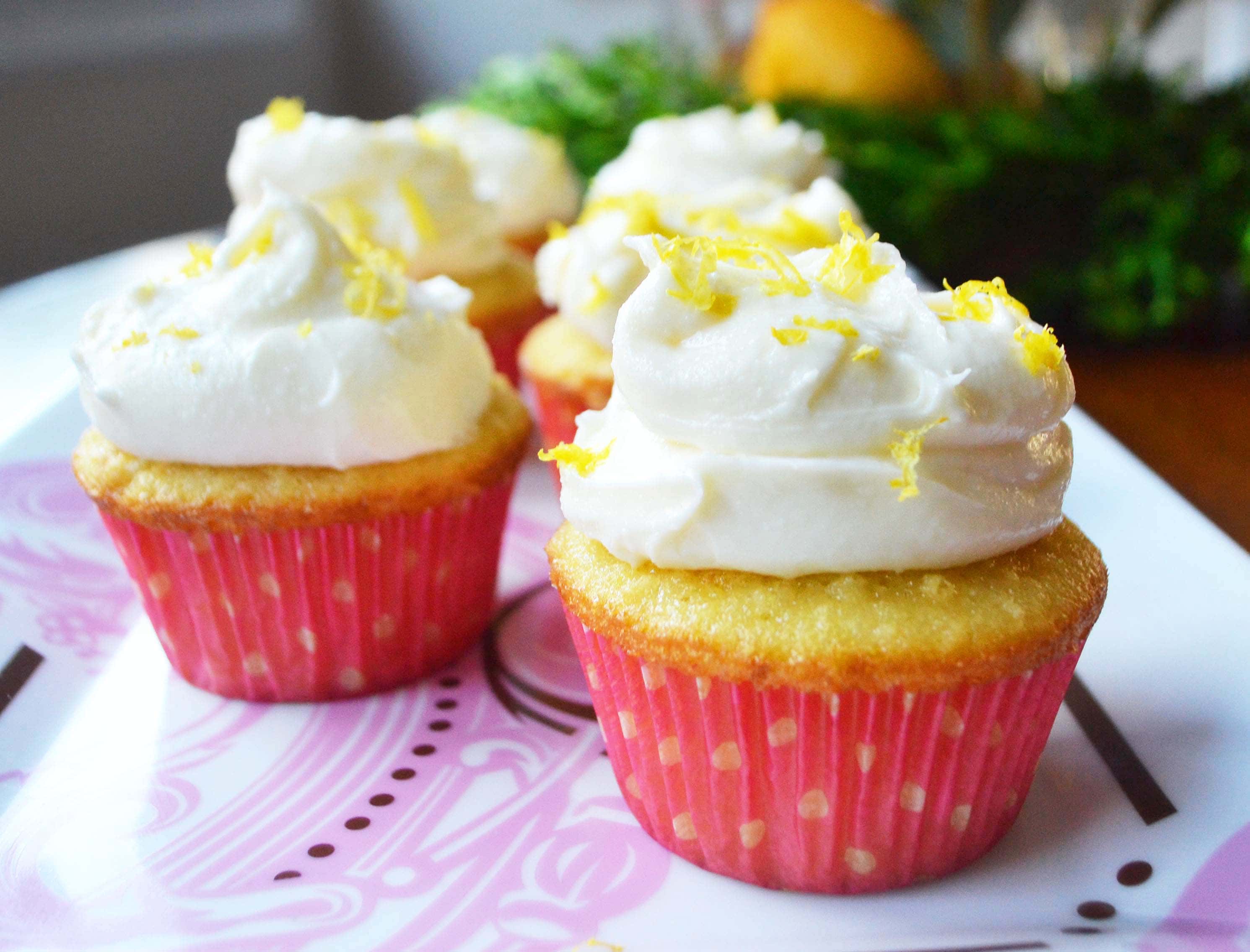 Hopefully, your family will go crazy over these lemon cupcakes just like ours did. To this day, it's one of the most requested desserts in our house. Thanks as always for your support. I have the greatest friends in the world! xoxo