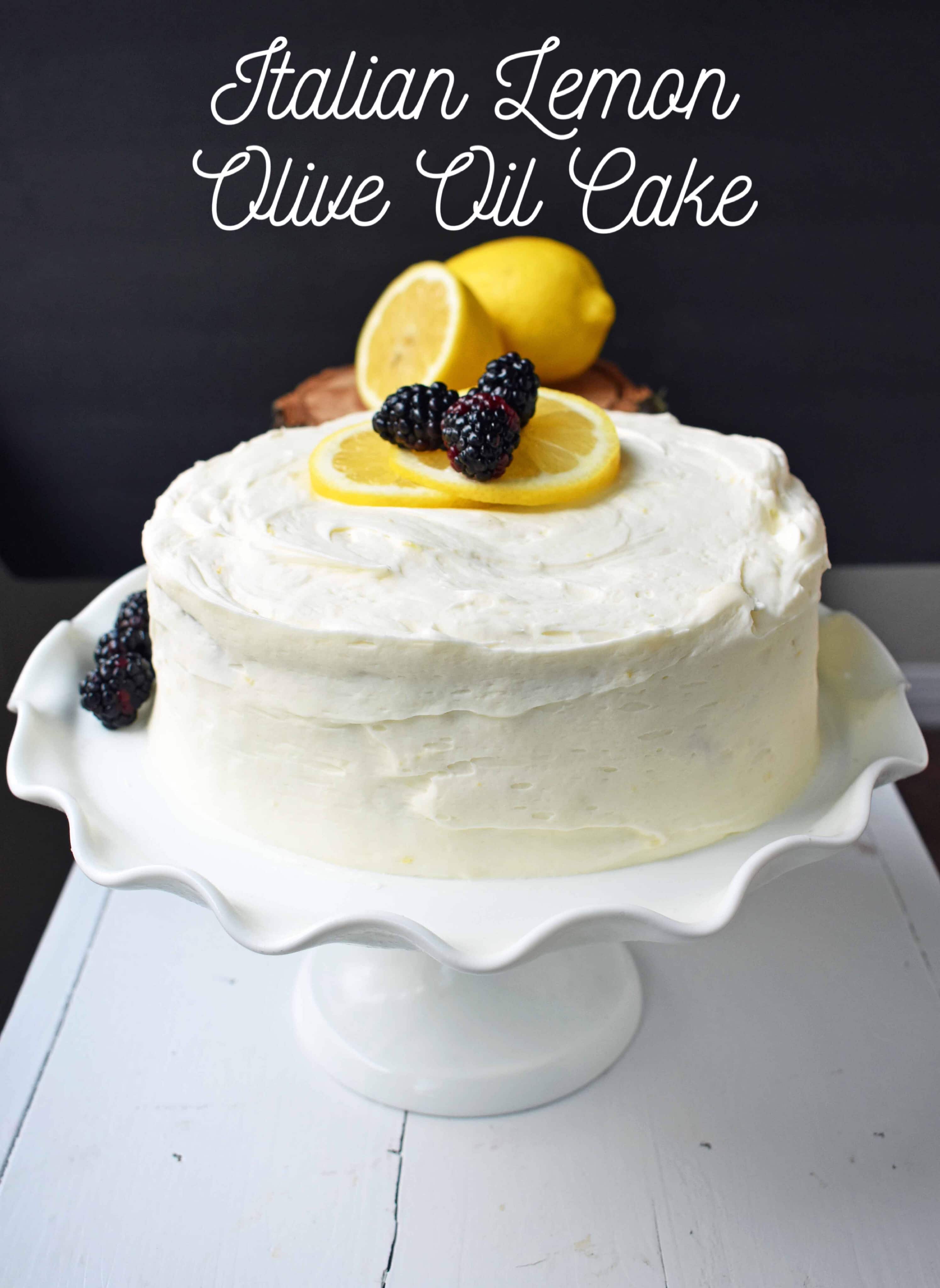 Lemon Olive Oil Cake
Everyone needs a vibrant, light, fluffy, moist lemon cake recipe up their sleeves. Easter is coming up and it wouldn't be complete for me without a beautiful, seasonal lemon cake. My Grandma Faye loved all things lemon so it was essential at our Easter Sunday dinner. Her recipe, albeit wonderful, uses a cake mix and I wanted to create one from scratch. You can't beat homemade!
Back in the day when I was competing in recipe contests, I found a contest where the grand prize was a trip to Italy! It had been at the top of my bucket list for years. I went straight to the kitchen and went to work! It was for Bertolli olive oil and since I assumed most people would go the savory route, I went to dessert. I wanted to create an Italian Lemon Cake using olive oil, reminiscent of the Tuscany countryside.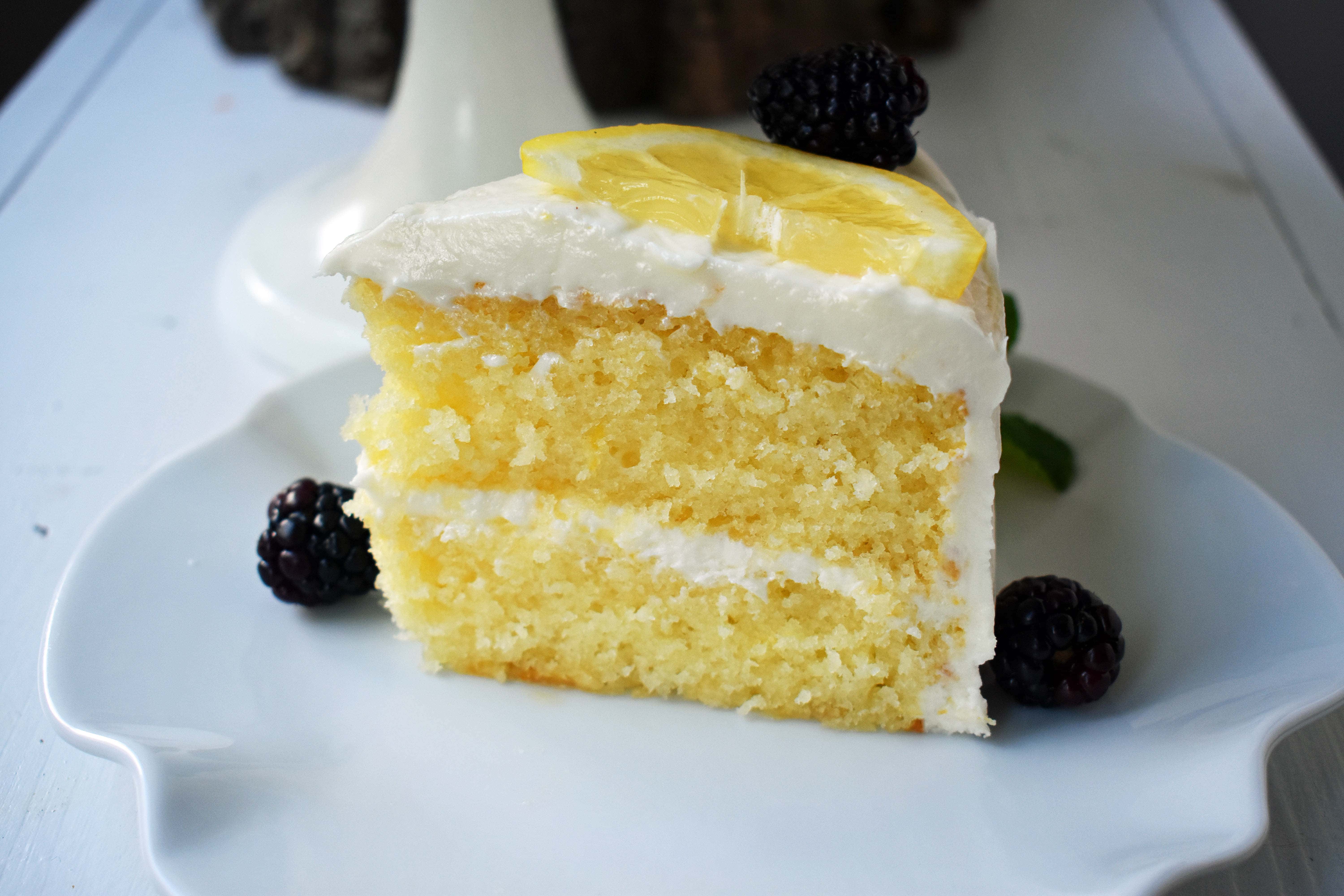 The result was a melt-in-your-mouth lemon cake that was not only super tender, fluffy, and moist but had a heavenly fresh lemon flavor as well.
This Italian Lemon Olive Oil Cake is the perfect lemon cake.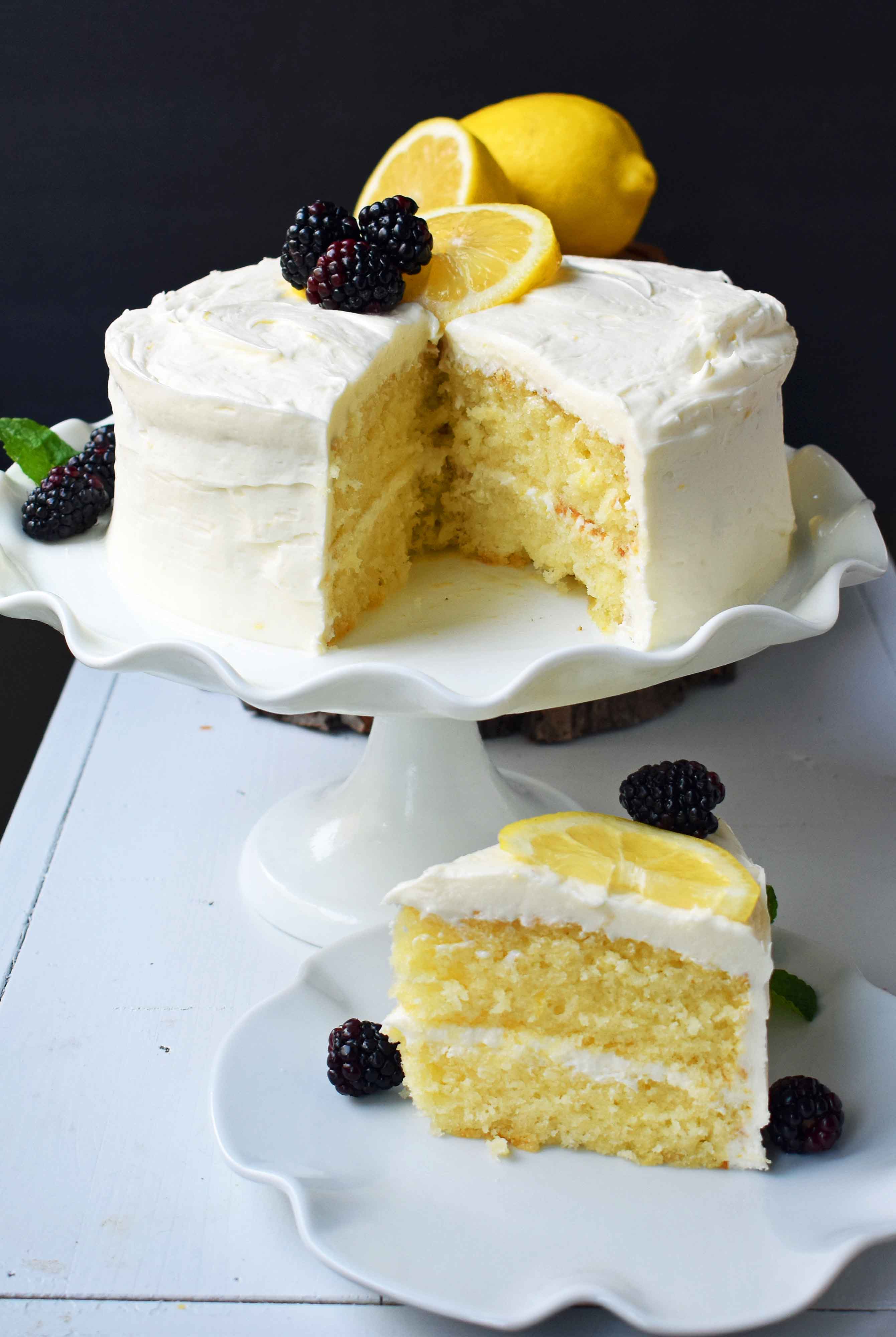 The frosting can make or break a cake. So many of the frosting found on bakery cakes are overly sweet. This lemon vanilla cream cheese frosting uses butter, cream cheese, powdered sugar, freshly squeezed lemon juice, and grated lemon zest.
This creamy, silky frosting is the most ideal accompaniment to this fabulous Italian Lemon Olive Oil Cake. A zester makes it much easier to remove only the best parts of the lemon.
This cake does call for olive oil and the wonderful thing is that you can use canola, vegetable, or coconut oil as well. I have made this cake many, many times and have used both canola oil and coconut oil with much success. You can even use coconut oil and top the cake with coconut flakes.
My favorite cake pan is this one from USA Pan Bakeware Round Cake Pan, 8 inch. My favorite tool to use to frost a cake is definitely this Wilton angled spatula.
Click HERE to find all of my favorite essential kitchen products in one place.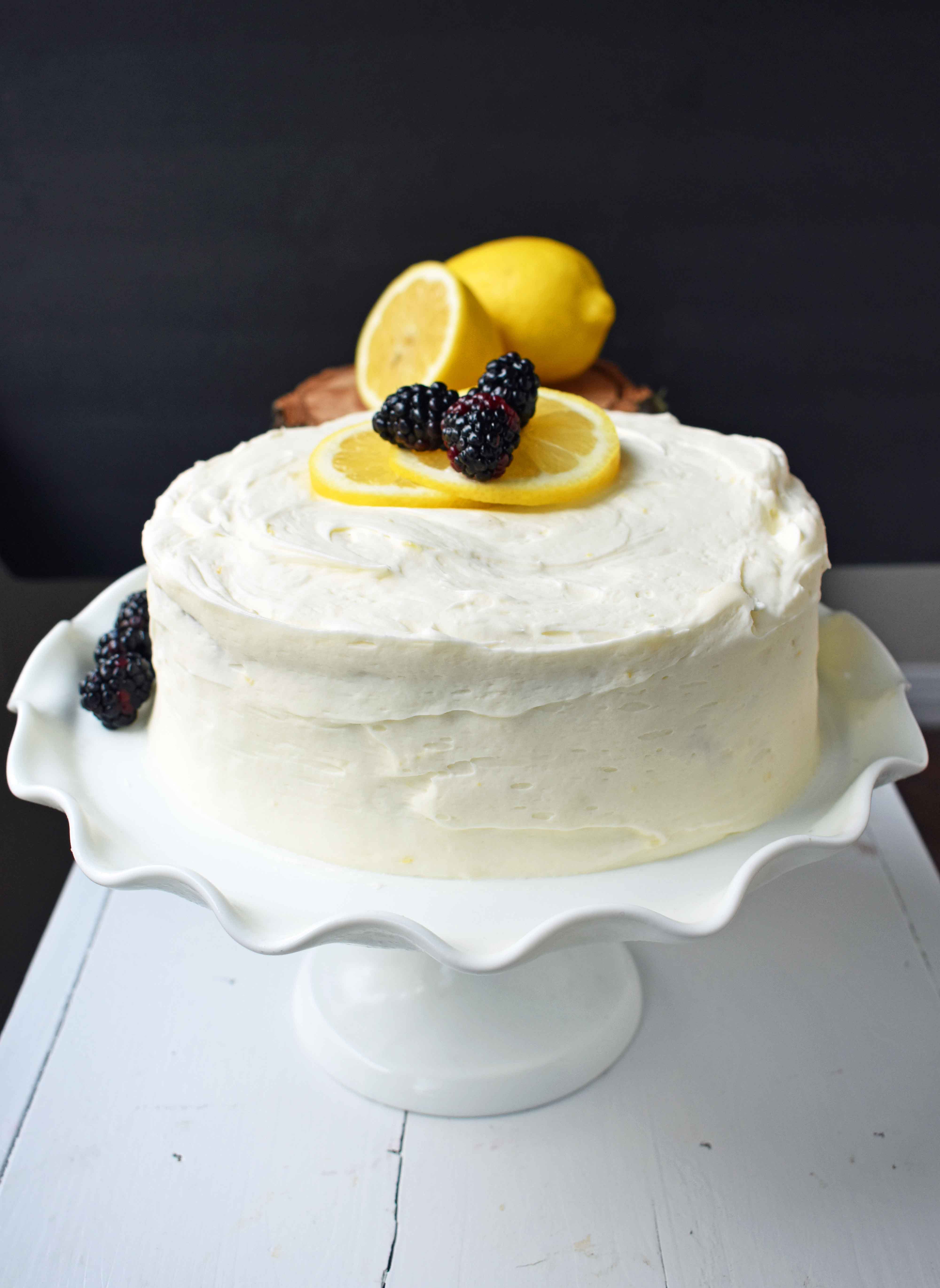 If you love cake, here are some of the most popular cake recipes:
I can't wait to hear what you think of this Italian Lemon Olive Oil Cake. Find me on Instagram at @modern_honey.