Best Orange Cake
A moist, tender fresh orange cake with a sweet orange cream cheese frosting. How to make the perfect orange cake!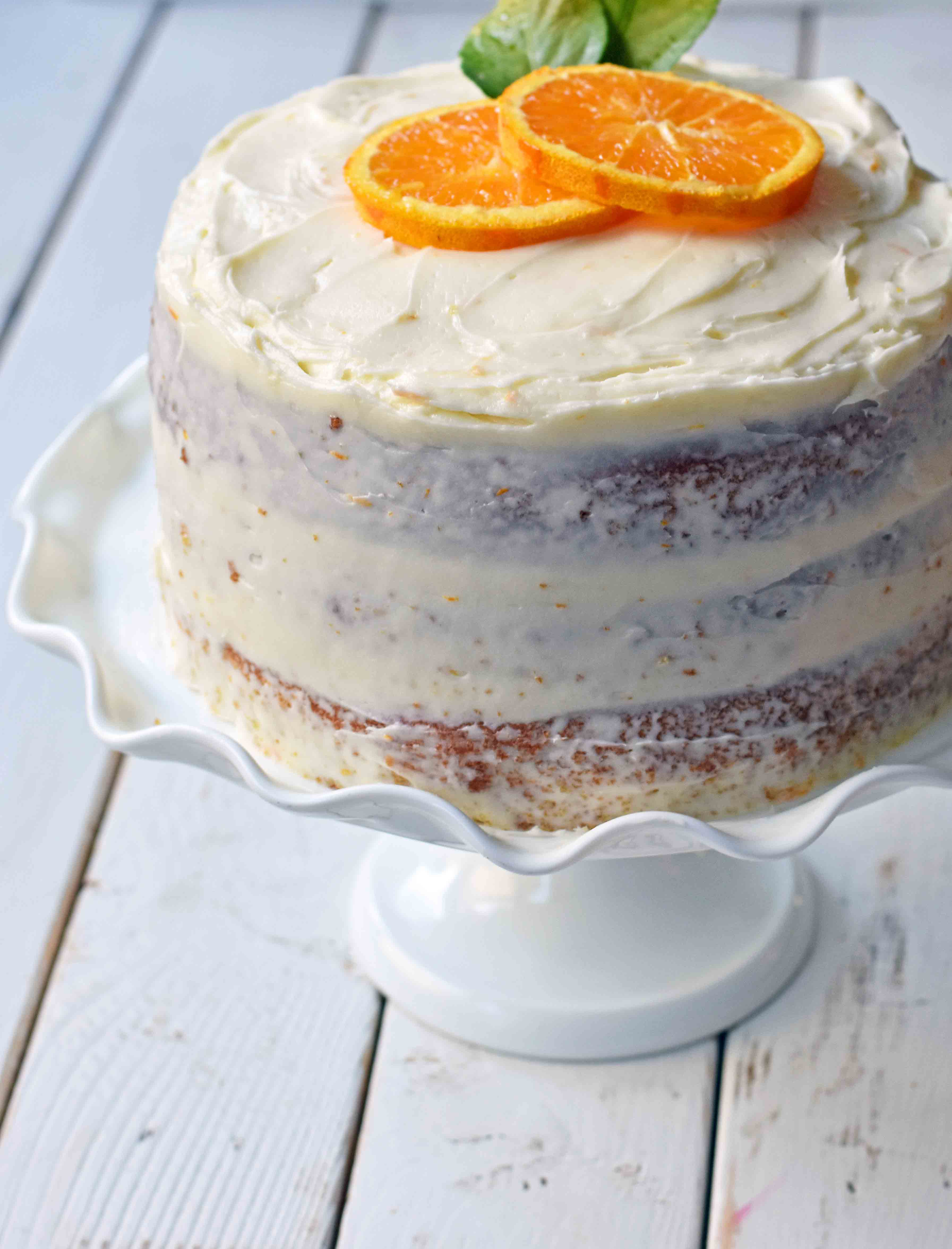 Oh, how I love baking cakes. Since my kids were little, I always let them choose their ultimate cake flavor. They would come up with some highly creative, interesting ideas! Since my daughter loves all things fruit, she always asks for a fresh fruit cake.
She was turning 10 and requested a homemade orange cake with orange cream cheese frosting. I emailed my sister-in-law, who is an incredible cake baker, and she sent over this recipe. I have tweaked it over the years but it the perfect orange cake recipe.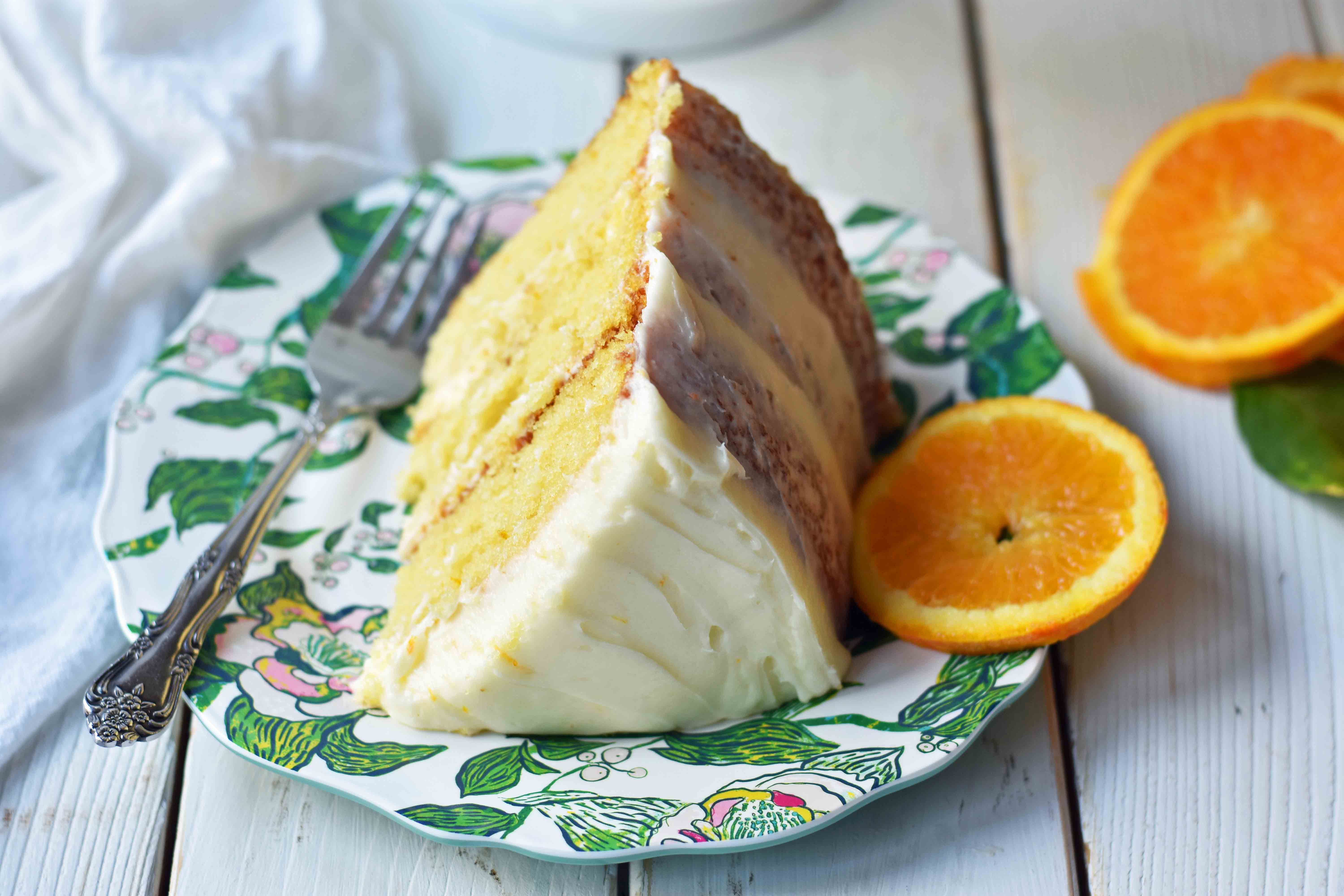 This fluffy Orange Cake made with fresh orange juice and orange zest gives it that perfect amount of orange flavor. The frosting is a combination of sweet cream butter, cream cheese, powdered sugar, and orange zest. You can completely cover the cake with frosting for a traditional cake or if you love the look of a naked cake, just do a nice "crumb coat" on the outside of the cake. This makes a beautiful naked orange cake!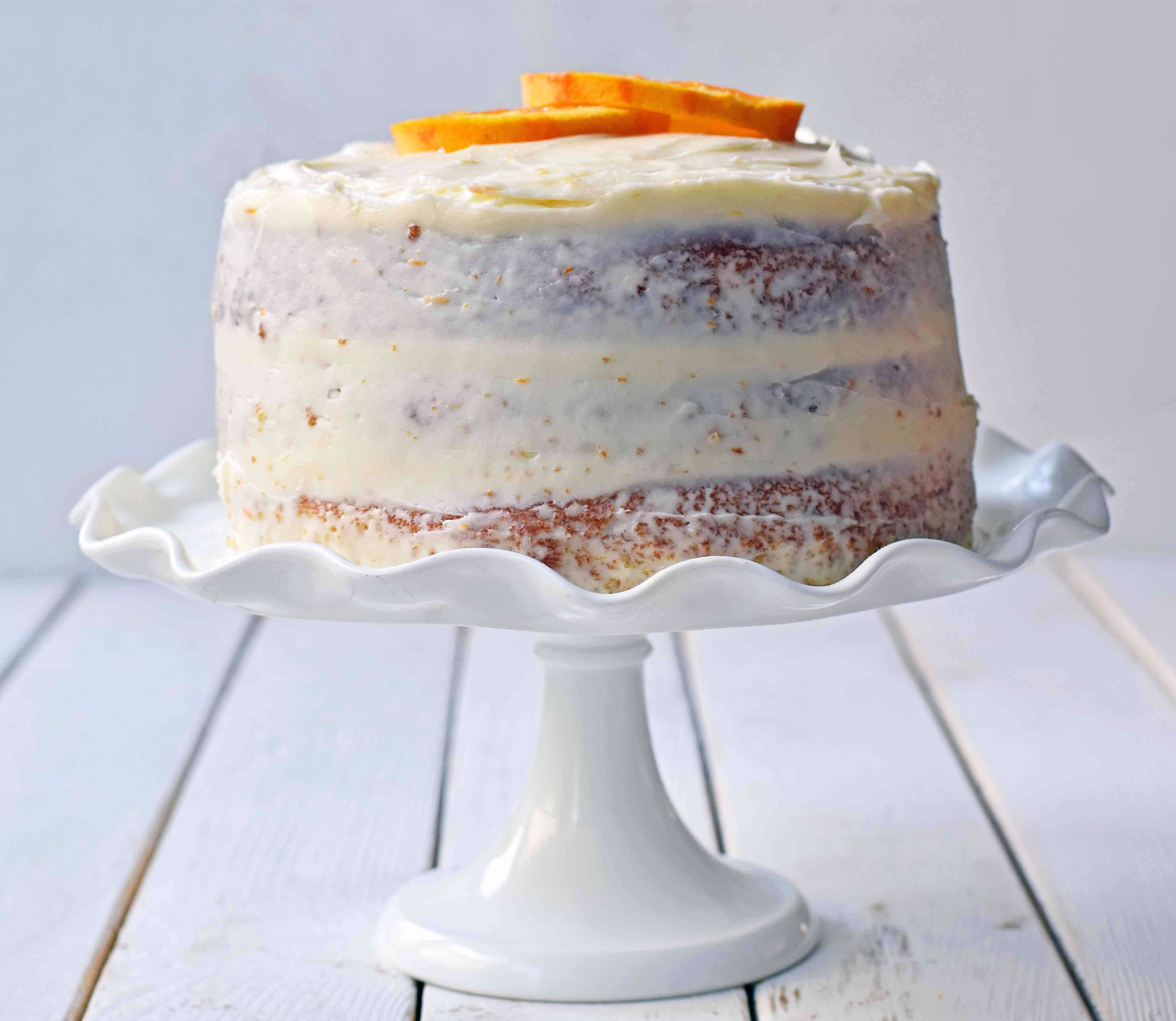 To make this Orange Cake extra special, I used a Blood Orange Olive Oil from the Queen Creek Olive Oil. This infuses the cake with a light fragrant blood orange flavor. You can buy straight from their website HERE.
Tips for making the Best Orange Cake:
Start with the dry ingredients.

Stir together the flour, sugar, baking soda, baking powder, and salt. The two leavening agents – baking soda and baking powder – give the cake a nice rise.

Adding Oil makes the orange cake extra moist.

You can use extra-virgin olive oil, canola oil, vegetable oil, or coconut oil. My favorite thing to use is the Blood Orange Olive Oil from the Queen Creek Olive Oil. You can find it

HERE

.

Use Orange Juice and Fresh Orange Zest to impart orange flavor into the cake.

This gives it an all-natural orange flavor. A zester is an essential tool in the kitchen to ensure you only get the orange peel, instead of the bitter white rind.

Sour Cream helps to create a perfect texture.

By using sour cream or buttermilk, it creates a tender crumb.

Bake just until a toothpick comes out clean in the center of the cake.

If you want the cake to be extra moist, you may brush the layers with a simple syrup, which is a water-sugar syrup.

Once the cakes are cool, frost with homemade orange frosting.

The frosting is made by whipping butter and cream cheese for 4 minutes until light and fluffy. Add powdered sugar, orange juice, and orange zest.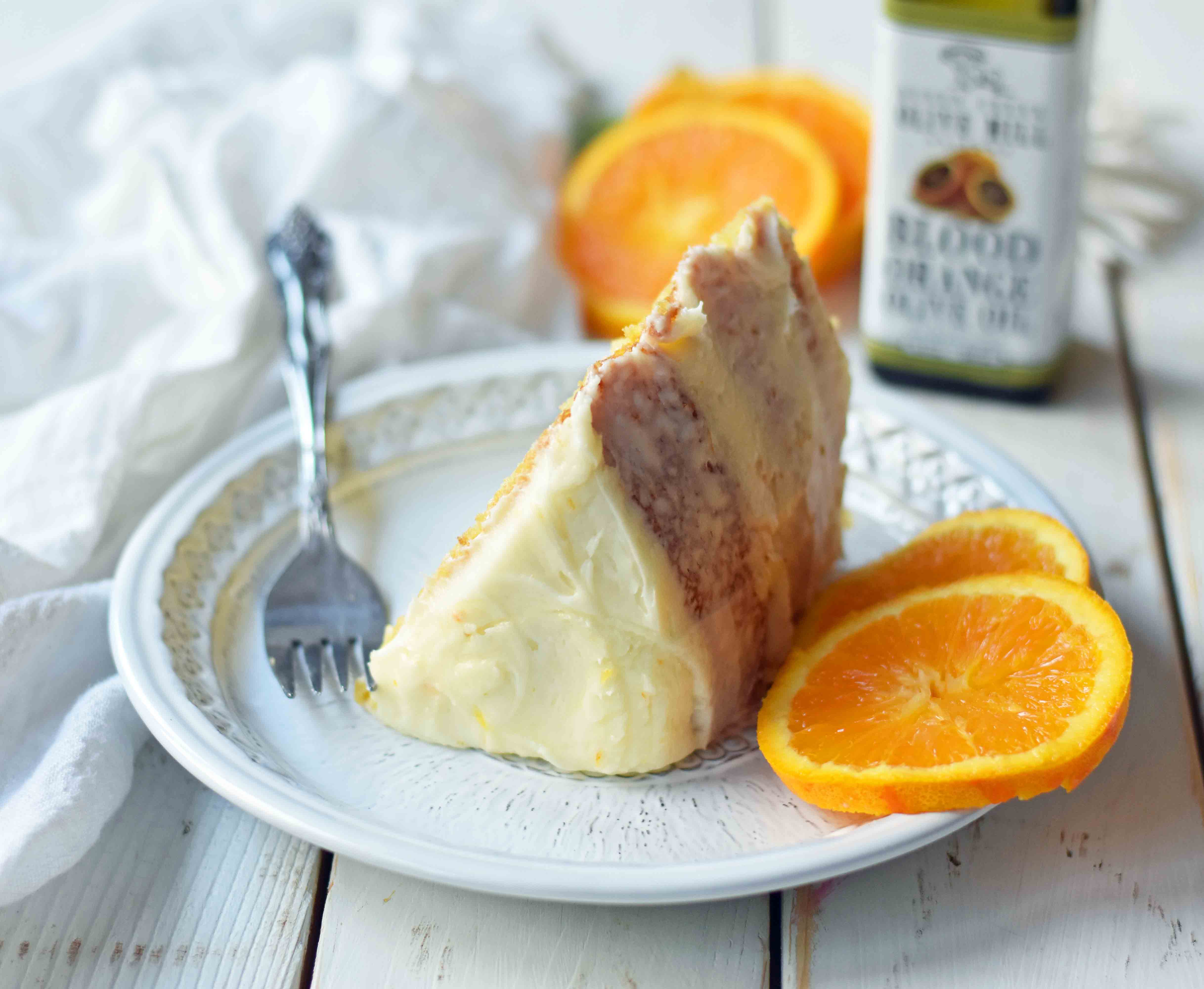 MORE FAVORITE CAKE RECIPES FROM MODERN HONEY:
Click to find some of my favorite cake pans -- 8-inch cake pan and 9-inch cake pan.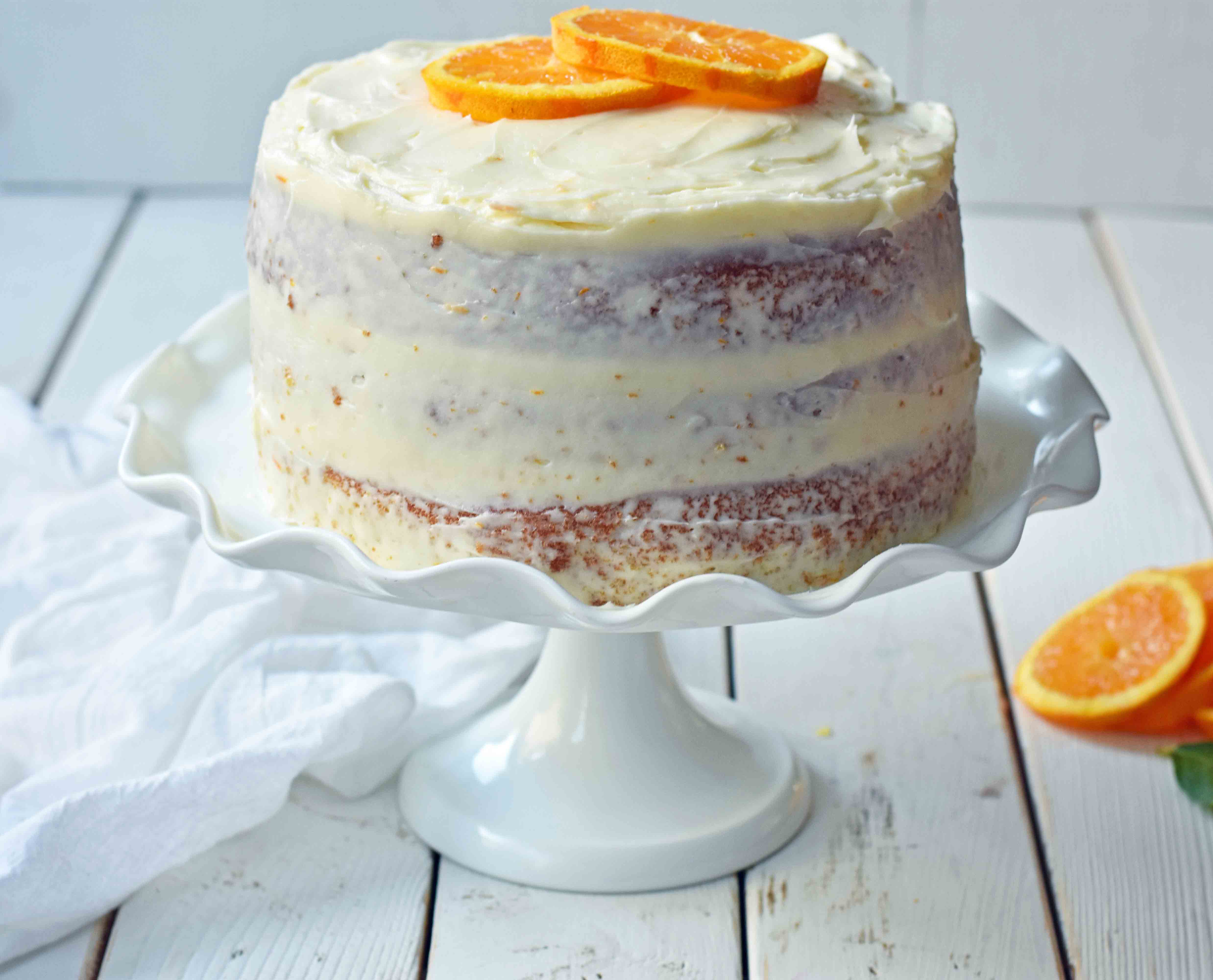 Pin on Pinterest: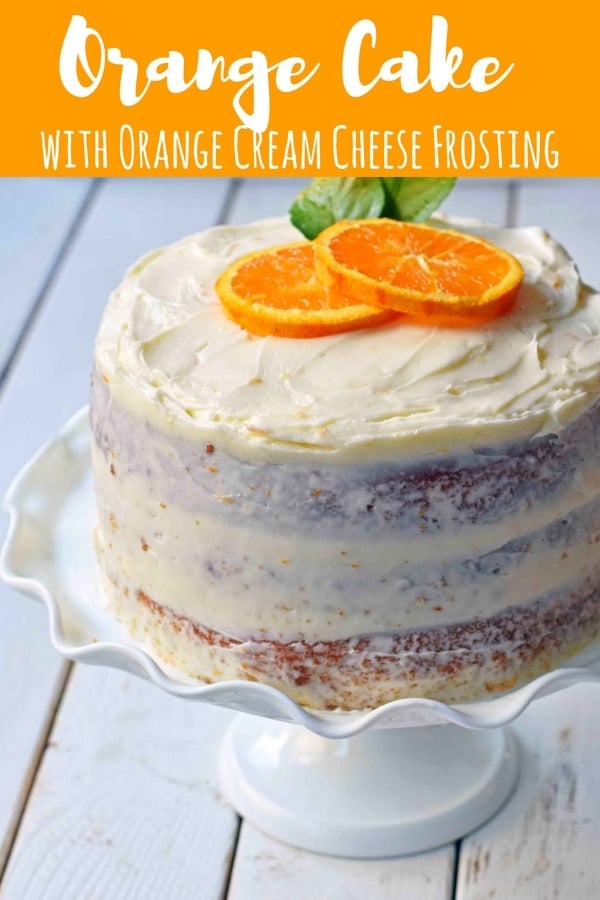 That girl, who was turning ten years old, just graduated a few days ago from high school. Of course, I heard from older mothers about how fast time goes but still wasn't fully prepared. I am so excited for her to experience college life but my heart aches to think of her leaving home. The day after graduation, we took off for Kauai Hawaii to celebrate her graduation. This is just what the family needed – some good relaxing family time while filling our days with some serious adventure! You can follow along on instagram @modern_honey. Happy Baking, my friends!