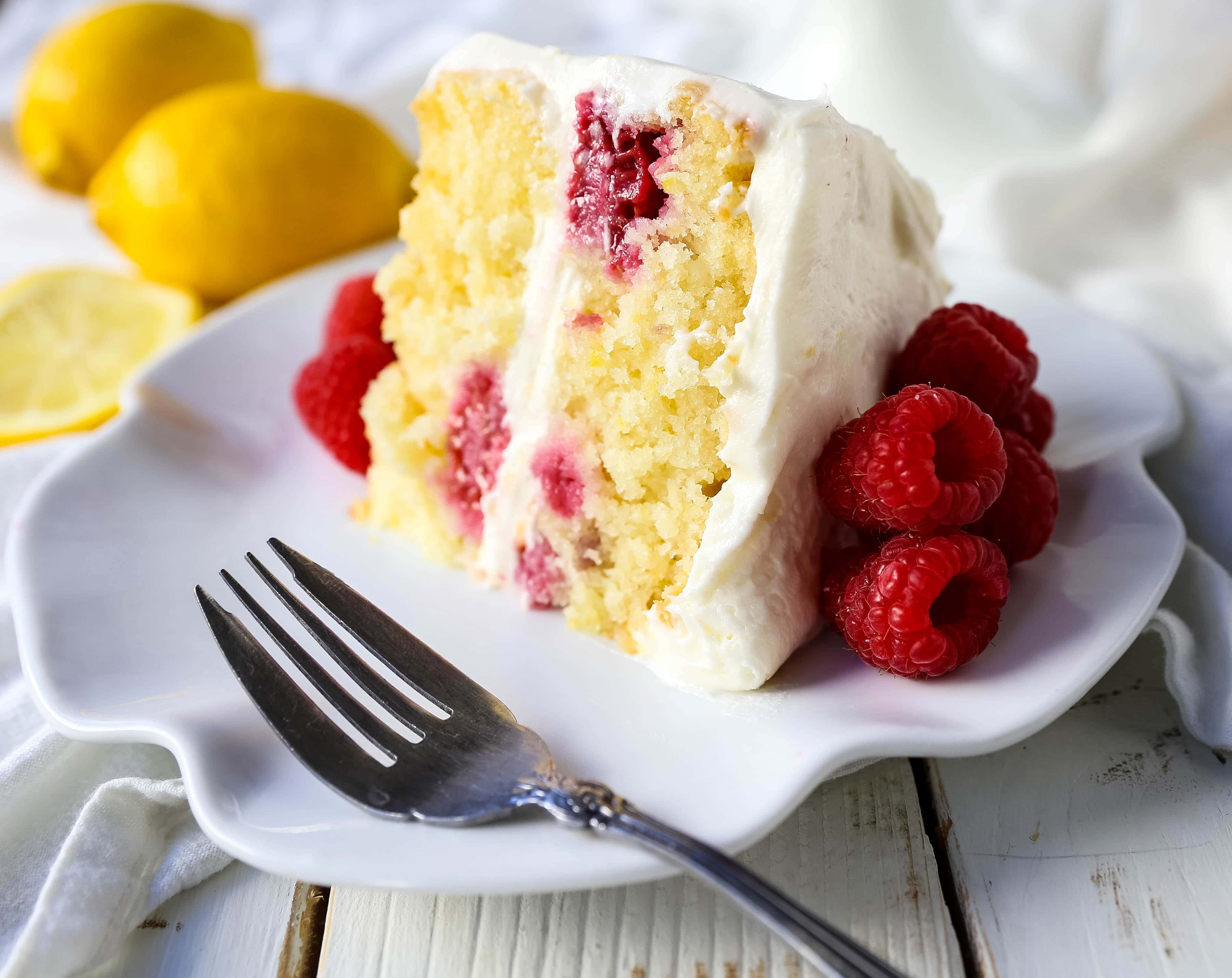 Lemon Raspberry Cake
A light and fluffy lemon cake with fresh raspberries and a fresh lemon cream cheese frosting. A sweet and tangy lemon berry cake!
It's my husband's birthday and we make a big deal about birthdays in our home. It all starts with the cake. They get to choose any flavor of cake they can dream up in their head. I have shared some of the unique requests in my days! Dean loves this lemon raspberry cake but also goes crazy for my Love at First Sight Chocolate Cake. You can't get much different than lemon and chocolate though so he is quite conflicted.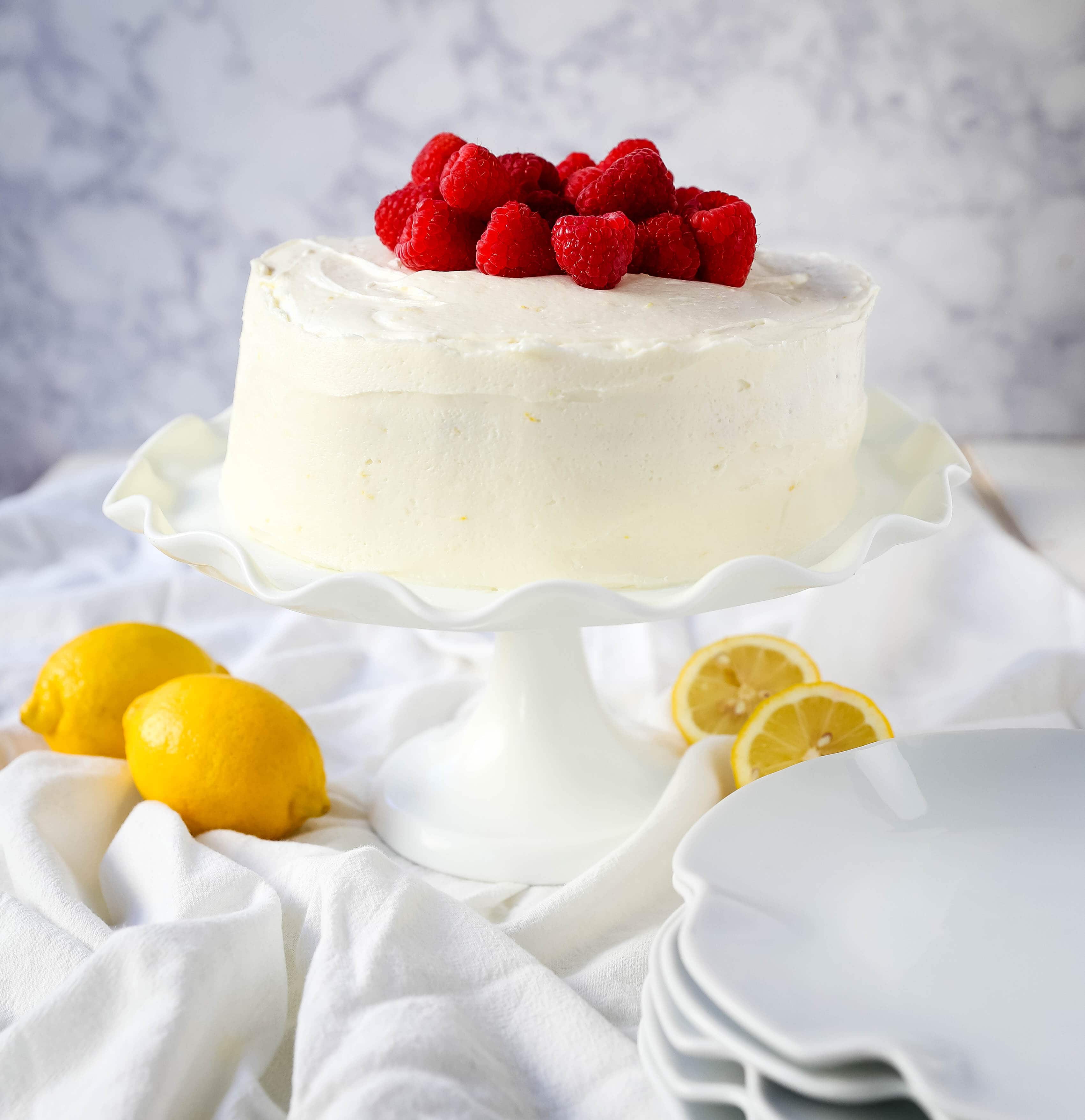 I can vouch for this cake and tell you with 100% surety that you will fall in love with it. This lemon berry cake is always a slam dunk and gets rave reviews! It is made with fresh lemon juice and fresh raspberries which I think makes a big difference. You can tell a difference when using freshly squeezed lemon juice and zest and when you get it from the bottle.
I have shared before how my sister-in-law owns a cake business and we share the same philosophy. The number one priority when making a homemade cake is that it needs to taste good. Sometimes cakes can look so pretty and be perfectly polished but no one wants to eat the frosting and the cake is barely edible. I am all about the balance! This Lemon Raspberry Cake is a beautiful homemade cake that also tastes amazing!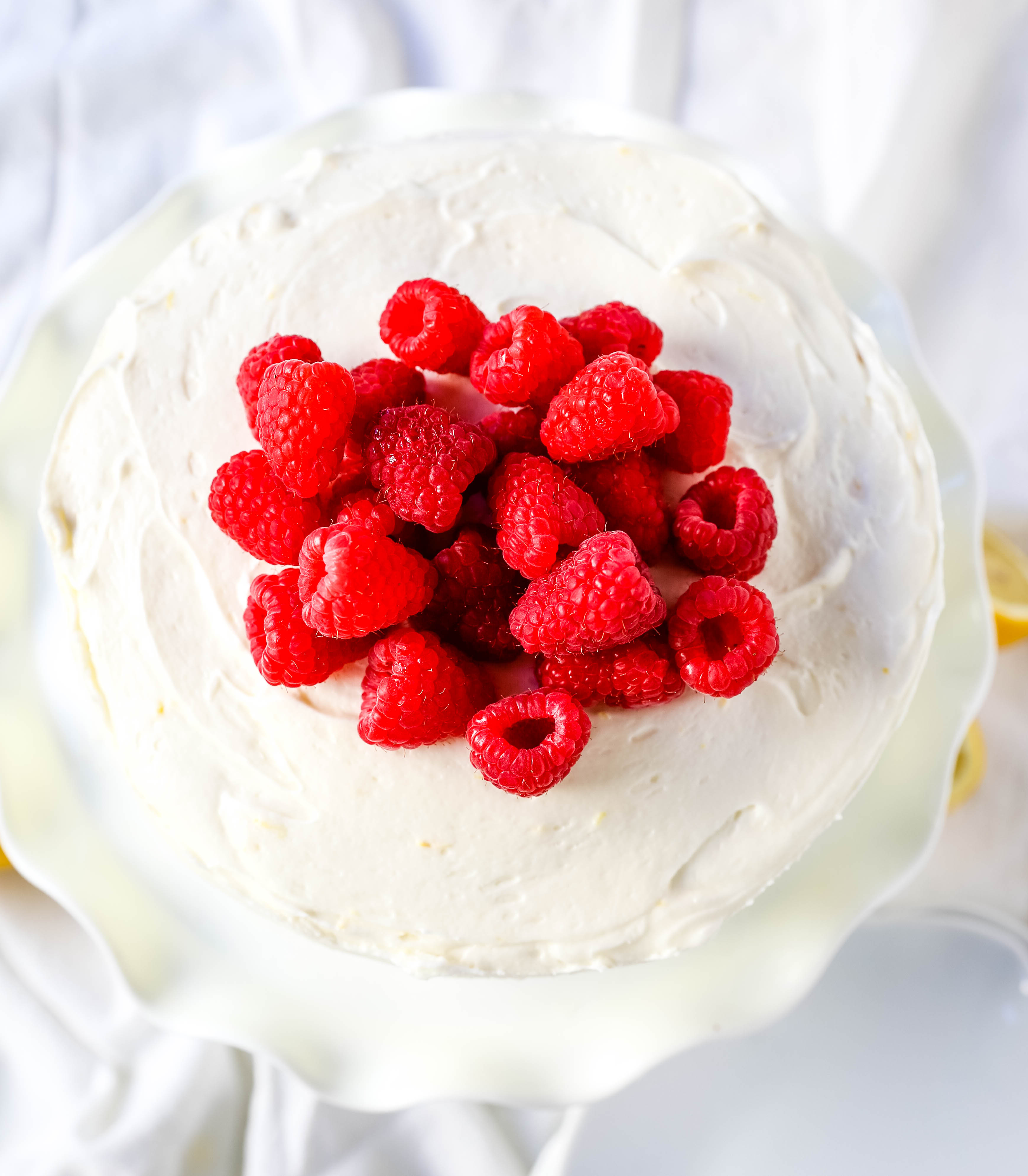 I have made a few cakes in my days and after much experimentation, I have found that oil works like a charm for creating a tender, moist cake. I also love to use buttermilk to create the perfect texture. You can also use whole milk with a touch of vinegar in a pinch. Fresh lemon juice and zest is a must in this cake! It is what brightens it and gives it the punch of fresh flavor.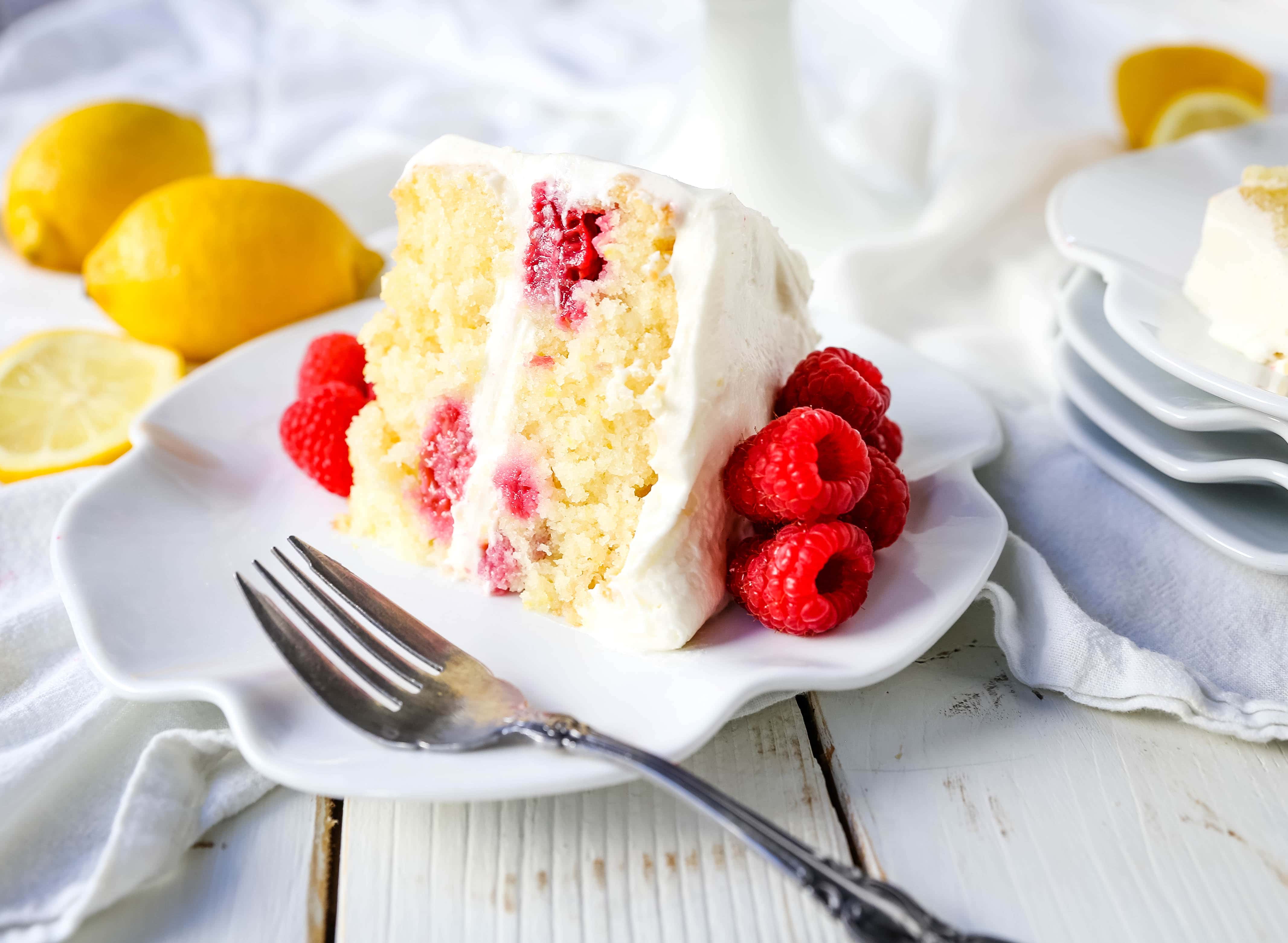 How to make the Best Lemon Raspberry Cake:
In a large mixing bowl, add canola oil, eggs, buttermilk, fresh lemon juice, and lemon zest. Mix for 2 minutes. If you don't have buttermilk on hand, you can make homemade buttermilk by mixing whole milk and 2 Tablespoons of white vinegar. Let stand for at least 10-15 minutes to let it curdle before adding it to the mixture.

Add sugar, flour, baking powder, baking soda, and salt. Don't overmix the cake batter.

Once you add the flour, if you overmix, it will result in a tougher cake. In a small bowl, toss fresh raspberries with a touch of flour to make sure the raspberries don't sink to the bottom of the cake. Carefully fold in the raspberries to the batter.

Prepare baking pans. I prefer to use three 8-inch or 9-inch cake pans.

This way you get more filling and the cakes bake faster since they are thinner. You can use parchment paper rounds and also spray with a non-stick cooking spray.

Bake until toothpick comes out clean in the center

. Always set the timer for the lowest suggested baking time and check your cake layers. You can always add more time but there's no really salvaging an over baked cake.

To make the frosting, make sure the butter and cream cheese is softened and at room temperature

. This will help to ensure the frosting is completely smooth.

Garnish with fresh raspberries and lemon slices

.
More favorite Modern Honey cake recipes:
My favorite cake baking essentials:
USA 8-inch cake pans
USA 9-inch cake pans
Icing Angled Spatula