Jeff's BEST Banana Cake Recipe is a moist and tender banana cake with a creamy, sweet, and buttery cream cheese frosting. Some say it is the best banana cake in the world and I may just agree.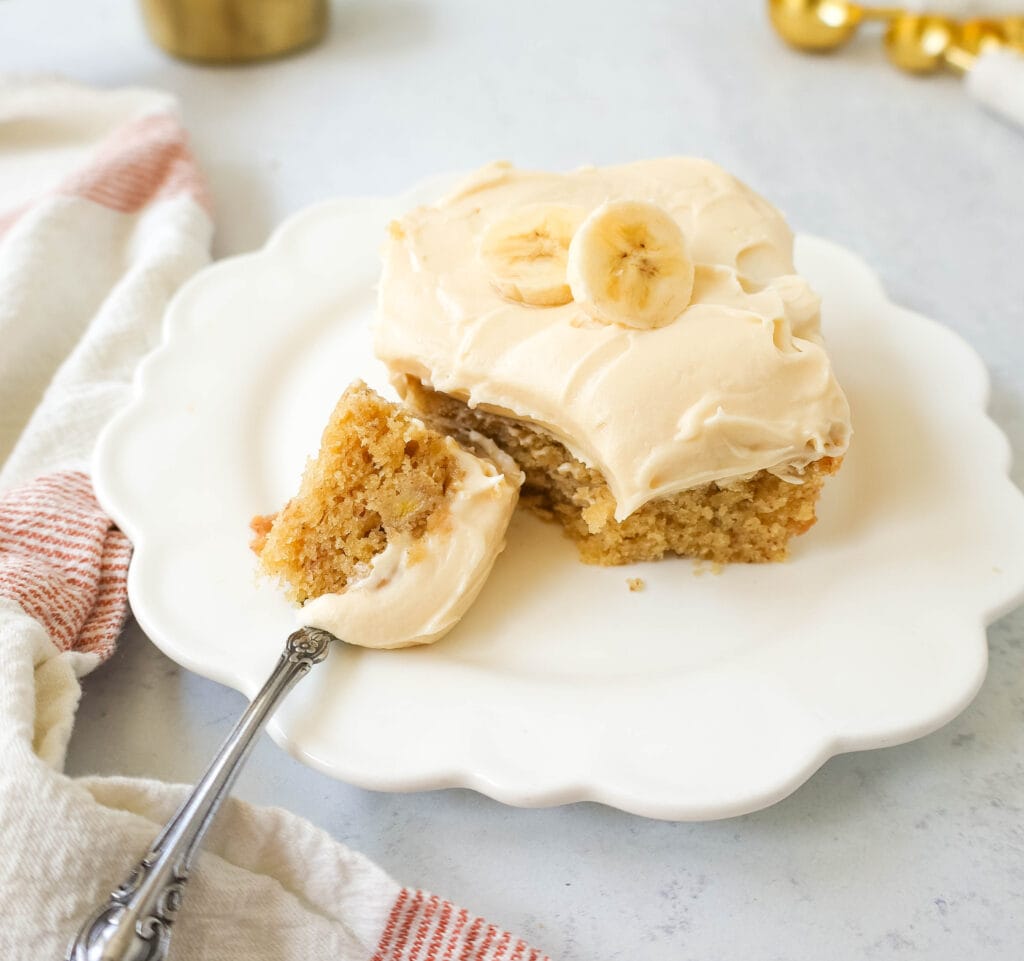 Best Banana Cake
I take my baking pretty darn seriously. My cakes and cookie recipes have to be top-notch. This banana cake with cream cheese frosting is one of the most crowd-pleasing cake recipes. It is the moistest banana cake I have ever eaten and it almost melts in your mouth!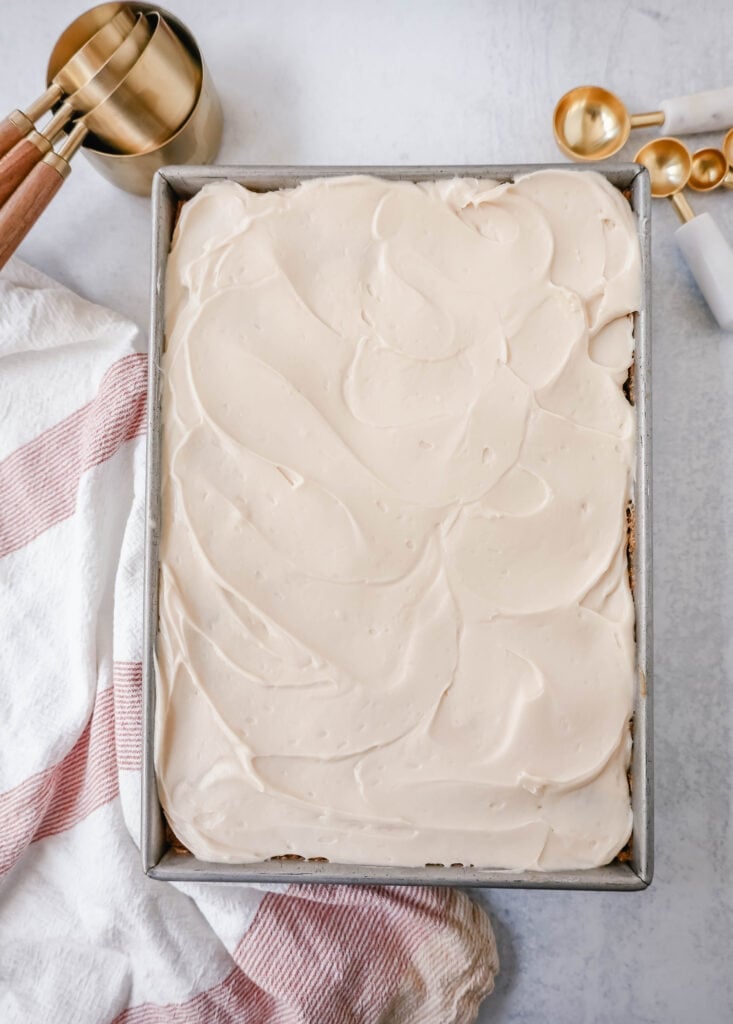 Let me introduce you to my older brother, Jeff. He can also be called by one his nicknames in high school -- "Chef Jeff."
To know Jeff is to love Jeff. He literally has a heart of gold. Ever since he was in high school, he has been making goodies for his friends.  I could write an entire post about all of the little and big things he does to help others but I will keep it short and sweet.
At church, he works with the youth ages 12-18.  He thought he would try to bribe them to listen to his church lessons by bringing homemade baked goods every single Sunday. No joke.
He could have just picked up doughnuts from the store, which would make his job extra easy, or ask his wife to help make them; yet, he actually made the homemade goodies for his boys.  Unreal.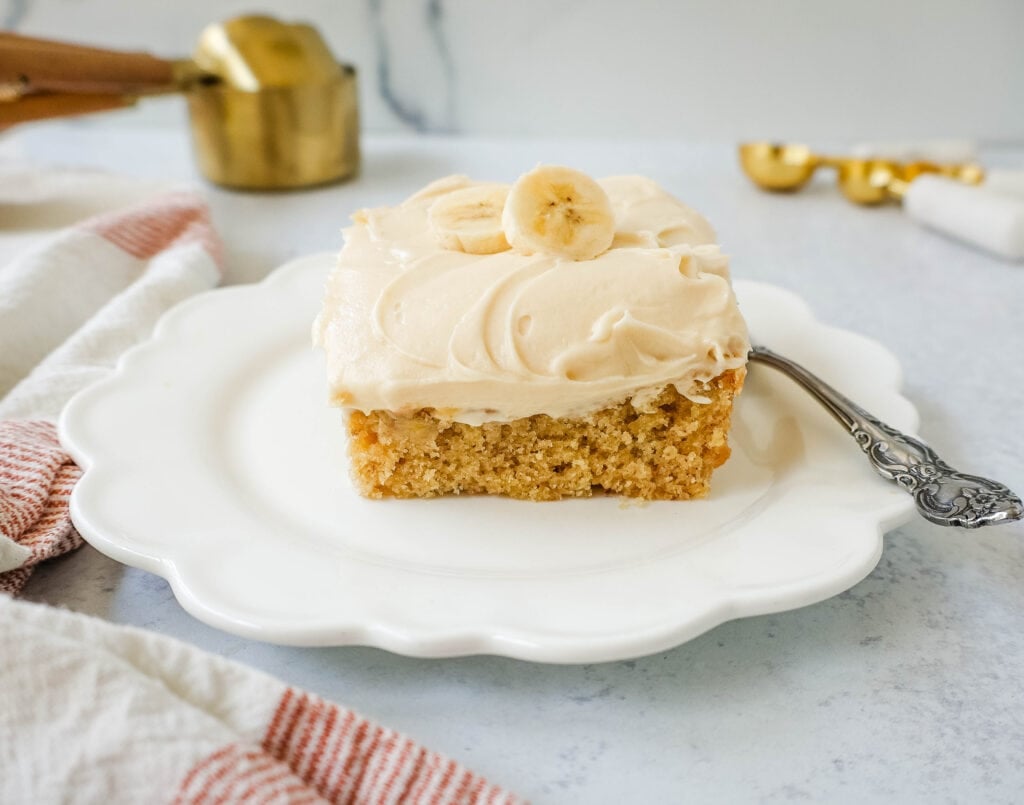 When we were visiting San Antonio recently he told me that he has a secret recipe. He has been making the best banana cake with cream cheese frosting for years without sharing the recipe with his only sister. How can it be?
Thankfully, he is as nice as he seems and as soon as I asked for it, he gave the recipe to me.

He told me stories about how people would track him down to get this coveted recipe from him.
He said that it is always incredibly popular and told me it is one of his favorite cakes of all time. I wondered if it could really be that good. I decided to make the banana cake recipe as soon as my bananas became perfectly ripe.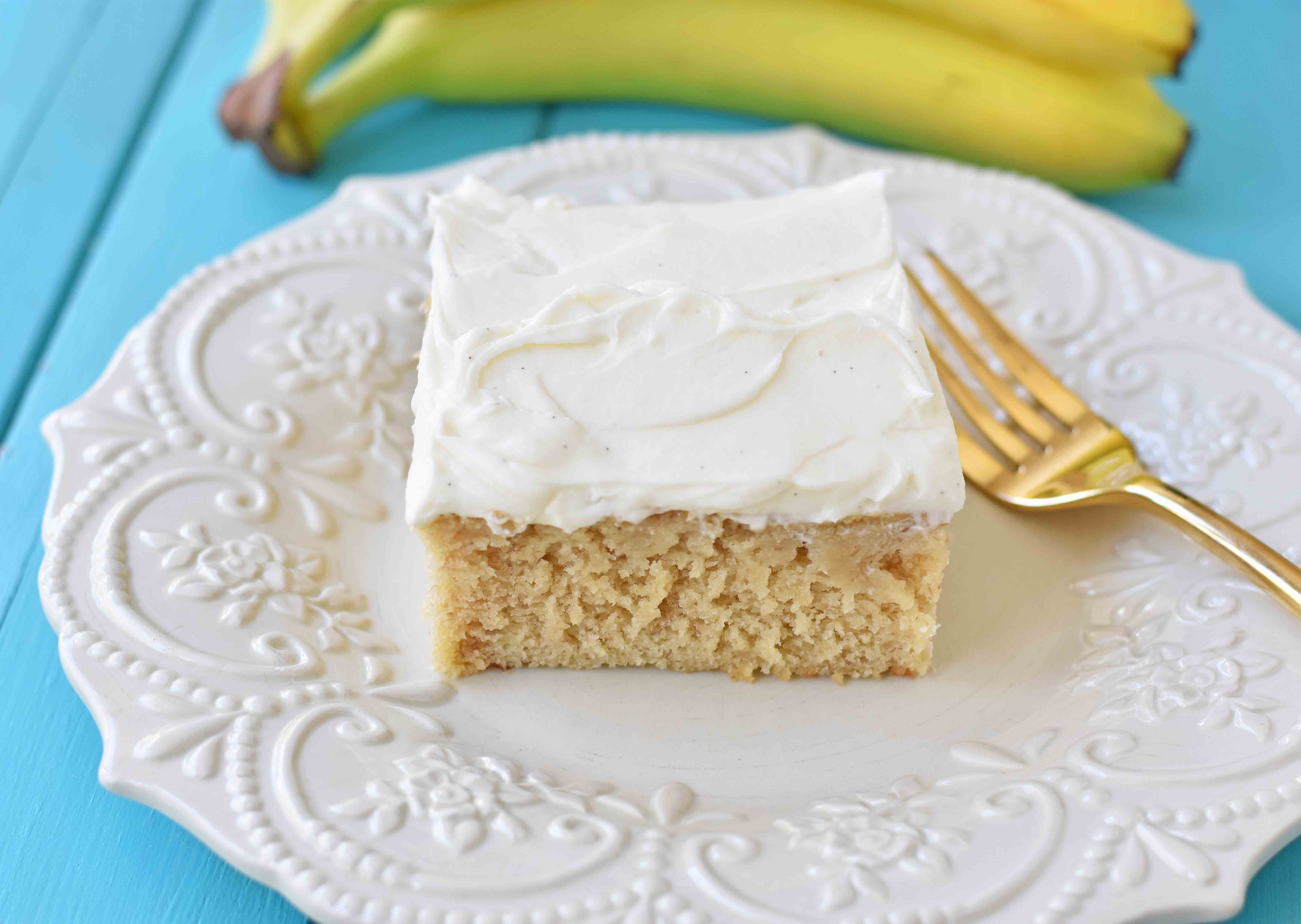 Oh, my word. If only there was a camera on me to get my reaction when I took the first bite. This homemade banana cake recipe is downright heavenly.
What I noticed first is how creamy and moist the cake is and how it just melts in your mouth. The cake is so soft and tender and the creamy and buttery cream cheese frosting is smooth as silk. It is really THAT good and then some.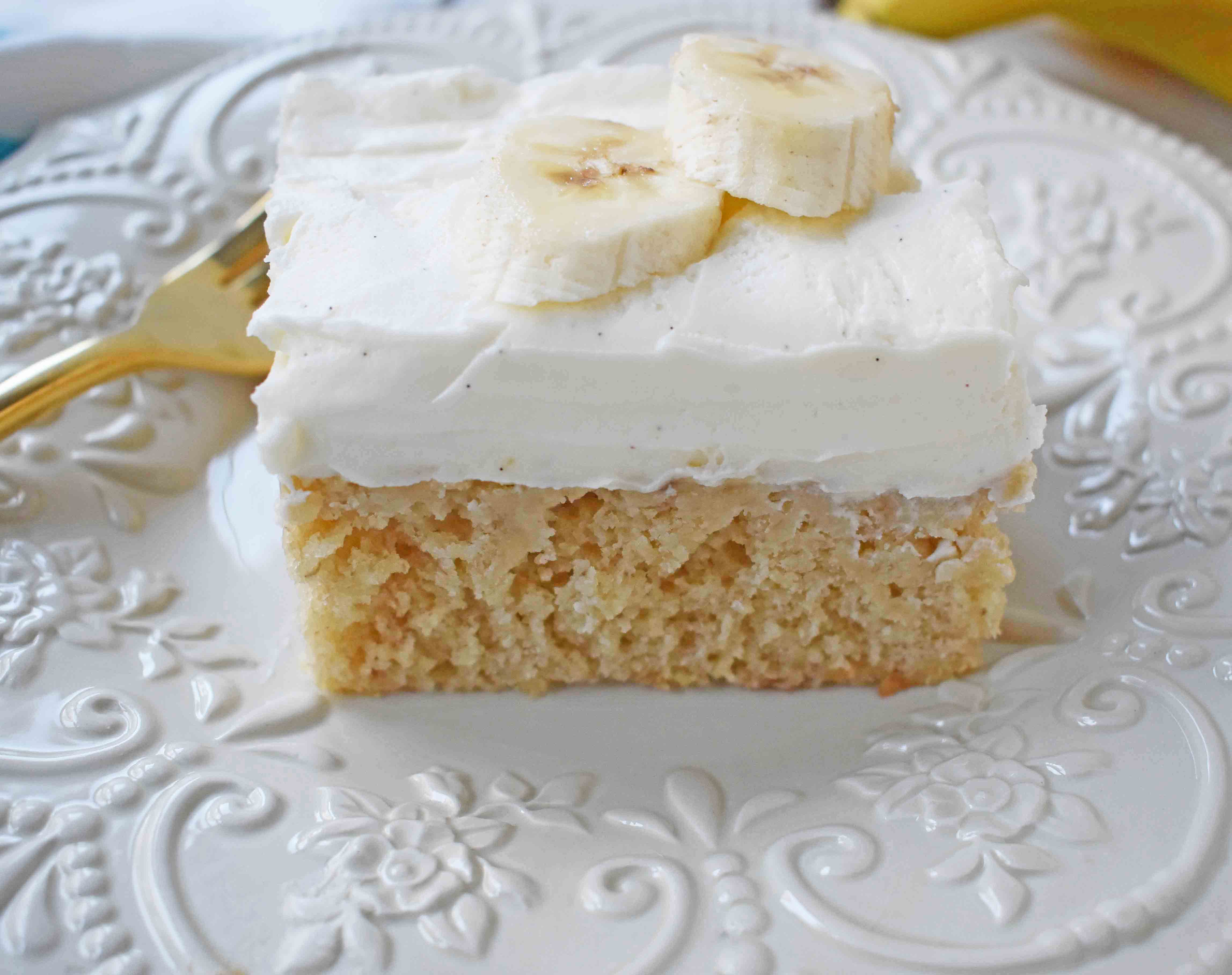 How to make the Best Banana Cake:
It begins with butter. You know how I feel about butter. Buttery truly makes everything better. It brings so much flavor to this banana cake.
Ripe Bananas. This is an essential component to phenomenal banana cake or bread. You must use over-ripe bananas with black spots. When you see those black spots on the yellow peel, that is all flavor. It brings so much natural sweetness to the cake. If your bananas aren't quite ripe enough, place in a brown paper bag and in a dark place.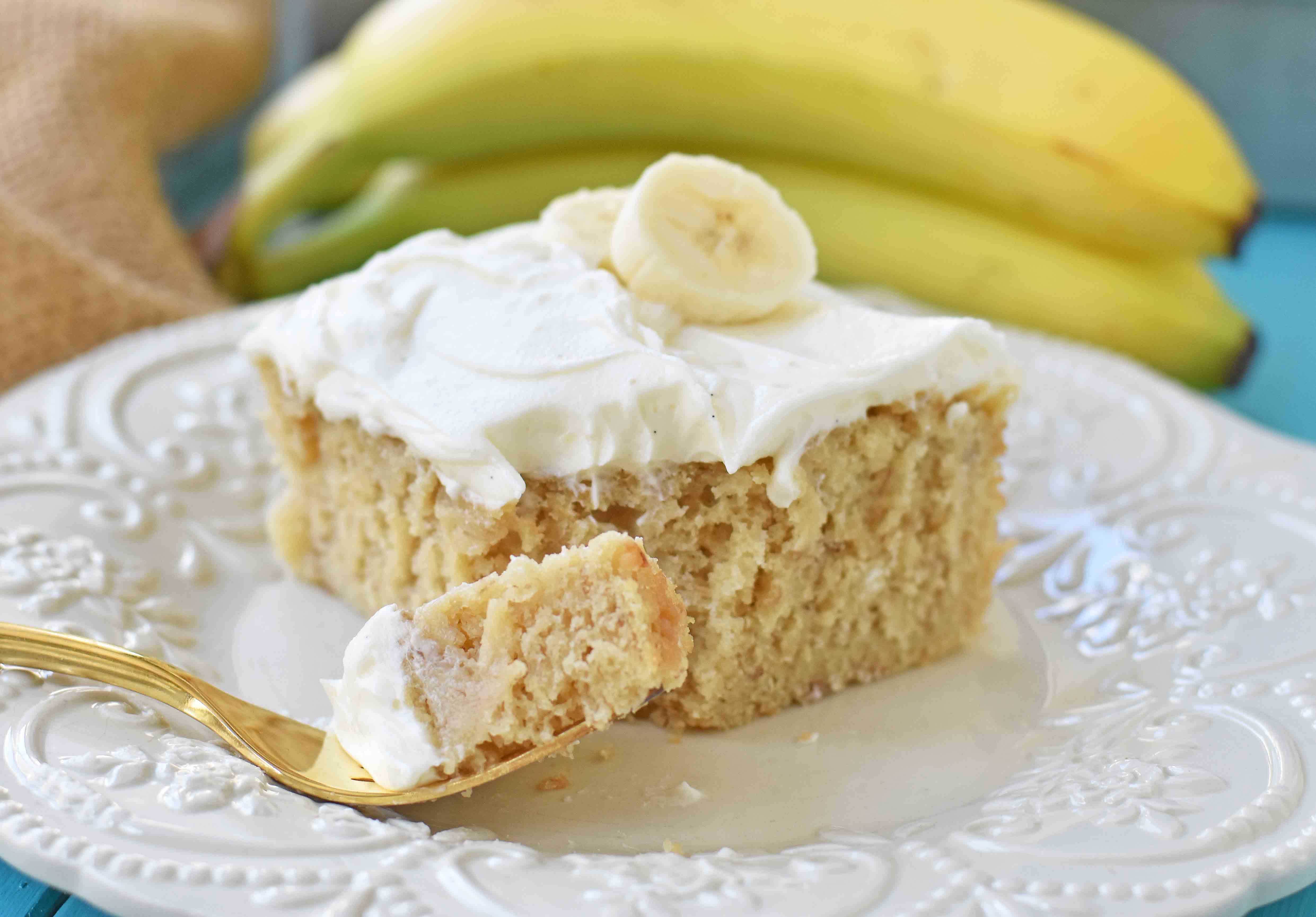 Sprinkle fresh lemon juice over mashed bananas. It helps bring some acidity to the cake and keeps the bananas from turning brown.
Use Buttermilk. It is a true miracle worker in baked goods. It helps to create such a tender texture.  The beauty of it is that it has the same amount of fat as 1% milk yet is so thick and creamy.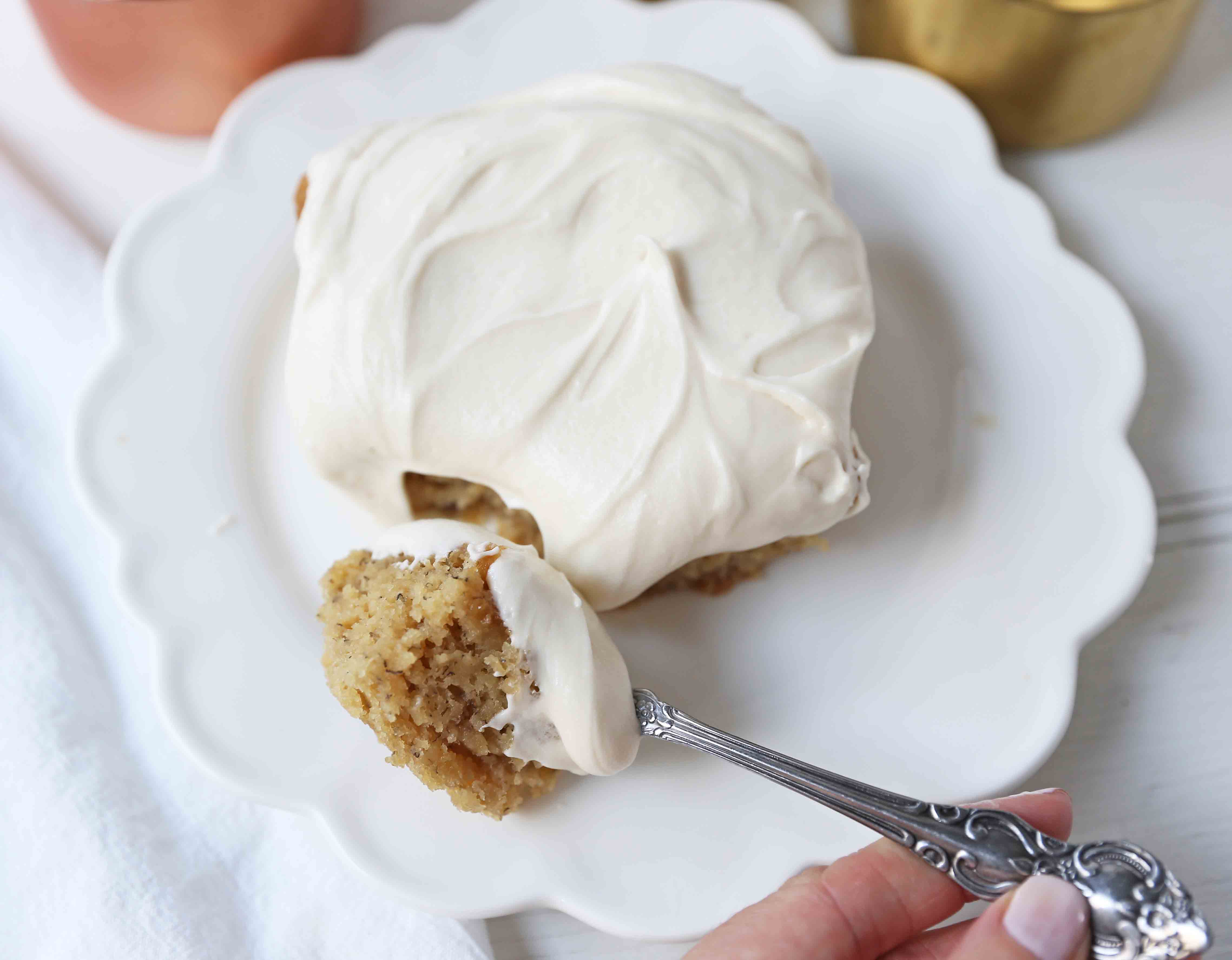 Bake at a low temperature. Low and slow wins the race here. Bake at only 275 degrees for about an hour.
A mix of cream cheese and butter in the frosting. This frosting should be illegal. It has the perfect balance of butter, softened cream cheese, and powdered sugar. I just want to lick the entire bowl.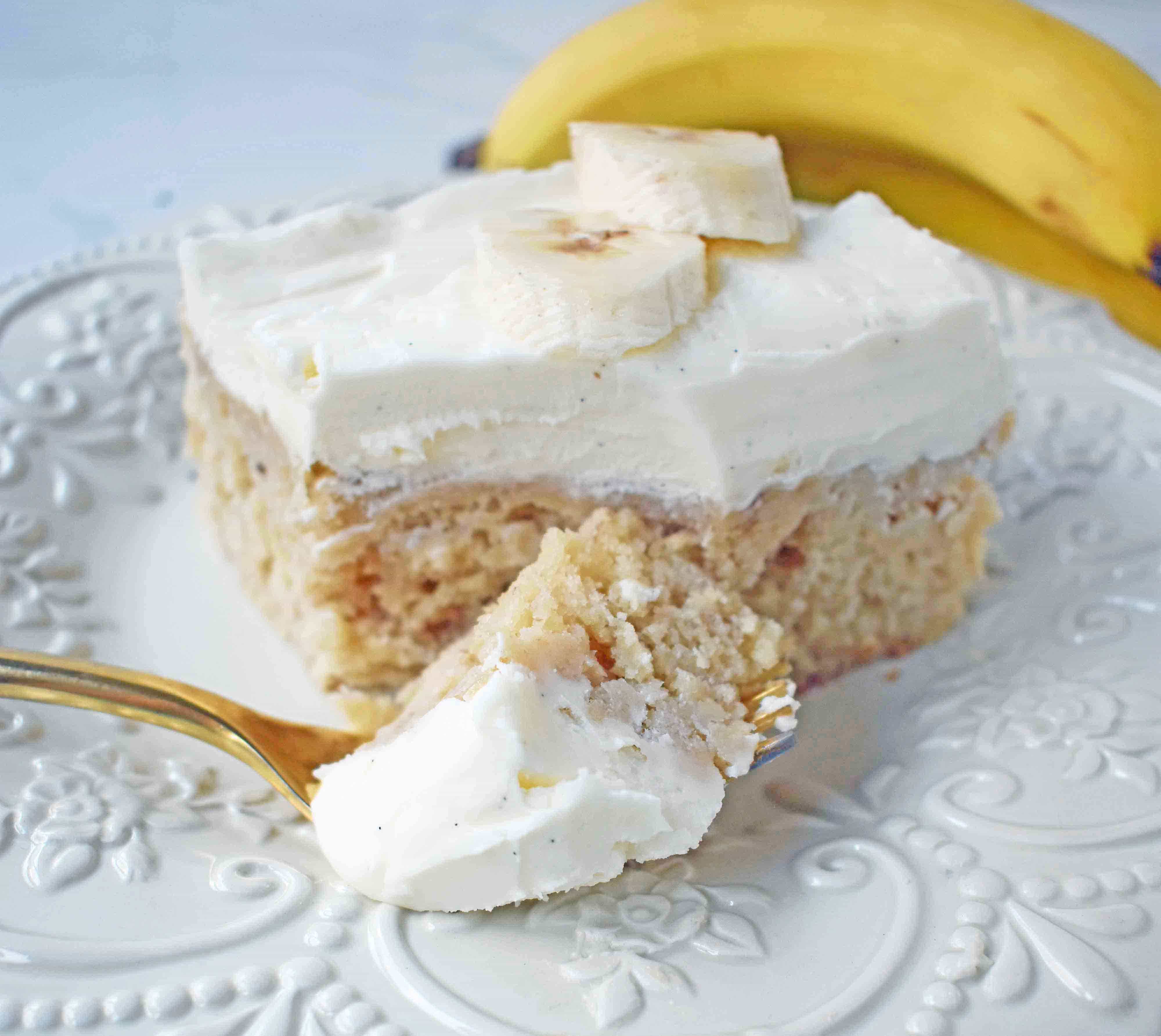 This best banana cake is made in a 9 x 13 pan. I am such a huge fan of my USA pans.  When I lived in Texas, I bought them in all sizes at the Williams Sonoma outlet.  Now, Amazon carries them, and are even cheaper than at the outlet. You can buy one
HERE
Another huge key tip to making Jeff's BEST Banana Cake in the freezer as soon as you pull it out of the oven. It may sound crazy but it helps to keep it moist.
So if you can, clear out a space in your freezer for a 9 x 13 pan and place it in there for one hour.  Place oven mitts underneath the pan. Remove it from the freezer and frost it with the ultimate cream cheese frosting.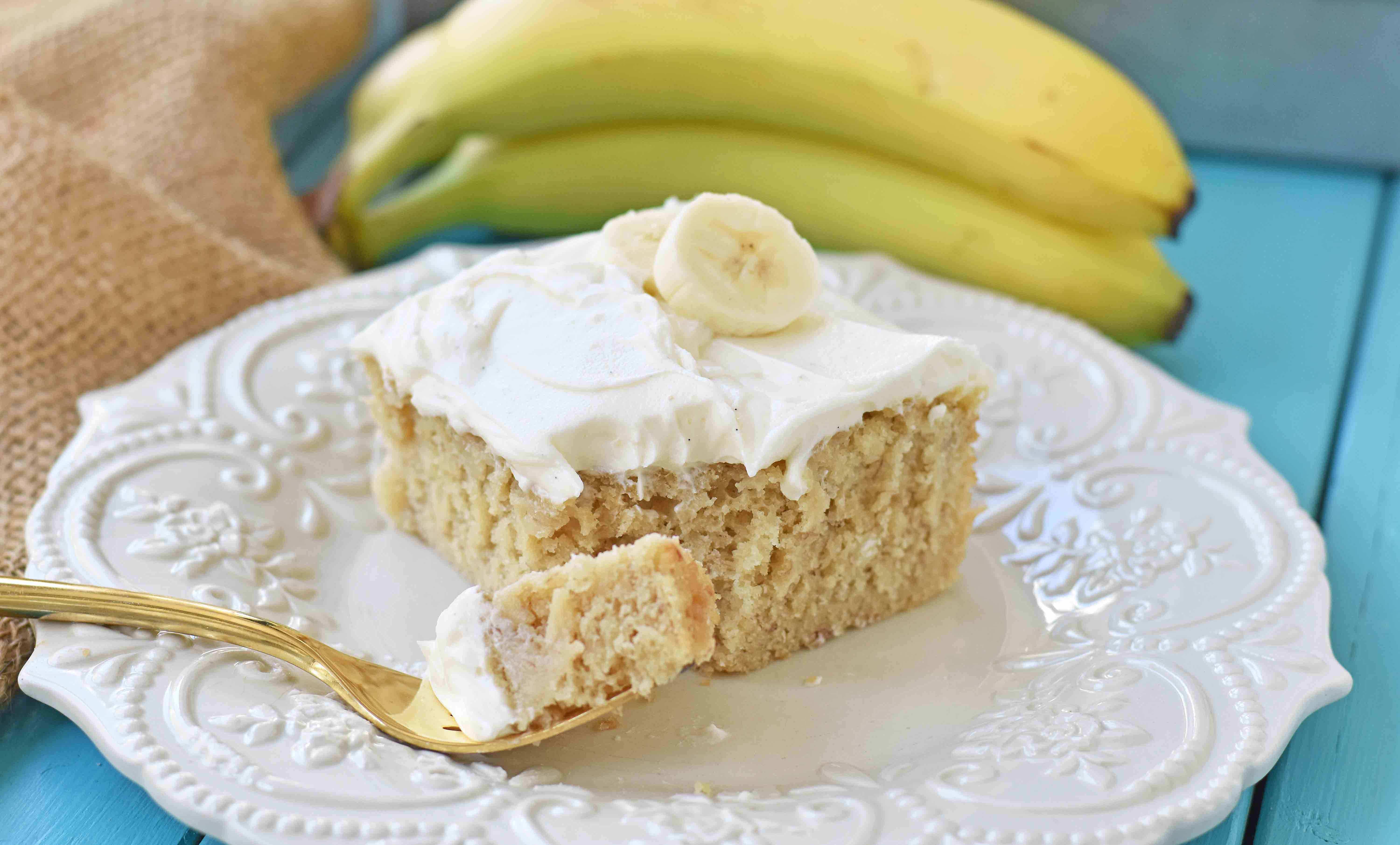 If you love cake, here are some of the most popular cake recipes: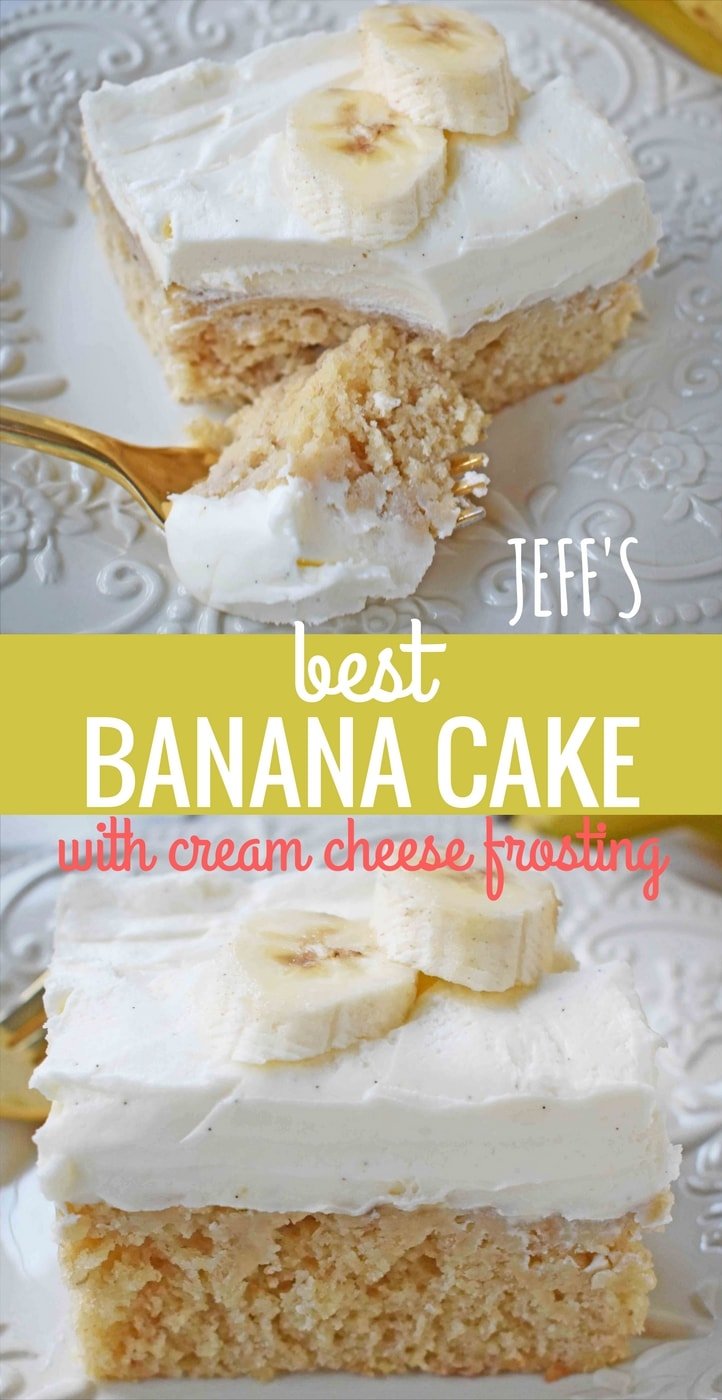 This is what I know. I will never, ever, ever make another banana cake recipe. This is perfection right here. Thank you, Jeff, for sharing your favorite best banana cake recipe and for being such a good human. I am so lucky to be blessed with 5 incredible brothers.
Happy Baking, my friends!