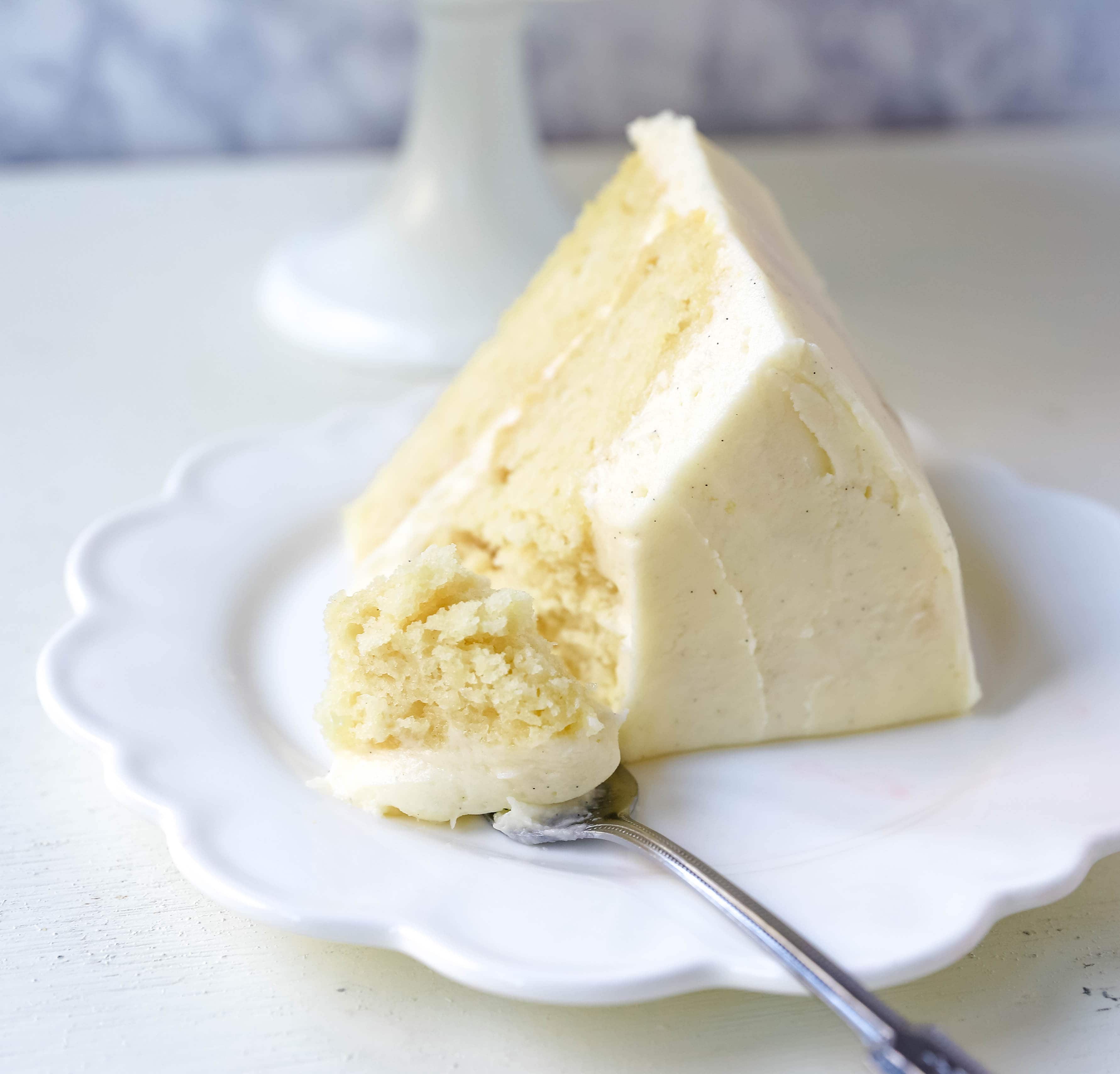 Vanilla Cake Recipe
The best homemade vanilla cake recipe with vanilla bean buttercream frosting. 
I can't believe I haven't shared my favorite vanilla cake recipe on Modern Honey yet! This is a classic vanilla cake with homemade vanilla buttercream frosting. Don't underestimate vanilla cake. Some may call it plain or boring but it is definitely a classic and when done right...it is perfection.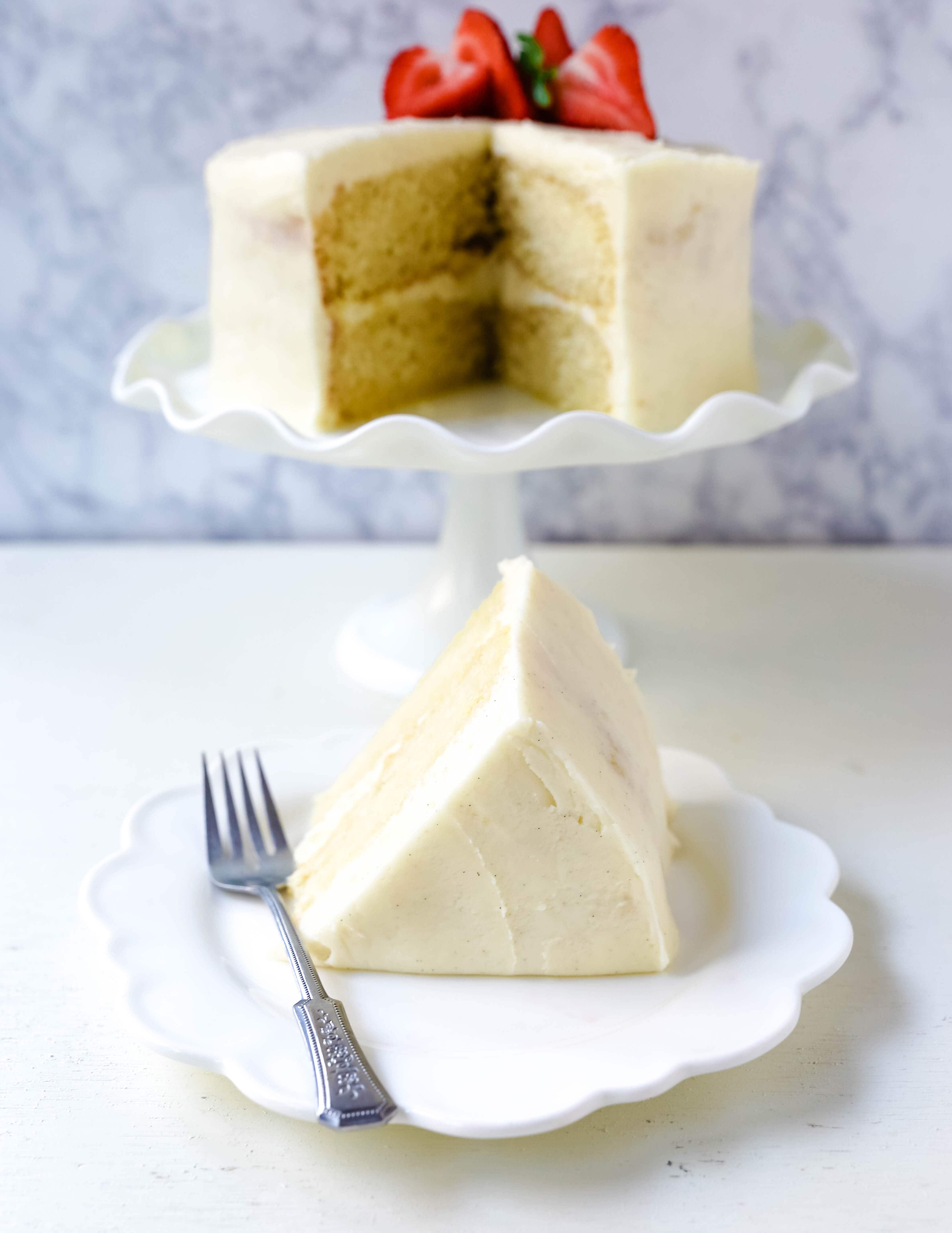 I wanted to create a moist and flavorful vanilla cake recipe because so many times they end up dry and flavorless. This is achieved by using a mix of fats -- butter, a touch of oil, and buttermilk. The buttermilk is a real game changer as it creates the moist texture. Butter makes everything better and it is no exception with this cake -- it brings the flavor!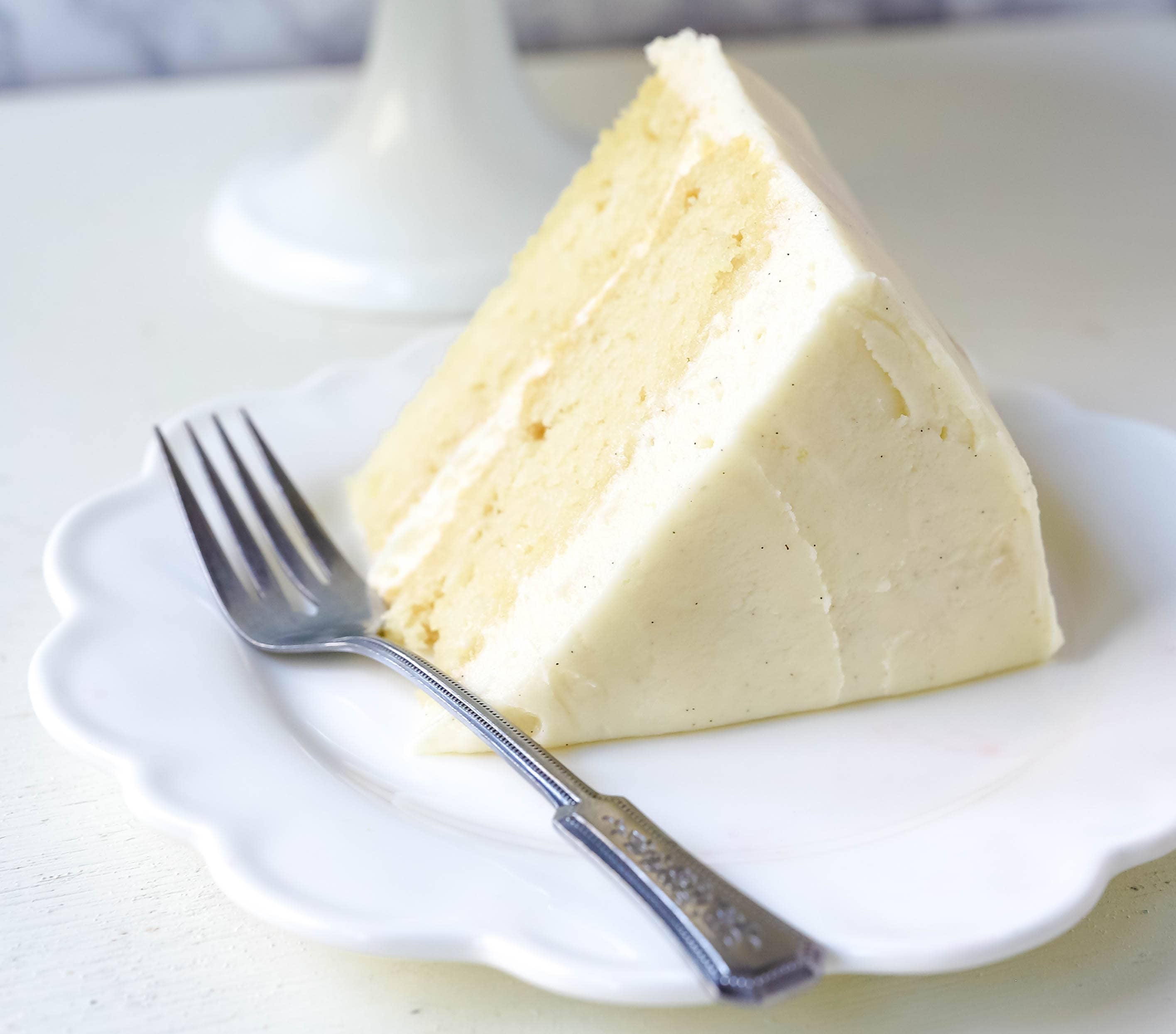 I also love to use cake flour instead of all-purpose flour as it contains less gluten and makes this homemade vanilla cake more tender.
The vanilla buttercream frosting is made with softened butter, a touch of cream cheese, powdered sugar, and vanilla beans. I use vanilla bean paste in the frosting because it has a deep vanilla flavor.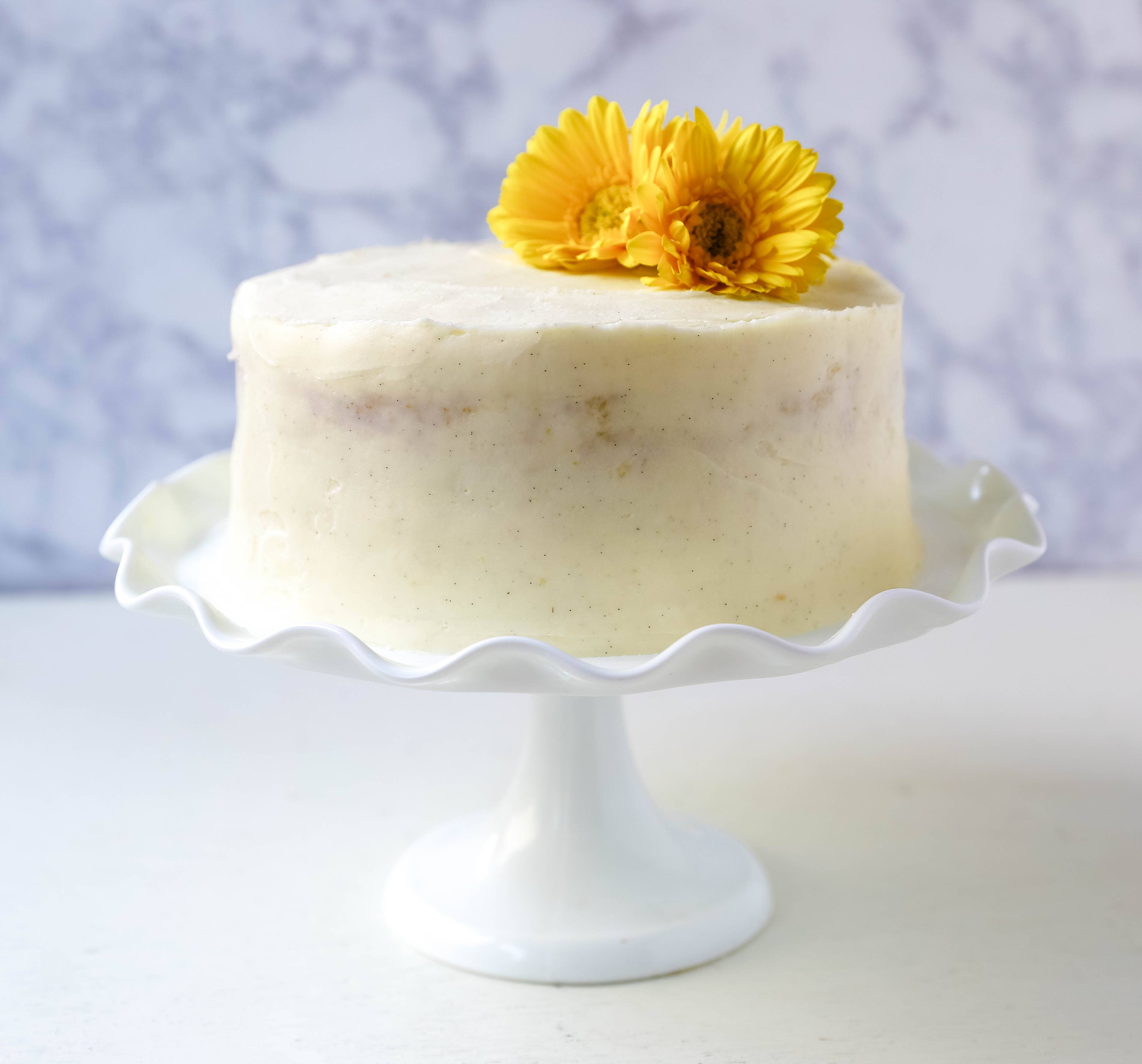 How to make the Best Vanilla Cake Recipe:
Use both Egg Whites and Whole Eggs. It creates the perfect fluffy texture. I tried using only egg whites and the texture was very similar to angel food cake. Adding one egg yolk added the right amount of fat and created an extra moist texture.
Use Cake Flour. Cake flour contains 7-8% gluten while All-Purpose Flour contains 10-12%.  When cake flour is used in cakes, it creates a more tender texture.
Use Baking Powder. Since there is only sugar in this cake, I use baking powder and a lot of it. This helps the cake to rise and give it loft.
Add the Butter, in cubes, to the Flour. This recipe doesn't call for the typical cream butter and sugar together. The butter is added to the flour, baking powder, sugar, and salt mixture and beat just until coarse crumbs are formed.
Use Buttermilk. It creates a perfectly moist and tender texture.
Bake just until the cake tester comes clean.  Use two 9-inch pans or three 8-inch pans. The cooking time will depend on the depth of the cake batter. The best way to figure out if the cake is baked through enough is to place a cake tester in the center of the cake.
What are some cake baking essentials?
8-inch cake pans
Angled spatula
Kitchenaid Mixer
Best Homemade Cake Recipes:
Yellow Cake with Milk Chocolate Frosting
Love at First Sight Chocolate Cake
Lemon Olive Oil Cake
Coconut Cake