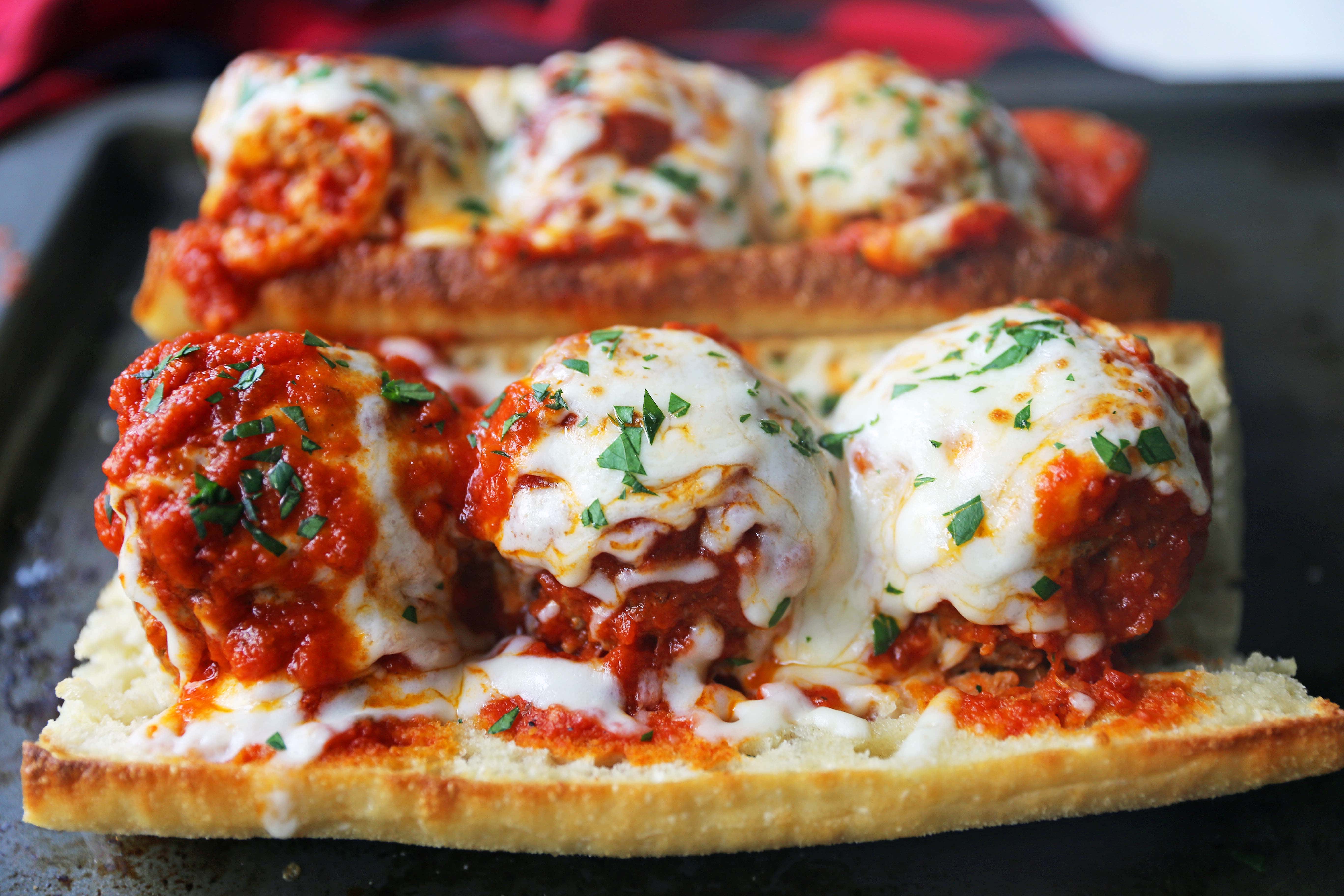 Italian Meatball Subs
Homemade beef parmesan meatballs in a fresh marinara sauce topped with melted mozzarella cheese all on toasted bread
There's something so warm and comforting about eating a hearty meatball sub covered in rich tomato sauce, melted cheese, all on buttery toasted bread. If my husband and I see a meatball sub on the menu, we are all about it! I have eaten my fair share of meatball subs in my day so it was time to recreate them at home for a fraction of the cost!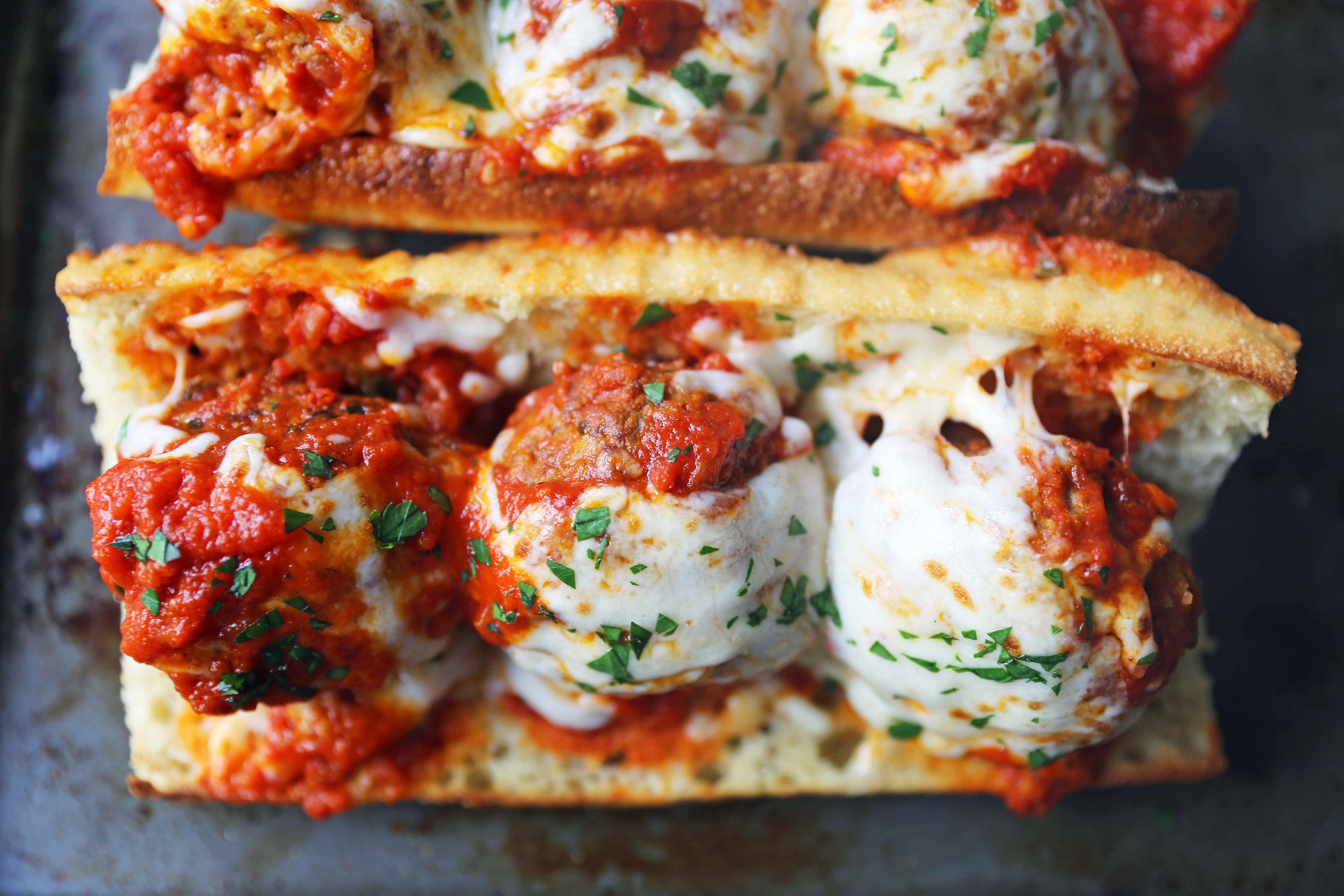 What makes a really good meatball sub? It all starts with making a juicy, flavorful meatball.  It takes some quality ground beef, a good amount of seasoning, fresh herbs, panko bread crumbs, parmesan cheese, and an egg to bind it all together.
The key is to saute the meatballs in extra-virgin olive oil for a few minutes to brown the meatballs on each side. Then the meatballs are added to a simmering pot of marinara to fully cook the meatball.  This is what keeps it nice and juicy! Also, browning the meatballs brings out the flavor.
This is the best meatball sub recipe on the planet!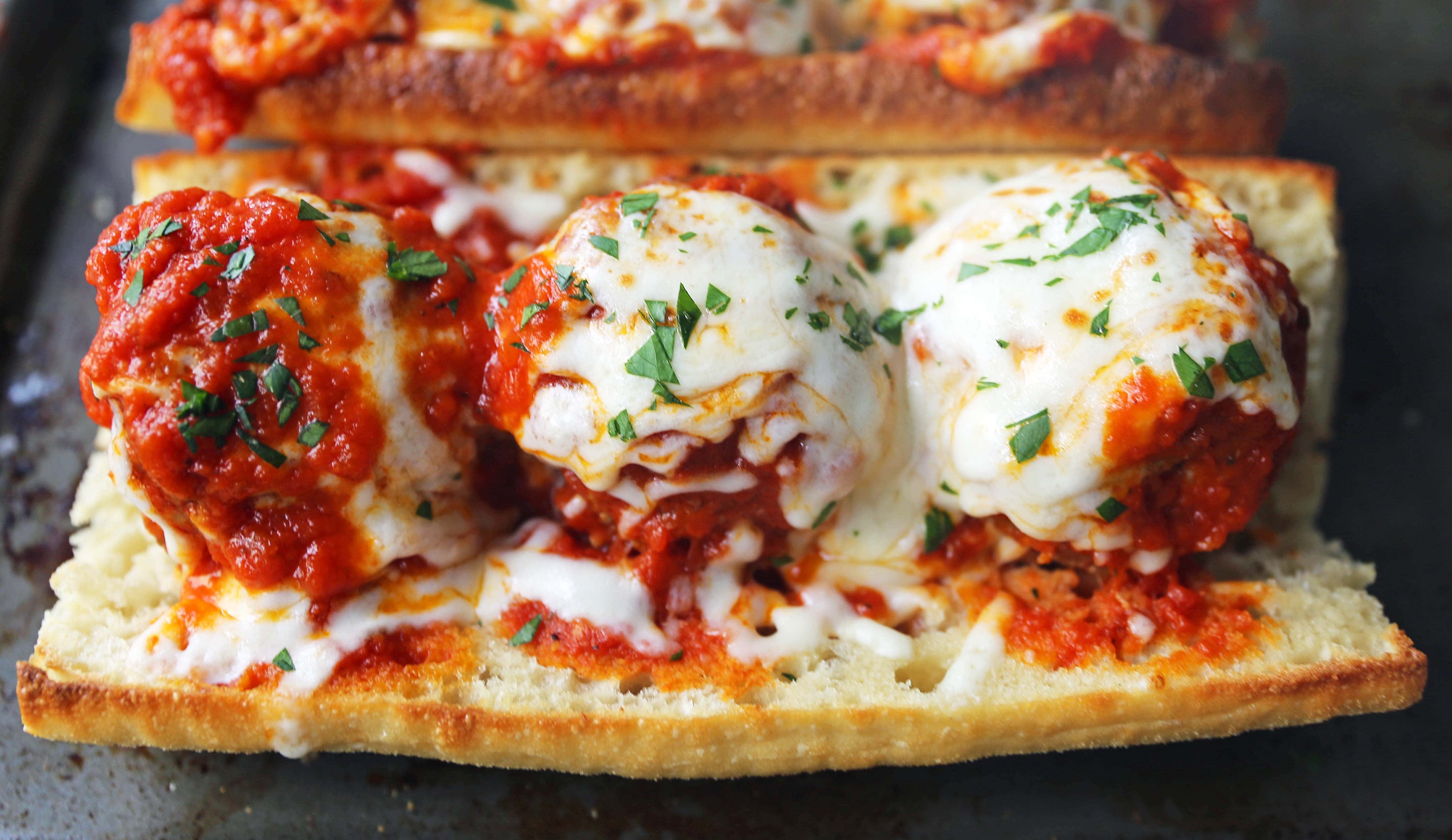 How to make Italian Meatball Subs:
 Start with high-quality ground beef (preferably 80/20 which gives the right amount of fat for a juicy meatball). If you use 85/15, it will be a tad less juicy meatball).  Mix ground beef, salt, pepper, garlic powder, panko bread crumbs, fresh parsley, egg, and parmesan cheese in a bowl. I like to use my hands to get it really incorporated together.
Roll the meatball mixture into large balls, depending on the desired size. Heat extra-virgin olive oil in a large skillet over medium-high heat. Once the oil is heated, add the meatballs and cook for 5-7 minutes, turning once to brown both sides.
Meanwhile, make your own homemade marinara sauce or heat jarred marinara sauce in a large pot.  Once the meatballs have browned, remove from the oil and place in the pot of simmering marinara sauce.  Let cook on low heat for about 20 minutes, or until meatballs are cooked through.
Cut bread in half, making sure not to cut all the way through. Spread butter over both sides of the bread.  Put oven on the broil setting. Heat until the butter is completely melted and remove from the oven. Watch carefully as it can easily burn.
Place cooked meatballs and sauce onto the bread and generously cover with mozzarella cheese. Return to the oven and cook until the cheese is melted, about 2 minutes. Top with fresh Italian parsley and serve immediately with extra sauce on the side for dipping. If you want some extra spice, top with some marinated Italian peppers.