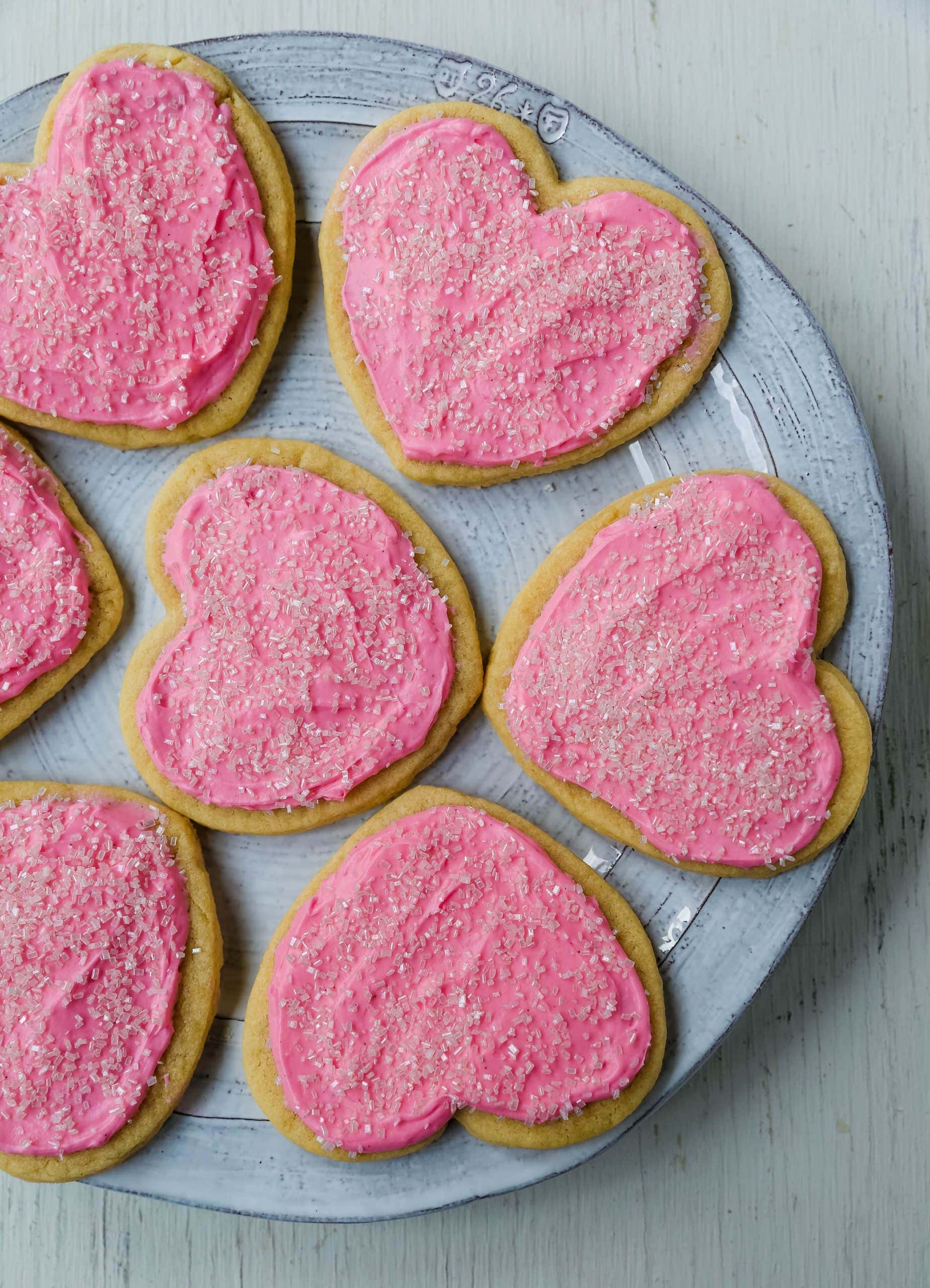 Jacque's Buttery Sugar Cookies
Homemade buttery sugar cookies with sweet buttercream frosting. The perfect frosted sugar cookie recipe!
Are you a Valentine's Day fan or not so much? It's 3 days away and I am sharing a butter sugar cookie recipe that I have been making since I was a little girl. Every Valentine's Day, my Mom would make frosted sugar cookies for the family and this is the recipe she used. It reminds me so much of home!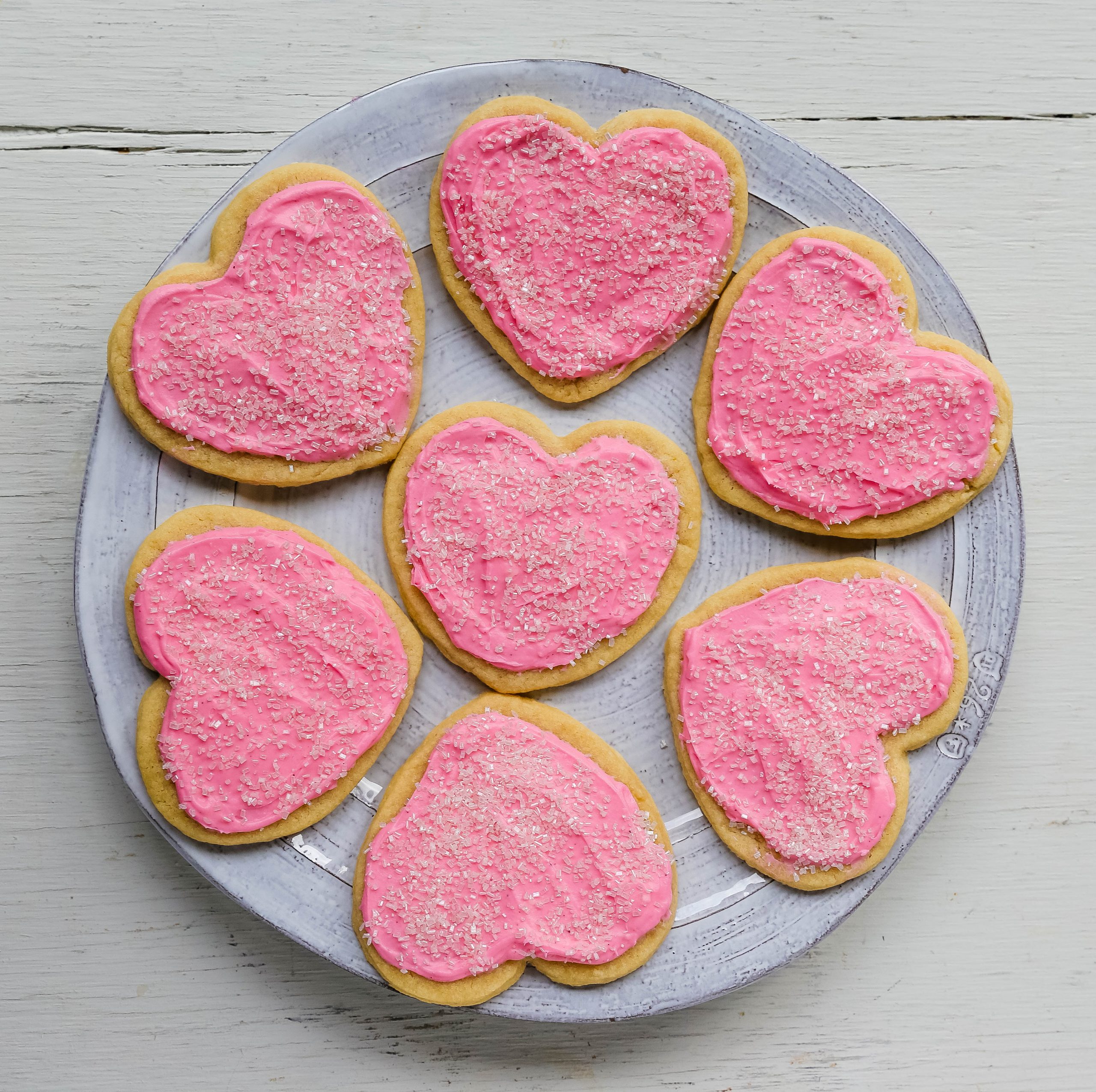 We had a neighbor across the street named Jacque and she had the biggest heart of gold. She made everyone feel so loved and wouldn't leave without telling you all of the reasons she loved you. When she would come to our door, she would always hug me and tell me she loved me. She shared this recipe with us when I was a young girl and it was the only sugar cookie recipe we ever used in our family. She was an incredible cook and we were lucky she shared her top-secret sugar cookie recipe with us!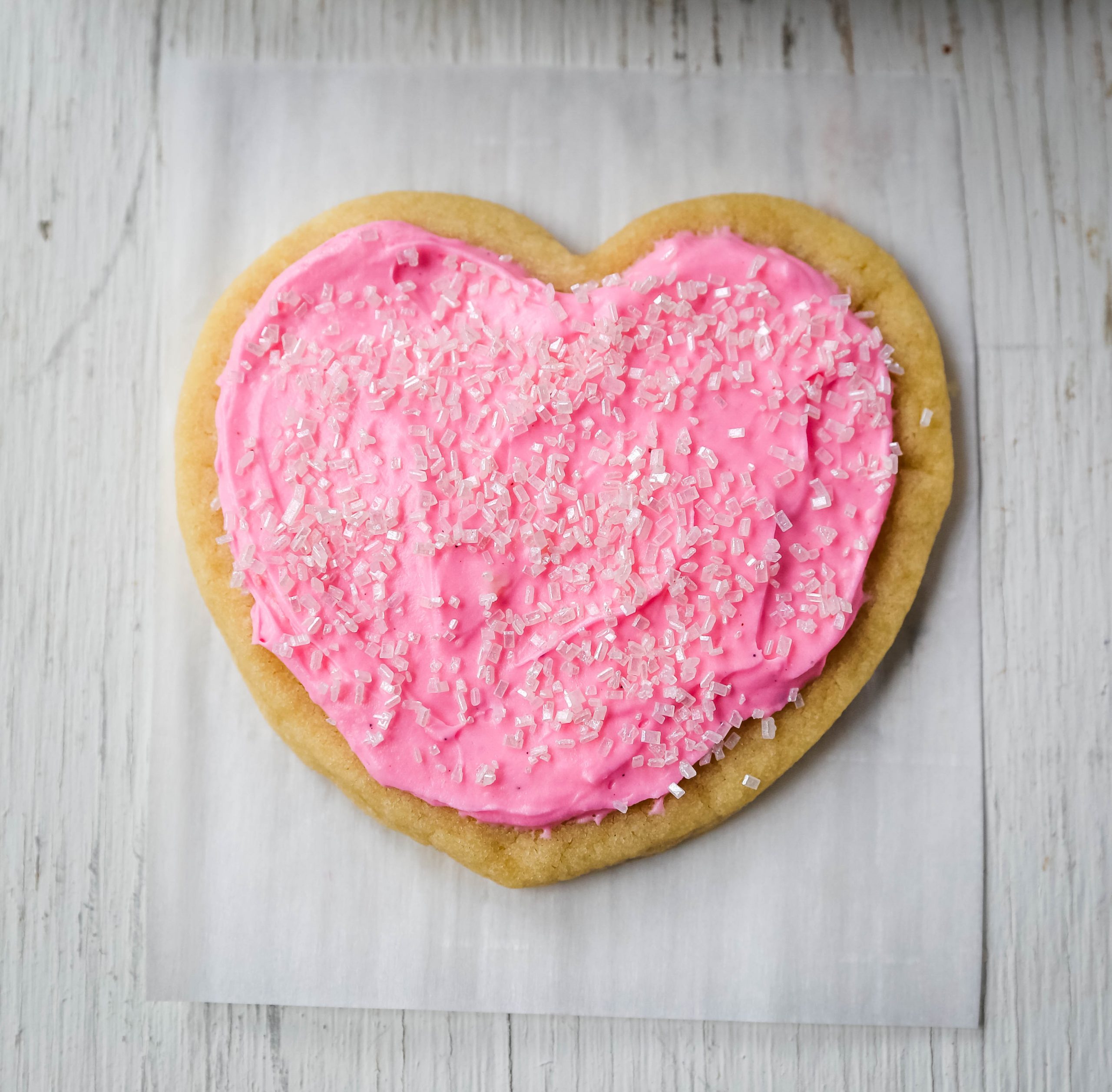 One of my Mom's favorite holidays has always been Valentine's Day and she always made it a big deal for us kids. If you want to find out ideas on how to make it extra special for your kids or grandkids, click HERE.
This Buttery Sugar Cookie Recipe is a little different because of the butter to flour ratio. It definitely has a good amount of butter which creates those perfect crispy edges with a chewy center. It doesn't have a crazy amount of sugar either so you really taste the sweet cream butter coming through in these cookies.
These Buttery Sugar Cookies can be slightly underbaked for very soft, chewy cookies or can be baked until the edges start to turn a golden color which creates buttery, crispy edges.
The sweet buttercream frosting is super simple to make and is way better than canned frosting. It calls for only simple ingredients -- butter, powdered sugar, milk, and vanilla or almond extract. If you want to add extra creaminess which cuts some of the sweetness, add a small amount of cream cheese.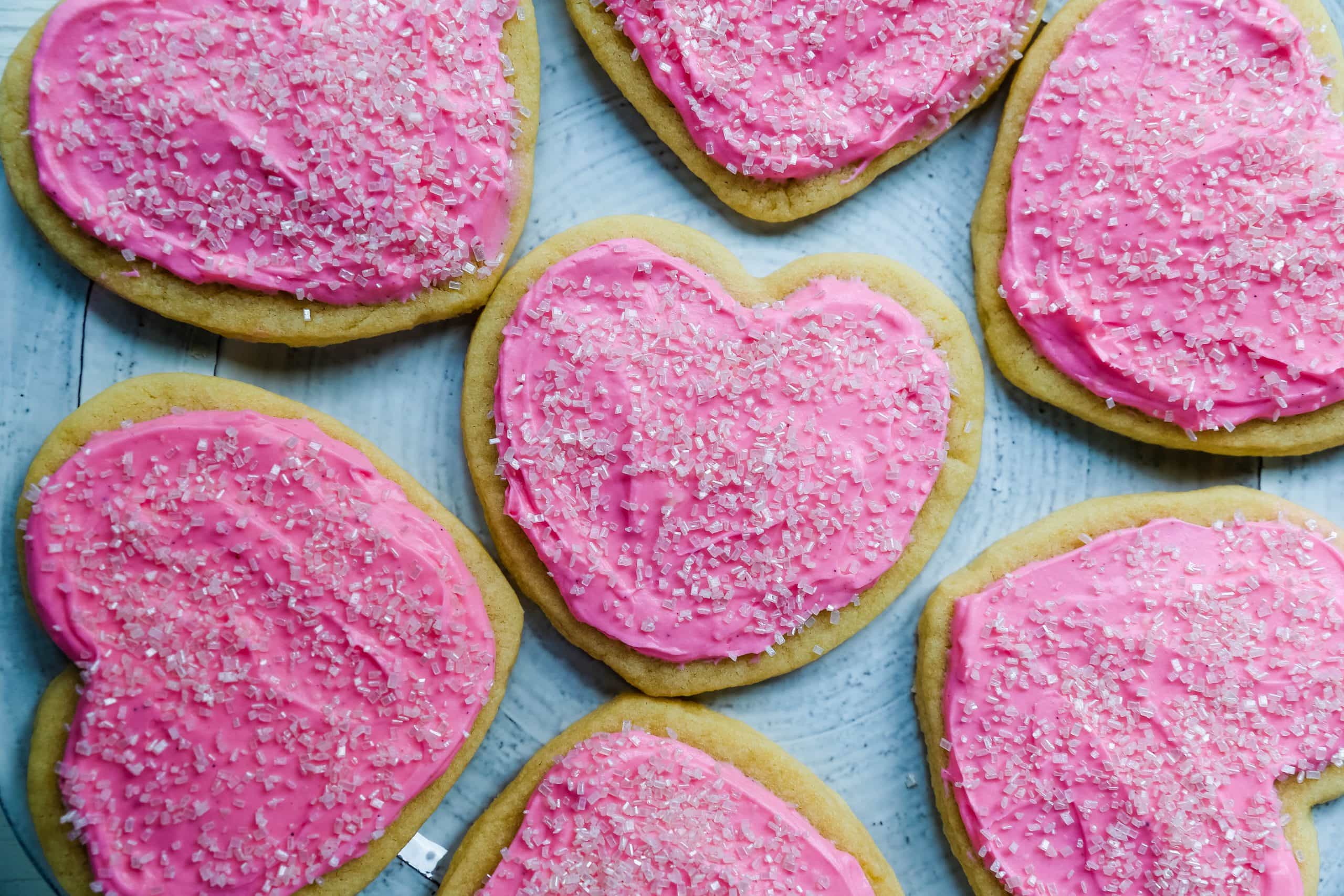 How to make Butter Sugar Cookies:
Cream butter and sugar for at least 4 minutes, or until light and fluffy. This is an important step as it helps to create a smooth texture.
Add egg and vanilla extract. You can add more vanilla extract if you want extra vanilla flavor in the cookies.
Stir in flour, baking powder, and salt. The dough may be slightly crumbly. Roll into a ball and place in plastic wrap and let chill for at least 30 minutes in the refrigerator.
Bake on light-colored baking sheets. Watch carefully. If you want a chewier cookie, bake for less time. If you want crispier edges, watch for the edges to start to turn a light golden color.
To make frosting, whip together softened butter, powdered sugar, milk or cream, and vanilla or almond extract until light and fluffy. Add food coloring if so desired. Spread on cooled cookies.