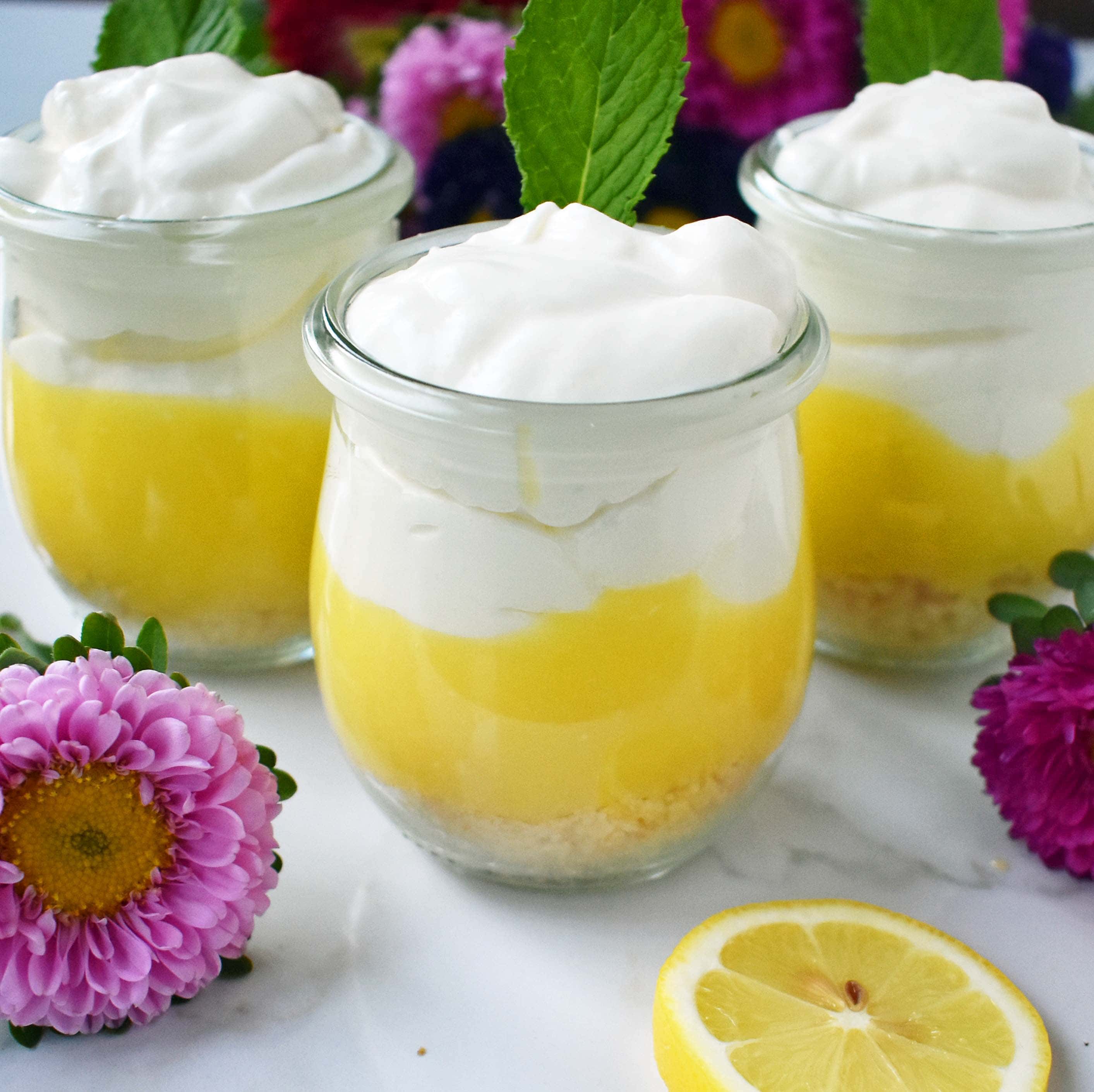 Lemon Cream Pie Parfait Jars
It's Mother's Day week on Modern Honey!  Being a Mom is the hardest yet most rewarding job in the WORLD. Most of the time I am not even sure what I doing! This week I have wiped a lot of tears in our household. Heartbreaks, scary specialist appointments, and disappointments have been the name of the game in our home this week. I am trying to teach my kids that there will always be highs and lows in this life and no matter what they get hit with or go through in this life, they are ALWAYS stronger than they think they are.
I wrote a little something to my kids from my heart of the important life lessons that I want them to know -- 27 Things I Want My Kids to Know. I am so far from perfect and don't have all of the answers but hopefully my kids will learn some of the important stuff in life.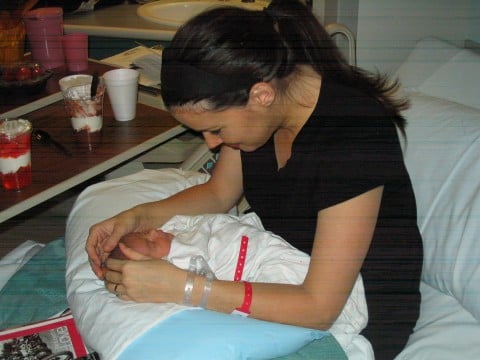 I was raised by a mama who was a doer.  She was always moving, rarely sitting, and accomplishing more by 9:00 am then many people accomplish in a day.  I call her the "worker bee." At almost 75 years old, she can still outwork most people! When I look at her life though and how she spends her time, the majority of it is in the service of others. She is found putting together a care package for her grandkids or making a baked good for her neighbors. She is as sweet as they come and has a heart of gold. Her genuine kindness is something that I have always admired and love about her. I am so grateful for my wise mama who has taught me enough to fill a book and then some! Happy Mother's Day, Mom. I love you!
I created this recipe for my Mom because she's all about the LEMON.  These Lemon Cream Parfait Pie Jars are my Mom's idea of a perfect dessert.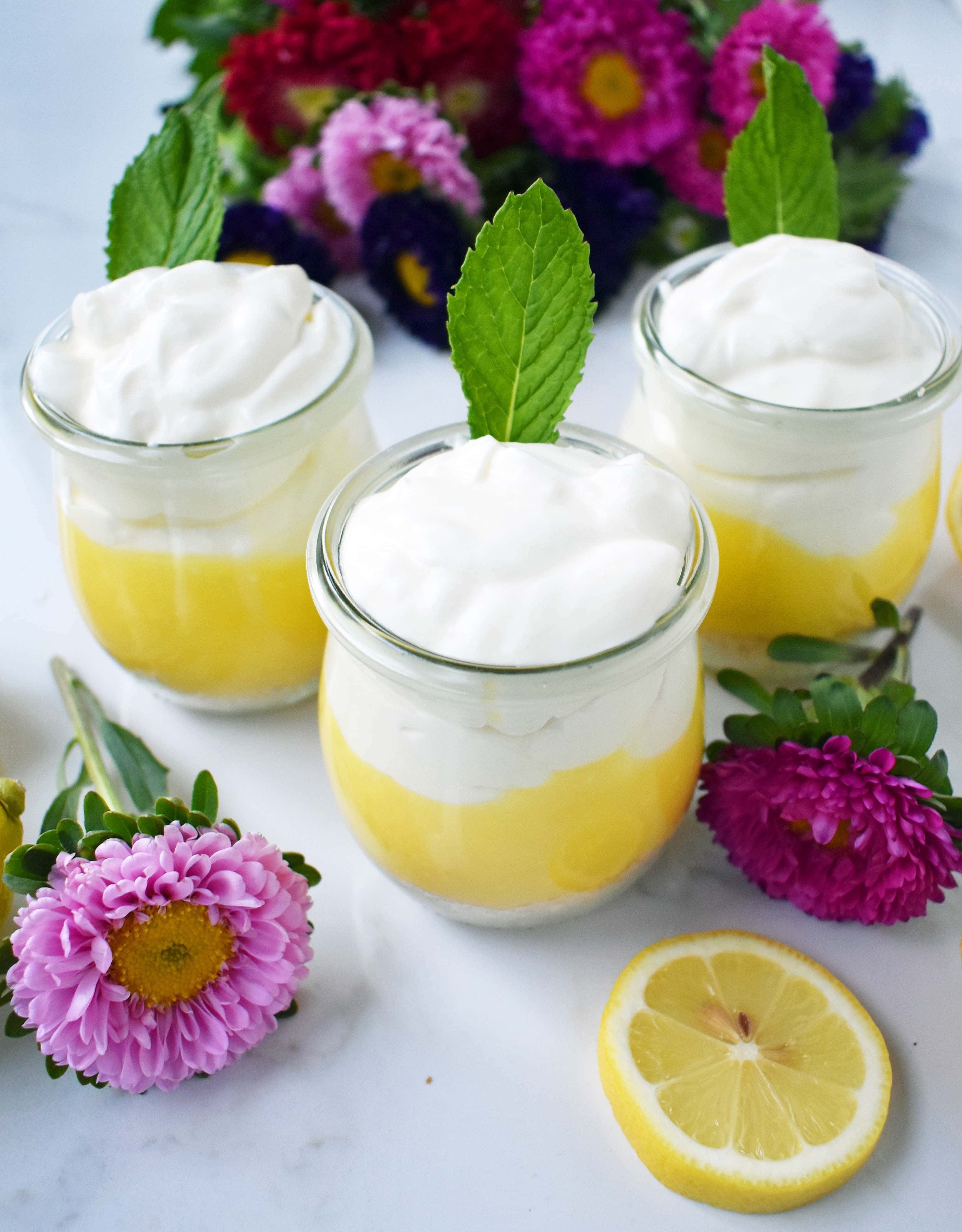 How to make Lemon Cream Parfait Pie Jars: 
Start with the crust. You can use graham crackers or butter cookies to make the crust. I wanted to change it up and since everything is better with butter, I used Pepperidge Farms Chessman Butter Cookies and made a crumble.
The lemon curd filling is so simple to make using only freshly squeezed lemon juice, sugar, eggs, and butter.  It's about as easy as it gets!
The third layer is made with sweetened whipped cream cheese folded into homemade whipped heavy cream.  It's so light and fluffy and pairs so nicely with the sweet yet tart lemon cream filling.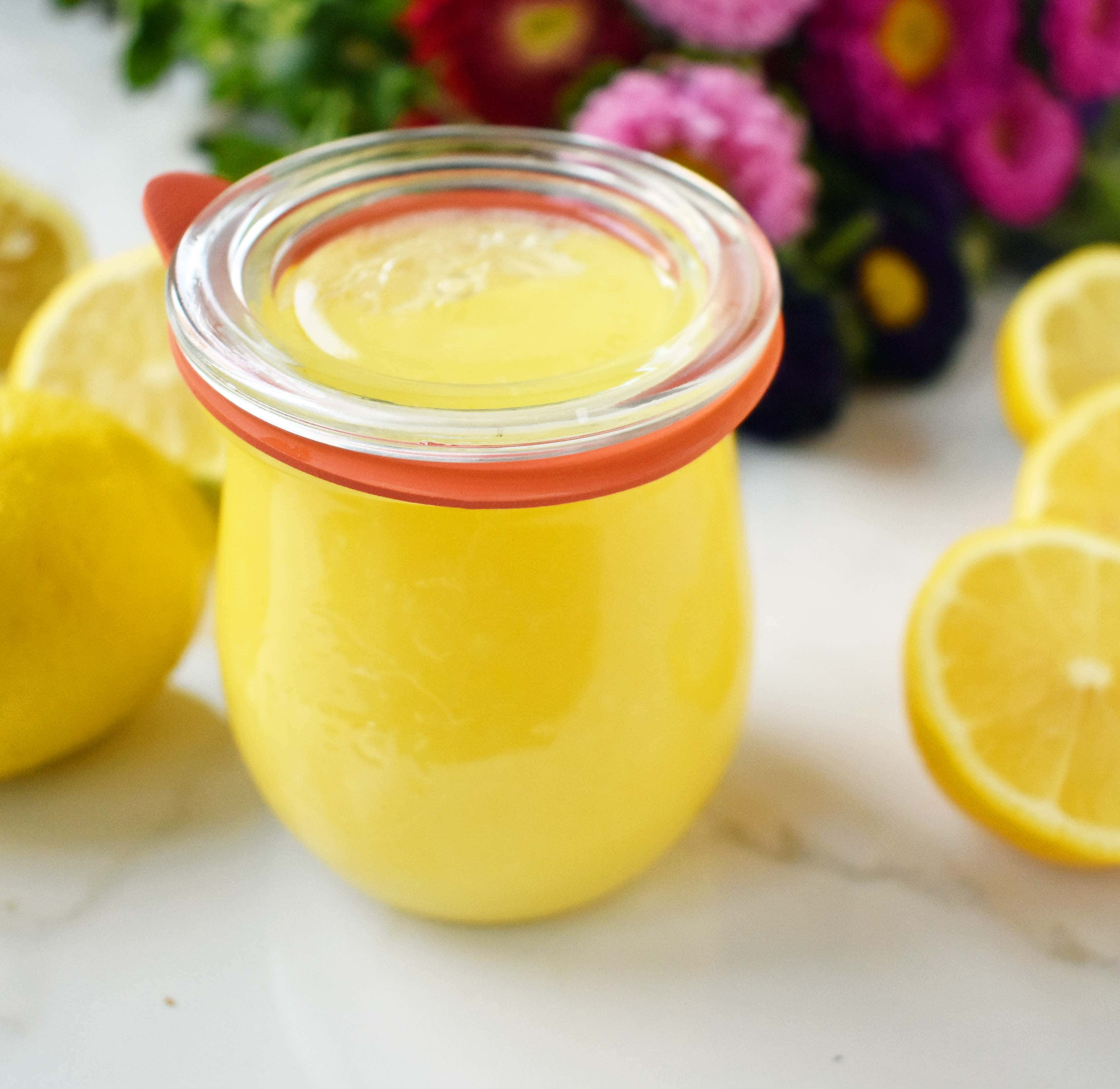 The Lemon Cream Pie topping is made with cream cheese, powdered sugar, vanilla, and heavy cream.  The addition of the cream cheese adds extra body to the cream and helps keep it that way, instead of going flat.
I have tried two methods to make this topping and even though they both work, the extra step does pay off.
EASY METHOD: You can whip the cream cheese for 4 minutes until light and fluffy and then add in your very cold heavy cream and whip until firm peaks form. Stir in powdered sugar and vanilla and mix for 30 seconds longer. This method works but you do have to scrape the bowl a few times to incorporate the cream cheese. I found the whipped cream to not be as fluffy with this method but it sure tastes good!
*EXTRA STEP METHOD: In a medium bowl, whip the cream cheese for 4 minutes and add powdered sugar and vanilla and mix for 1 minute longer.  In a separate bowl, whip the heavy cream until firm peaks form.  Fold in the whipped cream into the cream cheese mixture.  This will allow them to whip separately to create the most volume. This is an extra step and one more bowl to clean but it does make a difference in the volume and fluffiness of the cream.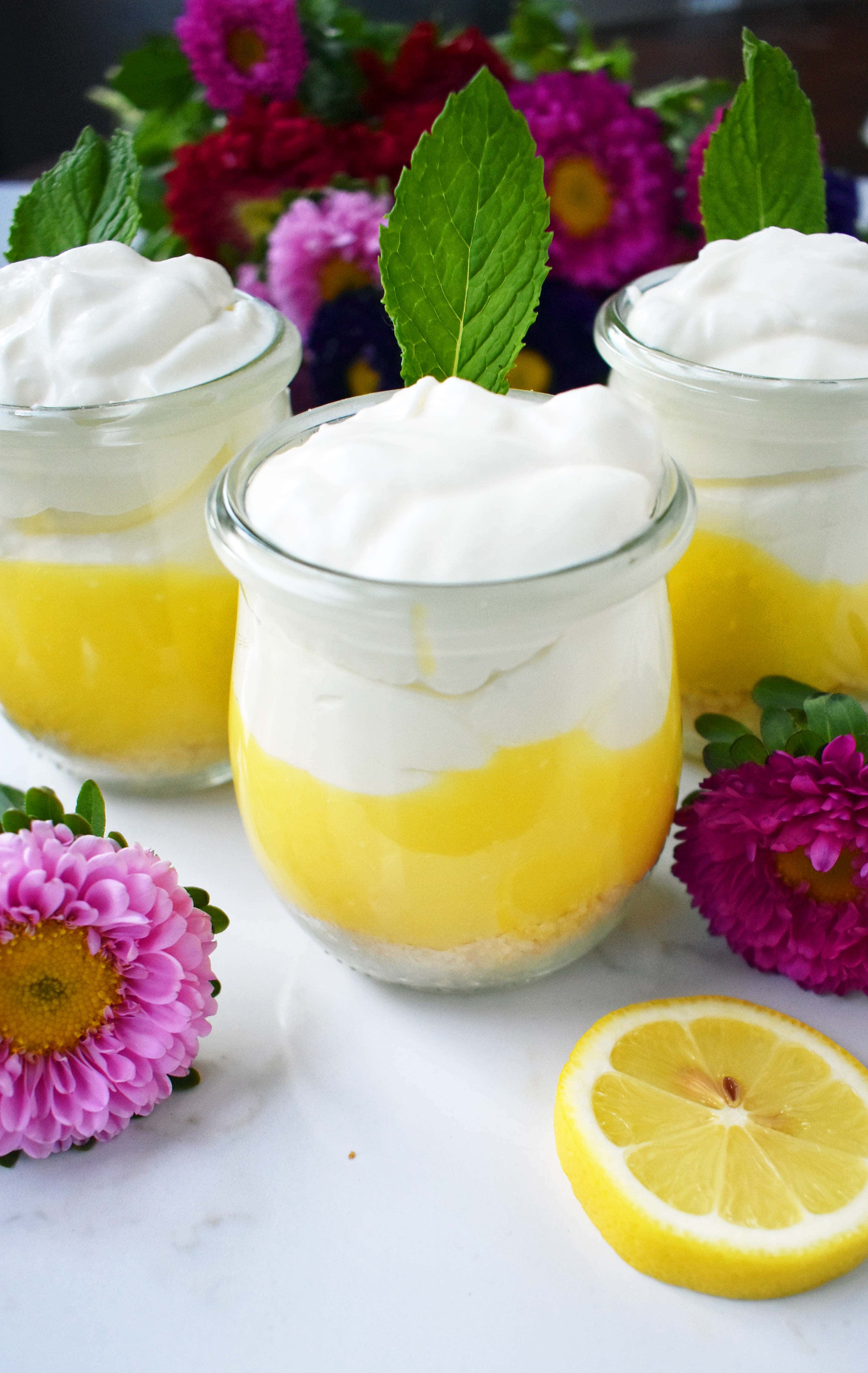 You can put these Lemon Cream Parfait Pie Jars in anything from Ball jam jars, Weck jars, or mini glass dessert jars:
Libbey Glass 16 Piece Mini Dessert Set  OR
Libbey Parfait Glass with Minaiture Stainless Steel Spoon 25-Piece
You can also make this recipe into a Lemon Cream Pie, which is SO delicious.  Using a 9-inch pie plate, line it with your crust. Fill it with the lemon cream and top it with the vanilla whipped cream and cream cheese topping.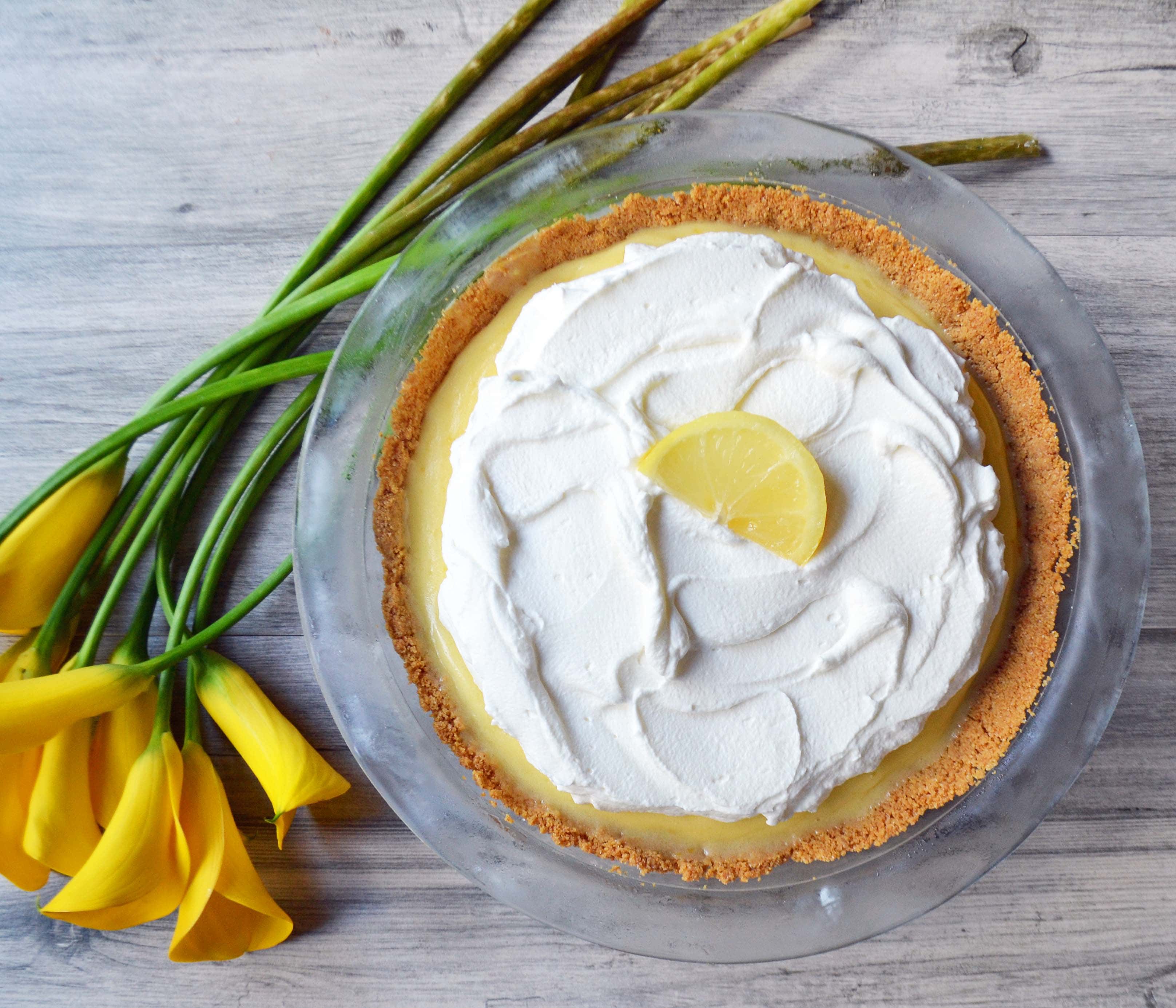 PIN this image on Pinterest to share with your friends:
I hope that everyone has a wonderful Mother's Day weekend and feels extra loved. Happy Baking, my friends! xo