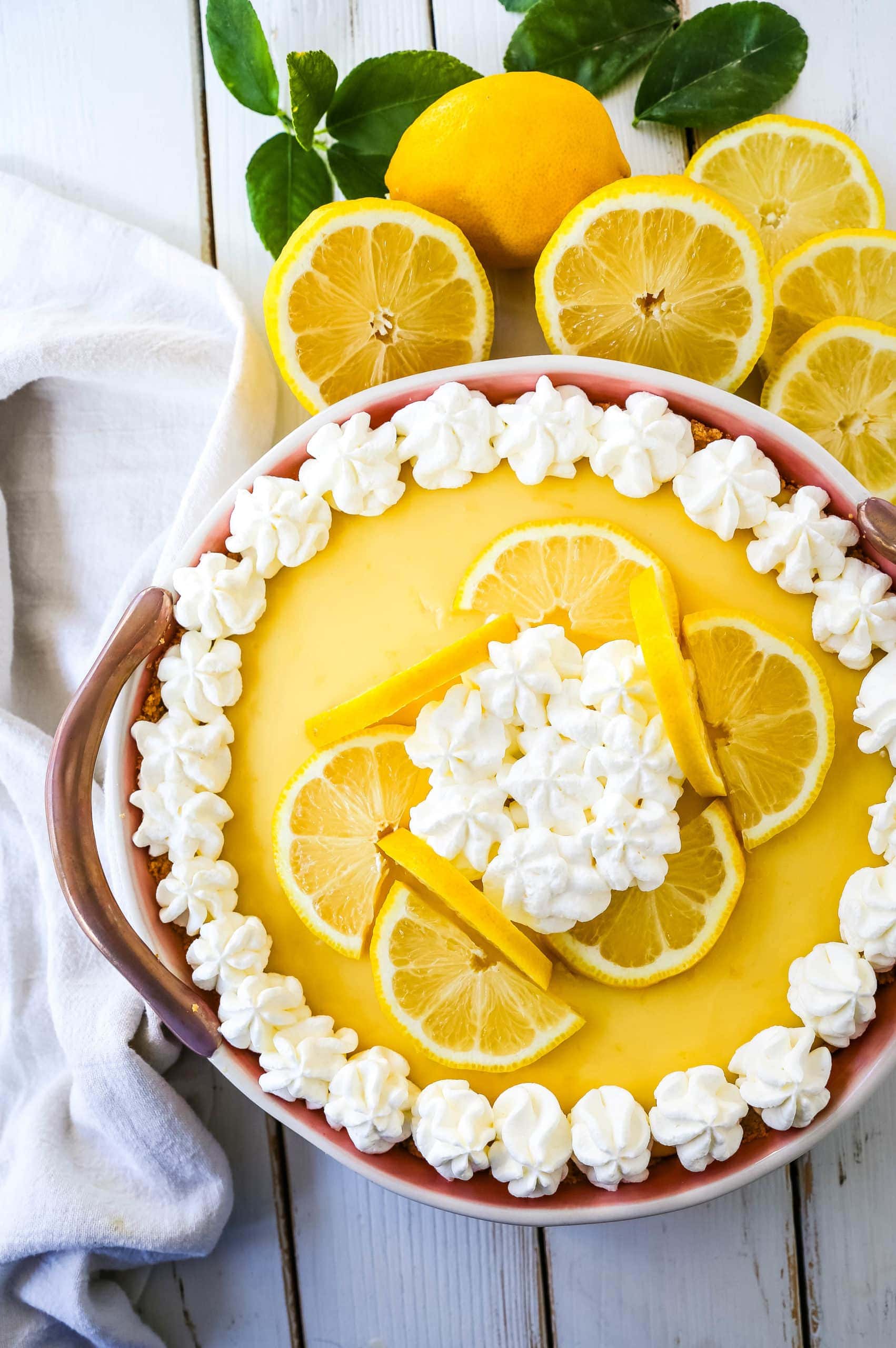 Lemon Cream Pie
A simple creamy lemon cream pie with fresh lemon zest in a buttery graham cracker crust with sweetened whipped cream
My Mom is a lemon dessert connoisseur. She will pass on all chocolate desserts and head straight to the lemon ones. I am a full-on chocolate lover but I am pretty sure I could eat this entire lemon cream pie all by myself. It is THAT good.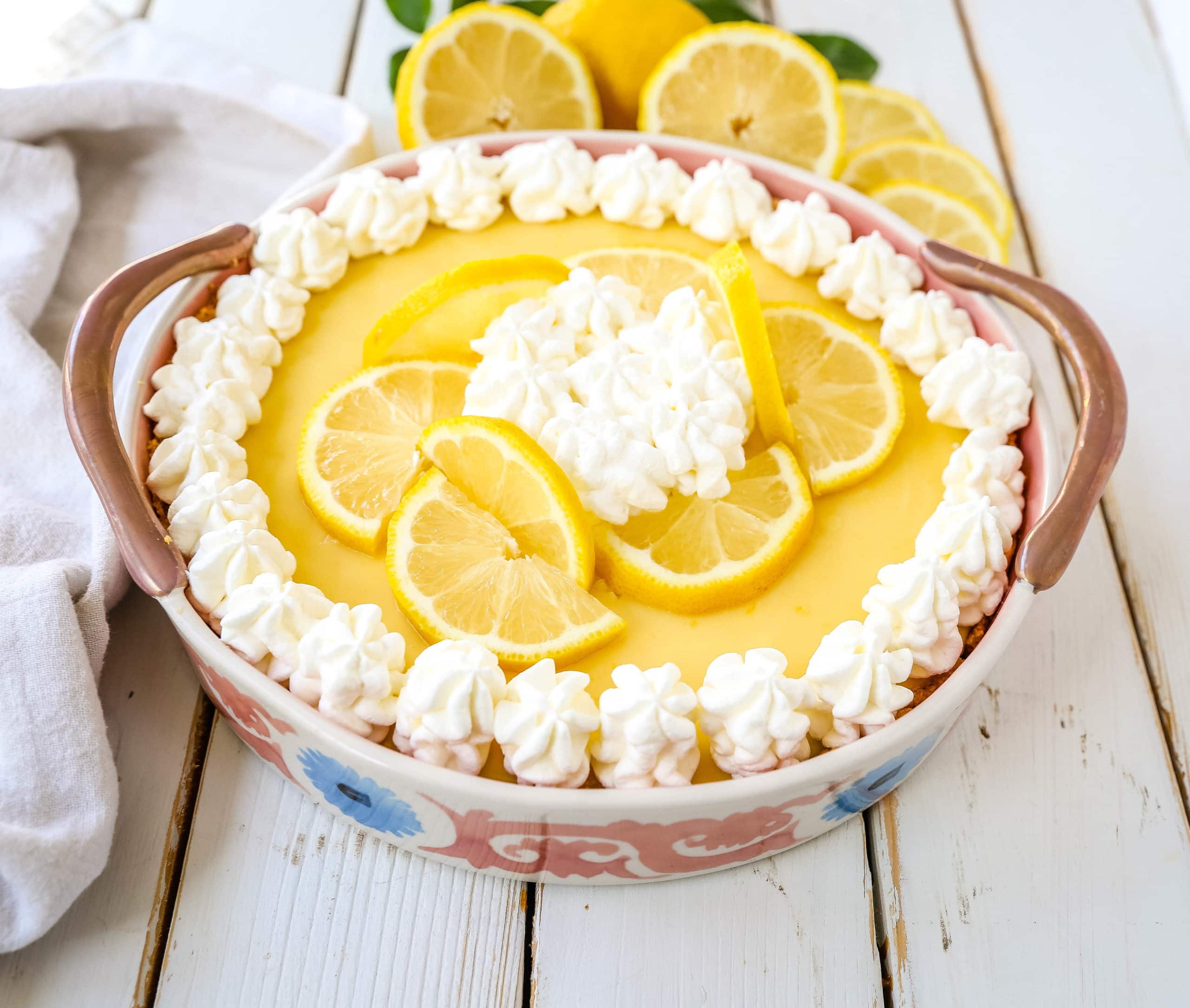 Growing up, we made a lot of pies in our kitchen. I was the best bowl licker known to man and would make sure there wasn't a morsel of anything left over after I got a hold of it. I knew my role in the kitchen! On Sundays, we always had a traditional meat and potatoes meal and a fancy dessert. Since it was my Mom in charge, it usually involved lemon!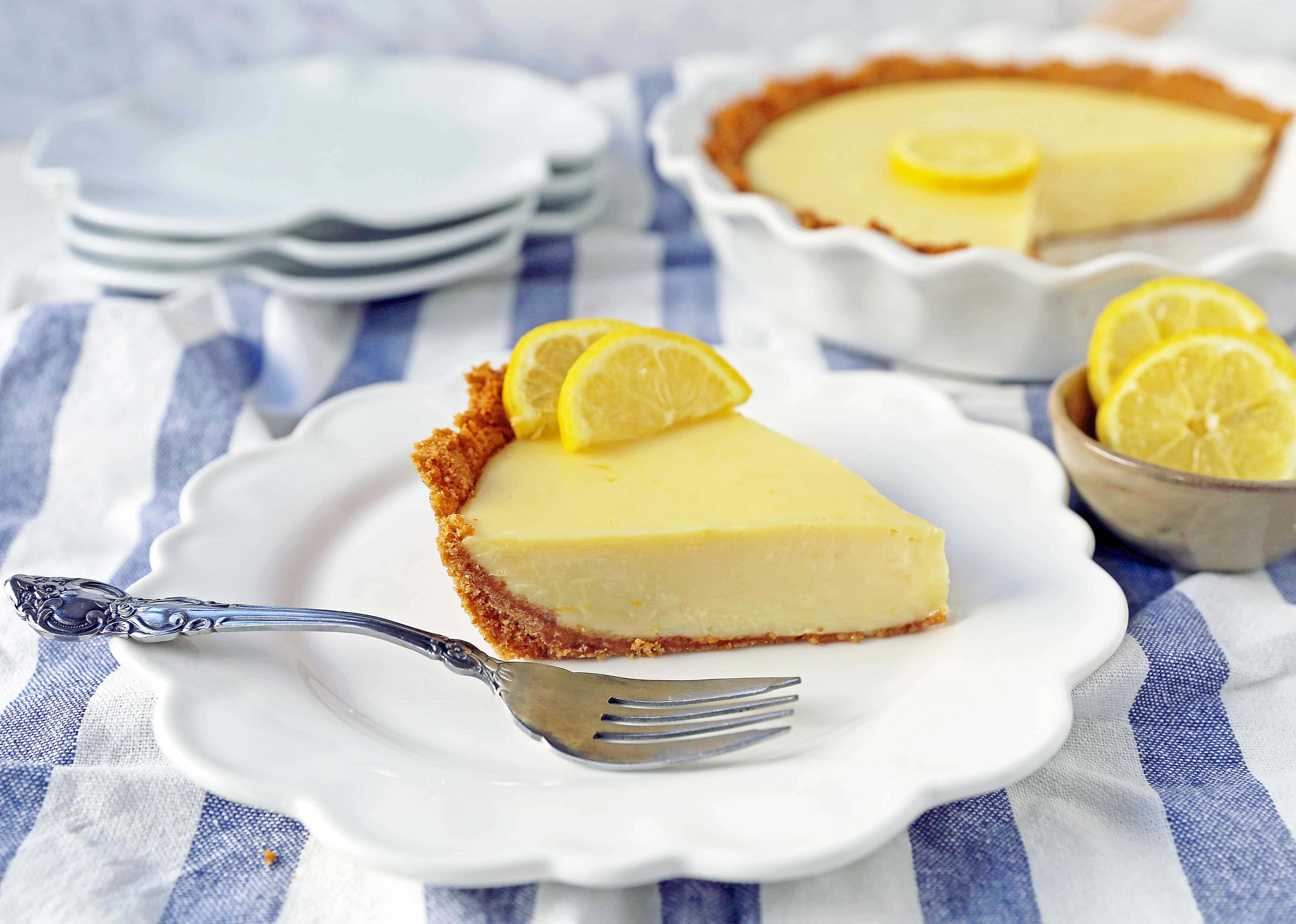 This is the best lemon cream pie made with simple ingredients! My lemon pie recipe calls for both fresh lemon juice and finely grated lemon zest for a burst of lemon flavor. The graham cracker crust and freshly whipped cream puts it over the top.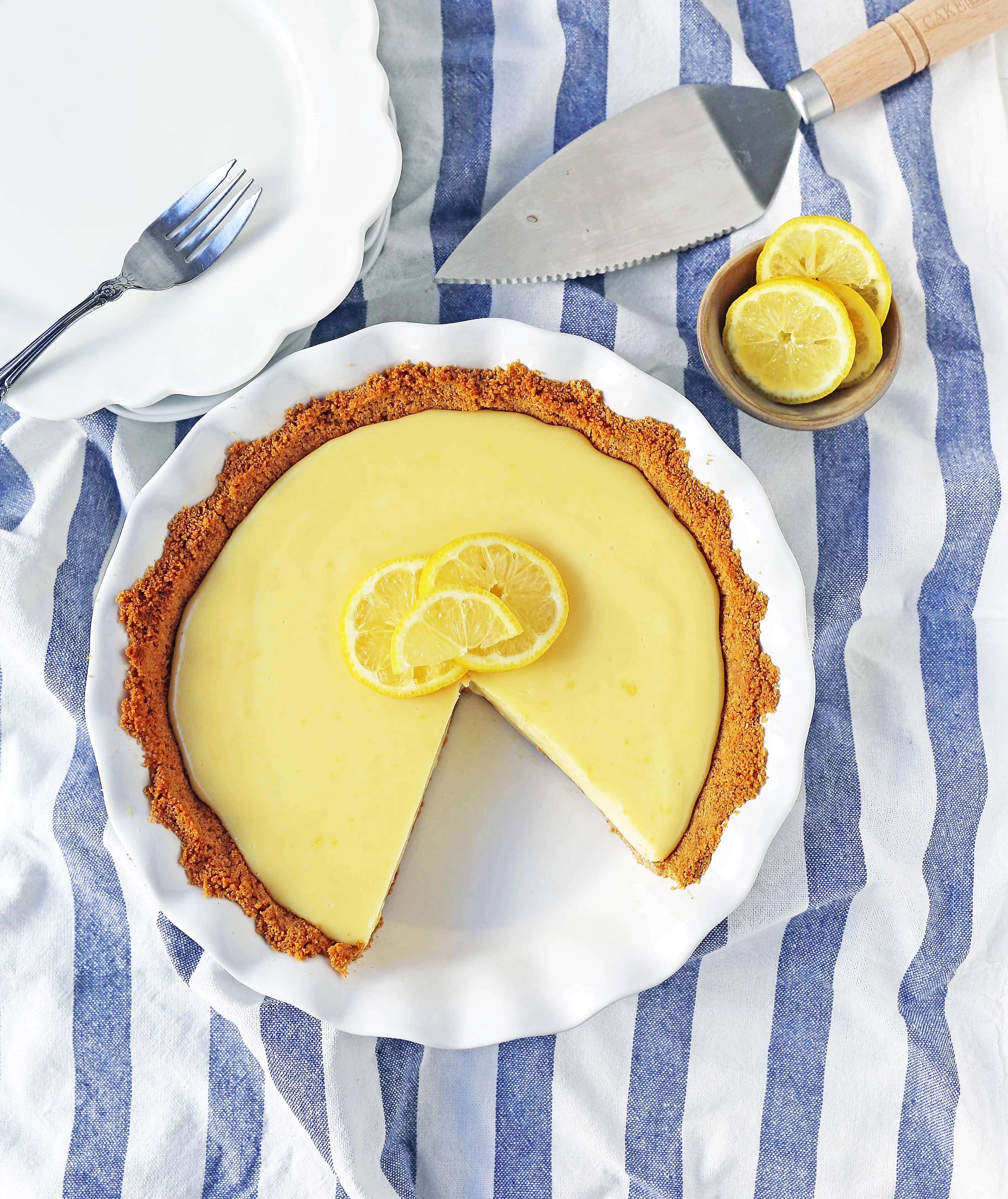 This Lemon Cream Pie is actually beyond easy to whip up yet looks elegant and fancy. Oh and don't even get me started talking about its silky smooth texture, sweet yet tart filling, and buttery graham cracker crust.
This is a similar recipe to my KEY LIME PIE RECIPE but we are swapping out the limes for lemons. If you love key lime pie, you will love this lemon pie!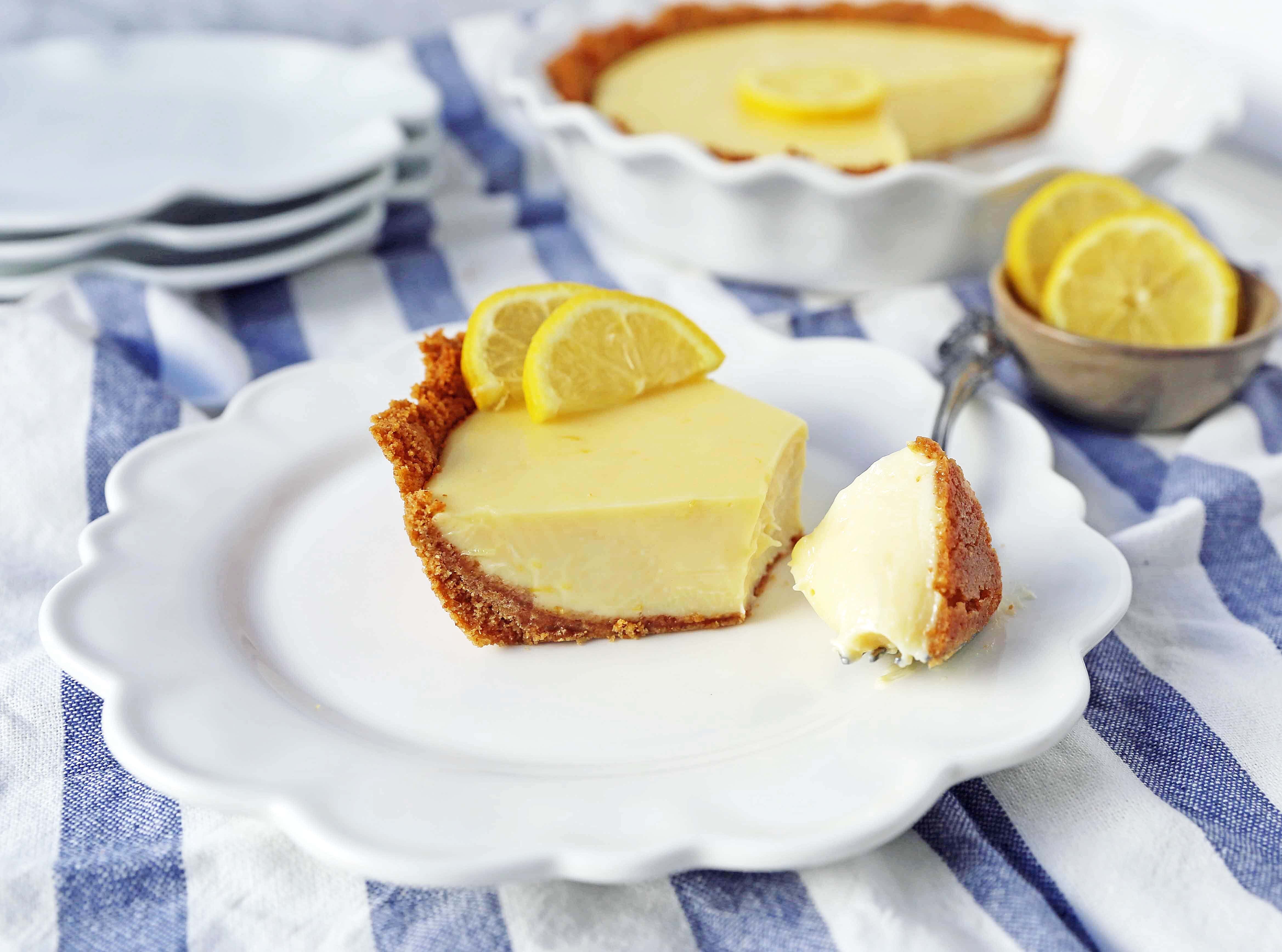 What ingredients are in a Lemon Cream Pie?
Fresh lemon juice, lemon zest, sweetened condensed milk, sour cream, egg yolks in a buttery graham cracker crust and topped with homemade sweetened whipped cream.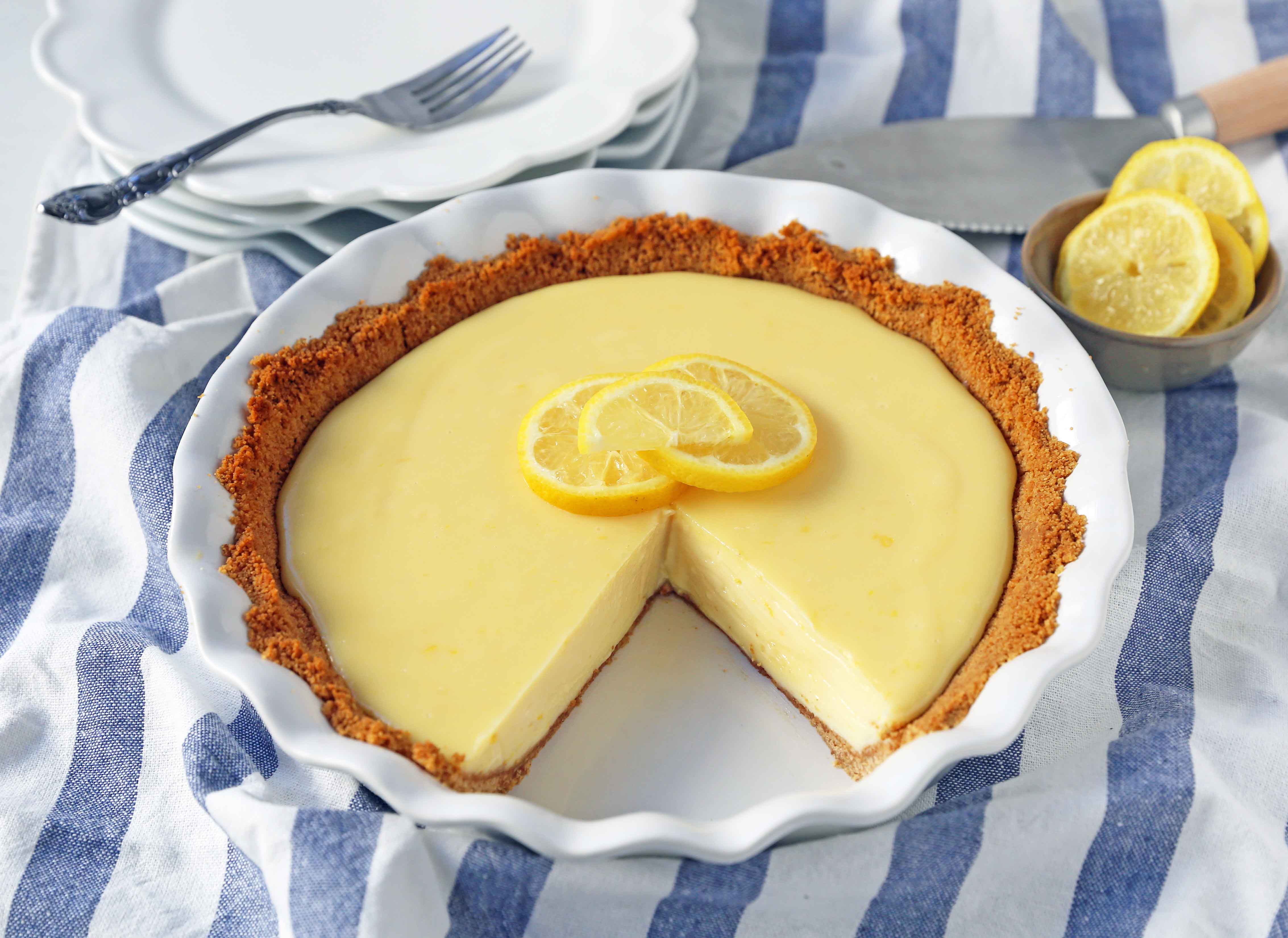 This takes me about 10-15 minutes to whip up and it just needs a small amount of baking time and some chilling time in the refrigerator and you are good to go! This Lemon Pie is so creamy, silky smooth, with a perfect amount of tart lemon flavor.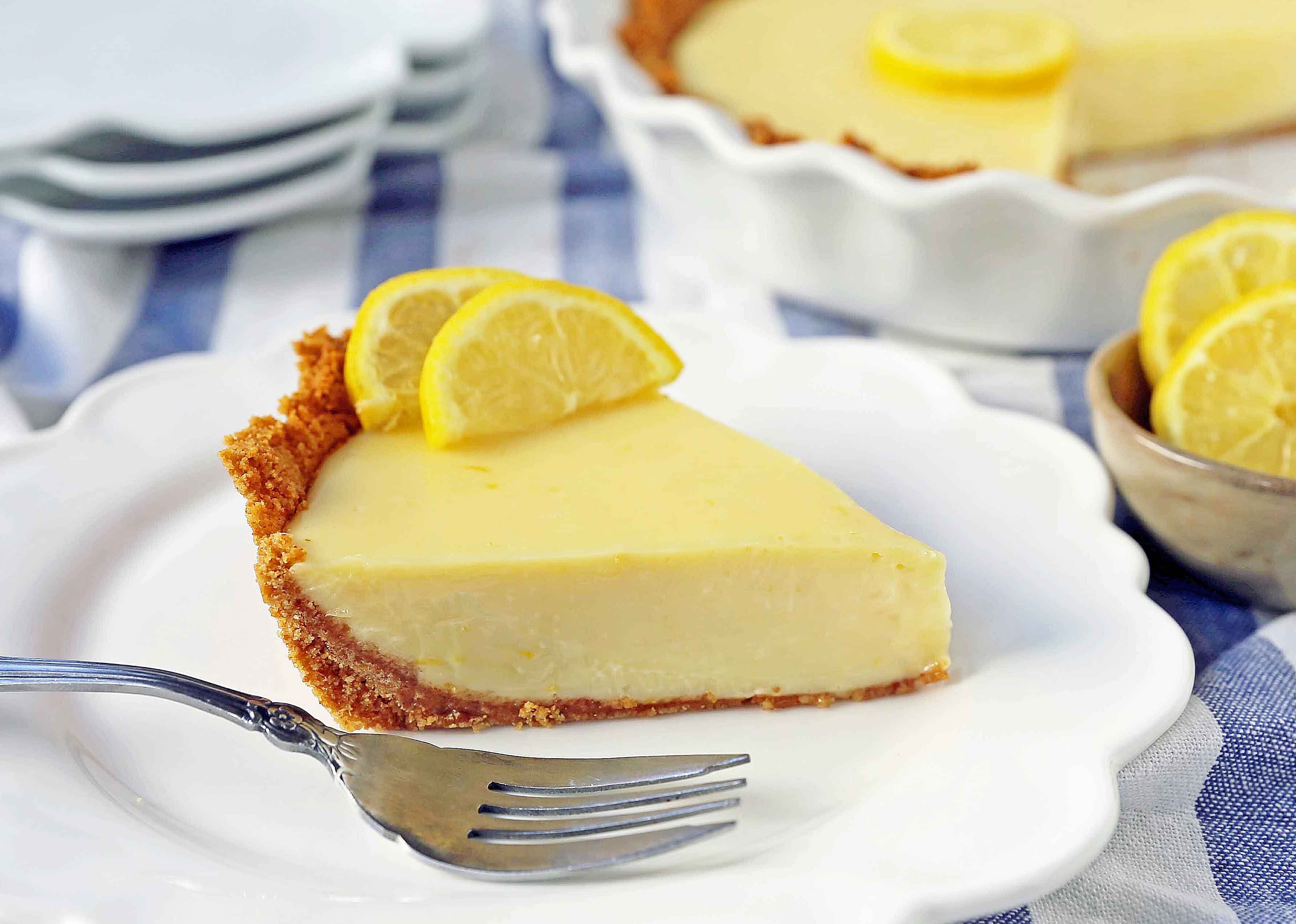 How to make the BEST Lemon Cream Pie:
Start by making the graham cracker crust. Make sure the graham crackers are finely ground and then well mixed together with the melted butter. Press firmly into a 9-inch pie pan, using the back of a measuring cup or small glass. Bake at 350 degrees for 8 minutes. Set aside to cool.
Make the filling by whisking together sweetened condensed milk, egg yolks, lemon juice, lemon zest, and sour cream. Pour into the graham cracker crust and bake for 10 minutes.
Let it CHILL. It is important to allow it time to chill in the refrigerator because this allows it to set-up. It needs at least 2-4 hours before slicing the pie.
Make homemade whipped cream. This is made by whipping heavy cream until soft peaks form and fold in powdered sugar. You can always add in vanilla extract but I usually keep it pretty simple.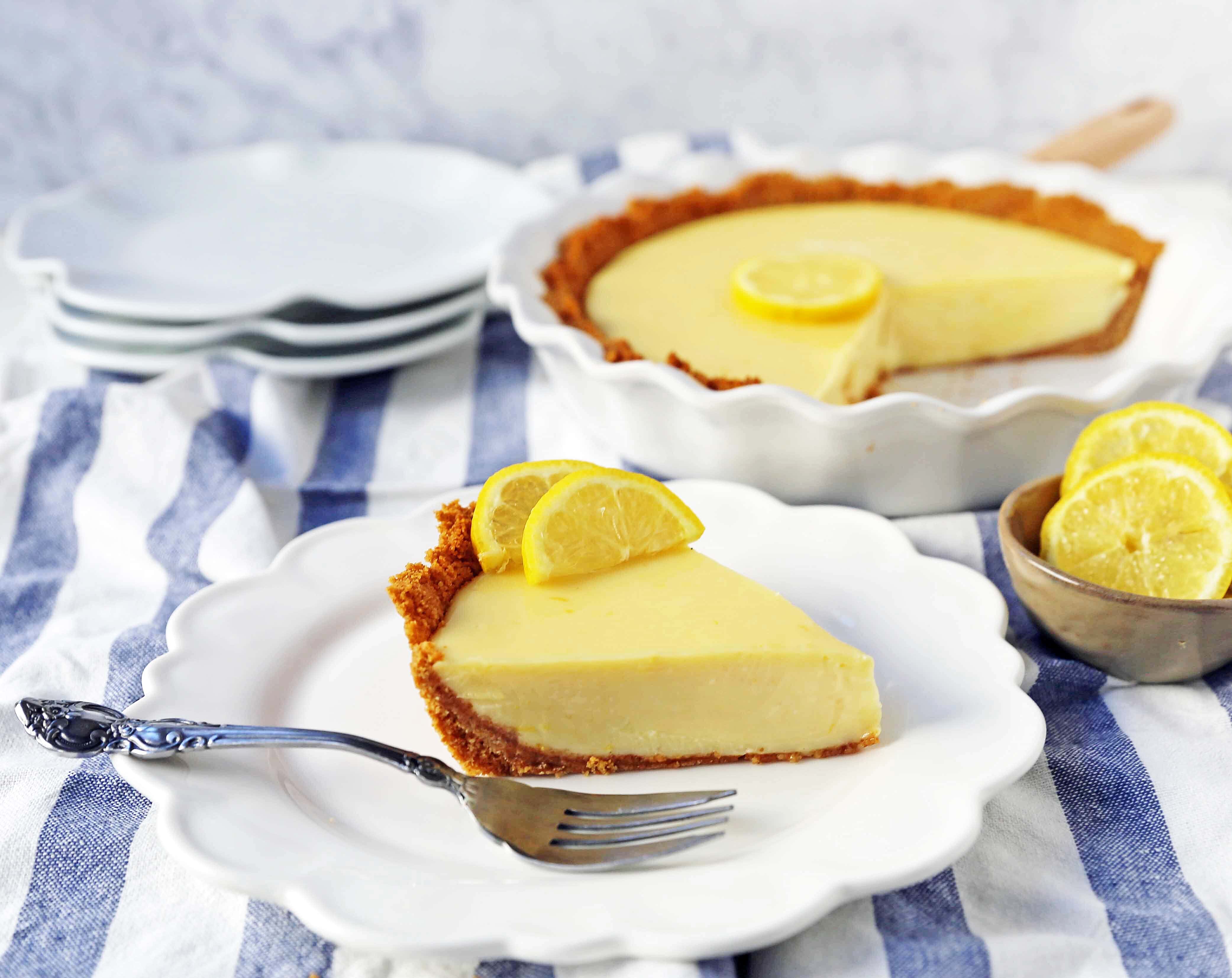 I love to hear from you! If you make this recipe, please be sure to leave a comment and give this recipe a rating. Sign up for my newsletter below so you never miss a recipe. Thank you for following along! I truly do have the greatest readers. FOLLOW ME ON: INSTAGRAM — FACEBOOK— PINTEREST