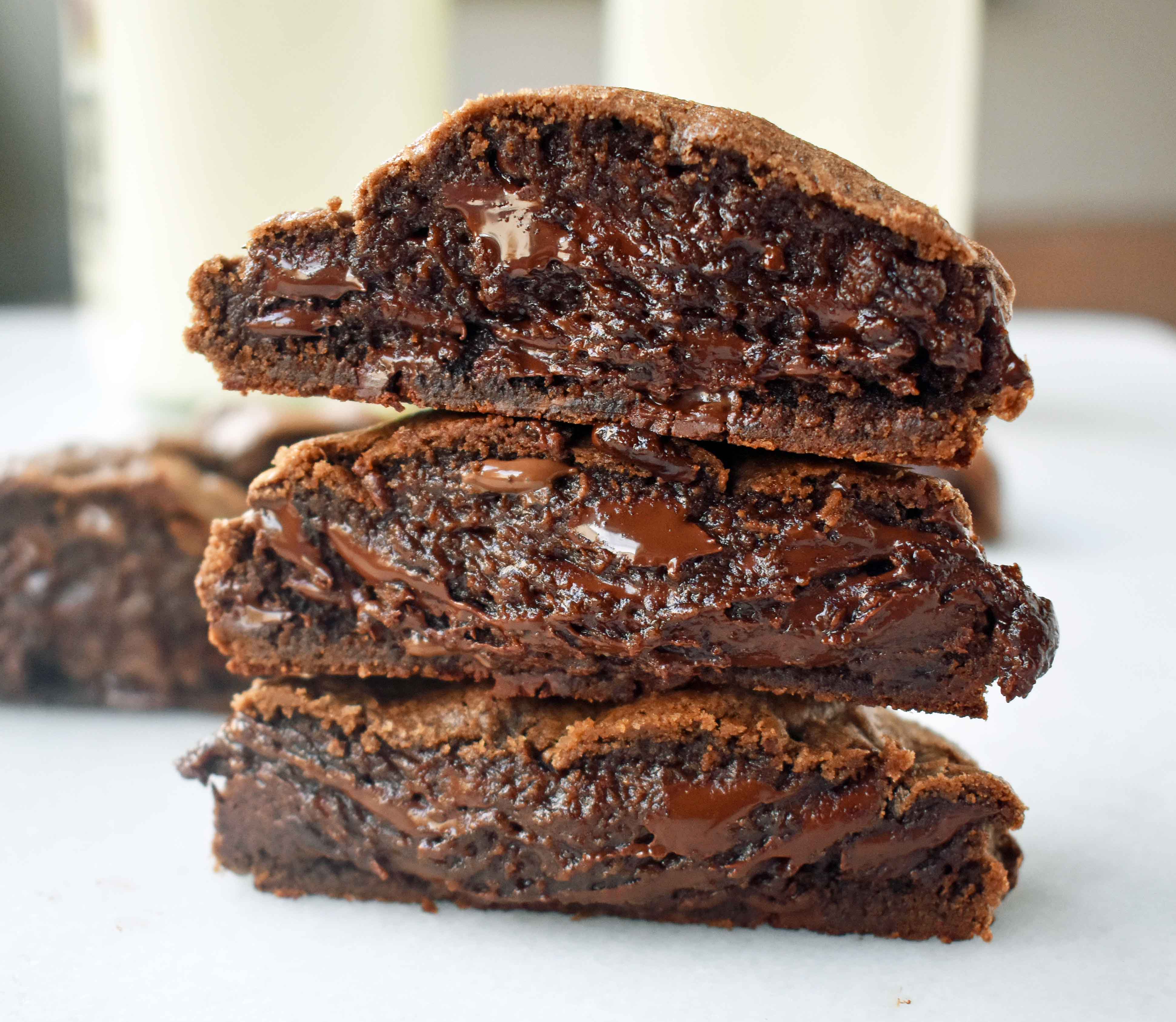 If you haven't picked up on it already, I am full-on obsessed with cookies.
I created two other Levain Bakery Copycat recipes and they have been the top recipes on Modern Honey ever since. Levain Bakery's signature cookie is still holding on to it's 5 star rating over a year after posting the recipe —
Levain Bakery Copcyat Chocolate Chip Crush Cookies
Levain Bakery Copycat Dark Chocolate Peanut Butter Chip Cookies has a 5 star rating as well.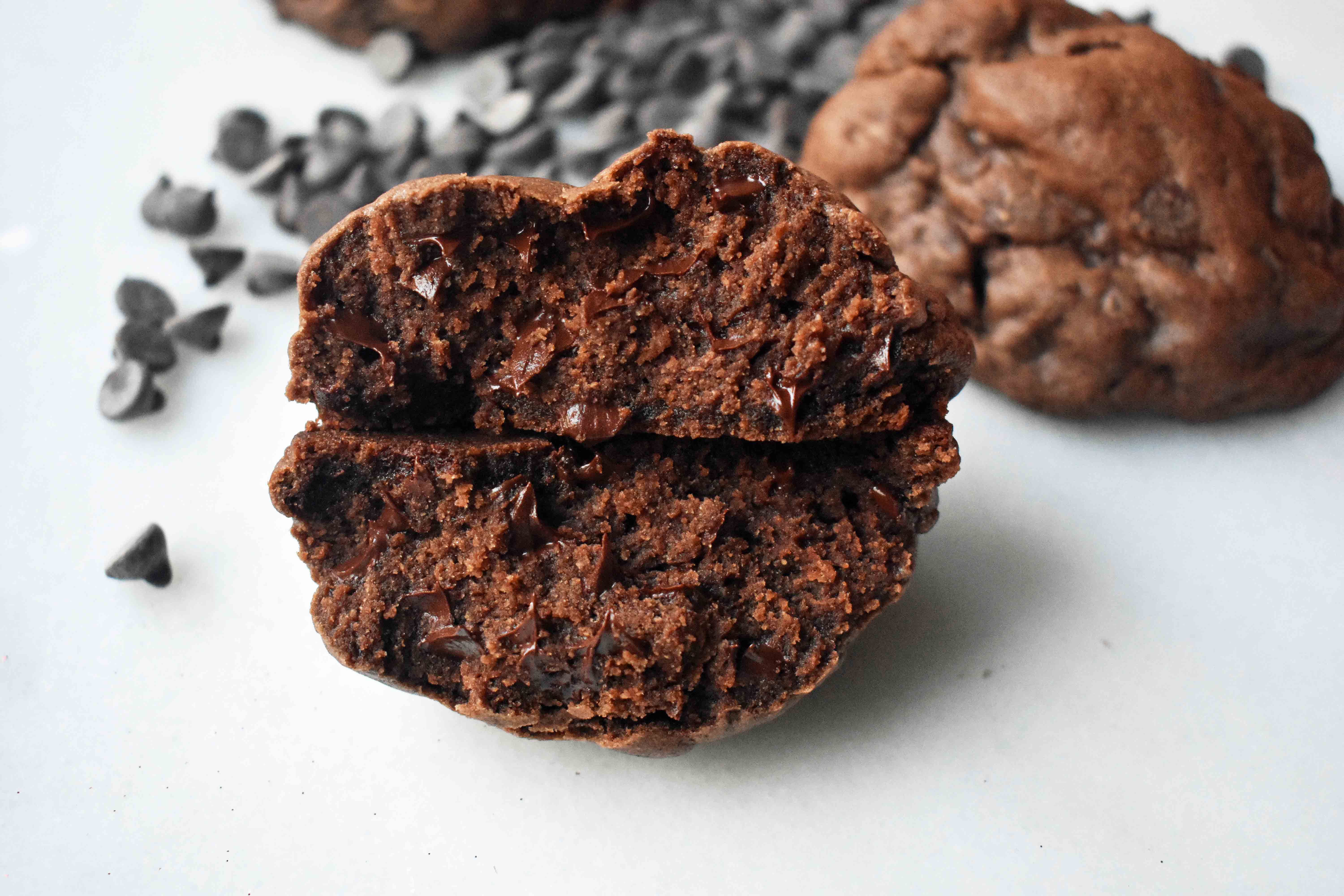 Now it's time to share my original Levain Bakery Dark Chocolate Chocolate Chip Copycat Cookies recipe. This recipe is so much like the original Levain Bakery cookie that you will not even know the difference!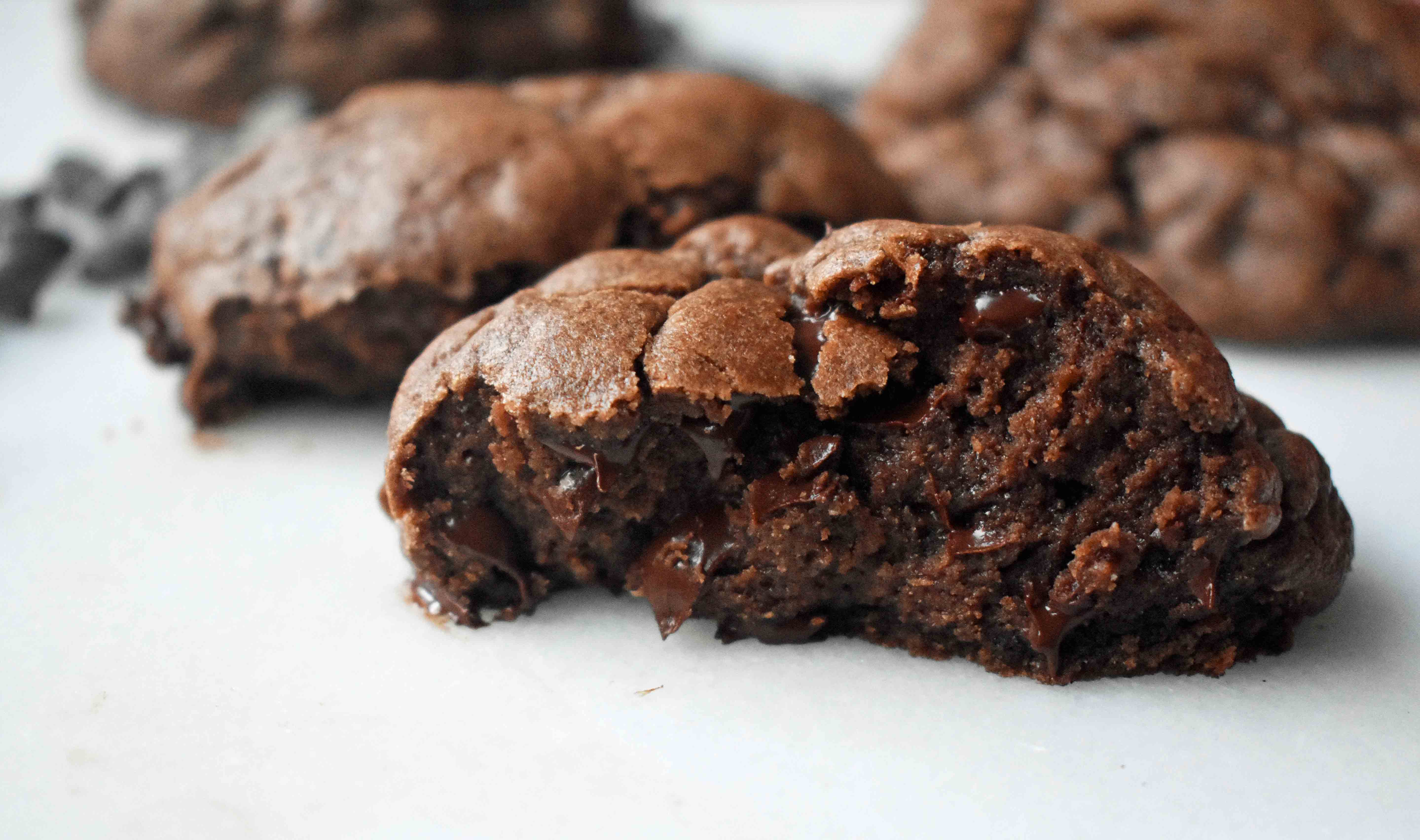 This cookie is full of rich chocolate and studded with semisweet chocolate chips for all of the chocoholics out there. The fascinating thing about Levain Bakery cookies is their ability to be thick without being cakey.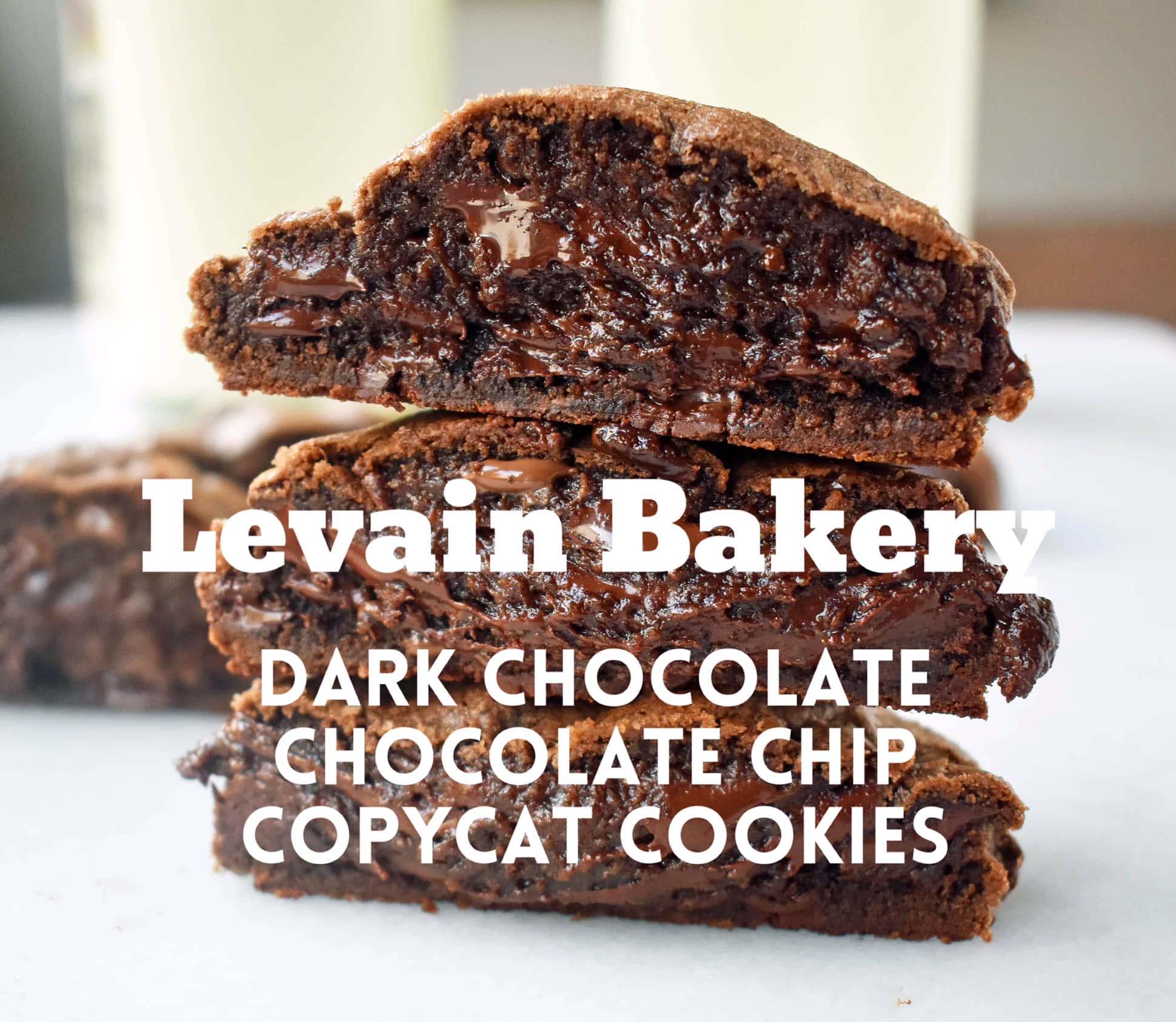 If you read my other Levain Bakery copycat cookie post, you will know that those cookies are my husband's favorite cookie of all time. I think the reason is that they aren't over the top sweet. They are rich and decadent without putting you into a sugar coma.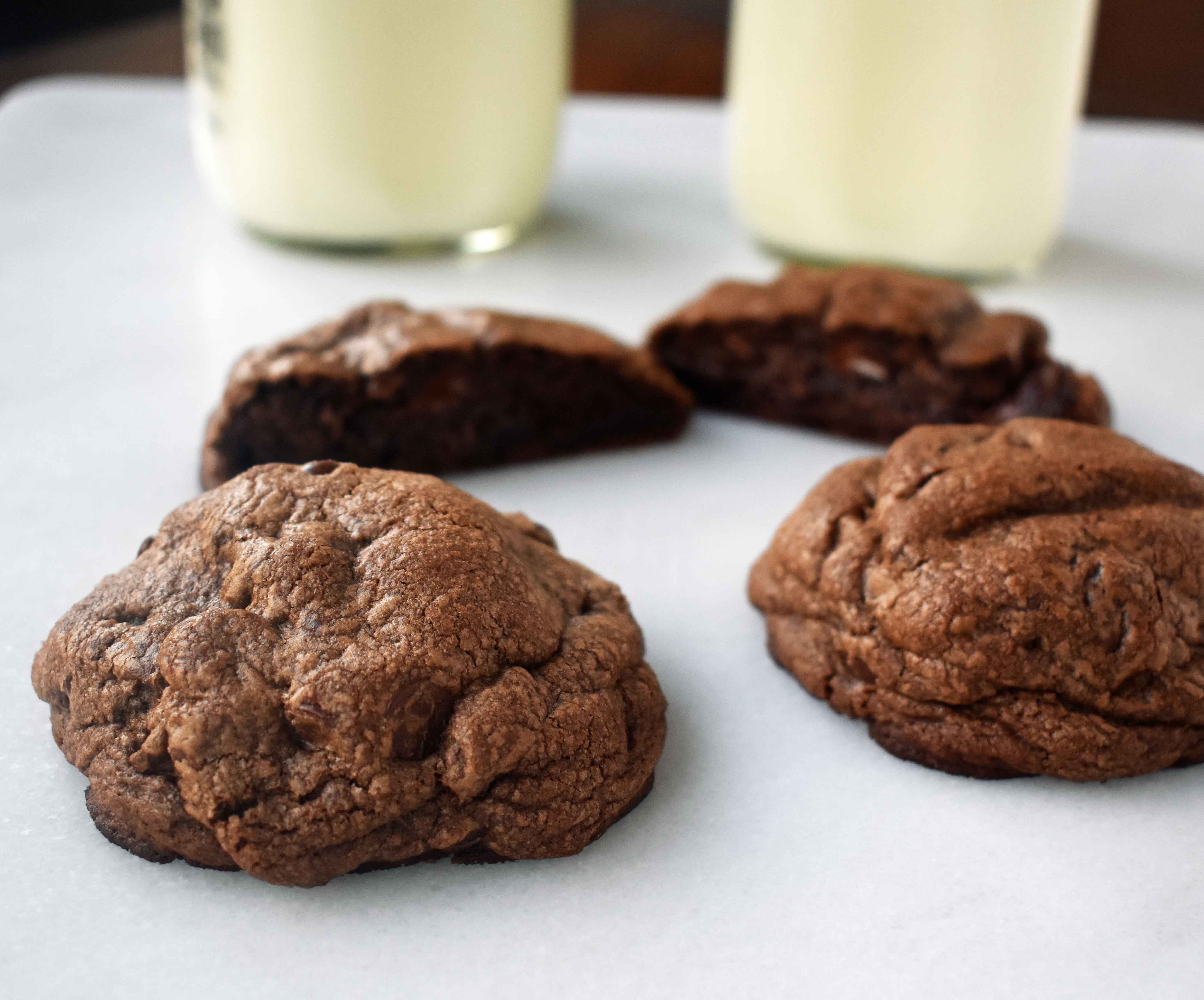 There are a few SECRET tricks that make these Levain Bakery Dark Chocolate Chocolate Chip Cookies extra special:
 Use very cold butter. Now, I am not talking about throwing two cubes of cold butter into the mixer and hoping the butter will incorporate into the sugars. Nope. The key is to cut the butter with a knife into small cubes, making it easier to cream with the sugar. We want them to become one and meld together to break down the graininess of the sugar. Cream for at least 4 minutes on high until light and fluffy.
Use good high quality cocoa, if at all possible. Levain uses dark cocoa for these cookies. If you can find that in your grocery stores, use it! Hershey's makes a dark chocolate cocoa that would be fantastic. Guittard and Ghirardelli makes high quality cocoa powders as well. If you follow me at all, you know I am a huge fan of Callebaut cocoa. It's found in the bulk bin section at Winco and is very reasonable.
Use a mix of cake flour and all-purpose flour. Why cake flour? You know how I talked about Levain being a thick cookie without tasting like a scone? When you use cake flour, it creates a more TENDER crumb on the cookie which creates a mouth watering texture.
Another game changer is cornstarch. It also helps to create and soft and tender cookie.
Bake at high heat. You want to shock these Dark Chocolate Chocolate Chip Cookies with high heat so they don't spread too rapidly. It helps keep their shape and make those crispy edges.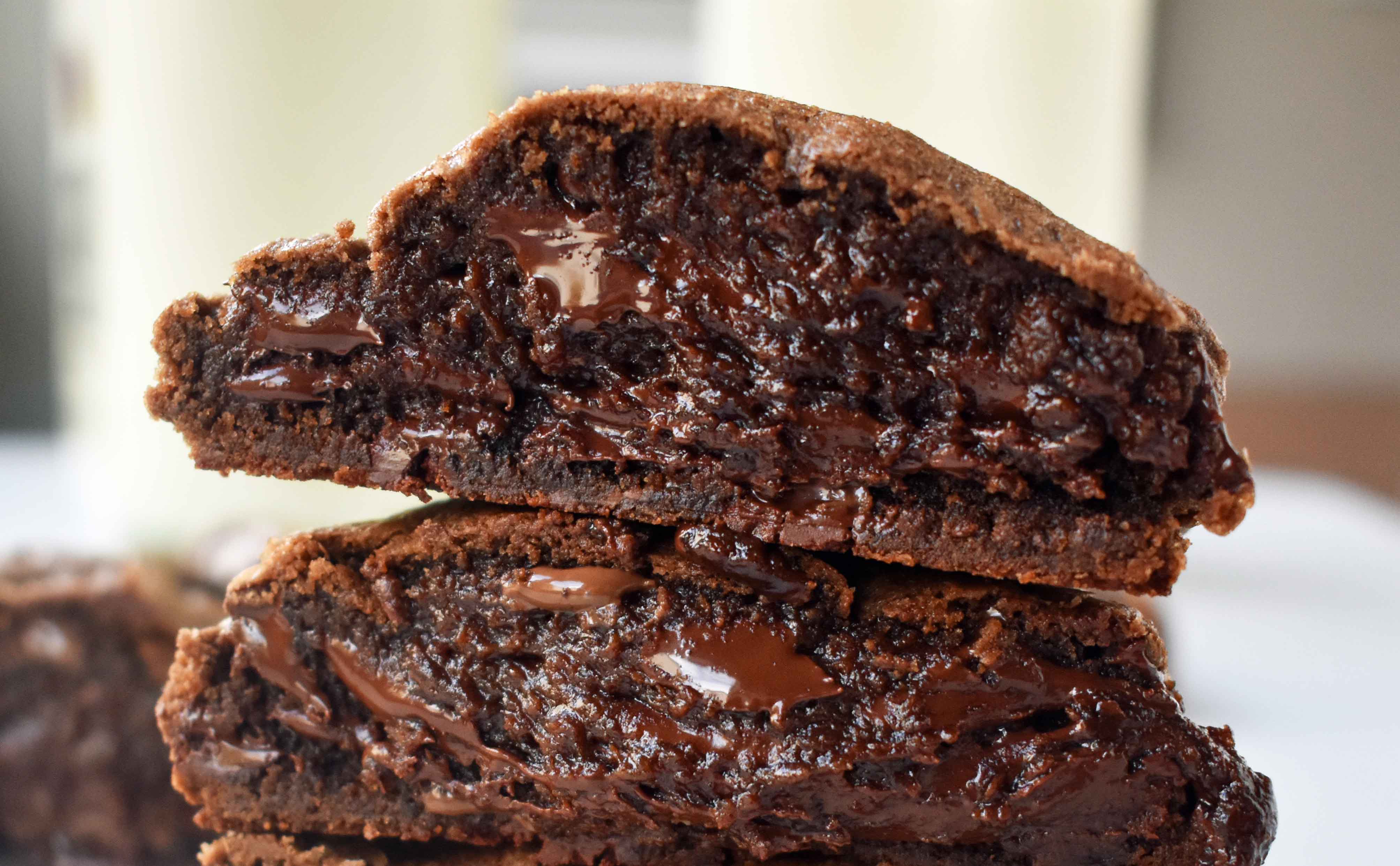 Pin this now to find it later
Pin It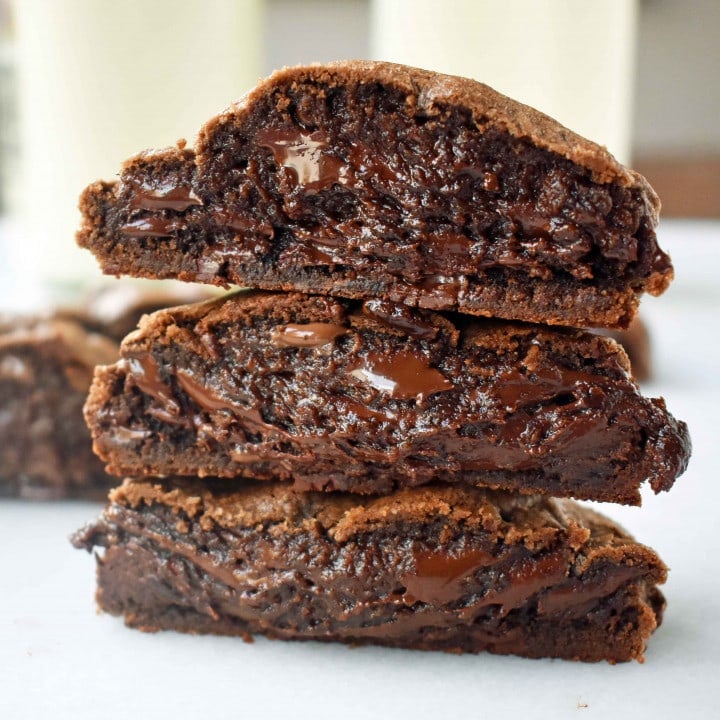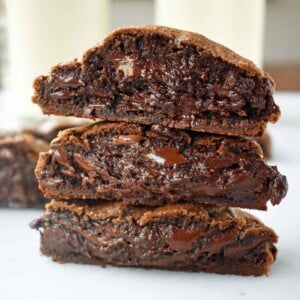 Levain Bakery Dark Chocolate Chocolate Chip Copycat Cookies
The ORIGINAL Levain Bakery Dark Chocolate Chocolate Chip Copycat Cookies. These have a 5 star rating for a reason!
Ingredients
1

cup

Cold Butter

cut into small cubes

1

cup

Brown Sugar

1/2

cup

Sugar

2

Eggs

1/2

cup

Dark Baking Cocoa

1

cup

Cake Flour

1 1/2

cup

All-Purpose Flour

1

teaspoon

Cornstarch

3/4

teaspoon

Baking Soda

1/2

teaspoon

Salt

1 1/3

cup

Semisweet Chocolate Chips
Instructions
Preheat oven to 410 degrees.

In large bowl, cream together cold butter and sugars until light and fluffy, about 4 minutes. Add eggs one at a time, mixing well after each addition.

Add cocoa, cake flour, all-purpose flour, cornstarch, baking soda, and salt and stir until combined. Stir in semisweet chocolate chips.

Chill dough for 15 minutes.

Separate dough into large balls and place on lightly colored cookie sheet. Lightly press on top of dough to smooth out. If you have a scale, you can make them anywhere from 4.5 ounces - 6 ounces. You will fit 4-6 cookies on one large cookie sheet. The dough makes 8-12 extra large cookies.

Bake for 9-11 minutes or until golden brown on the top. Let them rest for at least 10-15 minutes to set.
Nutrition information is automatically calculated, so should only be used as an approximation.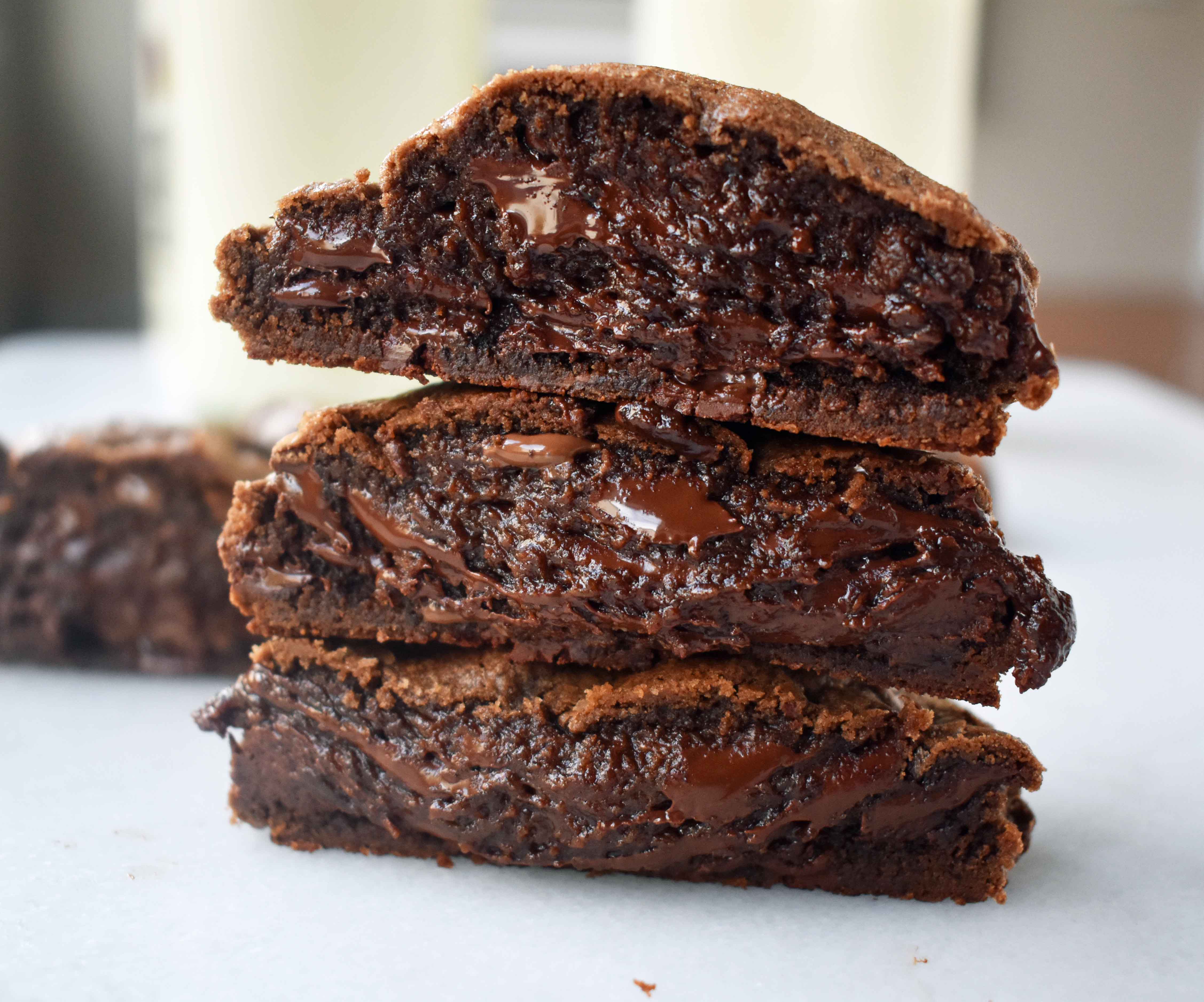 You are going to go crazy over these Levain Bakery Dark Chocolate Chocolate Chip Copycat Cookies and won't be able to tell the difference.
Happy Baking, my friends! xo