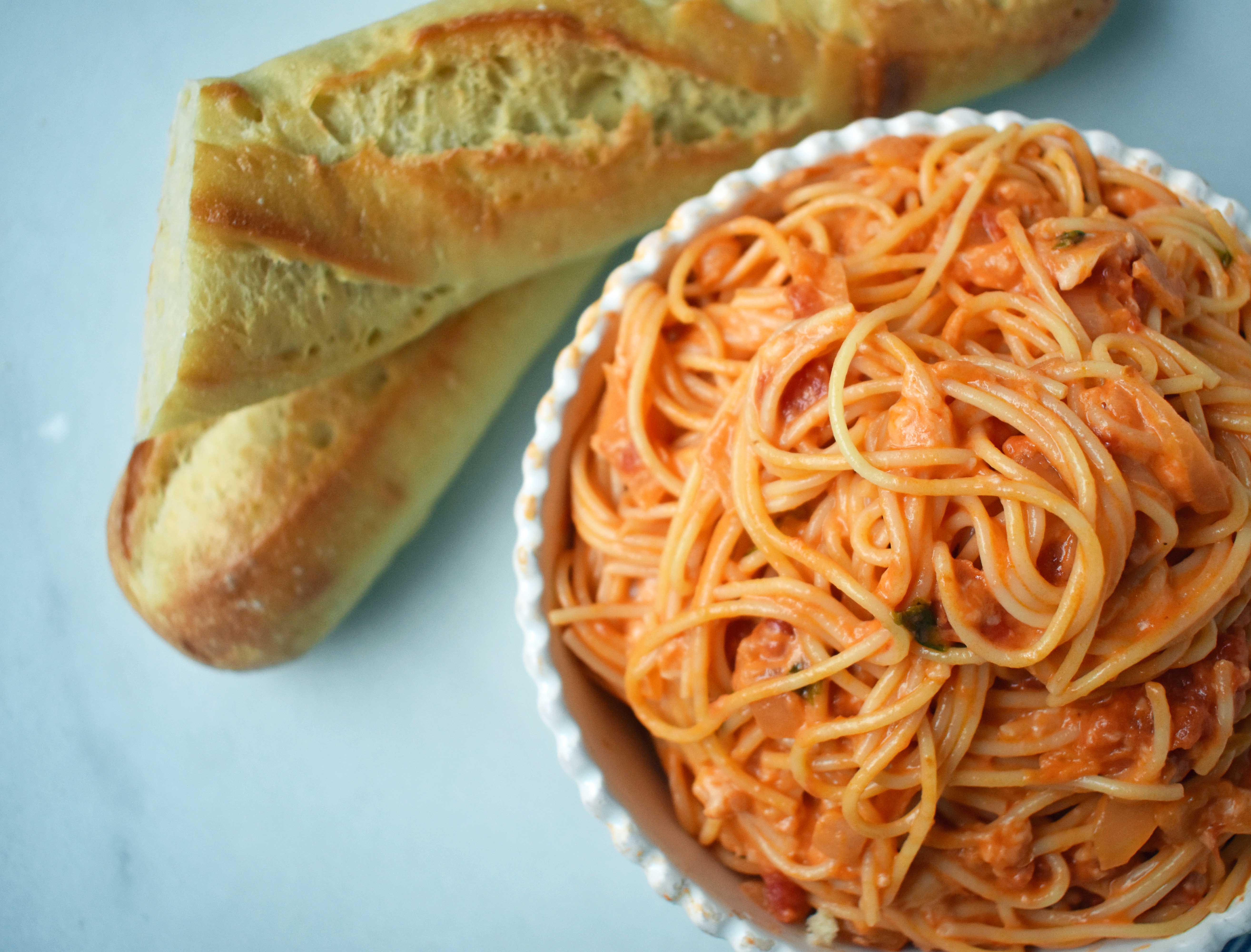 Everyone needs a killer tomato cream sauce in their dinner rotation. A tomato cream sauce that is so simple that it can be made in less than 30 minutes but still pleases the masses (aka the hungry people in your casa).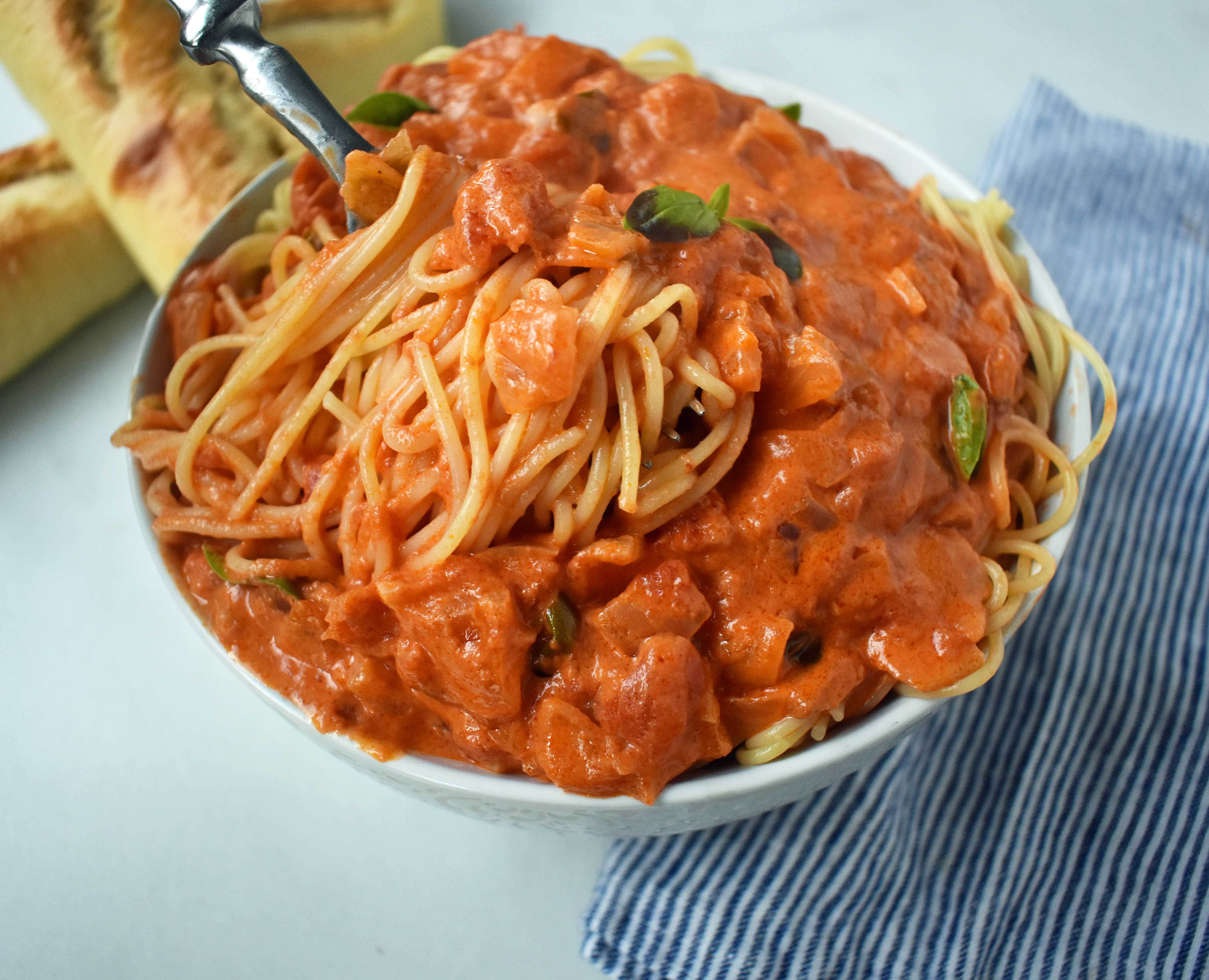 I just got home from being gone for 8 days on a Caribbean cruise with my mother-in-law and 5 sister-in-laws. I am walking around my house wondering where the buffet is when I need it! 🙂 I MISS the BUFFET! I need to get going and make dinner again and I am eyeing only simple dinner recipes that I can put together in my sleep.  This Lover's Pasta with Tomato Cream Sauce is the ticket! It can be made in less than 30 minutes and is so fresh and creamy. We actually ate it my very first night back to "reality."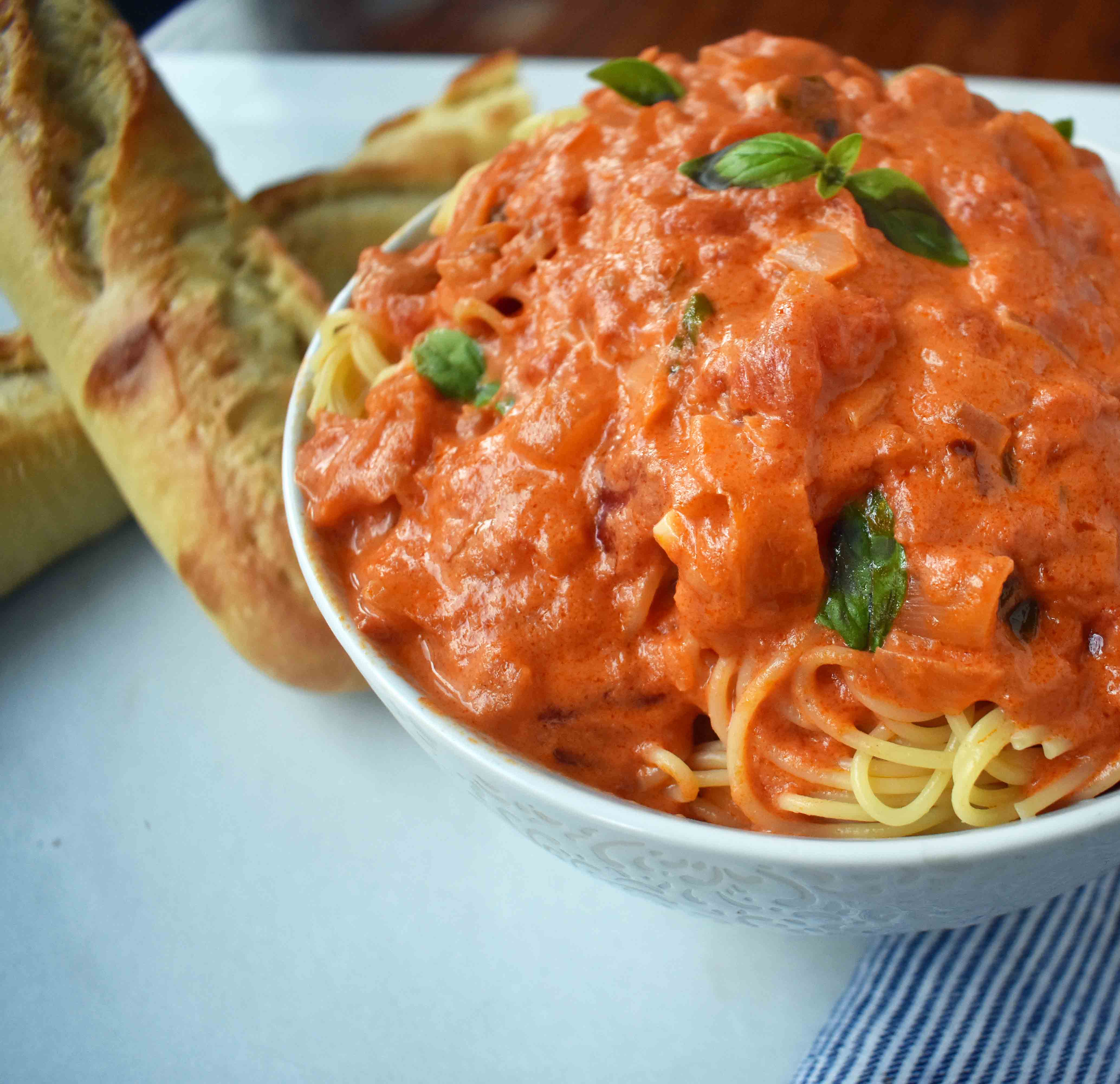 Lover's Pasta is made by sauteing onion and garlic in butter and extra virgin olive oil until softened. Diced tomatoes and tomato paste are added plus chicken broth for a depth of flavor.  Red pepper flakes add that perfect amount of subtle spice. The sauce is simmered until the flavors start to meld together.  Heavy Cream is added at the end which adds a rich creaminess to the sauce. The tomato cream sauce is tossed with cooked pasta and topped with parmesan cheese and fresh basil.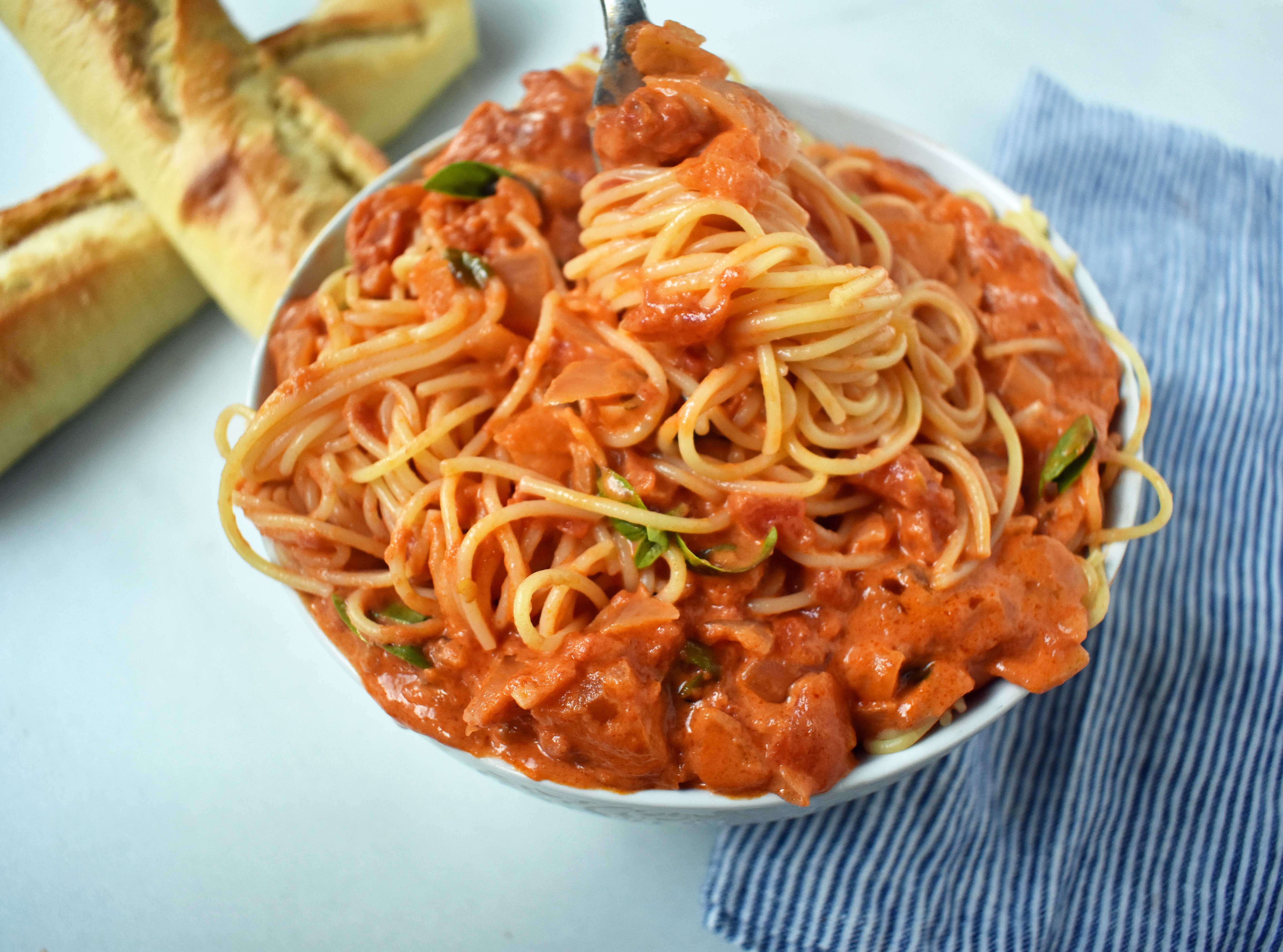 This tomato cream sauce can be tossed with your favorite kind of pasta -- angel hair, penne, spaghetti or farfalle. If I am serving this pasta sauce to picky kiddos, I will usually blend it so it's nice and creamy.  Little kids are sometimes afraid of chunks so we just smooth it all out and it's all good. Kids dig this Lover's Pasta with Tomato Cream Sauce.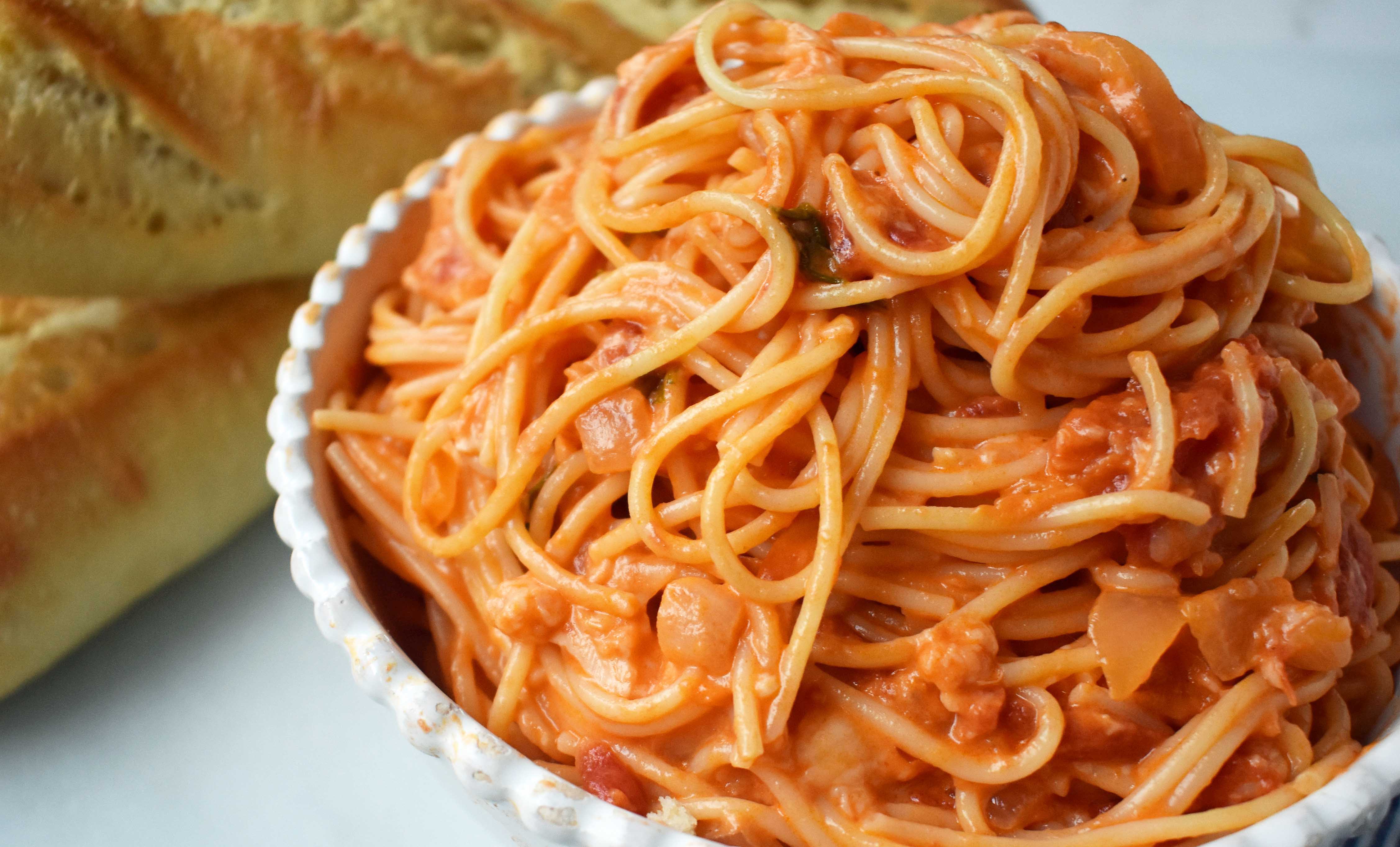 Now it's back to schedules, homework, and carpools. Even though it was a fabulous trip, I was homesick for my family so it's always good to be home. Hope you LOVE this Lover's Pasta with Tomato Cream Sauce. Have a great night, my friends! xo
Happy Cooking!