The popular 7-layer bar made into a cookie! A chewy cookie with crisp edges with butterscotch chips, semi-sweet chocolate chips, shredded coconut, and pecans. A salty and sweet cookie.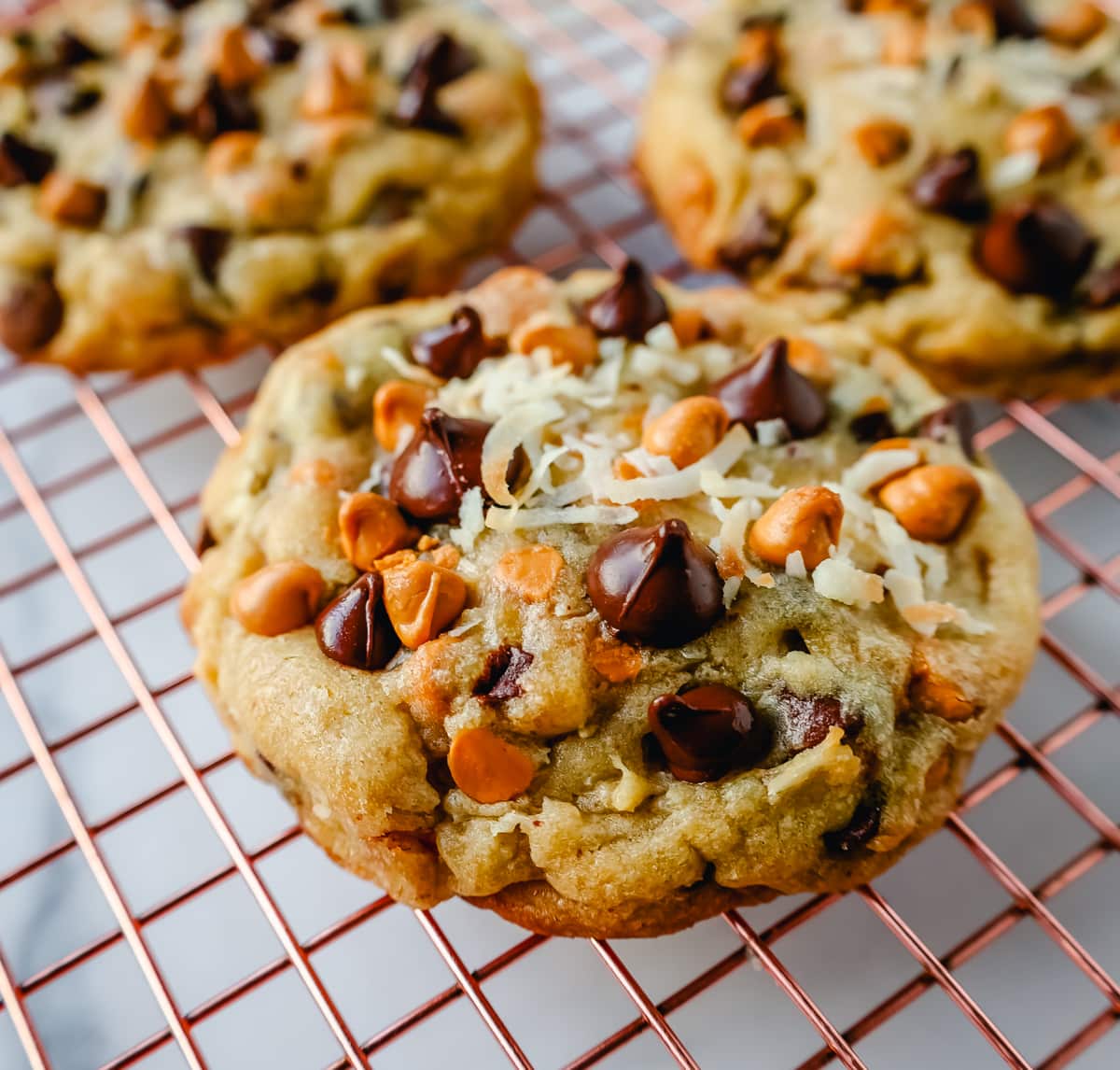 Everyone loves an ooey gooey Magic 7-Layer Bar so I thought why don't we take all of those ingredients and make the ultimate Magic Bar Cookie? These have the perfect balance of salty and sweetness. The cookie has a soft, chewy center and buttery, crisp edges.
The sweet caramel butterscotch chips paired with semi-sweet chocolate chips is the perfect combination. The pecans or walnuts add some hearty crunch and help to cut the sweetness.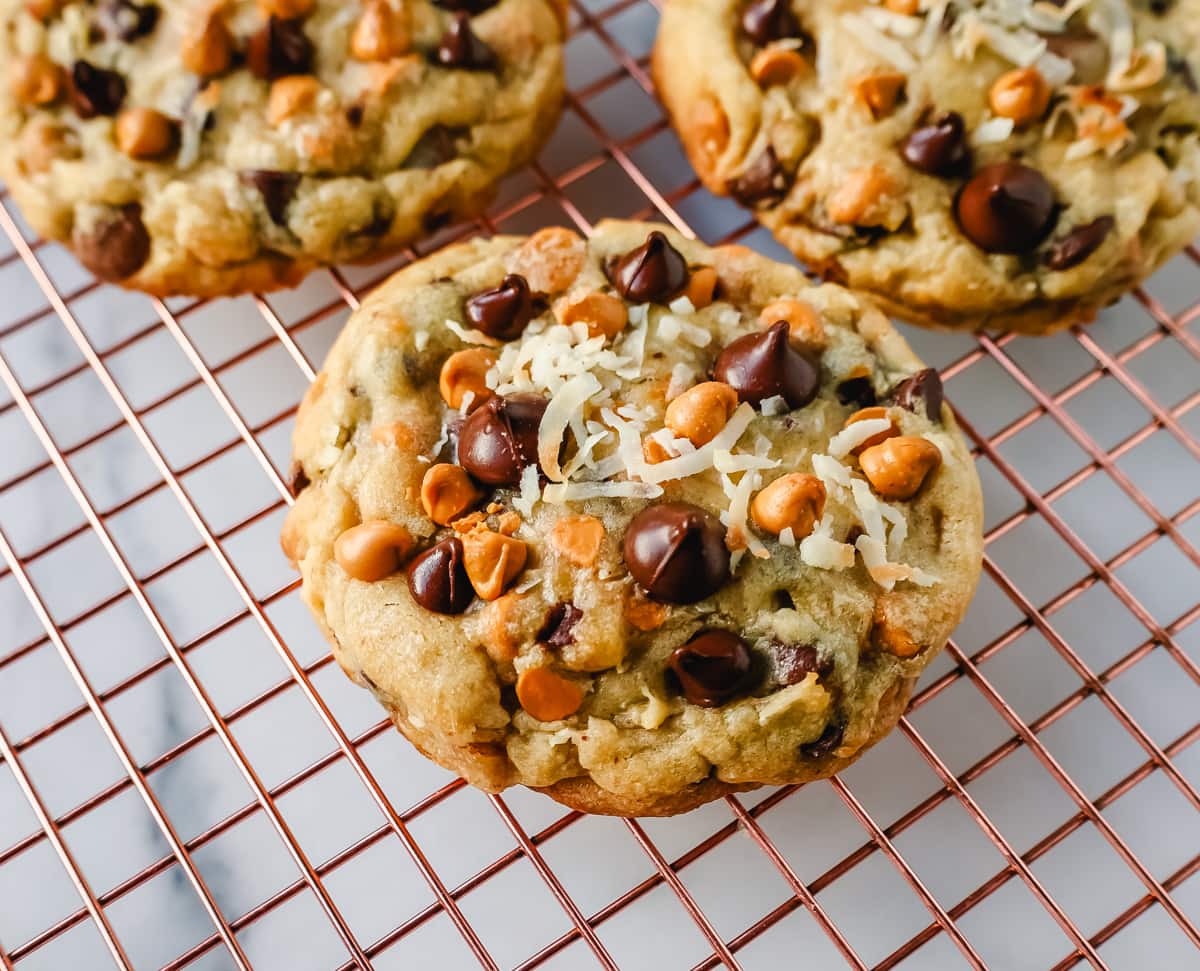 Magic Cookies Ingredients:
Butter
Brown Sugar
Sugar
Eggs
Vanilla
Flour
Cornstarch
Baking Soda
Salt
Butterscotch Chips
Sweetened Coconut
Semi-Sweet Chocolate Chips
Pecans or Walnuts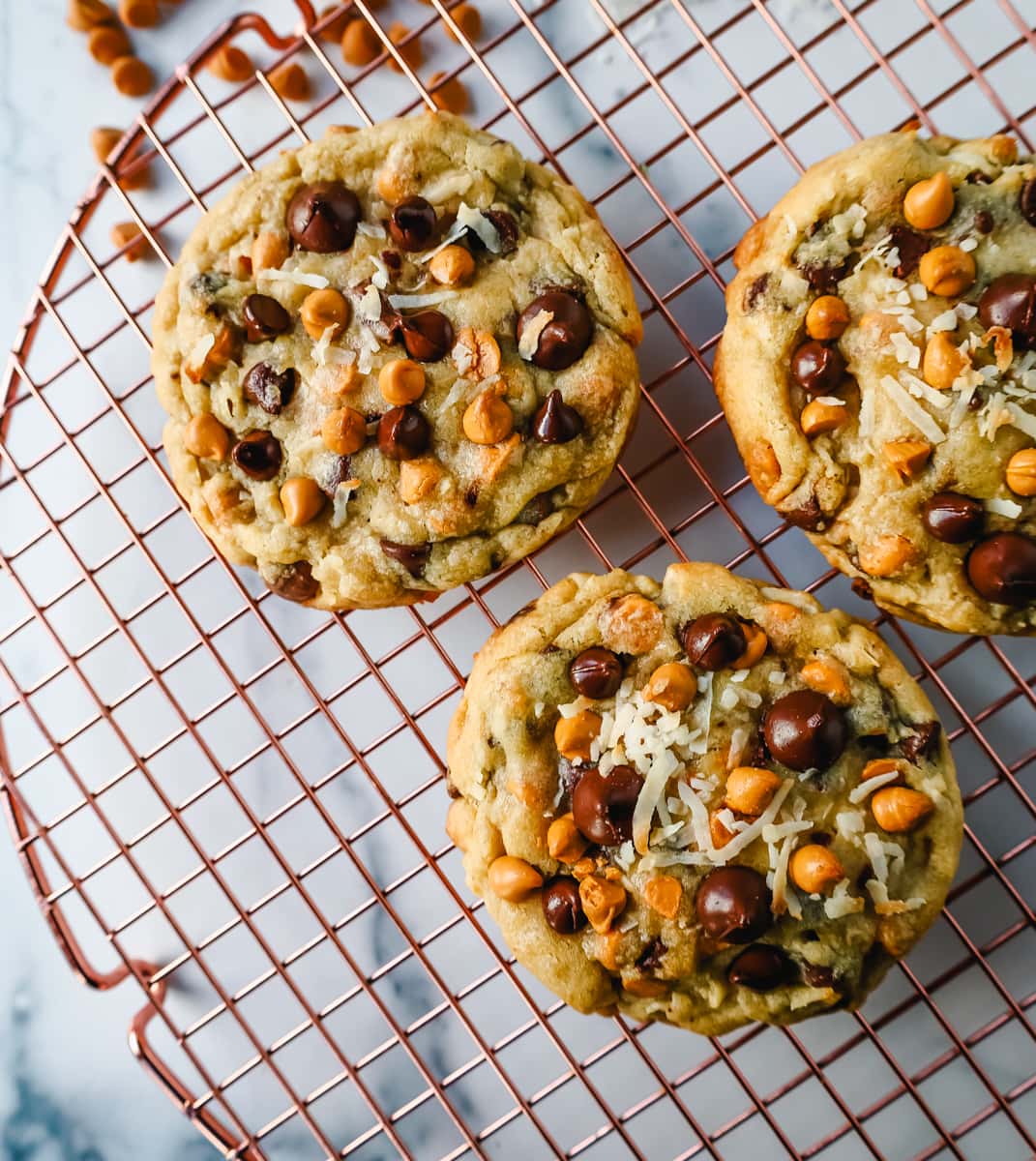 How to make Magic 7-Layer Cookies:
Start by creaming together the butter, brown sugar, and sugar for about 4 minutes, or until light and fluffy. Scrape the sides of the bowl often. Add eggs and vanilla.
Fold in flour, cornstarch, baking soda, and salt. The cornstarch adds thickness without adding a cakey texture and it helps the cookies to stay fresher longer.
Fold in butterscotch chips, semi-sweet chocolate chips, shredded coconut flakes, and pecans or walnuts. My favorite brand of butterscotch chips is Guittard.
Bake on a light colored baking sheet. If you want to make easy clean-up, use parchment paper sheets. Bake just until the edges turn a light golden color. Don't overbake these cookies.
I hope you love these Butterscotch, Chocolate Chip, Coconut and Pecan Cookies! You can use your favorite type of nut -- pecans, walnuts, or almonds in these Magic Cookies.