Quinoa Salad
A light, fresh, and healthy Quinoa Salad made with fresh tomatoes, cucumbers, red onion, tangy feta cheese, and tossed with a red wine vinaigrette. This Mediterranean Quinoa Salad is a vibrant side dish or healthy meal.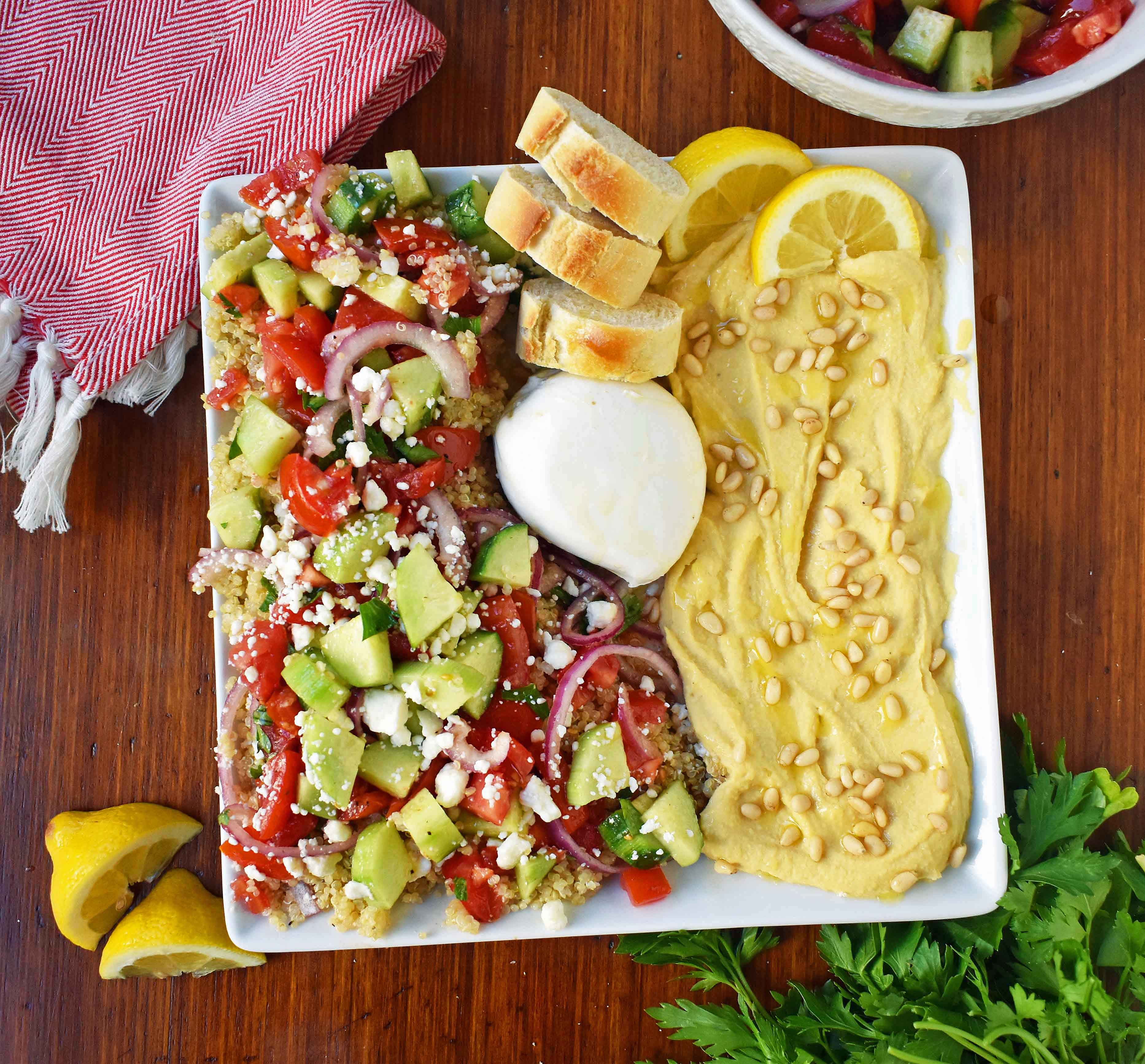 I am a stay-at-home mama and it can be hard to to find healthy lunch items in a hurry. Making fresh salads ahead of time and storing them in the refrigerator is my go-to time saver.
My ultra healthy daughter, who I have talked about extensively, actually came up with this recipe and makes it all of the time for her school lunches.  She even got all of her high school friends hooked on quinoa!
How to cook Quinoa?
Start by rinsing quinoa in water to remove as much of the starchiness as possible. Place rinsed quinoa into a medium-sized pot.  If you are cooking 1 cup of quinoa, you need 2 cups of water. If you are cooking 2 cups of quinoa, you need 4 cups of water. Always salt the water as it infuses flavor into the quinoa as it cooks. Bring the quinoa and water to a boil. Once it begins to boil, reduce heat to low and cover. Let cook for 15-20 minutes. Check to see if it is light and easily fluffs with a fork.
How to make a Quinoa Salad?
First, cook the quinoa according to package instructions. Once the quinoa is cooked, toss it with fresh tomatoes, cucumbers, red onion, Italian parsley, extra virgin olive oil, red wine vinegar, and feta cheese. It's crazy simple and makes quinoa, which is a nutritional powerhouse, taste good.
How long does it last in the refrigerator?
I love to make this quinoa salad ahead of time and eat it all week long. I keep it in the refrigerator for about 5-7 days.  It will keep longer, if you add the feta cheese when you are ready to eat it.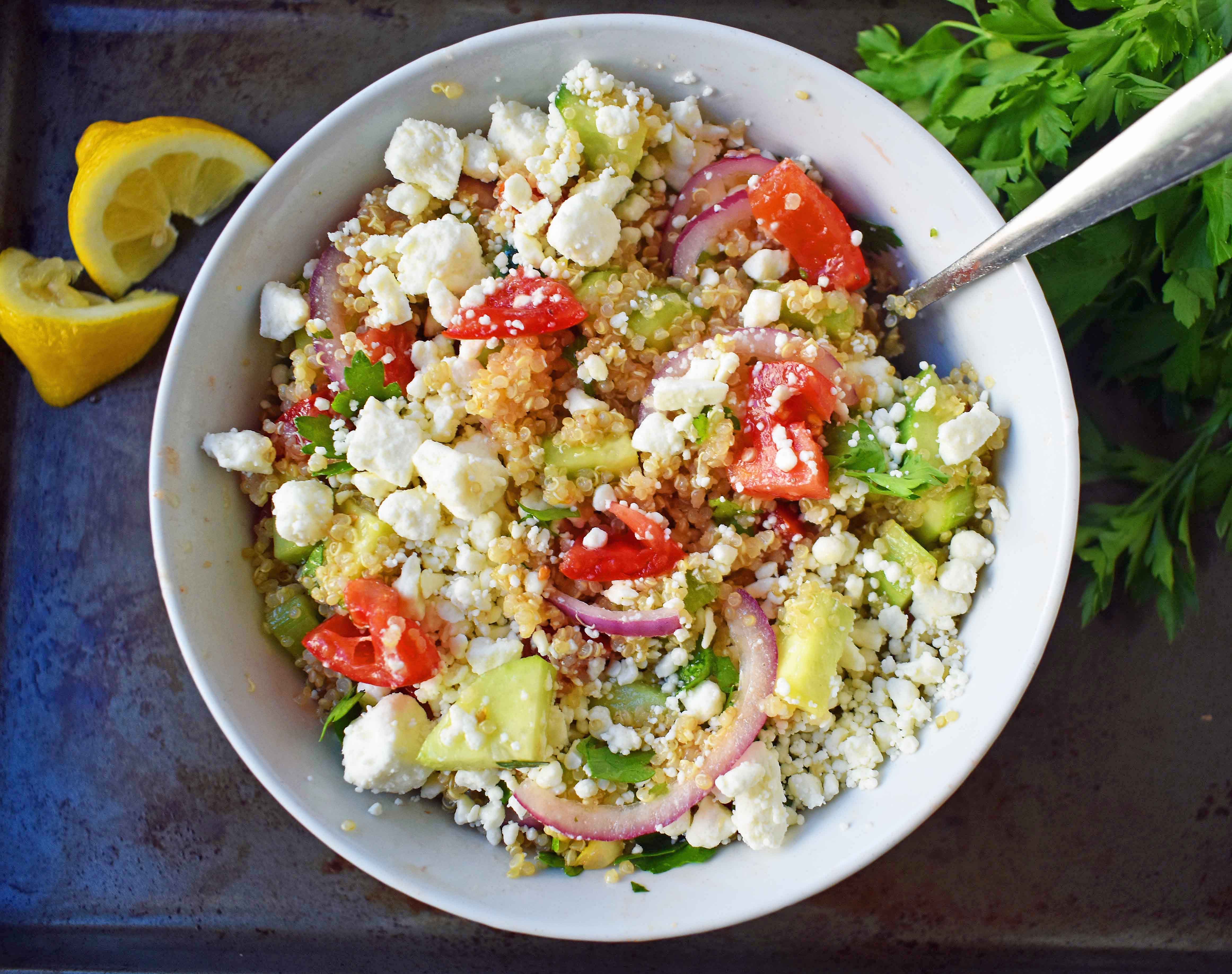 Once the quinoa is cooked, a dressing made with EVOO, red wine vinegar, and spices is poured over it. The quinoa literally soaks in every bit of the dressing and flavors it so well.
You can serve this Greek Quinoa Salad alongside some homemade roasted garlic and pine nut hummus, fresh burrata, and pita bread.
Pin on Pinterest: