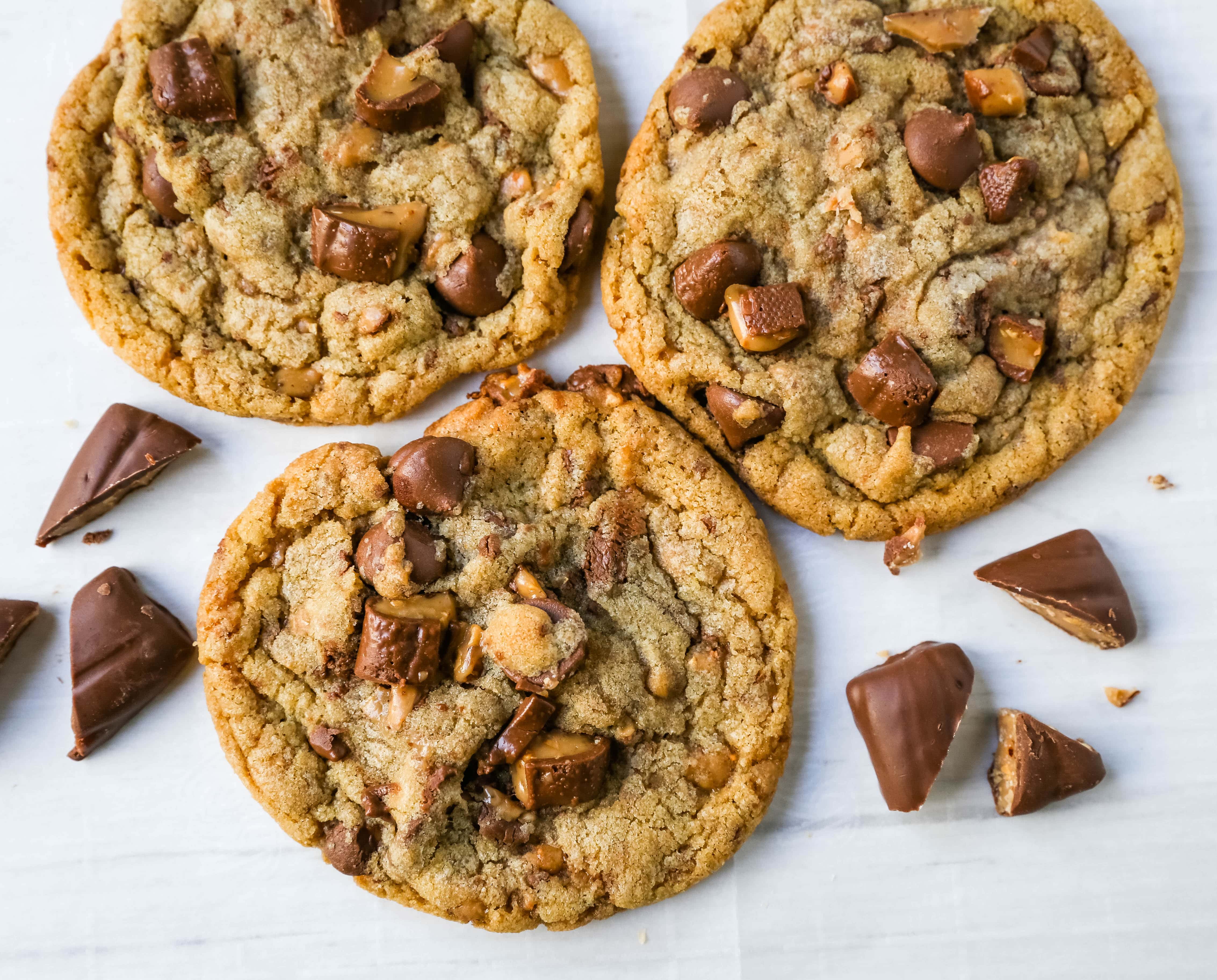 Milk Chocolate Toffee Cookies
Buttery rich milk chocolate chip cookies with milk chocolate covered toffee pieces. You are going to fall in love with these browned butter milk chocolate chip toffee cookies!
I couldn't even begin to count how many different types of cookies my kids have tried.  They are my ultimate guinea pigs and I have taught them to be brutally honest taste testers.  When my oldest son, Mason, tried these cookies he declared these Browned Butter Chocolate Toffee Cookies his new favorite cookie. I consider that a big deal since I basically make cookies almost every single day.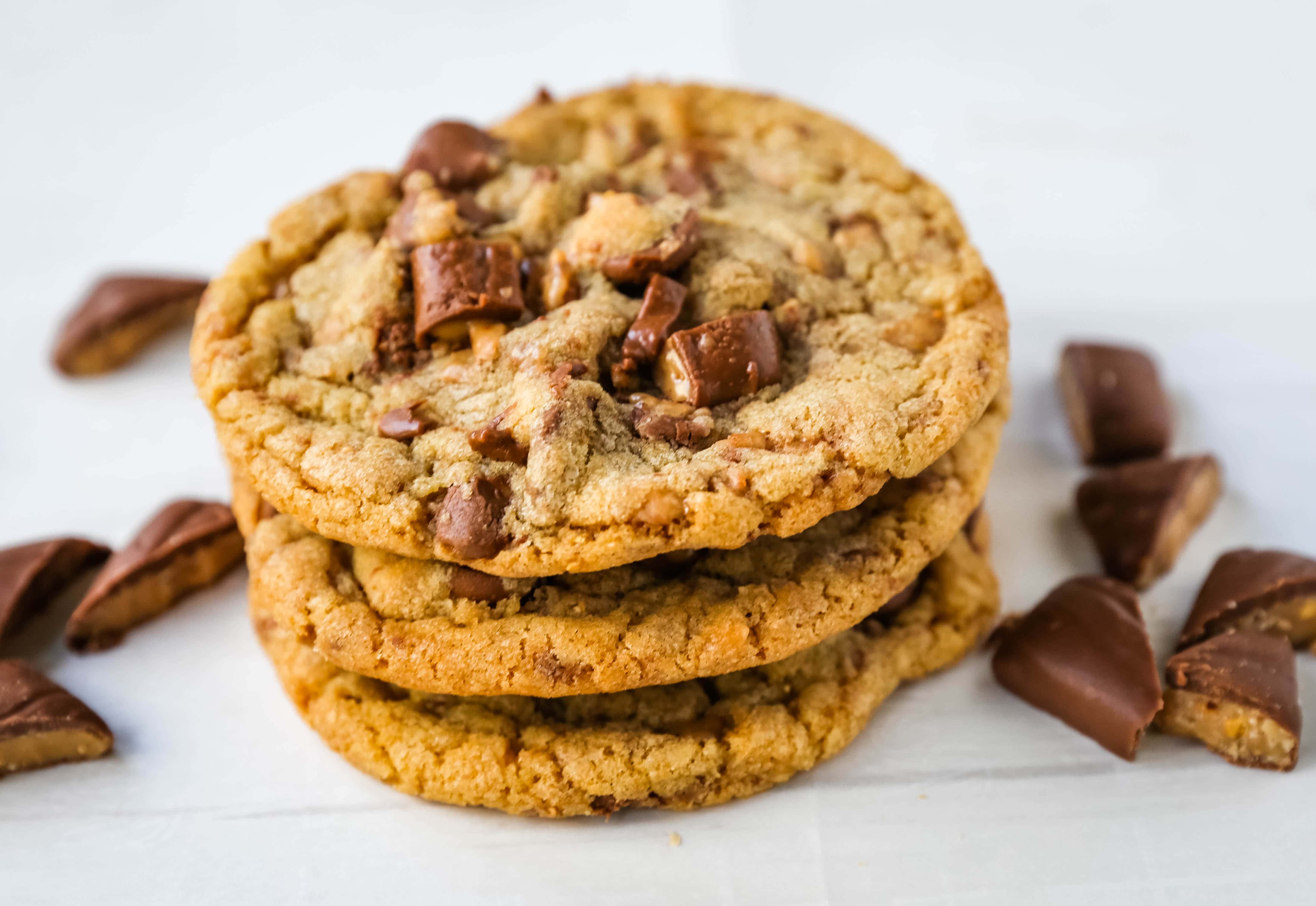 One of my go-to cookies has been my MJ's Top Secret Chocolate Chip Cookies. It has been one of my signature cookies since 2003.  It is a brown butter chocolate chip cookie recipe made in a saucepan. No mixer required. Since these have been such a hit for over 16 years, I wanted to use that same recipe and add milk chocolate toffee bits to it and make them even better. The Milk Chocolate Toffee Cookie Recipe was born!
These Brown Butter Toffee Cookies begin with lightly browning the butter and then adding brown sugar and sugar and mixing it until it is completely smooth and all of the sugars are dissolved. Instead of creaming the butter and sugar together, this method allows the hot butter to dissolve the sugars. The key is to take the time to really incorporate the butter and sugar together. It usually takes me several minutes of stirring with a wooden spoon to get it completely smooth.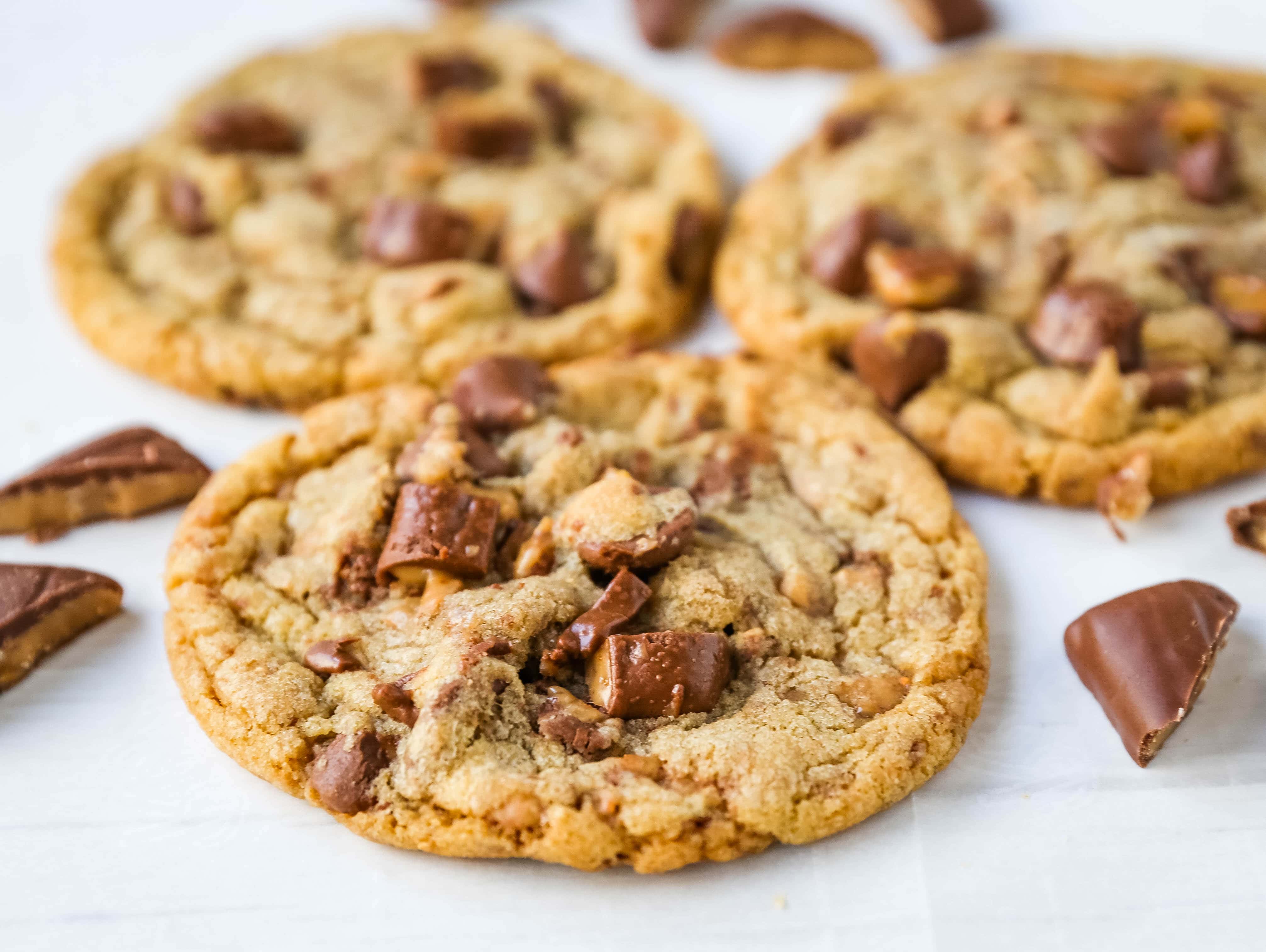 Since the butter to flour ratio is high, these will be a thinner chocolate chip toffee cookie. These are so buttery with hints of brown butter toffee notes and creamy milk chocolate. The flavor in these cookies is out-of-this-world!
I love to use a mix of Guittard mix chocolate chips and Heath Bar Milk Chocolate Toffee Bits.  You can even chop up a Heath Bar to sprinkle on the top of the cookies after rolling them into balls.
This cookie dough may be chilled since chilling cooking dough is always recommended to maximize the flavor. However, I suggest rolling the dough into balls first and then chilling it.  If not, this dough can become a little crumbly if not brought to room temperature first before rolling them.
How to make the Best Milk Chocolate Toffee Cookies:
Make sure the butter is completely melted. In a medium saucepan, melt butter over medium heat. It needs to be melted but don't let it boil or the liquid will start to evaporate.  It's important to get the butter hot and melted before adding the sugars so they can completely dissolve.
Remove from heat and add the sugars while the butter is hot and stir for at least 2-3 minutes until it looks glossy and smooth. This is a key step to ensure the sugars are incorporated and completely smooth.
Let the butter-sugar mixture chill for at least 5-7 minutes in the refrigerator before adding the egg and egg yolk or you will end up with cooked eggs! No bueno. Don't let it chill too long or you will end up with a hard block of sugar.  If you do forget it in the refrigerator, just put it over some heat and let it melt down again.
Make sure the dough is cool enough (by placing a clean finger into the dough to check temperature) before adding the chocolate or you will end up with brownies.
Roll the cookie dough into balls and place on parchment paper lined baking sheets. I suggest using only light colored baking sheets. This will allow even baking and ensure the bottom of the cookies don't become too browned.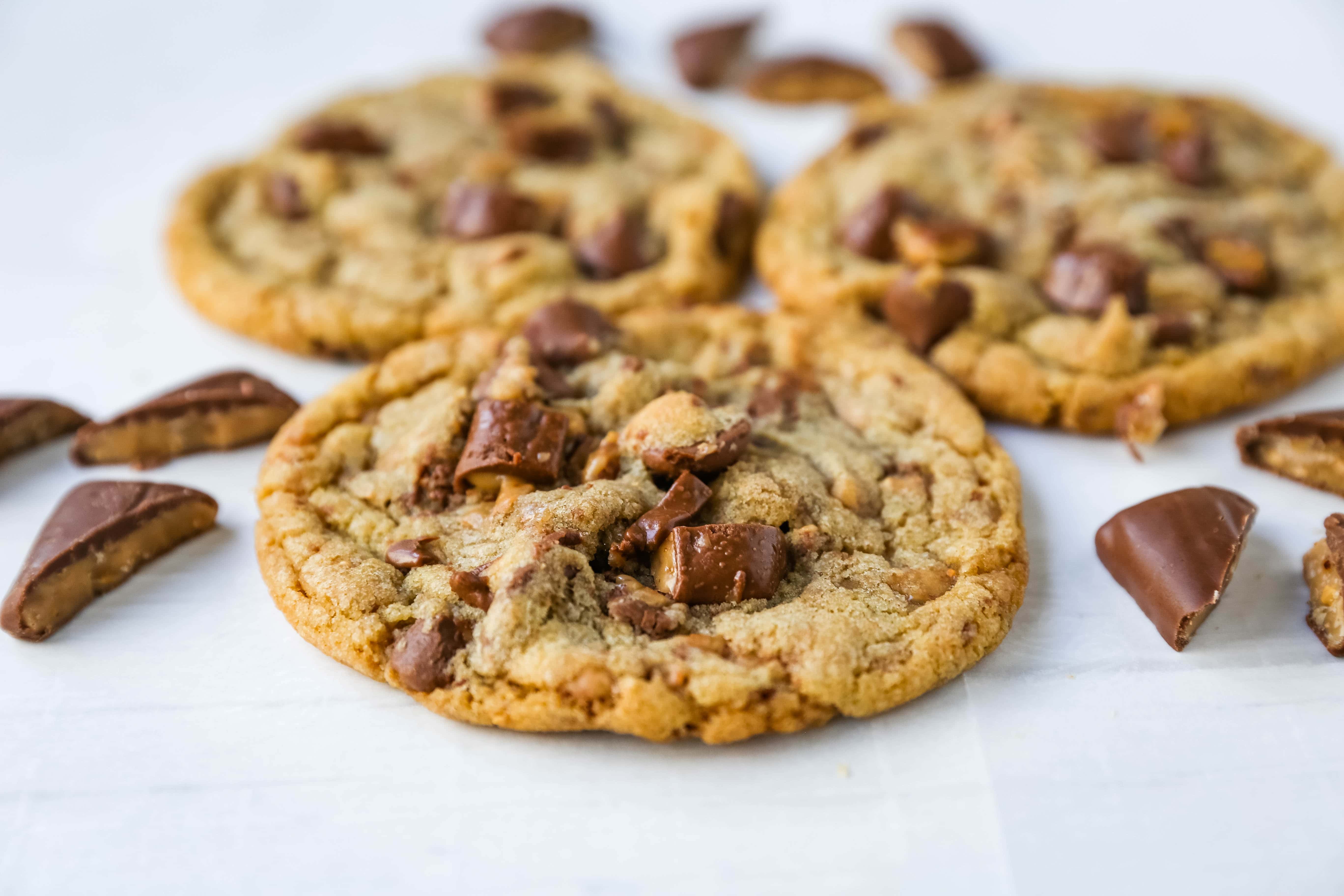 My favorite baking tools:
Light Colored Baking Sheets
Wooden Spoon
Stainless Steel Measuring Cups
Stainless Steel Measuring Spoons
Parchment Paper Baking Sheets