A simple potato salad made with olive oil and vinegar and topped with crispy bacon and green onions. A lighter, fresher potato salad recipe!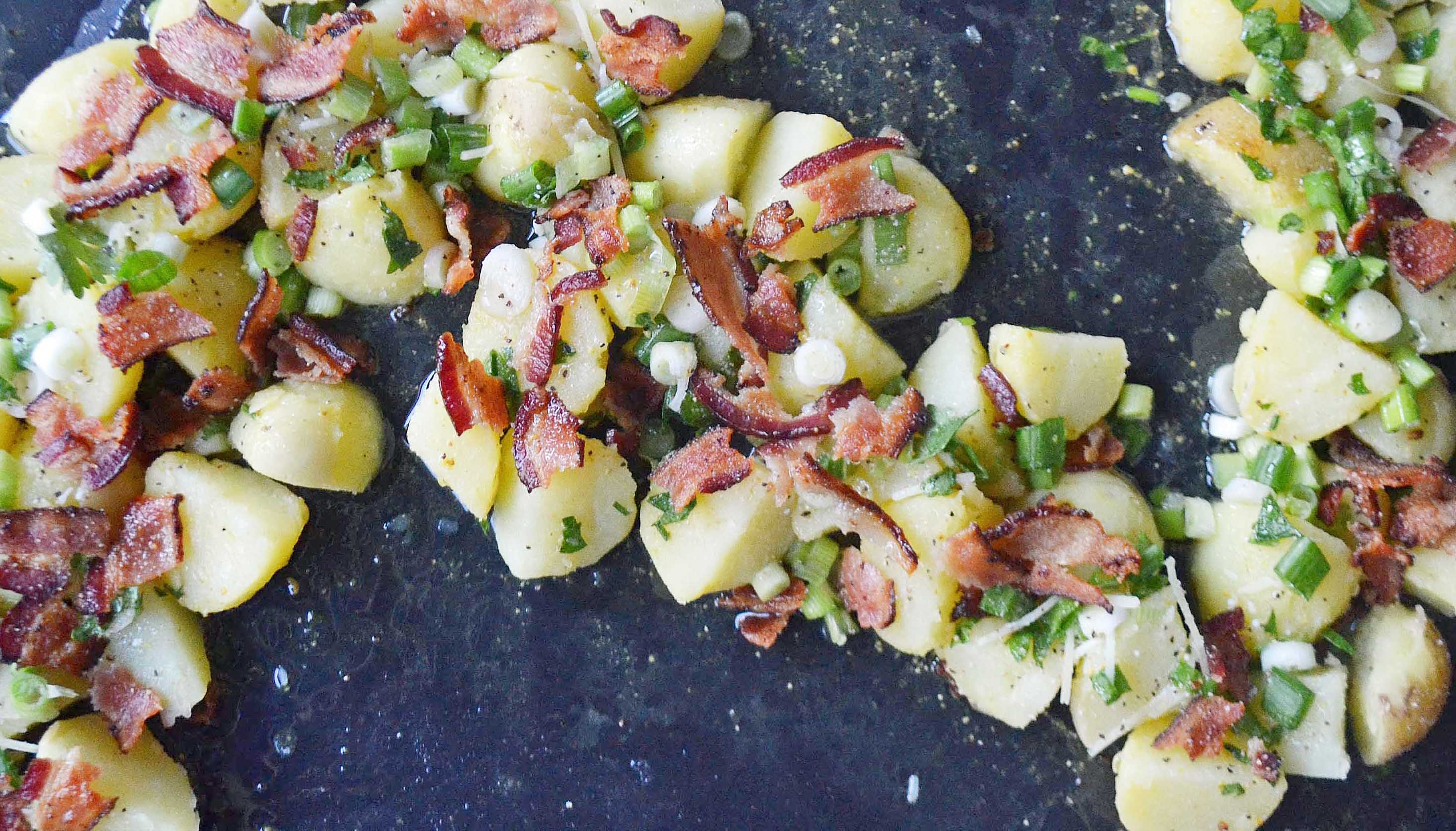 German Potato Salad
Say goodbye to soggy potato salads drenched in mayonnaise....salads that make you forget you are even eating a potato. It's almost 4th of July, which means there will be millions of bowls filled with this classic side dish. So let me introduce you to the Not Yo Mama's Potato Salad.
It all started with my Mother, actually.   She is NOT a fan of the ever so popular white condiment - mayonnaise. So in order to appease my Mom (because even at my age I still strive to do that), I decided to create a potato salad sans mayo. Could it be possible? Oh yes, it is! You do it by making the potato the REAL star of this salad and not masking it with a ridiculous amount of the white stuff.
This type of potato salad can be referred to as German Potato Salad with oil and vinegar and they apparently knew what they were doing.
This German Potato Salad with Crispy Bacon is light tasting, tossed in a vinaigrette made with extra virgin olive oil, vinegar, dijon mustard, and spices. Oh, and did I tell you about the bacon? There's BACON! I think I can hear you cheering from home.
This potato salad with a homemade vinaigrette can be served warm, cold, or at room temperature but it's best a little warm. You want to fry up that bacon until it's nice and crispy. It adds a perfect salty smoky element to this potato salad. Spread the salad out on a beautiful platter or toss it in a big bowl for serving.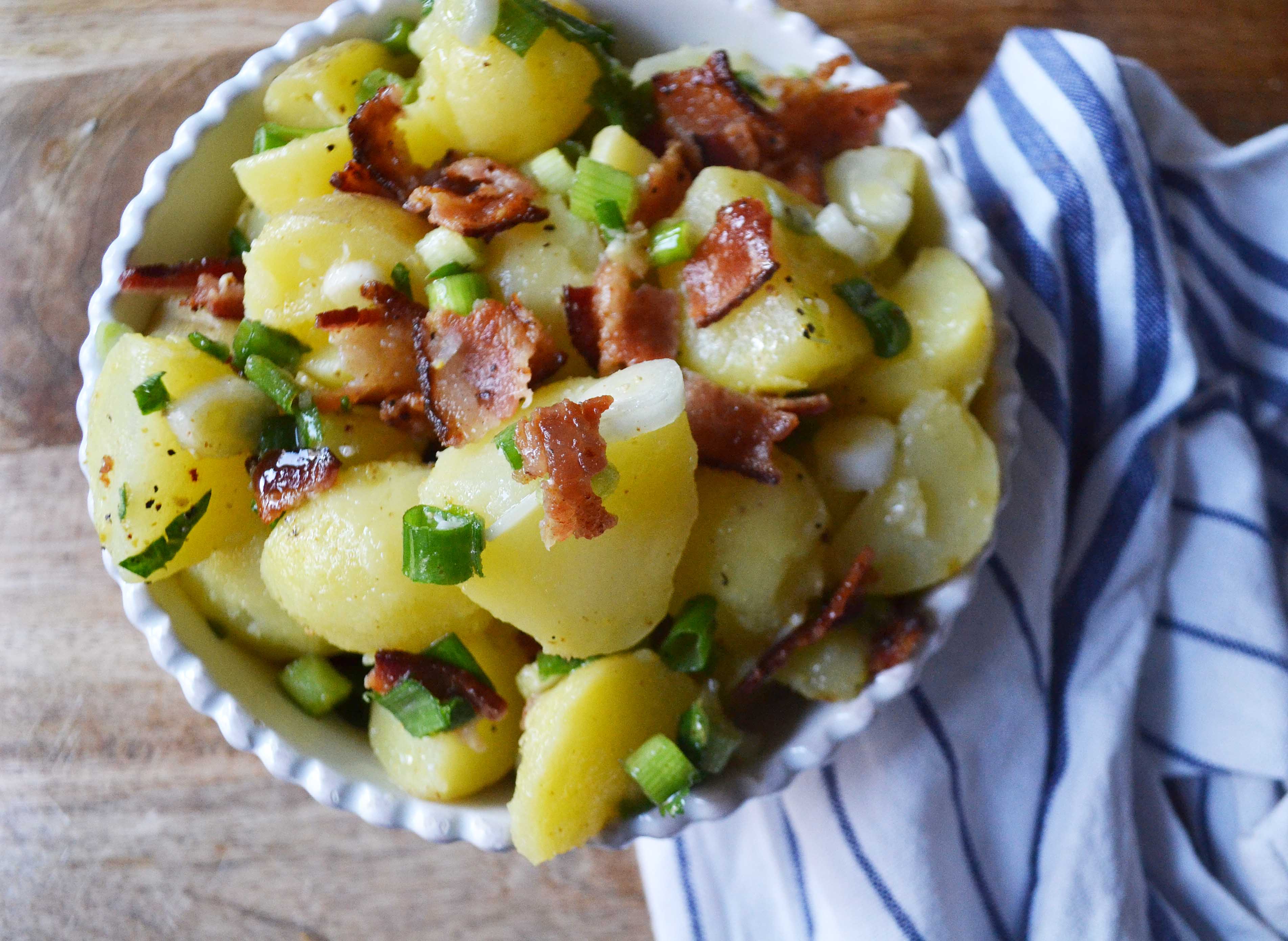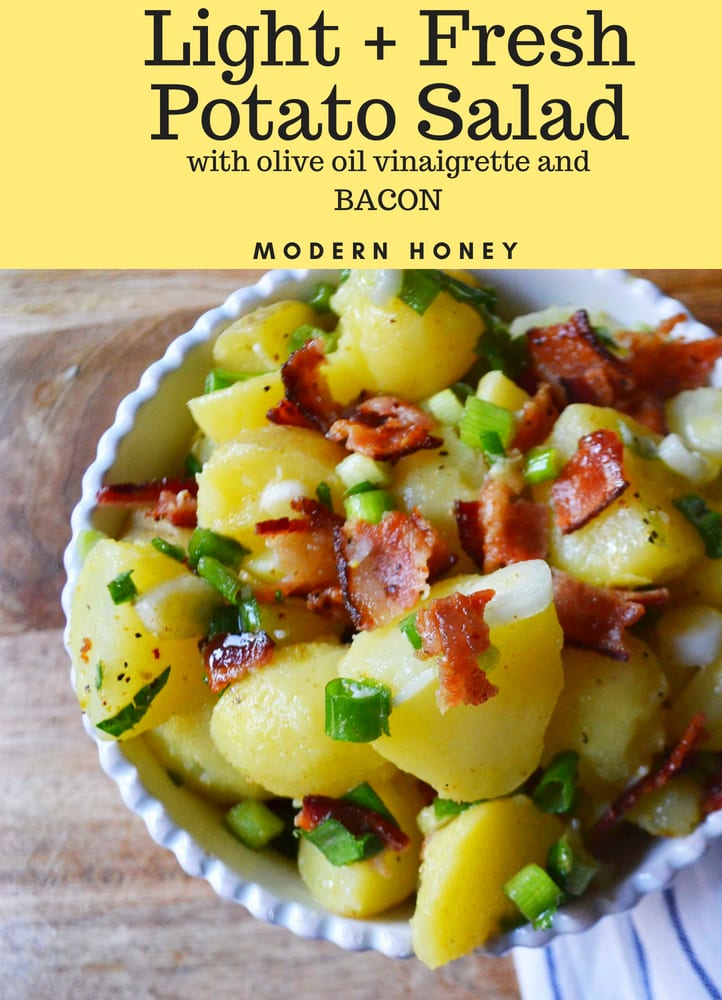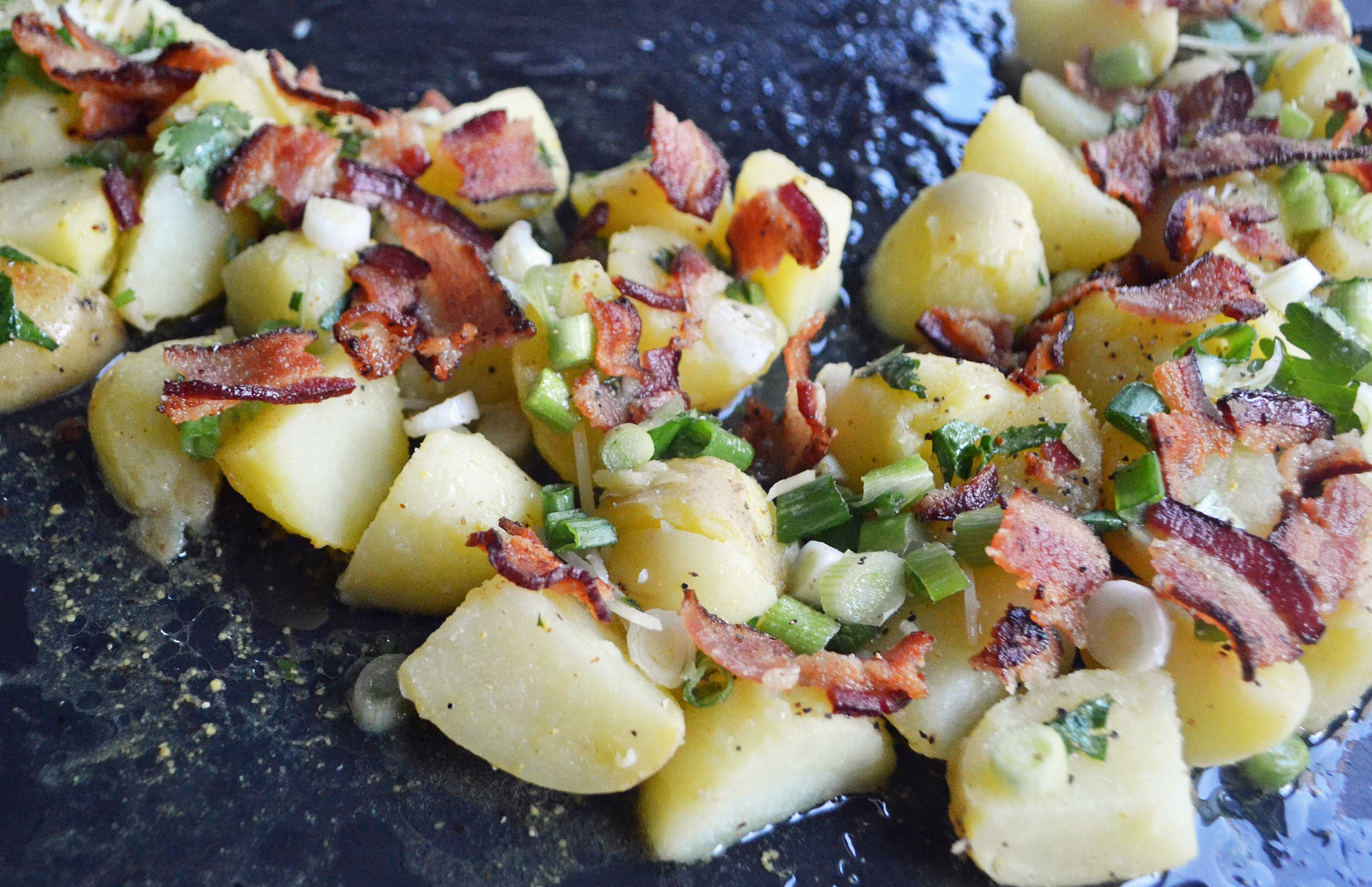 Happy 4th of July, my friends! What are your plans for the big weekend? Hopefully, it involves good food (and of course the best German potato salad), friends, and lots of time playing in the water.
Happy Cooking!