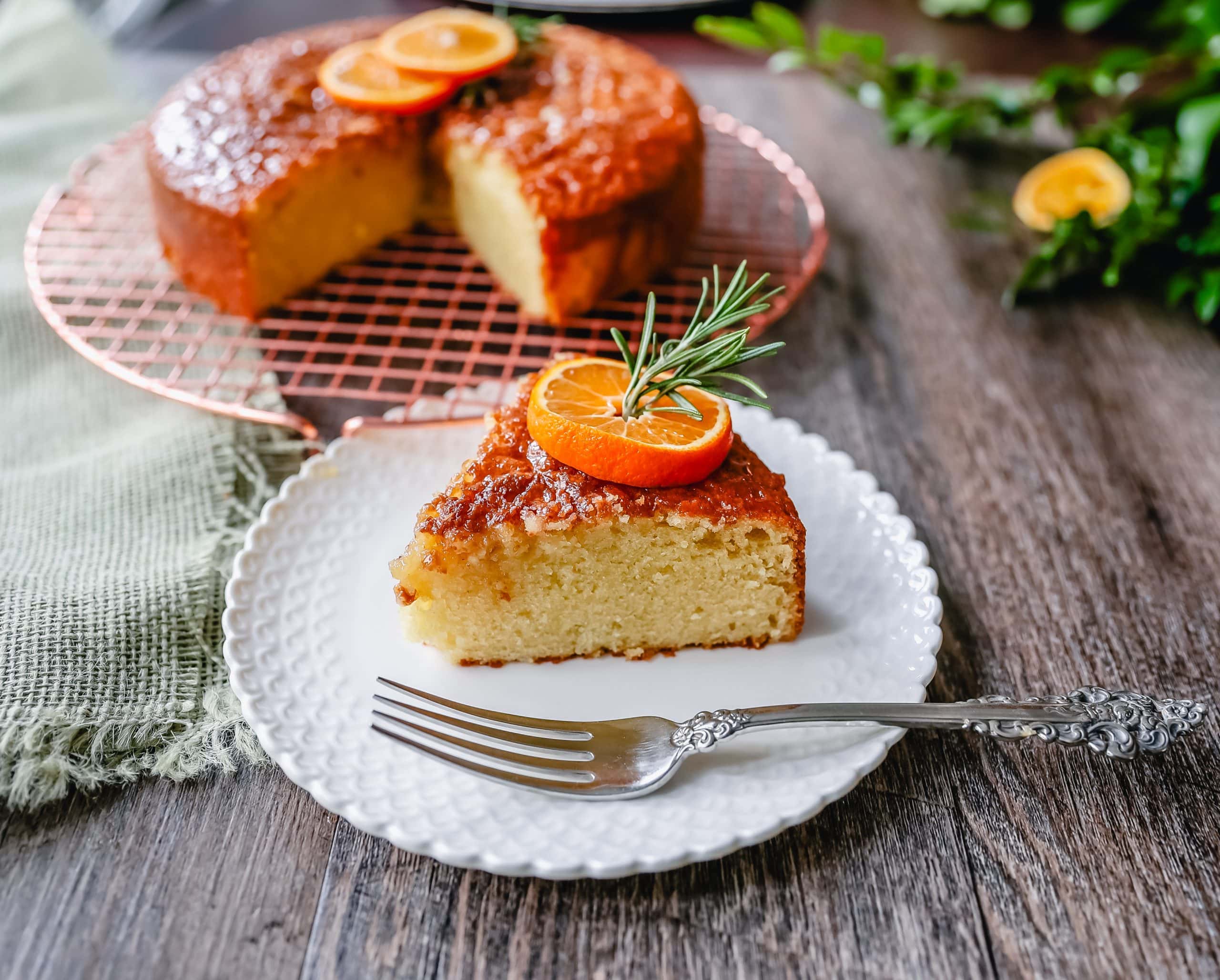 Olive Oil Cake
A homemade olive oil cake with vanilla and almond extracts and topped with a glaze. This vanilla olive oil cake is the perfect simple dessert.
One of my most popular recipes on Modern Honey over the years has been my Lemon Olive Oil Cake with Lemon Frosting recipe. It is incredibly moist and flavorful and the reviews have all been positive.
We recently spent some time in California with my cousin, Michelle. She and her husband, Barry, took us to this restaurant in San Juan Capistrano that served an olive oil cake for dessert. I knew that I needed to replicate this simple olive oil cake at home because it was that good.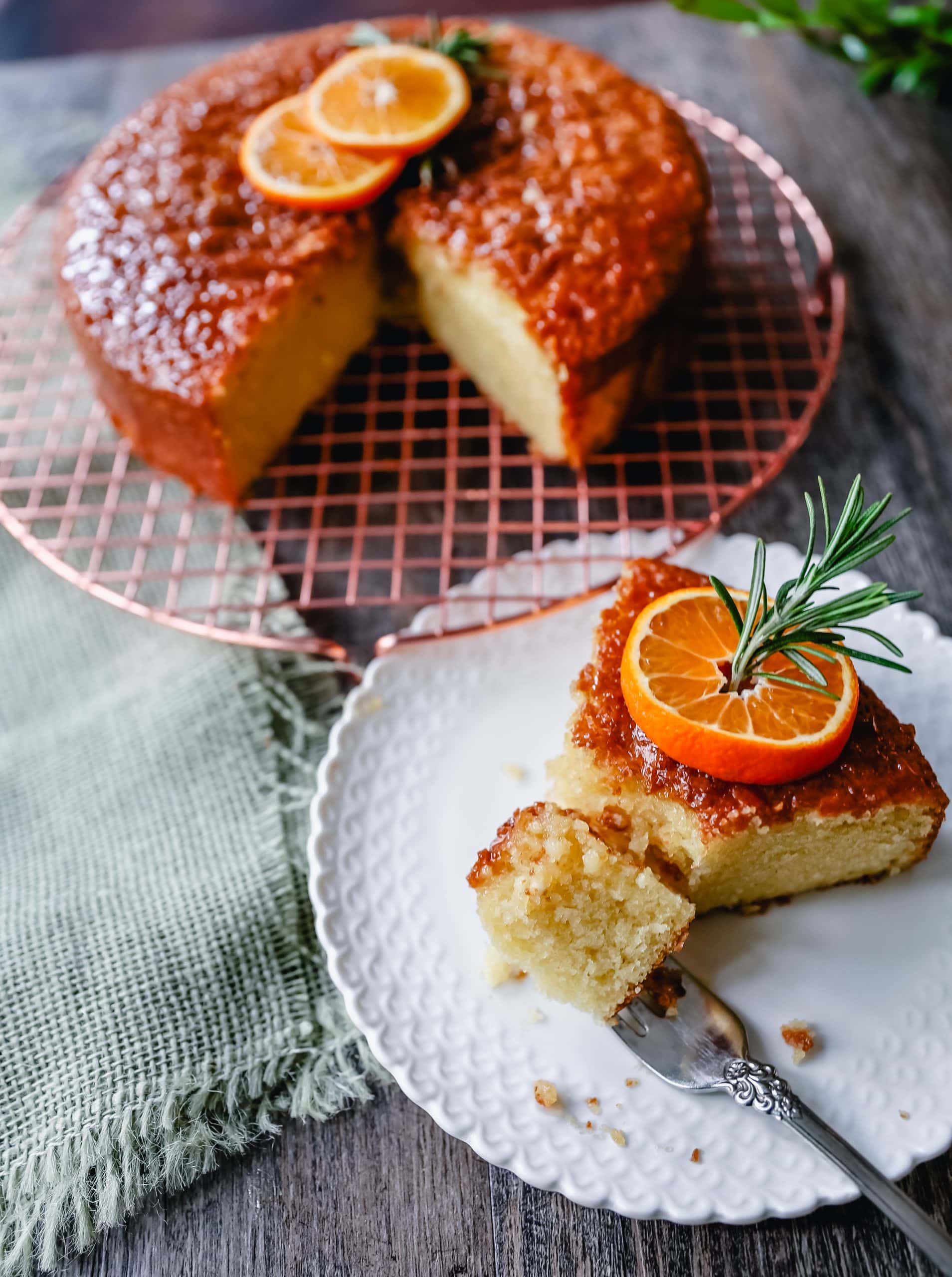 This Italian Olive Oil Cake is made with olive oil, sugar, eggs, whole milk, vanilla, almond extract, flour, baking powder, baking soda, and salt. It is so tender with a perfect crumb. If you want to make it extra tender, use cake flour in place of all-purpose flour. The addition of both vanilla and almond extract gives the cake some extra warmth.
After I remove the homemade olive oil cake from the oven, I drizzle on some warmed honey over the top to give it extra shine, moisture, and a touch of sweetness. You can also make a vanilla bean glaze with powdered sugar, milk or water, and vanilla bean.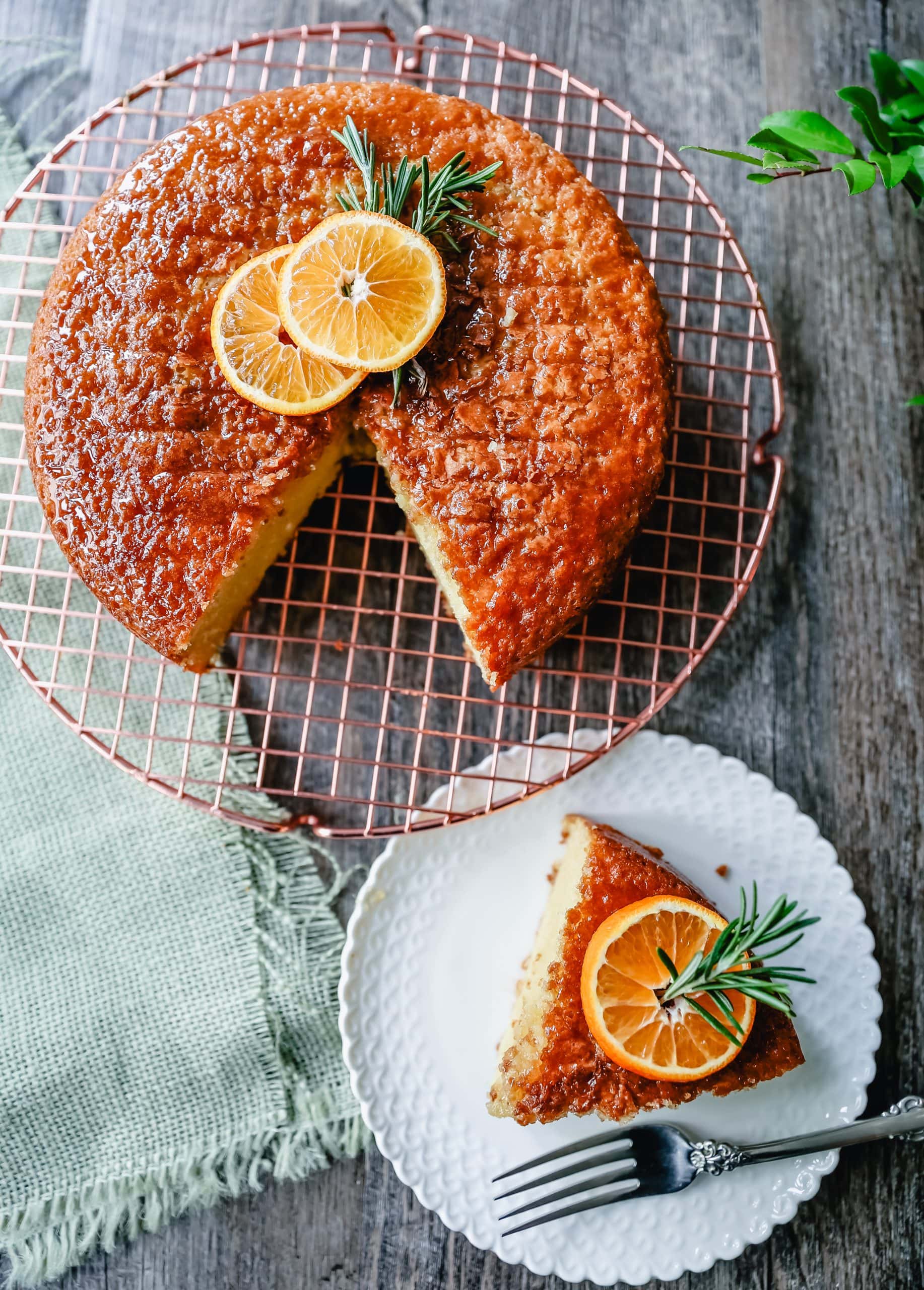 You can top this cake with all types of fruit from fresh oranges to fresh raspberries to fresh lemon. You can serve it with fresh whipped cream, sweetened orange mascarpone cream, or vanilla bean gelato, or ice cream. The sky is the limit with this dessert because it is so versatile.
A very important tip when making this homemade olive oil cake is to ensure that your oil is completely fresh. It is so integral because if the olive oil isn't completely fresh, it can have a strong flavor that will overwhelm the cake.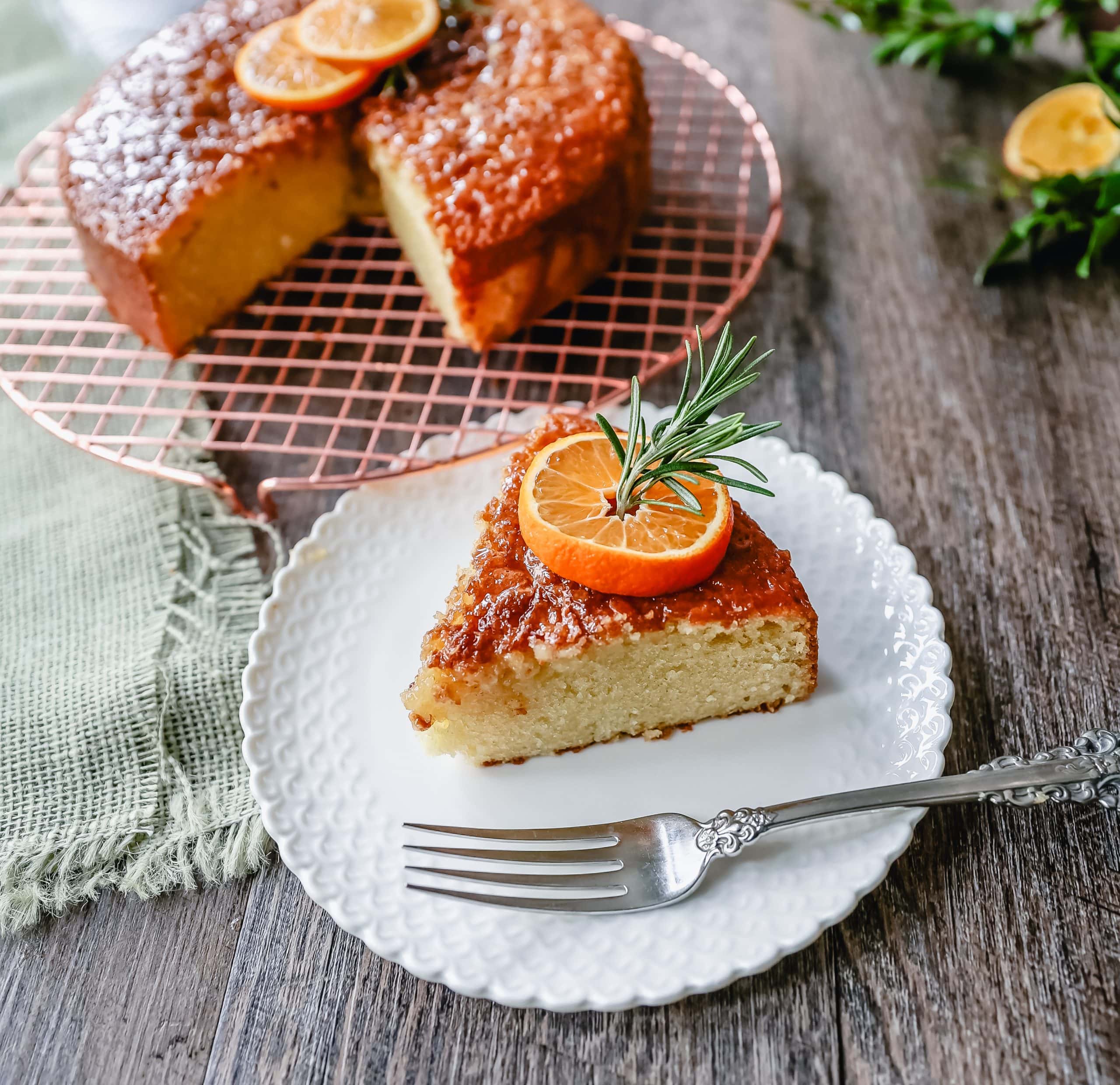 How to make the Best Olive Oil Cake:
Start by using good quality, fresh olive oil. Mix the oil, sugar, and eggs together for 2-3 minutes. Add the whole milk, vanilla, and almond extract.
Fold in the flour, baking powder, baking soda, and salt. It is imperative to not overmix the flour mixture as it will create a tougher cake. Fold just until combined. If you want an extra tender cake, I suggest using cake flour. You can even use half cake flour and half all-purpose flour.
Spray a 9-inch cake pan with non-stick cooking spray. If you want to ensure the cake to not stick to the pan, use a parchment paper round on the bottom of the cake pan.
Pour batter into pan and bake just until the center is cooked through. Remove from oven and let cool for 10 minutes. Run a knife along the sides of the pan to keep it from sticking. Flip and place on a cooling rack.
Warm honey in a microwave-safe bowl until completely runny. Pour honey all over the top of the cake, evenly spreading to all of the sides of the cake.
Serve with fresh fruit, whipped cream, vanilla bean gelato, or sweet orange mascarpone.